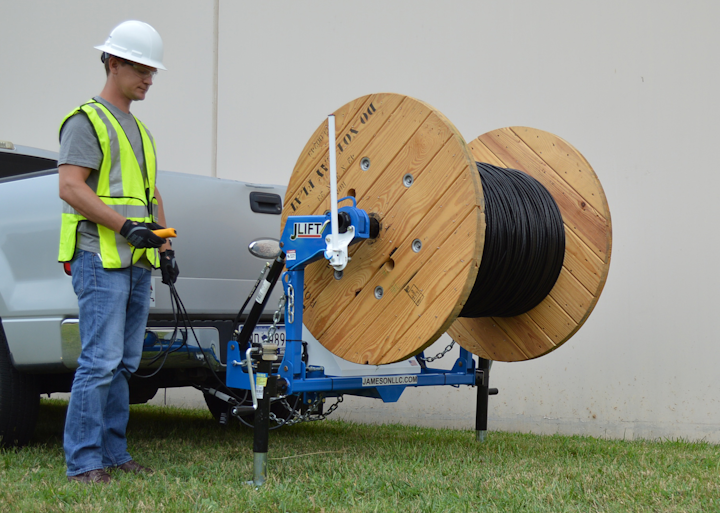 Jameson
Designed by professional cable installers frustrated by trailer limitations, the J-Lift targeted problems they encountered in their work. They created a hitch-mounted hydraulic-powered reel handling machine that could be operated by one man at the push of a button plus it made their job safer and easier.
J-Lift mounts to the vehicle hitch receiver or pintle plate and is hard-wired to the vehicle battery. A remote control operates the hydraulic pump to raise and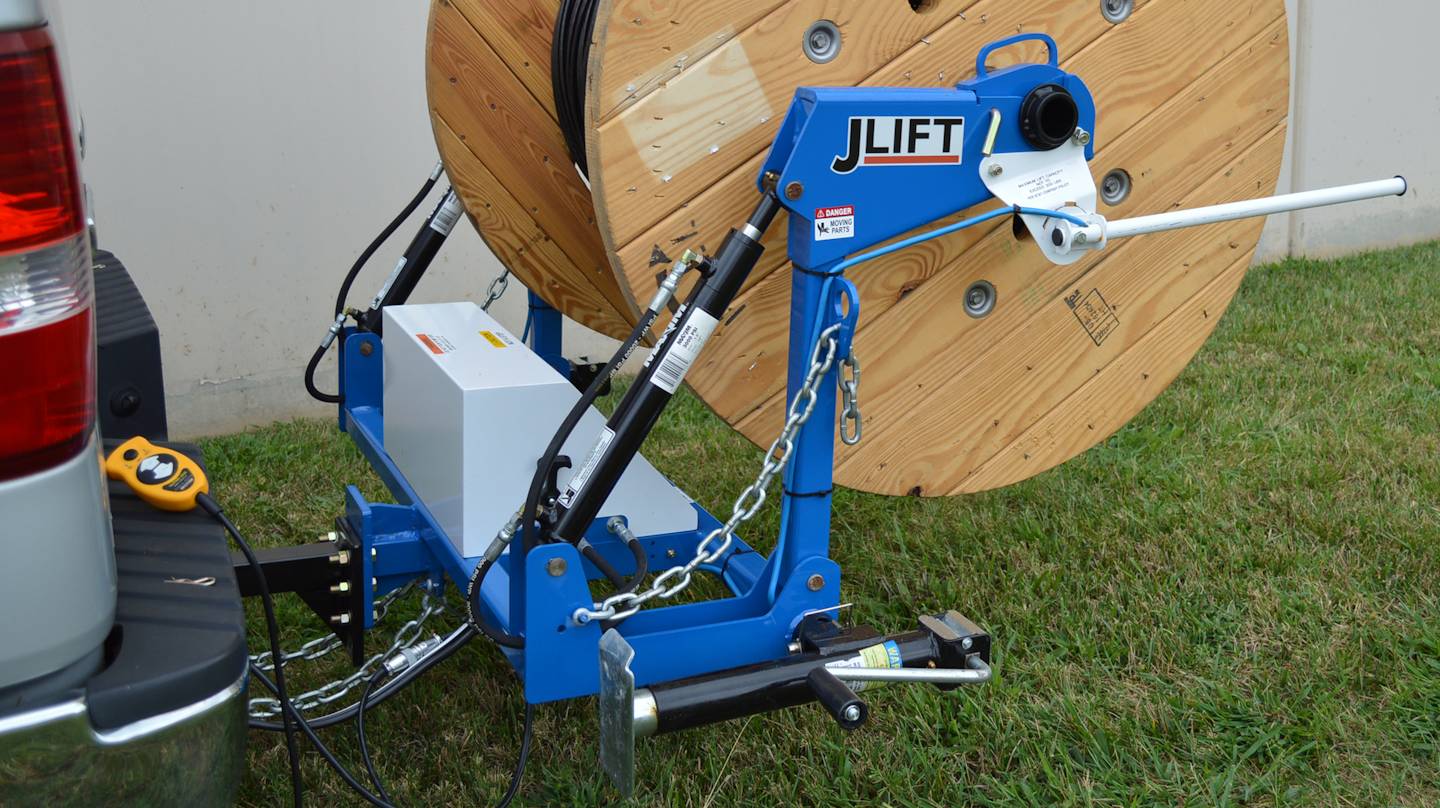 Jamesonlower the lifting arms, enabling one person to load, unload and transport spools of material as large as 48" in diameter and weighing up to 1000 lbs.
The hydraulic cylinders are dual action and dual load-holding to raise and lower at equal rates, regardless of load. Dual action cylinders are especially stable in sub-freezing temperatures.
A light kit is included that features pivoting LED masts that connect to vehicle trailer lights for fully functioning tail lights, brake lights and turn signals.
J-Lift is a unique and patented design.  No other hitch-mounted reel-handling product exists in the market today.  Users will value the convenience of not towing a trailer, one-man operation and the maneuverability. 
Key Features:
•             Carries spools up to 48" diameter, 40" wide, and weighing up to 1,000 lbs.
•             Hitch mount – no trailer needed
•             Easy to park and back up, moves through drive-thrus and parking decks with ease
•             Reduced fuel usage
•             Lower insurance costs
•             CDL not required
•             Swap to multiple vehicles
•             Powder-coated surface for durability and long life
•             Dual-action, dual load-holding hydraulic cylinders for maximum control and stability
•             Light Kit included with model MTK-40