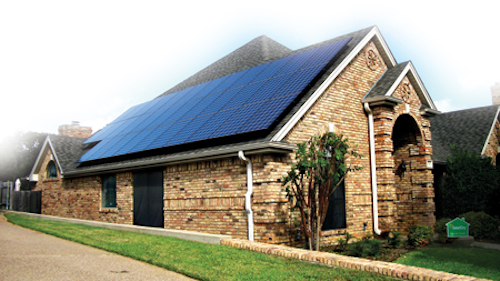 By Rhone Resch
From an environmental perspective, few things threaten our nation's future prosperity more than climate change. But there is growing hope. Every 3.2 minutes of every day, the US solar industry is doing its part to help fight climate change by flipping the switch on another completed solar project. In fact, the US solar market hit a major milestone in the second quarter of this year with more than half a million homes and businesses now generating solar energy. That's a remarkable record of achievement.
According to GTM Research and the Solar Energy Industries Association's (SEIA) Q2 2014 U.S. Solar Market Insight Report, the US installed 1,133 megawatts (MW) of solar photovoltaics (PV) in the second quarter of this year, its third straight quarter of greater than one gigawatt of added solar capacity.
The residential and commercial segments accounted for nearly half of all solar PV installations in the quarter. The residential market has seen the most consistent growth of any segment for years, and its momentum shows no signs of slowing down.
Across the US, cumulative PV and concentrating solar power (CSP) operating capacity has reached some 16 gigawatts (GW), enough to power more than 3.2 million homes. That's the equivalent to taking 3.8 million vehicles off American roads or shuttering five coal-fired plants.
Simply put, solar continues to grow, providing more homes, businesses, schools and government entities across the US with clean, reliable and affordable electricity.
Showing continued strength, the utility PV segment made up 55 percent of US solar installations in the second quarter of the year. It has accounted for more than half of national PV installations for five straight quarters. In two years, the utility segment has quadrupled its cumulative size, growing from 1,784 MW in the first half of 2012 to 7,308 MW today.
GTM Research and SEIA forecast 6.5 GW of PV will be installed in the US by the end of this year.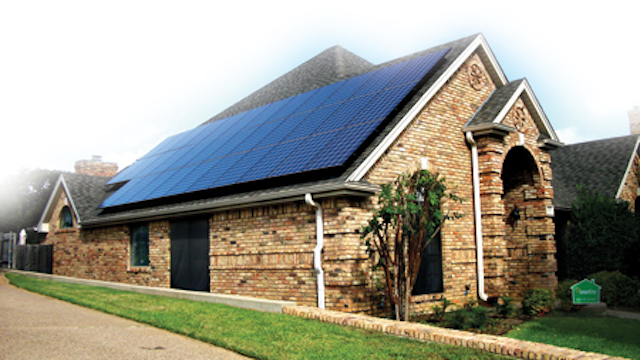 Here are some of the report's key findings:
• The US installed 1,133 MW of solar PV in Q2 2014, up 21 percent over Q2 2013, making it the fourth-largest quarter for solar installations in the history of the market.
• Cumulative operating PV capacity has now eclipsed the 15 GW mark because of three consecutive quarters of more than 1 GW installed.
• As of the first half of 2014, more than half a million homeowners and commercial customers have installed solar PV.
• Fifty-three percent of new electric generating capacity in the US in the first half of 2014 came from solar.
• Growth remains driven primarily by the utility solar PV market, which installed 625 MW in Q2 2014, up from 543 MW in Q2 2013.
The report also forecasts that PV installations will reach 6.5 GW in 2014, up 36 percent over 2013 and more than three times the market size just three years ago, while concentrating solar power (CSP) will have its best year ever.
The solar industry now employs 143,000 Americans and pumps some $15 billion a year into our economy. This growth is because of, in large part, to smart and effective public policies, such as the solar Investment Tax Credit (ITC), net energy metering (NEM) and renewable portfolio standards (RPS). By any measurement, these policies are paying huge dividends for the US economy and our environment-and should be maintained, if not expanded, given their success, as well as their importance to America's future.
---
About the author: Rhone Resch is president and CEO of the Solar Energy Industries Association (SEIA), the national trade organization for America's solar energy industry. During his nine-year tenure at SEIA, solar has become one of the fastest-growing industries in the US with more than 6,100 companies and some 120,000 employees. Often referred to as the "voice of solar energy in America," Rhone is the architect of SEIA's strategic priorities designed to achieve a 10 GW annual market in the US by 2015. Rhone holds an M.P.A. in management from Syracuse University's Maxwell School, a Master of Environmental Engineering from SUNY Syracuse, and a B.A. from the University of Michigan. He lives a solar-powered house that provides 93 percent of his family's electricity