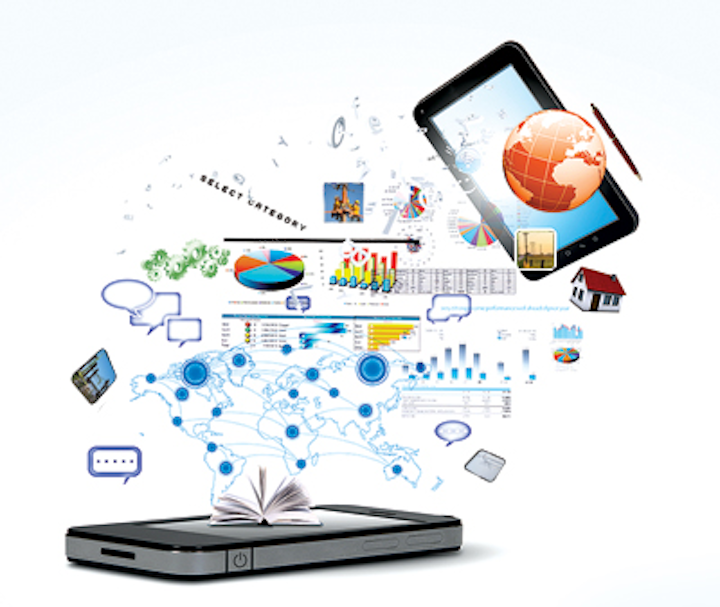 by Igor Glubochansky
Mobile technology is a key part of the conversation when companies discuss how to improve their business and reduce costs. In the utilities space, decision-makers often work to minimize a variety of economic and social challenges such as maintenance and repair costs, customer outages, and even their carbon footprint in the industry. As problems arise, utility companies must determine how to adequately deploy their workforce to affected areas. Utility managers are constantly coordinating the number of drivers, vehicles and equipment required to repair unexpected issues in the field. But mobile technology now available can help manage fleets and provide better customer service.
It is important that field workers have access to a reliable network. Utility organizations can help improve their fleet management service by providing mobile workers with instant Push-To-Talk (PTT) communications over a Long Term Evolution- (LTE-) based commercial network. Dispatch managers can also use broadband data or video applications to identify the location of workers equipped with a PTT device. Integrated dispatch solutions on the market help optimize scheduling and routing of a mobile workforce and can also track scheduled maintenance, reduce administration time and improve driver safety.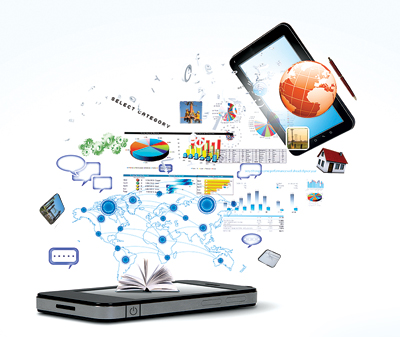 In addition to PTT, there are several mobile workforce management applications that allow utilities to gain more insight into their workforce. Supervisors can proactively manage their fleet and respond to customer needs faster and with more accuracy while reducing operational costs. These applications can minimize wasted time and help improve the efficiency of deployed drivers. With global positioning system (GPS) and video enabled tools, for example, a dispatch operator can see the location of the fleet vehicles in real-time through a Web-enabled device. The operator can then record the historical status of each vehicle, including time of startup and shut down, as well as its idling status, location and speed. Web-based solutions offer an intuitive interface with comprehensive reports that support billing, dispute resolution and ensure regulatory compliance.
Other key capabilities of workforce management applications include:
• Monitor fuel consumption and the pre-set speed of the vehicle to avoid additional repair or maintenance costs as well as prolong the life of the vehicle.
• Track the location of vehicles in near real time to confirm the correct routes are taken.
• Supervise driver behavior to detect harsh braking, rapid acceleration and hard cornering. Managers can then hold drivers accountable, save fuel, extend the vehicle's lifespan and improve safety.
• Identify long idle times, particularly in remote areas, to help ensure the safety of mobile workers if voice or text communication is not available.
Utilities have traditionally used private Land Mobile Radio (LMR) communication systems. These systems often operate with limited data capabilities and tend to lack interoperability because of various LMR standards. This lack of flexibility can cause deficiencies during emergencies when fast communication is critical. In terms of expenses, private radios require regular maintenance and the total cost of ownership is higher.
An LTE-based nationwide network can offer distinct advantages over an LMR network. An LTE network, for example, offers a broader portfolio of mobile devices with Wi-Fi support, a centralized and on-the-go mobile device management capability, and instant communication through PTT, text or video. Many of these key advancements in mobile communications are causing utilities to migrate to LTE-based solutions.
Electric power, natural gas, steam supply, water supply and sewage removal are some of the major resources that utility companies regularly service. Utility workers often need to resolve big issues in a small timeframe when servicing businesses and residences. As a result, solutions that support quick communication are critical for utility companies. While most assets for a utility company are dispersed within their covered region, some resources are also located in remote areas-making it is important for fleet managers to monitor both the condition of the vehicle and the driver. Many of the workforce management mobile applications built today can help utility managers evaluate the health, safety and productivity of their dispatched workers. Similarly, PTT devices are becoming more prevalent in the utilities sector, which has given field workers a fast and reliable communication tool for facing everyday obstacles.
Utility managers are constantly looking to minimize the number of risks associated with maneuvering a large fleet. Utility companies are turning to mobile solutions to maximize their return on investment. Whether it is a PTT device or a mobile management application, the most important choice for decision-makers in the utility space is selecting the right communication solution for their business.
---
About the author: Igor Glubochansky is the executive director of Advanced Mobility Product Management for Advanced Mobility Solutions, a business unit of AT&T Business Solutions. His responsibilities include managing and bringing to market advanced mobile solutions for AT&T business customers of all sizes.