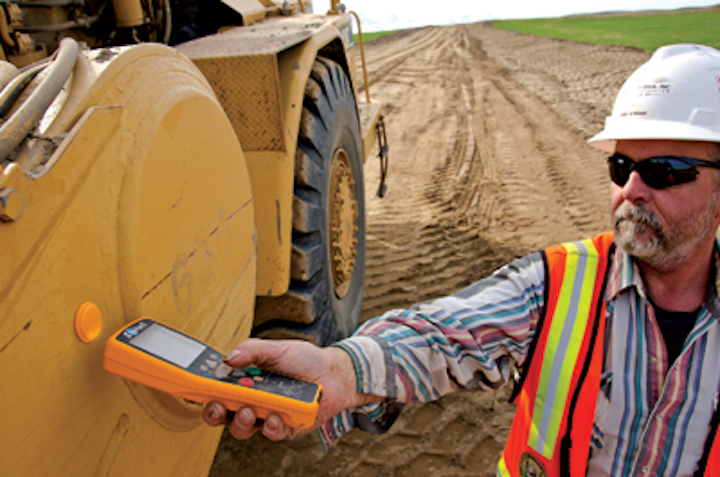 The Right Telematics System Offers Clear Window to Greater Efficiency
It's 10 p.m. Do you know where your children are?"
For those with children who remember that question from late evening public service announcements for parents during the 70s, you may also recall feeling a small degree of fear. The fear could become particularly acute when realizing your children weren't home and you didn't know where they were.
Today, that same question, only posed differently to utility contractors and operators of cable, telecom and utility fleets, may elicit a similar emotional reaction: "It's 9 a.m. Do you know where your equipment is?"
"The right telematics system answers that question and alleviates the fears of managers and superintendents," said Dan Fehrenbacher, sales solution engineering manager for Zonar. It shows equipment locations and conditions and what they are doing and when.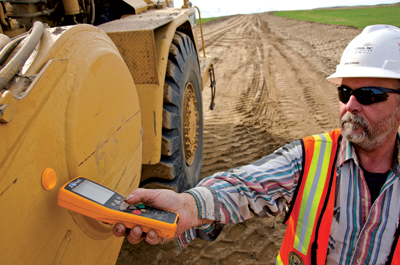 "A telematics system can allow cable, telecom and utility companies to recover taxes paid on fuel burned through power take-off (PTO) operation," Fehrenbacher said. A telematics system can also identify unnecessary idling and alert dispatchers to traffic congestion that can delay the installation and repair of fiber-topic cables, utility lines, poles and vaults.
"Without an effective telematics system, dispatchers, managers or project superintendents wouldn't know about unanticipated delays, reimbursable fuel taxes and avoidable project costs," Fehrenbacher said. "But that's not all they wouldn't know."
Equipment and high-value building supplies such as spools of copper wire and fiber optic cable could go missing for days before employees notice they've been stolen. Incomplete vehicle inspections can result in serious and avoidable costs that remain hidden.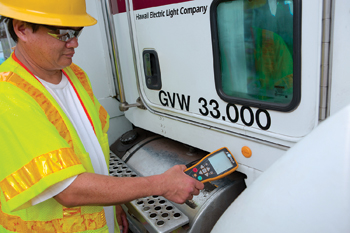 "Telematics platforms like those Zonar offers can help managers and superintendents measure, manage and improve vehicle and equipment efficiency, track and recover lost or stolen equipment, plus achieve effective asset utilization, proper maintenance and more," Fehrenbacher said. "It just depends on their wants or needs."
Fehrenbacher's team of sales solution engineers help customers adopt, develop and fine-tune the telematics technology Zonar offers. This technology includes web-based fleet management technology, a battery-operated asset tracking system, a rugged version of its fleet tracking and vehicle diagnostics platform, and an electronic vehicle inspection report.
"We begin our discussions with a needs assessment that looks at several different potential savings buckets involving fuel costs, risk and liability, labor and maintenance costs, and asset utilization," Fehrenbacher said.
Based on some of his team's experiences, Fehrenbacher offers the following advice on how contractors and utility, telecom and cable fleets can realize greater operational efficiencies through an effective telematics system.
Minimizing Work or Installation Delays at Homes, Businesses or Projects
"Features such as geofencing and path and schedule audits or reports can establish geographic and time boundaries of where or when technicians, linemen or equipment operators should or should not go," Fehrenbacher said. "These reports can alert managers when and where workers cross those boundaries or if they move equipment too early or too late. Before crews are dispatched, their work orders and routes can be more carefully planned minimizing unnecessary mileage."
"A geofencing feature coupled with path and schedule audits or reports can help prevent repair and installation delays by identifying the right routes for crews to get from point A to point B based on actual travel times and traffic patterns," Fehrenbacher said. "Company managers and dispatchers can create geofences to be alerted when work vehicles enter specific areas with high traffic congestion during peak commuting times. Or areas with a high concentration of known, but unmarked underground hazards such as old water lines, gas pipelines or abandoned utility lines. Dispatchers can provide work crews directions that avoid closed or blocked roads or other hazards through in-cab navigation. The feature can also alert managers if PTOs or other equipment are activated at unexpected locations or times or run longer than expected."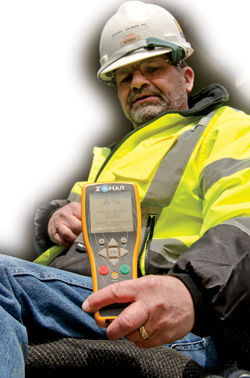 Power Take-off Operation and Reimbursed Fuel Taxes
Telematics can help maximize fuel tax re-imbursements associated with PTO operations.
"With a switch installed on the telematics platform, drivers or operators can track when the PTO is engaged," Fehrenbacher said. "This can help cable, telecom and utility fleets develop much more accurate PTO reporting, which can provide them larger state fuel tax reimbursements. Most states don't require fuel taxes to be paid on fuel that's burned to power PTOs while the vehicles remain stationary."
Currently, most contractors and fleets determine their fuel tax reimbursements for PTO usage based on the state tax rate per gallon of fuel and on certain assumptions.
"A telematics system not only tracks when and where the PTO is engaged, but also whether the vehicle was stationary or moving," Fehrenbacher said
As an example, a cable or utility contractor or fleet in Connecticut, where the fuel tax rate on a gallon of diesel fuel is 79.3 cents per gallon, will pay a state tax of 54.9 cents per gallon. A high-capacity PTO operated for five hours per day, burning 2 gallons of fuel per hour, could result in a state fuel tax of $5.49 per day for that PTO operation. The company could ask for a daily reimbursement of up to $5.49. Multiply that daily amount by 10 trucks, and that's a potential reimbursement of up to $54.90 per day from the State of Connecticut.
"Connecticut's actual reimbursement would depend on how that state calculates reimbursement rates for PTOs," Fehrenbacher said. "The state might allow for the reimbursement to be calculated using the PTO's actual burn rate of 2 gallons per hour or it may only allow the contractor to claim reimbursement using a set burn rate of 1 gallon per hour, for example."
Fehrenbacher strongly recommends consulting with a fuel tax reporting consultant such as ITS Compliance or NECS Fleet Solutions for assistance with setting up a fuel tax recovery program. Fuel tax consultants know state laws and keep up with the legislative changes. They can also work with contractors to identify potential federal fuel tax reimbursements from the U.S. Internal Revenue Service.
Driver/Technician Inspections and Maintenance Costs
A telematics system with an electronic vehicle inspection reporting component can help cable, telecom and utility contractors or fleets identify potential maintenance issues to be dealt with during non-revenue hours.
"An electronic vehicle inspection system that can track inspections and defects in real-time and record a date and time stamp like Zonar can tell managers when drivers and technicians did their inspections and how long it took them," Feherenbacher said. "Without that information, it's too easy for them to take short cuts and miss problems that could have been addressed at the shop that evening. Failure to address issues can eventually result in breakdowns, costly downtime, or even injuries."
Real-time reporting of defects also helps shops with scheduling and prioritizing repairs.
Tracking, Recovery of Equipment and High-value Supplies
"With asset tracking systems, cable, telecom and utility contractors and operators can keep tabs on high-value supplies and equipment," Fehrenbacher said. "They can develop more accurate workflows since the systems tell them when their vehicles and equipment arrive at work sites. Contractors and operators can then provide this information to customers not only for greater transparency, but also protection from fines or other charges due to installation or project delays beyond their control."
Zonar's tracking devices have also helped contractors and operators find equipment mistakenly left behind at job sites, track stolen coils of copper wire and other high-value supplies, and recover equipment taken from job sites.
"Equipment and construction supply theft is a problem for cable, telecom and utility contractors, and operators and their insurance companies," Fehrenbacher said. According to the 2012 Theft Report from the National Insurance Crime Bureau and the National Equipment Register, only 20 percent of stolen equipment was recovered in 2012. The annual report estimates of the cost of equipment theft range from some $300 million to $1 billion, and the average estimated value of a stolen piece of equipment in 2012 was $17,400.
"Telematics data platforms allow cable, telecom and utility contractors and operators to realize larger fuel tax reimbursements to which they're entitled, to track assets for greater efficiencies and loss prevention and recovery, and to reduce the risks and liabilities associated with uncompleted vehicle inspections," Fehrenbacher said. "These are just a few of the operational efficiencies contractors and operators can realize with telematics."