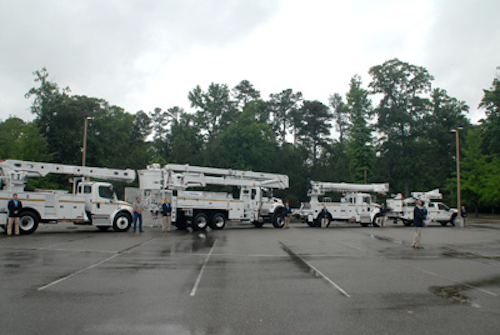 Electric Utility Fleet Managers Conference 2014 Preview
The 61st Electric Utility Fleet Managers Conference (EUFMC) will take place June 1-4, 2014, at the Williamsburg Lodge and Conference Center in Williamsburg, Va. The EUFMC is specifically targeted to meeting the information needs of utility fleet professionals. Included in the all-in-one conference are educational and best practice sessions on a variety of timely topics by fleet managers, suppliers and experts about electric utility fleet issues; an equipment drive-through demonstration and an outdoor equipment display of more than 60 exhibits; and extensive networking opportunities. At the conference, you can meet with 100 utility fleet professionals and over 270 representatives from more than 100 manufacturers and service providers.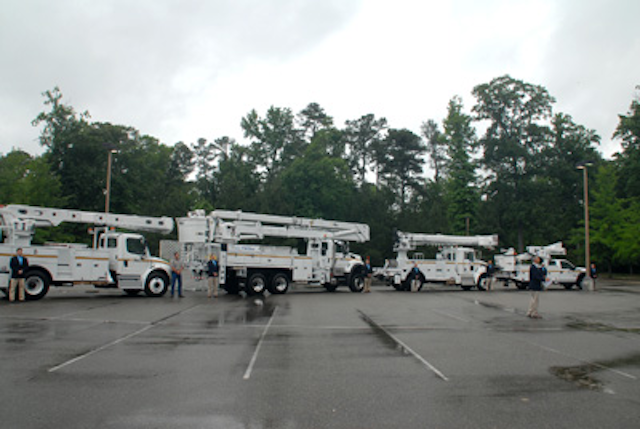 At EUFMC 2014, a panel of leading utility fleet professionals will provide insight on a variety of current issues and share the practices they employ to help ensure success in their operations. Among others, topics will include technician recruiting and training, sourcing parts and fuel cost reduction. Presenters currently on the agenda include Gregg Doeden of Arizona Public Service, Dave Fisher of PNM Resources, and Diana Weaver of American Electric Power. Bill Doggett of LGE-KU will serve as the moderator for the panel discussion.
Presentations by industry experts, manufacturers and fleets planned for EUFMC 2014 include:
• CNG: Hear the facts from utilities and industry experts about their experiences, success and issues regarding the use of CNG in a utility fleet.
• Regulatory Update: Get information on current federal and state regulatory issues affecting utility fleets, and learn how to influence decisions.
• Safety: Hear about the process one utility used to investigate and reduce recordable incidents, and lessons learned.
• Managing Driver Performance and Vehicle Information: Get expert advice on the risks and advantages of telematics and other on-board systems.
• Vehicle Electrification: Utility executives explain their position on vehicle electrification.
• Tires-Minimizing Failures and Managing Cost: Fleet managers and manufacturers discuss tire costs with successful management programs and advancements in tire technology, tire pressure monitoring and failure analysis.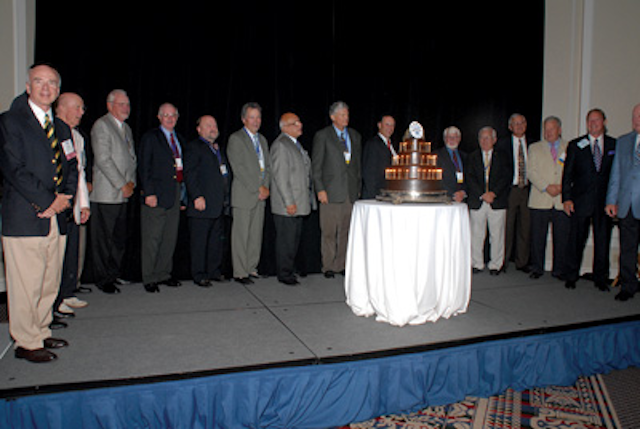 Featured Speakers
Northeast Utilities President, Electric Distribution, Werner J. Schweiger will offer valuable insights to EUFMC attendees based on 30 years of utility industry experience. Currently, Schweiger is responsible for overall operations at Northeast Utilities' four electric operating companies that deliver electricity to more than 3 million customers in 525 cities and towns in Connecticut, Massachusetts and New Hampshire.
Bonnie St. John, who has been called "One of the five most inspiring women in America," will bring her message of success to the 2014 EUFMC. St. John will serve as the dinner speaker at EUFMC on Tuesday, June 3, 2014. St. John, who has been featured extensively by national and international media and honored by three US presidents, is a highly successful Paralympics athlete, a best-selling author, a television and radio personality, a business owner, and consultant to senior Fortune 500 business executives.
Supplier Support
EUFMC is supported by suppliers who take part in a drive-through utility equipment demonstration and an exhibition of more than 60 displays of the latest equipment and services for utility fleets. In 2013, over 250 representatives from more than 95 manufacturers and service providers were in attendance, a number that is expected to grow in 2014.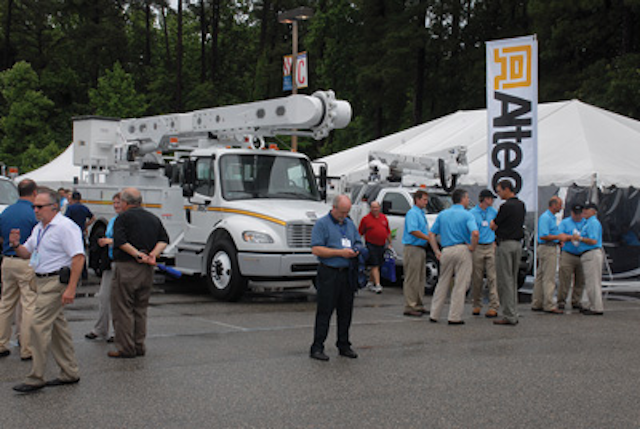 At EUFMC 2014, the International Fluid Power Society (IFPS) will present its range of hydraulic and pneumatic certifications, and membership and education offerings for utility fleets and equipment manufacturers. Included are:
• IFPS Mobile Hydraulic Mechanic certification designed to evaluate job skills, improve performance and deliver results in increased vehicle availability, mechanic time and PM metrics;
• Membership programs for individuals and corporate packages for every size organization; and
• Professional and cost effective training, from online content to on-site educations, through a network of service providers.
EUFMC also sponsors activities through the conference with opportunities for business networking, family participation and events specifically for spouses. The 2014 conference schedule includes:
• Saturday-Conference registration, ghost tour for EUFMC attendees and families;
• Sunday-Golf tournament continental breakfast, EUFMC golf tournament, registration, sightseeing tour for EUFMC attendees and families, spouses' tea, manufacturers' meeting and drive-thru drawing, and opening reception;
• Monday-Continental breakfast, drive-thru demonstration, golf for spouses, equipment display, cocktails, sponsorship recognition dinner, hospitality rooms open after dinner;
• Tuesday-Breakfast buffet, "Driving Fleet Value and Performance" general session, "Williamsburg Winery Tour and Tasting" program for EUFMC spouses, general session roundtable discussion, cocktails, dinner, hospitality event; and
• Wednesday-Breakfast buffet, yoga class, fleet representative group photo, buffet luncheon, make your own custom body scrub from Spa of Colonial Williamsburg, general session open roundtable discussion, cocktails, "Lone Star State" dinner, dessert buffet and music.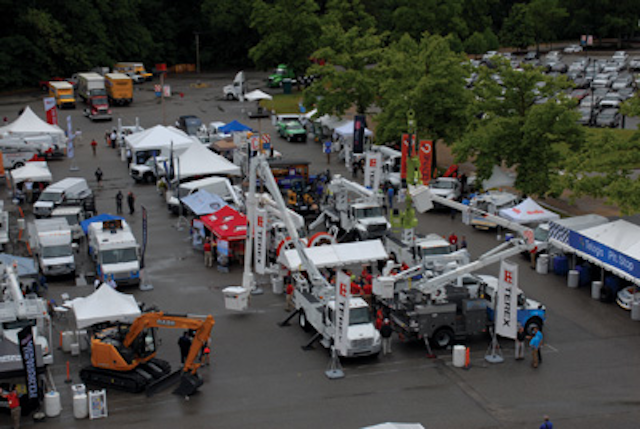 Please log in to EUFMC Online Registration to confirm your participation in these events.
The conference promotes cooperation between manufacturers, suppliers, services and fleet representatives engaged in the development and design of vehicles and equipment associated with the utility industry. If you are interested in attending or want to learn more, please visit www.eufmc.com.