Utility Products Conference & Expo Utility Products Conference & Expo
The sixth annual Utility Products Conference & Exposition (UPCE) will be held Jan. 28-30, 2014, at the Henry B. Gonzalez Convention Center in San Antonio. Sponsored by Utility Products magazine, UPCE will bring you the opportunity to increase your product knowledge and network by bringing together buyers and sellers.
Jan 15th, 2014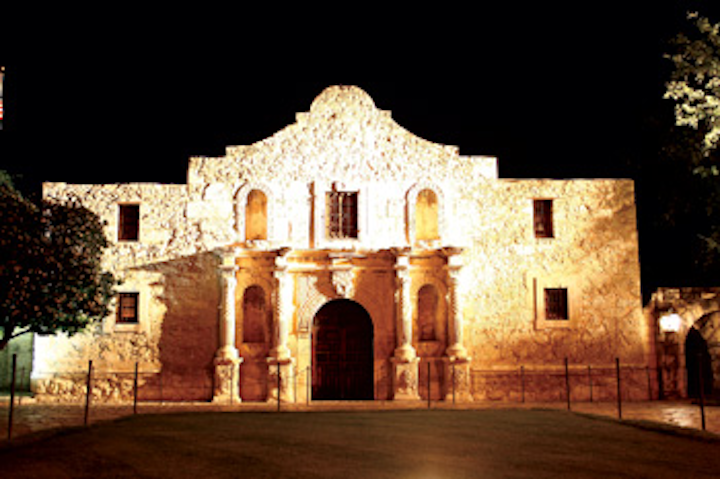 The sixth annual Utility Products Conference & Exposition (UPCE) will be held Jan. 28-30, 2014, at the Henry B. Gonzalez Convention Center in San Antonio. Sponsored by Utility Products magazine, UPCE will bring you the opportunity to increase your product knowledge and network by bringing together buyers and sellers of power, telecom, CATV and water equipment in one place. UPCE will allow you to learn firsthand about your industry's latest products and services.
Co-located with DistribuTECH, UPCE allows attendees to participate in product demonstrations, training and conference sessions, breakfast roundtables and access to the DistribuTECH exhibit hall. Learn what tools and technologies are available to make field crews more efficient and better able to serve customers. Find out how companies and utilities know if they have selected the right tools and products for their field workers. Know how to ensure field crews are adjusting and using new products effectively, and if they are paying attention to safety.
UPCE is not all learning and no play. Attendees are invited to several networking events throughout UPCE, including the opening reception on Tuesday, Jan. 28, from 5:00 p.m. to 6:00 p.m.; It's 5 O'Clock Somewhere on Wednesday, Jan. 29, from 4:00 p.m. to 5:00 p.m.; the Water Reception on Wednesday, Jan. 29, from 4:00 p.m. to 5:00 p.m., hosted by WaterWorld magazine; and the Networking Party on Wednesday, Jan. 29, from 5:00 p.m. to 6:30 p.m., hosted by PowerGrid International, a DistribuTECH Publication.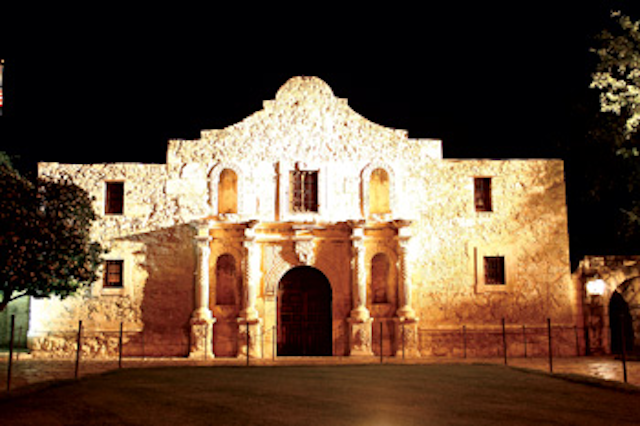 UPCE's exhibit floor also is ideal for networking and keeping up to date with the latest trends and products for the utility industry. In addition to demonstrations at exhibitor booths, there will be product demonstrations in the Presentation Theatre between conference sessions.
The Presentation Theatre will feature UPCE's keynote speaker, Gary Norland, as he shares how his life changed after 12,500 volts. This session will take place Wednesday, Jan. 29, from 1:30 p.m. to 2:30 p.m. Also taking place in the Presentation Theatre are workshops: Mobile Equipment Regulatory Updates, Smart Grid Efficiencies for the Utility Worker, Line and Truck Grounding for Today's Lineman, and Equipotential Grounding.
Attendees are also invited to listen to DistribuTECH keynote speakers Doyle N. Beneby, president and chief executive officer, CPS Energy; Michael W. Yackira, president and chief executive officer, NV Energy, and president, Edison Electric Institute (EEI); Randi Zuckerberg, founder and CEO of Zuckerberg Media; and Donna L. Nelson, chairman, Texas Public Utility Commission (PUC). The keynote session will take place Tuesday, Jan. 28, from 9:00 a.m. to 11:00 a.m.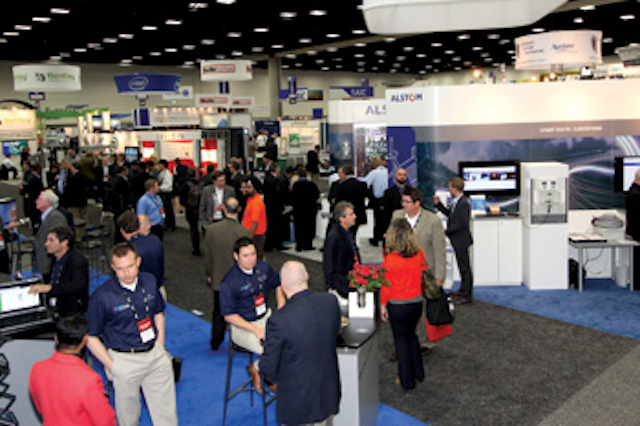 Join us for UPCE 2014, Jan. 28-30 at the Henry B. Gonzalez Convention Center in San Antonio. This year's UPCE conference promises to be the best yet! For show information, please visit http://www.utilityproductsexpo.com. We look forward to seeing you there!
---
UPCE Exhibitors
5.11
Booth 339
5.11 creates innovative and distinctive products to enhance the safety, speed and performance of professionals worldwide. Built on a foundation of durability, quality and value, 5.11 leads in delivering functionally innovative gear, head to toe.
A.R.E. ACCESSORIES
Booth 743
We offer solutions for truck beds including our WorkCover LS commercial fiberglass tonneau cover, our Deluxe Commercial Unit aluminum truck cap, our ToolMaster fiberglass commercial cap, and our Site Commander RTM commercial cap. We also offer three models of SpaceKap fiberglass slip in utility bodies for all pickups. Additionally, we distribute various other cargo management solutions, including KargoMaster, Yakima, and Prime Design roof racks, Truck Vault cargo drawers, and roll-out bed systems with up to 2,000 lb capacity.
AEMC INSTRUMENTS
Booth 954
AEMC® Instruments manufactures professional electrical test and measurement instruments for the industrial, commercial and utility marketplace. Excellent customer support and expert technical assistance are our top priority. AEMC® is an industry leader in current measurement probes, power quality analyzers, ground resistance testers and insulation resistance testers. Our product line also includes clamp-on meters, transformer ratiometers, power quality meters, power and energy loggers, harmonic power meters, multimeters, and data loggers.
ALAMON CONTRACT SERVICES
Booth 637
Alamon Contract Services has combined the digital NDT (non-destructive testing) capabilities of the IML Resistograph unit with an internally developed proprietary software program to provide a non-subjective evaluation of each and every pole.
ALTEC
Booth 437
Altec, Inc., is a leading provider of products and services to the electric utility, telecommunication, contractor, tree care, and lights and signs markets. We deliver products and services in more than 100 countries throughout the world. Altec, Inc., is the holding company for Altec Industries, Global Rental, Altec NUECO, Altec Worldwide, Altec Capital Services, and Altec Supply. For 85 years, Altec has been a company committed to excellence. Our products are the industry leaders and consistently raise the bar through innovative product design, integrated safety features, and continued dedication to total customer satisfaction.
AMERICAN INNOTEK INC.
Booth 564
American Innotek manufactures field lavatory systems for mobile work crews. Unique products safely treat and contain waste in a gelled state for disposal in any trash receptacle. Designed for use by both men and women. Brief Relief Anytime Anywhere.
AVO TRAINING INSTITUTE INC.
Booth 652
BEDNET CARGO CONTROL SOLUTIONS
Booth 654
BEDNET manufacturers cargo safety restraints for all types of work trucks. Our products are designed with the driver in mind; we make it easy for your driver to make loads safe for everyone. Pickups, UTV's, Service Beds, Box Trucks, Aerials, etc.
BROOKS MANUFACTURING CO.
Booth 848
Brooks is the leading manufacturer of products for overhead distribution/transmission framing. New products include: Patented Extenda-life endplates, BrooksWrapp/pole protection, crossarm coating, pole-top extensions and braceless crossarm brackets.
BURNDY
Booth 852
With over 85 years of dedicated customer support in both service and product, our customers need to look no further than BURNDY® for all their connector needs.
CANTEGA TECHNOLOGIES
Booth 345
Cantega Technologies specializes in using technology to design precise fit covers to prevent animal and bird outages. Greenjacket is cover-up intended for Substations. Reliaguard is cover-up intended for high volume applications on the Power Line.
CBS MAGVAC
Booth 648
CBS MagVac is a magnetically latched vacuum circuit breaker. CBS MagVac is a direct replacement for existing medium voltage breakers. No cell modifications are required. CBS MagVac has a 5-year/30,000 operation parts/service warranty.
CELLWATCH
Booth 560
Cellwatch is the leading battery monitoring solution for critical power protection. We are introducing Cellwatch Satellite, the most advanced battery monitor for generation and T&D sites. Built specifically for utilities, Satellite is the only battery monitor that supports DNP3. Satellite enables compliance with battery maintenance requirements defined in NERC Reliability Standard PRC 005-2.
CROSSLINK TECHNOLOGY
Booth 465
Visit the Crosslink booth to discuss the benefits of our unique pole repair and protection products, developed for ease-of-use and lineman's safety. Prolong the life of utility poles and avoid costly replacements. Drop by to discuss the possibilities!
DUPONT BUILDING INC.
Booth 449
Dupont Building Inc. is a manufacturer of noncorrosive fiberglass, concrete composite and steel interlocking panel prefabricated buildings. Our shelter design includes a completely seamless exterior finish, providing maximum protection of equipment.
ENERSYS
Booth 561
EnerSys® is the largest industrial battery manufacturer in the world, operating manufacturing and assembly facilities worldwide for customers in over 100 countries. EnerSys is uniquely positioned to provide expertise in designing, building, installing and maintaining a comprehensive stored energy solution for industrial applications throughout the world.
ESRI
Booth 2328
Esri provides powerful tools and cloud technology to help utilities save time, lower costs, and satisfy customers. Our ArcGIS technology helps utilities manage, update, and analyze information about customers, network assets, work orders and more.
EVERLAST® INDUCTION LIGHTING
Booth 554
EverLast® Lighting Inc. is a sister company of Full Spectrum Solutions Inc., which was founded in 1997 and has quickly become the leading manufacturer of energy-efficient lighting solutions for roadway, parking structure, facility and area lighting.
EVLUMA
Booth 839
Evluma's premier LED luminaire for area and security lighting, the AreaMax, is more than just a light fixture.The AreaMax comes with a built-in Photocontrol Failsafe Mode to maximize maintenance savings and features robust 20kV surge protection.
FLASH TECHNOLOGY
Booth 952
Flash Technology is a leader in the obstruction and tower lighting industry with over 40 years of experience in the telecom and utilities industries. Flash Technology is able to meet your obstruction lighting needs while maintaining compliance.
FORESTRY SUPPLIERS INC.
Booth 455
One stop catalog source for equipment and instruments for surveying, engineering and construction; metal locators; laser rangefinders, tapes, GPS; marking materials and devices; soil and water quality sampling products; tree, brush and vegetation management; traffic safety and personal protection equipment; radios, forestry tools and more.
GAMMATECH COMPUTER CORP.
Booth 736
GammaTech is a leader in the design, manufacture and sales of cost-effective, high-performance mobile solutions. Its award-winning line of rugged and hardened notebooks and tablets are designed and built-to-order to increase mobile productivities.
GEMSTAR MANUFACTURING
Booth 544
Gemstar Manufacturing designs and manufactures custom plastic cases and plastic parts. The company's cases are used for sales demo kits, reusable shipping containers, and product point-of-use kits.
GLOBAFONE
Booth 562
GLOBAL POWER PRODUCTS INC.
Booth 855
Global Power Products manufacturers a wide variety of advanced Electric Meters available with Wi-Fi communications for the commercial and residential markets. We also manufacture the GenerLink, an automated transfer switch for residential use.
GPS INSIGHT
Booth 649
GPS Insight is a leading technology provider of GPS fleet tracking software for fleet-based companies. GPS Insight's solution includes a range of innovative features that can be tailored to meet specific customer requirements and ensure maximum ROI.
GREENLEE / A TEXTRON COMPANY
Booth 558
With industry-leading technology, ergonomic and easy-to-use designs, Greenlee Utility tools help you work smarter on the jobsite. Cut cable, crimp lugs and splices, and punch holes in lightning fast time.
GRIDRx
Booth 940
See immediate results with GRIDRx's Wireless Transformer Monitoring System. It enables utilities to improve reliability, pinpoint outages, remotely troubleshoot problems, extend transformer life, monitor Volt/VAR, and accurately detect theft.
HAPPY FEET
Booth 638
HappyFeet Liquid Insoles allow you stand, walk, or work 16 hours per day pain free! In 30 steps or less you feel relief in your back, lower back, hips, knees, and/or feet. Happy Feet have been giving people a new lease on life for over 20 years.
HERCULES INDUSTRIES INC.
Booth 849
Hercules Industries brings you the complete line of the HERCULOCK all brass padlocks. Our locks are precision crafted out of solid brass to withstand inclement weather conditions and are available with brass, stainless steel or heat treated stainless steel shackles in a variety of shackle clearances. Locks can be keyed alike, different, master or keyed to your existing key. New products are the receiver lock for your truck hitch and the multi entry device used for right of ways.
HI-LINE UTILITY SUPPLY CO.
Booth 639
With 10,000+ products in stock, Hi-Line has delivered utility tools, rubber goods, and safety equipment since 1960. In addition to top quality tools from over 150 manufacturers, Hi-Line offers Rubber Testing, Custom Grounds, and Tool Repair.
HIOKI USA CORP.
Booth 950
ABOUT HIOKI: Established in 1935, Hioki has grown to be a respected developer and manufacturer of innovative test and measurement instruments. Hioki, as a company, is committed to their corporate philosophy. This philosophy is founded on Respect for Humanity and its Contribution to Society. Hioki develops its business from the customer's perspective.
HUBBELL POWER SYSTEMS
Booth 725, 738
Hot line tools, grounding equipment, rubber gloves, cover up equipment will be shown in the booth. Tool and Grounding catalogs.
ICMI INC.
Booth 436
ICMI designs and manufactures voltage regulator and recloser controls. ICMI products are in electric utility grids around the globe. Our controls adapt to all major brands and provide seamless communication to back-end applications.
IML INC.
Booth 845
IN MOTION TECHNOLOGY INC.
Booth 843
In Motion Technology is the market leader in mobile hotspots for mission-critical workforces allowing devices to communicate securely and reliably over any wireless network.
JORDAN FORD
Booth 759
I have been at Jordan Ford for 23 of their 94 years of business. I have a full team that caters to my Commercial like you. I offer body shop, sales, service, windshield replacement, tire sales, towing, accessories, etc. (If it's between the bumpers, I can assist.) In addition to Ford Commercial Sales, I can sell any make/model of used vehicles as well. Feel free to contact me for any of your Sales/Service needs; I look forward to being your one stop center for all your business needs. Mike Davis, Jordan Ford Commercial Sales & Service, 210-373-6810.
LASER TECHNOLOGY INC.
Booth 549
From capturing distance, height or elevation to verifying azimuth direction or remote location with GPS, our handheld reflectorless lasers and mapping accessories let you capture data safely and more efficiently than any other method.
MABEY INC.
Booth 555
Mabey Mats temporary roadways are a safe, innovative and environmentally friendly road surface. Knowledgeable crews keep your transmission projects running smoothly. Mabey also rents to the construction industry shoring, propping and bridging products.
MACKAY COMMUNICATIONS - SATELLITE SERVICES
Booth 936
Mackay Communications specializes in working with Utilities to develop Satellite Solutions for real time data collection and global connectivity when traditional forms of communication are unavailable or cease to function. Mackay enables 'Always On' Network Connectivity for Smart Grid, voice, telemetry, and enterprise communications.
MADI
Booth 749
MADI is a manufacturer and marketer of innovative utility tools for linemen. MADI's products deliver safer solutions and improve efficiency for linemen worldwide.
MATRIX PAYMENT SYSTEMS
Booth 650
We specialize in Visa/MasterCard, Card not Present, Business to Business credit card transactions. There are three main objectives for all of our clients. 1. Assist with chargeback's disputes and the prevention of fraud. 2. Intigreate the proper solution. 3. Effectively reduce the month end fees currently paid to the bank for all merchant account charges.
MEGGER
Booth 643, 645, 742, 744
Megger is the premier provider of electric test equipment and measuring instruments for electrical power applications. For more information on Megger and our various products please go to www.megger.com/us. Or contact us at 1 800 723 2861.
MIDWEST ENERGY ASSOCIATION
Booth 636
MEA's ElectricU revolutionizes distribution utility training. - ElectricU supports both classroom and online training. - Graphics, sound, and videos enhance all pages to keep learners engaged. - Provides comprehensive field AND knowledge testing.
MOBILE POWER
Booth 440
We manufacture under-hood and PTO generators from 3kW to 15kW. These are pure sine wave with crystal control frequency. All systems are built proudly in the USA in Garland, TX. We also carry Victron inverter systems for silent operation.
NETWORKS ENTERPRISES INC.
Booth 337
LoadTamer Cargo Solutions offers you cargo netting and various Tie-down devices for your cargo handling issues, interior and exterior. LoadTamer Cargo Nets can be made to your size requirements and needs. Visit our all new web site at www.cargonets.com.
PELSUE COMPANY
Booth 463
The TA Pelsue Company is a trusted engineering and manufacturing firm. Over 50 years Pelsue products have set the standard for value and real-world durability for Utilities, Municipalities and Contractors that prefer the highest quality possible.
PIEDMONT BUSHINGS & INSULATORS LLC
Booth 837
For over 50 years, Piedmont Bushings & Insulators, LLC has been designing, manufacturing, and repairing bushings, insulators, and other dielectric products. We offer a full line including line sensors, current transformers, apparatus and generator bushings and specialty engineered products.
PLANO MOLDING COMPANY
Booth 539
Since 1952, Plano has been making it easier for people to organize, shelve, store and keep just about everything. From small parts to delicate electronics and everything in between, Plano provides storage solutions to meet your needs.
PLYMOUTH RUBBER EUROPA
Booth 459
Plymouth has been manufacturing and supplying high quality, low and high voltage rubber tapes, cold weather vinyl plastic tapes and various cloth tapes to the Electrical, Utility, Communications and Mining industries since 1896. Plymouth can help you.
PREMIER MANUFACTURING
Booth 655
Premier Manufacturing Company is the leader in the industry, manufacturing quality Couplings/Hitches, Drawbar Eyes, Hinge Assemblies, Front End Assemblies, Utility Jacks and other related components for light to heavy duty trucking industry applications.
R-O-M CORP / PRIME DESIGN / BUSTIN
Booth 542
Manufacture of safety solutions for fleet vehicles. Products improve worker productivity and reduce workplace accidents associated with slips, trips, falls and muscle strains.
SCHNEIDER ELECTRIC
Booth 659
Schneider Electric STL, RMS Energy and ModPower companies provide industry leadership with services such as Power and Industrial Generation, Isolated Phase Bus and Modular Substations. Schneider Electric has teamed with RMS Energy and ModPower to promote, sell and provide turnkey installation of the U.S. 1st Modular Substation. Pre-engineered standard modules, proven design, fabrication detail, rapid deployment allows for setup in emergency and permanent situations. Factory built and commissioned from installation to ground up within 3-4 weeks.
SMOOTH-ON INC.
Booth 349
Smooth-On manufactures Liquid Rubbers, Plastics, Adhesives and Foams that cure at room temperature. Our Easy-to-Use products are suitable for many applications including Mold-making and Casting.
SOIL EXPRESS
Booth 443
Big Job. Small Footprint. Since being awarded our first Right-of-Way contract since 2004, Soil Express Ltd has labored to establish a reputation of reliability, quality and integrity. Contact Cindy@SoilExpress.com
SOLOMON CORP.
Booth 445
Whether you're buying, selling or repairing a transformer, recloser or regulator, Solomon Corp. offers unmatched service and an extensive inventory to quickly get you what you need when you need it.
SPX FLASH TECHNOLOGY
Booth 952
SUSI ADAPTERS INC.
Booth 958
SUSI Adapters manufactures meter adapters for socket and panel meters for new and retrofit applications. Virtually any new socket or panel meter can be installed. Existing GE, Westinghouse and other panel meters can be upgraded in a matter of minutes!
TATTLETALE PORTABLE ALARM SYSTEMS
Booth 859
Based in Westerville, OH, tattletale has built an undefeated legacy of instant, wireless security solutions across the United States since 1995. The tattletale commercial unit is the world's first patented, portable, and wireless alarm system.
TC TECHNOLOGY
Booth 748
TC Technology delivers more than powerful intuitive mapping. Our products empower organization to recognize the advantages of mobile information management. Field workers benefit from real time job information on the latest maps while operations benefit from boosts in productivity. Affordable, quick to deploy and easy to use, TC Technology's products are right for any sized organization.
TELLIFORMER SMART GRID SOLUTIONS
Booth 454
Telliformer delivers a leading solution for Transformer Monitoring that makes secondary distribution monitoring affordable for Theft, FISR and CVR applications. A low-cost monitor, simple to install.
TENCATE PROTECTIVE FABRICS
Booth 548
TEREX UTILITIES
Booth 251
Terex Utilities is an industry leader in the design and manufacture of digger derricks, aerial devices, and auger drills used by electric utilities, tree care, telecommunications, and the electric construction industries.
TESCO - THE EASTERN SPECIALTY CO.
Booth 948
TESCO - The Eastern Specialty Company - The source for meter testing instruments and accessories for over 100 Years! Any meter test technician or engineer knows the TESCO name means reliability and ruggedness. This reputation continues today with our commitment to develop and deliver artificial loads and burdens, meter stations, meter farms, multi-position test boards, test switches, watt-meter test accessories and a full range of meter testing operational support needed in today's competitive and changing market.
TEXAS LINEMAN'S RODEO ASSOCIATION
Booth 355
The Texas Lineman's Rodeo Association, Inc. (TLRA) is a non-profit organization created to offer lineworkers a way to showcase their pride in the profession of high voltage linework. The TLRA consists of volunteers devoted to promote charitable, educational and electrical safety activities, such as continued education of lineworkers, encouragement of cost-reducing efficiency and proficiency methods in the work environment, building relationships of trust and teaching teamwork techniques and sharing ideas bringing innovation to the industry.
THAYER POWER & COMMUNICATION LINE CONSTRUCTION
Booth 938
Thayer specializes in distribution and transmission line construction, substation construction and power make ready along with turnkey fiber installations including engineering, construction, maintenance and emergency restoration services.
THREADED FASTENERS INC.
Booth 850
Threaded Fasteners has been one of the largest fastener and electrical utility distributors in the Southeast since 1979. Today, our service range extends throughout the United States and Canada.
TOPCON POSITIONING SYSTEMS INC.
Booth 543
Topcon Positioning Systems is a leading developer of precision positioning equipment for GIS, surveying, civil engineering, and construction. Topcon's innovative IP-S2 HD and Compact+ mobile mapping solutions, which incorporate LiDAR and 3D Images, increase productivity for geospatial projects by mapping data at normal driving speeds. Topcon's scalable mapping solutions allow users the flexibility to collect position data at any accuracy. The Topcon Tesla is a large screen device that can be used as a standalone receiver for 2-5m work or with an external antenna on a pole for sub-meter, sub-decimeter, and centimeter RTK high accuracy applications. Use the HiPer SR with a cellular enabled controller for quick centimeter level Network RTK.
TWISTARP
Booth 438
Twistarp increases a line crews' safety by letting the boom truck do the heavy lifting. Allowing line crews to be safer and more efficient. Twistarps are load-rated, and have been used by 1000's of linemen around the world.
ULTIMATE POWER
Booth 537
Ultimate Power's product line of DC to AC Power Inverters Battery Separators, Lithium Ion Batteries and support products are carefully designed to be efficient, durable and give superior value at an affordable price.
WORKFORCE PROCESSES LLC
Booth 841
A consulting and software development company specializing in utility workforce optimization. Offers a highly configurable software, Workforce Planning Tool, that can be used by utilities for staffing and improving process efficiencies. Additionally offers a Workforce Storm Planning Tool that assists utilities in pre-storm planning.
ZENNER PERFORMANCE
Booth 737
Zenner USA is part of the Zenner/Minol group, a global company focused on meter production, automatic meter reading and sub-metering contracts. Zenner serves customers in 90 countries and manufactures and assembles its products in manufacturing plants on five continents including its latest plant in Banning, California. Zenner is one of the largest meter design manufacturers in the world, leading the way with world class engineering and support. The Zenner USA headquarters is located in Addison, Texas.
---
UPCE 2014 Exhibitor List and Booth Numbers
5.11 ......................339
A.R.E. ACCESSORIES LLC ......................743
AEMC INSTRUMENTS ......................954
ALAMON CONTRACT SERVICES ......................637
ALTEC ......................437
AMERICAN INNOTEK INC ......................564
AVO TRAINING INSTITUTE INC ......................652
BEDNET CARGO CONTROL SOLUTIONS ......................654
BROOKS MANUFACTURING CO. ......................848
BURNDY, thermOweld and CMC (Connector Manufacturing Co.) ......................852
CANTEGA TECHNOLOGIES ......................345
CBS MAGVAC ......................648
CELLWATCH ......................560
CROSSLINK TECHNOLOGY ......................465
DUPONT BUILDING INC ......................449
ENERSYS ......................561
ESRI 2......................328
EVERLAST INDUCTION LIGHTING ......................554
EVLUMA ......................839
FLASH TECHNOLOGY ......................952
FORESTRY SUPPLIERS INC ......................455
GAMMATECH COMPUTER CORP ......................736
GEMSTAR MANUFACTURING ......................544
GLOBAFONE ......................562
GLOBAL POWER PRODUCTS INC ......................855
GPS INSIGHT ......................649
GREENLEE / A TEXTRON CO ......................558
GRIDRx ......................940
HAPPY FEET ......................638
HERCULES INDUSTRIES INC ......................849
HI-LINE UTILITY SUPPLY CO ......................639
HIOKI USA CORP ......................950
HUBBELL POWER SYSTEMS ......................725, 738
ICMI ......................436
IML INC ......................845
IN MOTION TECHNOLOGY INC ......................843
JORDAN FORD ......................759
LASER TECHNOLOGY INC ......................549
MABEY INC ......................555
MACKAY COMMUNICATIONS - SATELLITE SERVICES ......................936
MADI ......................749
MATRIX PAYMENT SYSTEMS ......................650
MEGGER ......................643, 645, 742, 744
MIDWEST ENERGY ASSOCIATION ......................636
MOBILE POWER ......................440
NETWORKS ENTERPRISES ......................337
PELSUE CO ......................463
PIEDMONT BUSHINGS & INSULATORS LLC ......................837
PLANO MOLDING CO ......................539
PLYMOUTH RUBBER EUROPA ......................459
PREMIER MANUFACTURING ......................655
R-O-M CORP / PRIME DESIGN / BUSTIN ......................542
SCHNEIDER ELECTRIC ......................659
SMOOTH-ON INC ......................349
SOIL EXPRESS ......................443
SOLOMON CORP ......................445
SPX FLASH TECHNOLOGY ......................952
SUSI ADAPTERS INC ......................958
TATTLETALE PORTABLE ALARM SYSTEMS ......................859
TC TECHNOLOGY ......................748
TELLIFORMER SMART GRID SOLUTIONS ......................454
TENCATE PROTECTIVE FABRICS ......................548
TEREX UTILITIES ......................251
TESCO - THE EASTERN SPECIALTY CO ......................948
TEXAS LINEMAN'S RODEO ASSOCIATION ......................355
THAYER POWER & COMMUNICATION LINE CONSTRUCTION ......................938
THREADED FASTENERS INC ......................850
TOPCON POSITIONING SYSTEMS INC ......................543
TWISTARP ......................438
ULTIMATE POWER ......................537
WORKFORCE PROCESSES LLC ......................841
ZENNER PERFORMANCE ......................737