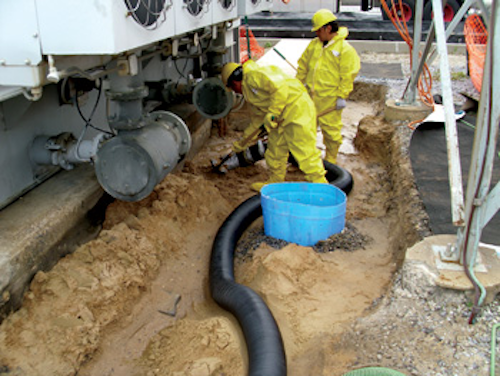 Every day, contractors, municipalities and utilities excavate for installation of underground facilities or must locate existing pipes, cables and lines for maintenance and repairs within substations. In the past, this usually involved digging by hand or with a mechanical excavator, backhoe or similar machine. This tedious process has all too often led to numerous reports of unforced outages, injuries and even death. More utilities are now realizing many of these incidents can be avoided and the risks minimized by using vacuum excavation.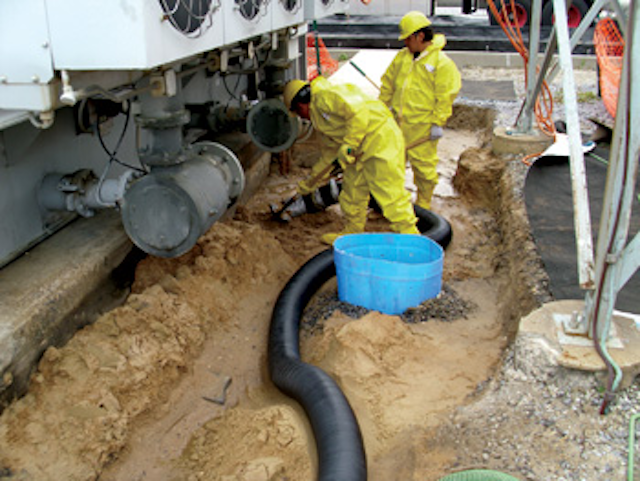 A cooperative project involving the New York State Department of Public Service, Dig Safely New York, the New York City and Long Island One Call Center, and the Northeast Gas Association concluded in a recent study the following: "Vacuum excavation has clear and distinct advantages over hand digging to locate utilities. Vacuum excavation saves design, excavation and construction time, and, as a result, saves money. It minimizes the possibility of damages to utilities and injuries to employees while having less impact on the surrounding environment than conventional methods of excavation."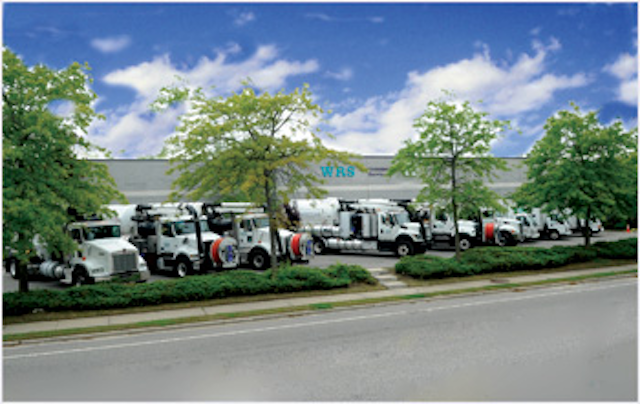 With more than 14 million miles of buried utilities and pipes in the US, vacuum excavation is a method that safely and cost-efficiently uncovers or potholes around pipelines and fiber optics, preventing injury and death from utility strikes and avoiding financial liabilities. Vacuum excavation eliminates the unknown or unintended consequences from any project involving drilling, trenching or excavation.
A vacuum excavation system uses either high-pressure water or air to locate previously installed utilities, and the vacuum function picks up displaced soil, which can later be used as fill or removed from the job site. By locating previously buried utilities, the risk of underground damage during new construction that may be caused by contact with mechanical digging tools is significantly reduced. This smaller method of excavation also causes less surface damage, making subsequent surface repairs faster, easier and less expensive, resulting in reduced disruption to traffic flow and other surface activities.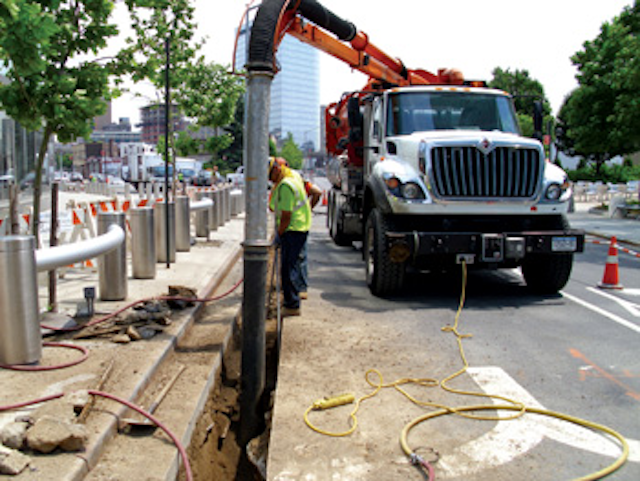 "A preferred alternative to mechanical digging, portable vacuum excavation systems requires less labor to get the same job done and offers a faster, safer, more efficient and cost-effective method of potholing than other methods," said Mike Rodgers, president of WRS Environmental Services. "The need to remove and transport liquid and/or solid waste is an everyday occurrence and keeping up with the technology is a must."
WRS Environmental Services has been a provider of environmental, energy and industrial services as well as hazardous waste management services throughout the Mid-Atlantic Northeast for the past 20 years. The company's equipment includes HEPA filtration vacuum trucks, and they are one of the few companies in the US that has such equipment.
The HEPA filtration vacuum truck offers clients an increased filter area, combined with offline cleaning, extending bag life while forcing carry-over back to the debris tank. The seventy-two 70-inch bags on the Guzzler NX provide a four-to-one, air-to-cloth ratio, which is the lowest in the industry. Whether utilities need to address solids, dry bulk powder, liquids or heavy sludge, the HEPA filtration vacuum truck cleans them in a more efficient and quicker manner. It is also able to meet all noise level standards, which is helpful in residential and urban areas.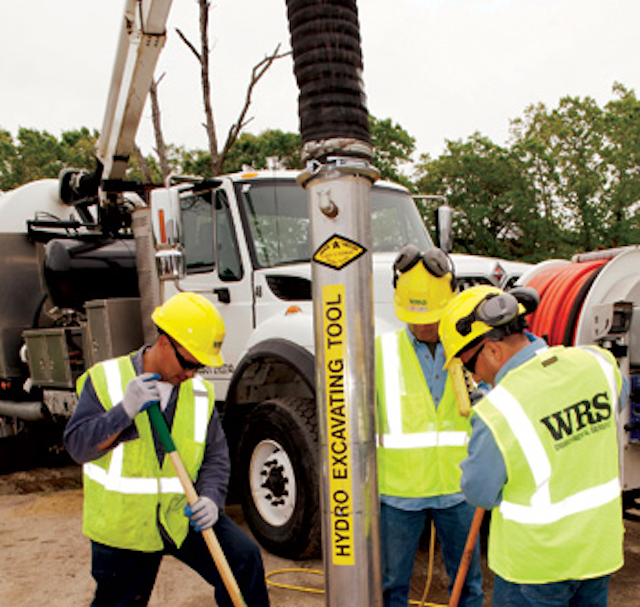 Another service offered using HEPA vacuum system is to perform asbestos abatement. As previously described, the performance of the truck allows work to be performed more efficiently. The removal of material from the work area directly to the line disposal container allows work to continue onsite while the material is being disposed of offsite.
Utilities are seeing the safety and production benefits from vacuum excavating and some have stopped the use of mechanical excavation within substations. These utilities recognized there is a better way to avoid striking underground infrastructure, avoiding costly outages and safety incidents.