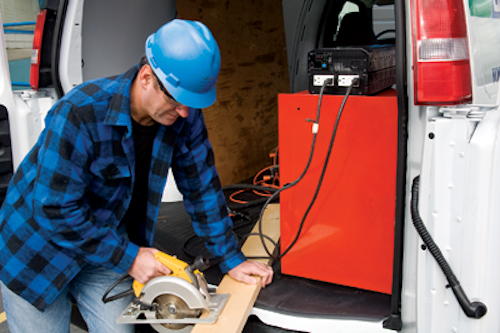 By William Tomkinson
Every day, thousands of workshops and offices move though the country propelled by service technicians, installers, inspectors and other mobile personnel, trained to get the job done efficiently and correctly. Each of these mobile workshops, these work trucks and vans, need to be ready for anything the job might require. Given the limitations of space, most use cordless tools every day and recharge them through an inverter, installed from the vehicle's electrical system.
It is no secret that inverter use has proliferated in work vehicles and that cordless screwdrivers, flashlights, saws and radios have been high on the list of electrical demands. What is new is the way some of these cordless tool battery chargers handle inverter-supplied power and why an informed fleet manager should think carefully about the inverter technology chosen for life on the road.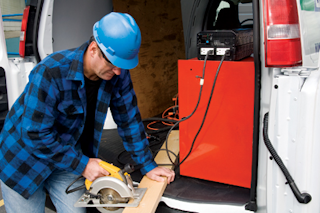 A fleet manager's checklist for inverter selection already includes correct sizing, regulatory compliance, adequate specifications, quality and choosing a bankable supplier that can meet the varied needs of a corporate fleet. Now, more than ever, the fleet manager also has to think carefully about modified sine wave (MSW) vs. pure sine wave (PSW) inverters.
MSW and PSW topics are frequent questions for inverter manufacturers. While this topic is covered extensively elsewhere, in summary, a modified sine wave is an older technology that approximates the ac power that is available from your utility company while pure sine wave (or true sine wave) is essentially the same as your house hold power. In North America, this is 120 Vac.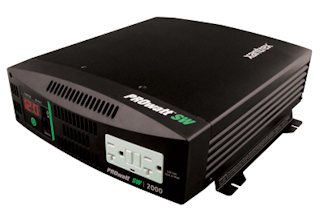 MSW units have often been selected by fleets for their lower cost and easy availability, and they have generally performed well for work truck loads. Now, as a result of changes to the way manufactures build their charger products and new efficiency regulations-starting in California-some charging equipment for cordless tool batteries won't work on MSW products and the trend is accelerating. In addition, many tool chargers that do accept the MSW power will charge the batteries at a higher temperature, resulting in a shorter lifespan for potentially expensive batteries.
In 2012, the California Energy Commission began a process to ensure all of the various chargers and power operate at a minimum level of efficiency. Starting with small consumer focused chargers such as those used in cordless tools, these regulations led to features such as auto shut-off and power factor correction. Depending on how the manufacture adapted to these changes, these chargers may not qualify the power supplied by a MSW unit. Other devices use internal timers that can be foiled by a modified sine wave and also not work.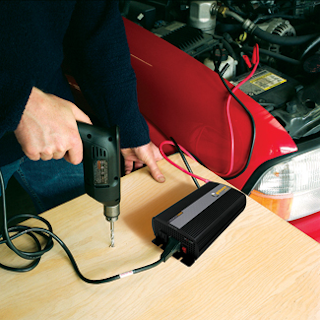 What does this mean for fleet managers and service truck operators? The trend is clearly going towards sine-wave units for work vehicle applications. As the number of loads that can operate on MSW decrease, the chance of a problem in the field goes up and this can mean problems for work vehicle fleets of any size.
Thankfully, PSW technology is increasingly affordable. The switch to PSW power doesn't need to be expensive. For battery charging, hand tools, microwaves, lamps, laptops and other common loads on work vehicles, a PSW unit such as the Xantrex ProWatt SW 600W or 1000W might be right for the job and only add $50 to $60 in cost-but they will pay you back with each trouble call you avoid or in your tool budget when you avoid replacing costly battery packs. With the exception of heavy utility vehicles such as bucket trucks and digger derricks, a ProWatt SW product is a good fit for work trucks and service vans. For larger applications, where more surge is required or the temperatures are extreme, the PROsine inverter or the Freedom SW might be more appropriate.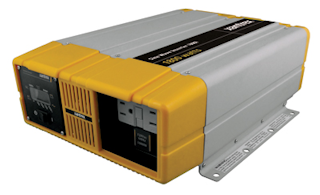 Choosing an inverter for work vehicles generates many questions for fleet managers. It is good to know that there are good and affordable answers on the market. With well-priced pure sine wave units already proven in the field, the solution is already available. When specifying your next truck purchase or refit, think twice about the low cost MSW option. A change to a PSW product from Xantrex could save you and your road warriors.
---
About the author: William Tomkinson is account manager for Xantrex Brand at Schneider Electric.