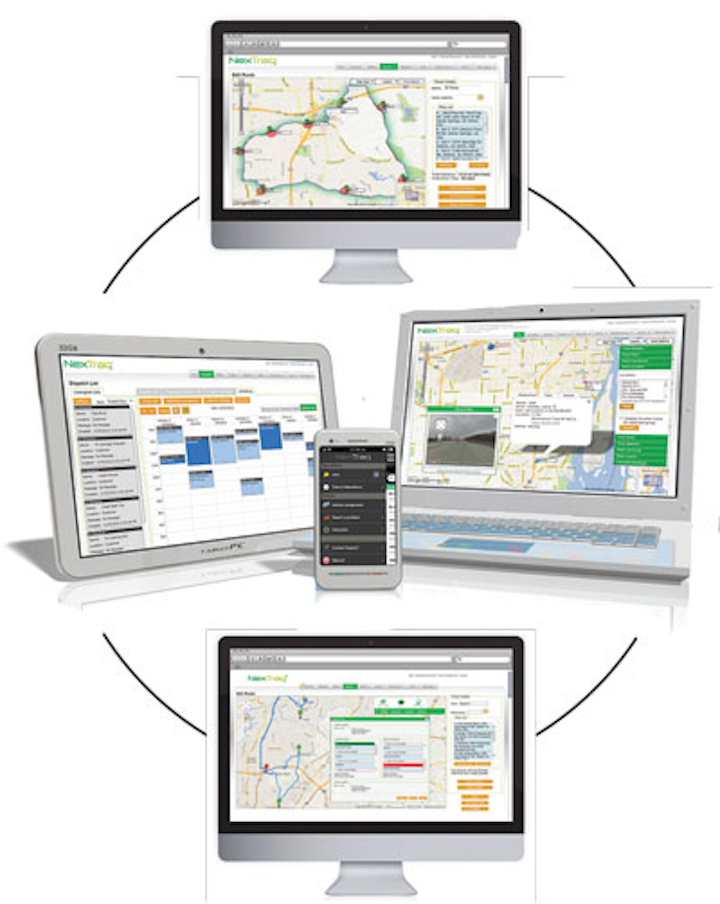 By Steven Payne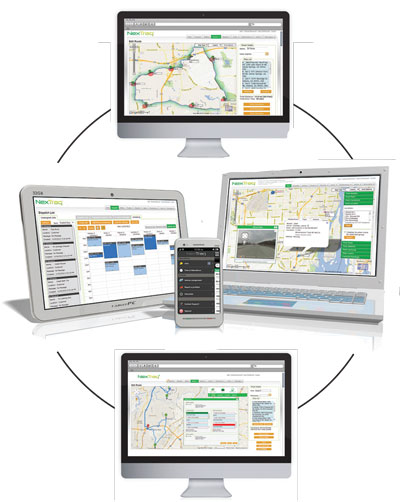 In today's world, it seems that technology supports every facet of our life and business. Despite proven results, many are still hesitant to adopt some of the technological advancements available, specifically for business operations. In fact, according to Field Service News' "Field Service Management Software Study 2014," half of field service companies are still using manual systems in business. For a utility company, it may feel overwhelming to consider technology solutions for each department or team. There is one cloud-based solution, however, that utility companies should consider that can address a number of operational areas: global positioning system (GPS) fleet tracking.
Overall, a GPS fleet tracking solution can increase efficiency and streamline communication between the office and the field. Field service is an area of concern for many utility managers, and a GPS fleet tracking solution offers a number of benefits to this area. When communication into the field is increased, customers also experience the benefits with improved customer service.
Simplified Scheduling
As appointments and scheduled jobs come into a company's itinerary, managers can easily schedule these with a job schedule board in a GPS fleet tracking solution. The scheduler sees which jobs need to be assigned, who has availability, where the jobs are located, and additional details to make the most efficient assignments--providing the business with the tools and information they need to provide an accurate time window to customers and an accurate schedule to employees for the day or week. An informed customer is a happy customer and a GPS fleet tracking solution makes that possible.
Real-time Visibility
As an overall benefit, GPS fleet tracking solutions provide up-to-date information regarding the location of employees and company vehicles. Managers can easily find and view the location of a single vehicle or an entire fleet. The solution also provides information as to what the vehicle is doing--are they moving, idling or stopped? Dispatchers can use this information to easily assign last minute or emergency jobs to employees in the field, depending on who is already working on what job and where they are currently located. In addition, GPS fleet tracking technologies update information regarding the status of a current job in an employee's queue.
Unfortunately, traffic and other unexpected issues can delay an employee's schedule for the day. A GPS complete fleet tracking solution should offer route optimization, a feature that takes all of the planned stops in an employee's day and orders them in the most efficient route. As an added benefit, dispatchers can send these new routes to employees when and if they encounter a delay. This information is helpful when it comes to customer communication, allowing utility companies to provide accurate job reports and updates to customers. It also provides them with the necessary information to make a decision about whether that employee should still plan to work on that job or if a different employee is nearby and available.
Improved Customer Service
All of the details provided by a GPS fleet tracking solution can help provide updates to customers regarding the status of jobs. The data garnered by GPS fleet tracking can also assist in resolving customer disputes. If there is ever a discrepancy between an employee and customer regarding job completion, a manager can simply view an employee's route during the day and determine if the stop was completed. Reports from the GPS fleet tracking solution provide detailed information, including how long the employee was at the location and if the vehicle was turned off, so that customer disputes can be resolved quickly.
Mobile Apps in the Field
The efficiency of a GPS fleet tracking solution can be improved when field workers are able to communicate while they are out and about. Mobile apps and Personal Navigation Devices (PNDs) are essential parts of a comprehensive solution. When considering options, look for a GPS tracking provider that offers applications to streamline communication between the field and the office. From a field worker standpoint, employees can instantly access detailed job information, status updates and receive their optimized routes. These employees are also able to update vehicle information, whether it is the odometer reading or a maintenance issue.
Reporting is Key
Digitizing operations with a GPS fleet tracking solution provides a wealth of actionable data that companies can use to identify areas of weakness and increase operational efficiency. Look for a comprehensive tracking solution that offers a number of detailed reports, such as idle reports, start/stop reports and fleet status reports. These reports allow companies to collect information regarding workers, customers and jobs that can be accessed retrospectively and analyzed. Storing this information digitally in a cloud-based solution makes it easier for managers to access the information and reduces the chance the information is incorrectly recorded manually.
Switching to a digital solution is a necessary move that utility companies should make. On average, companies that implement a GPS fleet tracking solution achieve return on investment between three to six months after purchase. A GPS fleet tracking solution increases insights into the field, which improves field service and customer service.
About the author: Steven Payne is director of business development at NexTraq. The NexTraq Fleet Tracking solution and its applications--Fleet Dispatch, Fleet Metrics and NexTraq Connect--deliver real-time data needed to optimize fleet operations.
More Utility Products Current Issue Articles
More Utility Products Archives Issue Articles