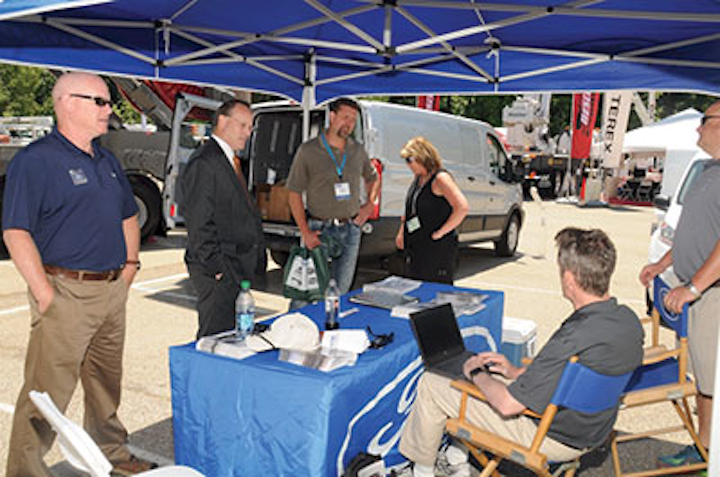 The 62nd Electric Utility Fleet Managers Conference (EUFMC) is an educational conference for fleet representatives from investor-owned electric utilities, electric cooperatives and electrical contractors. Held annually at the Williamsburg Lodge and Conference Center in Williamsburg, Virginia, EUFMC 2015 will take place from May 31-June 3.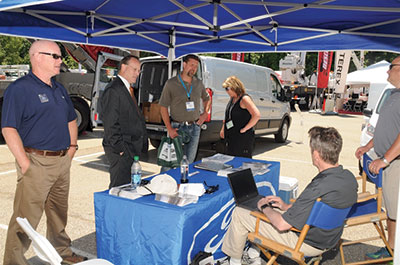 EUFMC attracts fleet executives from more than 60 companies in the U.S., Canada and South America. The EUFMC General Session is a two-day comprehensive educational program featuring presentations by industry experts, manufacturers and fleets. In 2015, presenters will address Fleet Strategies to Maximize Total Company Performance. Fleet representatives and suppliers also take part in roundtable best practices discussions. More than 250 representatives from more than 100 manufacturers and service providers attend EUFMC. The event includes a drive-through utility equipment demonstration and an equipment show that is the site of more than 60 displays.
Roundtables at EUFMC address common challenges by allowing fleet executives to share best practices and to work with suppliers to find solutions. Discussion topics are determined based on member surveys.
Confirmed topics and speakers for the 2015 EUFMC General Session include:
Fleet Electrification: Updates from Edison Electric Institute and the Electric Power Research Institute plus actual results and experiences from fleet users;
Regulatory and Legislative Update: Pat O'Connor, Legislative Counsel, NAFA Fleet Management Association;
Utility Best Practices Panel: Three utilities describe the value that telematics bring in the areas of fleet management and maintenance, work management for electric operations, and risk management;
Fleet Standards for Aerial Equipment: How utilities make effective specification choices that vary from generic to extremely custom;
Financing Your Fleet: Funding alternatives and distributing cost to user departments;
Distracted Driving From a Legal Point of View: James B. Hood, Partner, The Hood Law Firm; and
Safety: Hear the views and experiences of Bruce Bolger, Director, Safety at Eversource.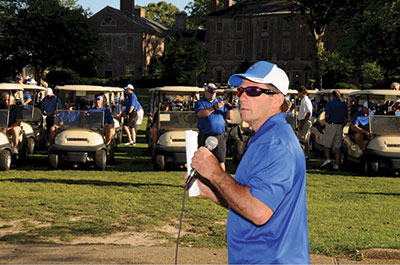 Jim Piro, president and chief executive officer of Portland General Electric (PGE) will deliver the keynote address. Piro will deliver a message based on 38 years of experience in the utility business. The 1974 graduate of Oregon State University first worked as a civil engineer at Pacific Gas & Electric. Since joining PGE in 1980 as a civil engineer in Generation Engineering, he has been integrally involved in a number of strategic company initiatives. He has also served as executive vice president of Finance, as CFO and treasurer since 2000, and was named CEO in 2009.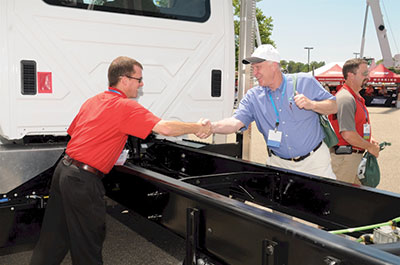 Piro is also engaged in the utility industry, serving on the boards of the Edison Electric Institute and as a member of the Electrification Coalition, a national group of business leaders advocating for policies that support electric vehicles.
And Mike Abrashoff, former Navy Commander and author of It's Your Ship, a New York Times and Wall Street Journal bestseller with more than 800,000 copies sold to date, will address EUFMC as the conference dinner speaker. At the age of 36, the Navy selected Mike Abrashoff to become Commander of USS Benfold where the most junior commanding officer in the Pacific Fleet faced staggering challenges, including exceptionally low morale and unacceptably high turnover. Abrashoff's solution, a system of management techniques that he calls The Leadership Roadmap, created an empowered and engaged team that turned the ship into the Navy's top performer. In many ways, the USS Benfold was an extreme example of the same problems facing many organizations today. At EUFMC, Abrashoff will recount the leadership lessons from his turnaround of the USS Benfold and detail his results-oriented approach that can equip organizations with the strategies, tactics and tools necessary to unleash innovation, lead significant change and increase operational performance.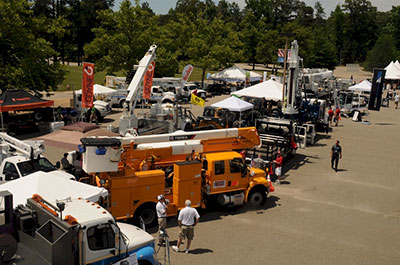 The 2015 EUFMC Golf Tournament will be held on Sunday, May 31, with an 8:00 a.m. shotgun start. A continental breakfast will be served at the clubhouse beginning at 6:45 a.m. A light "grab and go" lunch will be served at different points along the course. All registered conference attendees are invited to play. The captain and crew (scramble) event will be limited. If the event fills, golfers on the waiting list will be assigned on the day of the tournament. To maximize the availability for conference attendees, spouses are not eligible to play in the Sunday golf tournament. Golf fees are an individual expense and are not included with the EUFMC conference registration fee. Greens fees are paid in advance of the tournament.
The EUFMC also sponsors activities throughout the conference for business networking, family participation and events specifically for spouses.
Special events include:
Saturday, May 30--Evening ghost tour for EUFMC attendees and families;
Sunday, May 31--Walking tour for EUFMC attendees and families;
Sunday, May 31--Afternoon Tea for EUFMC Spouses;
Monday, June 1--Nine-hole golf outing for EUFMC spouses;
Tuesday, June 2 and Wednesday, June 3-- Garden to table in colonial Williamsburg - "Discover, Learn & Taste in the Taste Studio" for EUFMC Spouses;
Wednesday, June 3--10:00 a.m. Yoga Class for EUFMC Spouses; and
Wednesday, June 3--1:30 p.m. afternoon spa break for EUFMC spouses.
Please log in to EUFMC Online Registration http://www.eufmc.com to confirm your participation at these events, see the complete conference schedule, or learn more.
More Utility Products Current Issue Articles
More Utility Products Archives Issue Articles