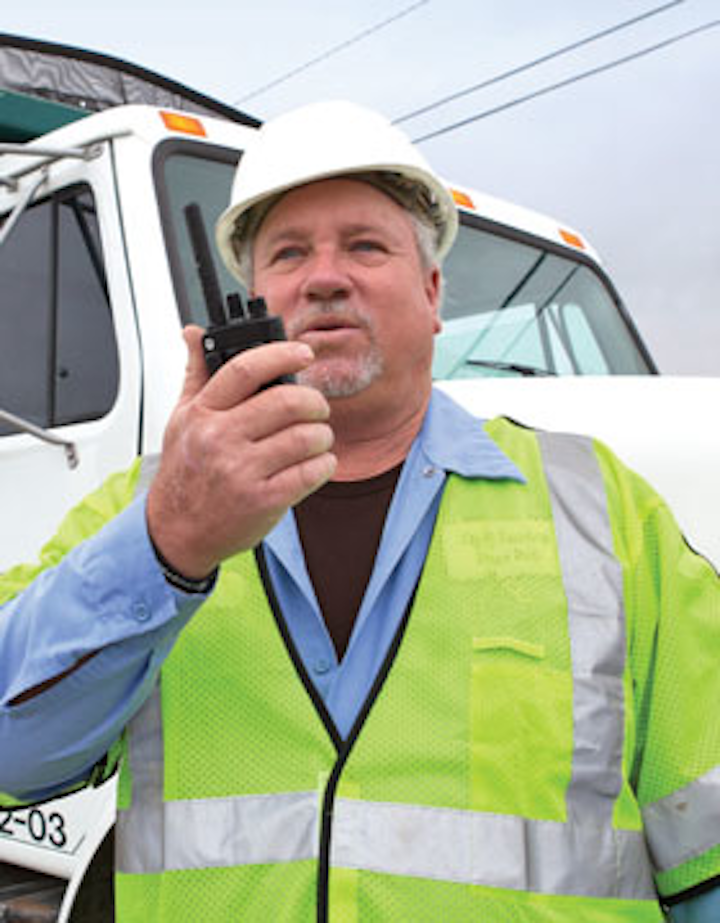 Winter has been brutal in many parts of the US. The East Coast experienced record snowstorms. The Midwest saw snow and freezing temperatures that extended south all the way to Texas. Severe weather posed a threat to citizens' expectations of how life works, from their ability to get to work to the continuity of electricity and gas powering their homes.
Emergencies that threaten the flow of energy to homes and businesses deliver a stark reminder that utilities play a crucial role in society. It is human nature to fear the dark if lights do not turn on at the flip of a switch or to worry about the cold if a furnace fails to respond on a freezing day. Utility reliability helps establish the foundation of the public's sense of safety and security.
In the midst of severe weather conditions, utility personnel work to keep power flowing and restore any disruptions. Public safety is directly related to the workers' ability to do their jobs safely and efficiently. Planning for disaster response must include infrastructure to enhance the efficiency and safety of the utility workers in the field.
For critical infrastructure industries such as energy, communications are always mission critical. There is a big difference, however, between communicating on a routine day vs. during a crisis. Fleet management systems and advanced radios enabled with global positioning system (GPS) technology can enhance efficiency. The technology helps track mobile assets such as trucks, workers and other gear, and maps them against the sites and specific needs of a situation, displayed in a geographic information system (GIS).
Any disaster response situation is dangerous. Responders have unique needs that have to be met amid the race to fix fallen power lines in a major storm or ruptured gas lines in an explosion. Utility responders need multi-directional communications to enhance safety. They need to coordinate among themselves in the field as well as with other emergency responders. They also need to be able to talk with dispatch as well as personnel in power plants or other facilities.
Electrical power lines, for instance, carry massive amounts of power. During restoration efforts, field crews must have communications with their operation's organization to ensure lines are de-energized and then re-energized at the right times. In addition, today's electrical grids are not just transmitting power in one direction. With the deployment of solar technologies, more homes and commercial buildings are generating energy and selling it back to the utility. These are some of the relatively new considerations to consider with utility personnel safety.
New GPS-enabled radios, able to deliver voice and data, address these needs. The faster workers arrive on the scene, the faster power can be restored to citizens.
Advanced radios also contain sensors that can be configured to enhance worker safety. Gyros, for example, can measure how long the radio--and by association the worker--is laying on its side, alerting managers to a potential fall or injury. If sensors detect that a radio has been lying at an unusual angle for an extended period of time, dispatchers can be notified to check on the worker. The GPS technology in a truck can provide an approximate location for a worker who has lost contact with dispatch.
Ensuring efficiency and worker safety is ultimately a question of planning, products and communications infrastructure. Fortunately, municipalities and other agencies do not have to take on this burden alone, and there are effective strategies to get started:
Know your fleet: Today's fleets are often a mix of newer and older vehicles. All trucks, regardless of age, have the ability to carry some type of GPS transmitter. Newer trucks are often equipped with an onboard diagnostic (OBD) port that allows the transmitters to tie directly into the vehicle's systems. This allows the fleet management system to monitor the vehicle's performance and identify maintenance issues before they sideline the vehicle. Older trucks might not have the OBD ports, but that does not mean fleet management cannot be used. It simply reduces the amount of information a fleet manager will have about the performance of those vehicles.
Know your network needs: Fleet management does not necessarily require high bandwidth networks. GPS sensors tend to transmit short infrequent bursts of data that require radio network access to be transmitted back to dispatchers. Fleet management uses a modest amount of bandwidth, but the entire operating area should be considered during network planning.
Have a trusted adviser: Advisors and best-practice methods are available. When choosing an adviser or partner for communications, it is worth keeping a couple of things in mind. During the planning process, consider how much you are taking on. It may be a big job with many moving parts and different areas requiring specific subject matter expertise. A vendor or partner should bring more than just products to the process. They need to be able to serve as a planning partner, supply solutions, and know how to bring the different elements together.
Disaster preparedness is a year-round necessity in the 21st century. Utility personnel are among the first responders in a disaster. They restore power so infrastructure can function, helping enable first responders. Fleet management can track all the resources and help keep people safe.
Motorola Solutions provides our public utility customers with reliable and efficient communications, ensuring fleet communications remains efficient during any situation.
About the author: Mike Koch is the Energy & Utility Principal for Motorola Solutions. He has been with Motorola for 25 years and throughout his career he has focused specifically on helping customers in critical infrastructure markets achieve their future vision with leading edge wireless technology. Prior to this business role, Koch had been the solution architect for the energy and utility markets where he focused on defining Motorola's connected utility architecture for enabling smart grid applications. For more information about public utilities, please visit us at www.motorolasolutions.com/utilities.
More Utility Products Current Issue Articles
More Utility Products Archives Issue Articles