Utilities Power Their Workforce with Mobile Technology
Utility companies continue to face a growing number of challenges in a fast-paced industry. Business owners have enormous opportunity to drive productivity and efficiencies into their company with mobile technology.
Mar 12th, 2015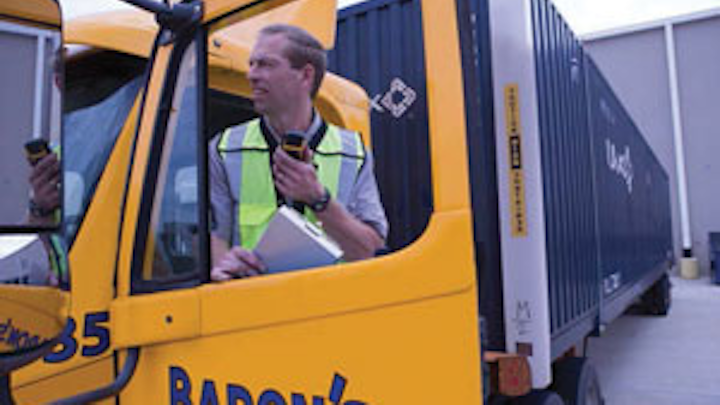 by Igor Glubochansky
Utility companies continue to face a growing number of challenges in a fast-paced industry. Business owners have enormous opportunity to drive productivity and efficiencies into their company with mobile technology. A July 2014 IDC Energy Insights survey, "IDC MarketScape: Worldwide Utilities Mobile Field Force Management Software, 2014 Vendor Assessment," shows utilities are moving toward a more mobile workforce to create efficiencies in operations, with potentially both technical field staff and sales staff able to carry out more tasks on mobile devices.
Utilities that service the electrical, cable and telecom industries often manage a large amount of deployed assets in a given day. At a time where fleet owners are trying to do more with less, mobile technology can play a big role. Supervisors can quickly track and monitor field technicians, trucks and equipment that move from one location to the next. By using mobile solutions, utility companies may reduce fuel and maintenance costs, automate processes, and more accurately track assets.
There are several factors behind fuel and maintenance costs that mobile technologies can help address. The first is inefficient routing. With customer service as a top priority, utility managers need to ensure all personnel, trucks and equipment are where they should be and on schedule. Mobile technologies such as global positioning system (GPS-) enabled location-based services coupled with real-time traffic information allow dispatchers to identify technicians closest to the service location. Supervisors can also monitor if a vehicle has arrived at its intended location or receive alerts when a truck has traveled outside its defined route.
More companies are starting to incorporate dispatch solutions with their push-to-talk (PTT) deployments. With integrated dispatch technology, supervisors have a map of their entire fleet of drivers on a desktop computer. If a utility vehicle breaks down in a remote area, the dispatch manager can use location-based services to find its location and engage the stranded motorist and a nearby driver in a group PTT conversation to coordinate help. Fleet owners are using integrated dispatch technology to improve productivity and create a safer environment for their drivers.
Bad weather, harsh road conditions and driver behavior also take a toll on vehicle health, and drive fuel and maintenance costs. Today's mobile technologies allow operators to constantly monitor a number of key variables such as vehicle speed, mileage, maintenance records, brake usage and other performance indicators that can help supervisors make cost-saving decisions related to vehicle maintenance.
Utility workers must be able to operate efficiently in a fast-paced industry. In the past, field technicians spent considerable time completing lengthy handwritten reports before returning to the shop to administer their logs with management. Paper-based reporting processes such as these are among the first to be reinvented when companies empower field technicians with mobile devices and service.
Many cable companies have adopted mobile solutions that give technicians the ability to report onsite information electronically from almost anywhere. The technology eliminates the tedious act of completing a written form, as well as the travel time and fuel costs incurred when field technicians have to hand-deliver those reports to the shop. Reducing time-consuming paperwork and eliminating manual processes also allows field workers to focus on their core responsibilities and provide better service to customers.
Utilities are constantly looking for ways to improve productivity and reduce expenses. With information on the location and conditions of assets at the touch of a button, utility companies can change the way they service the industry. At the same time, solution providers continue to push the envelope by delivering increasingly sophisticated mobile solutions that may help owners make more informed choices for managing their assets. As a result, utilities are able to make better business decisions, become more efficient, and provide the best customer service possible.
About the author: Igor Glubochansky is the executive director of Product Management for Advanced Solutions, a business unit of AT&T Mobile and Business Solutions. His responsibilities include managing and bringing to market advanced mobile solutions for AT&T business customers of all sizes. Glubochansky is responsible for field solutions that include AT&T Fleet Management, AT&T Workforce Management, AT&T Enhanced Push-to-Talk, and AT&T Business Messaging solutions.
More Utility Products Current Issue Articles
More Utility Products Archives Issue Articles