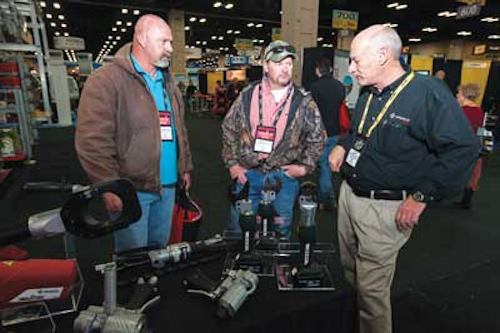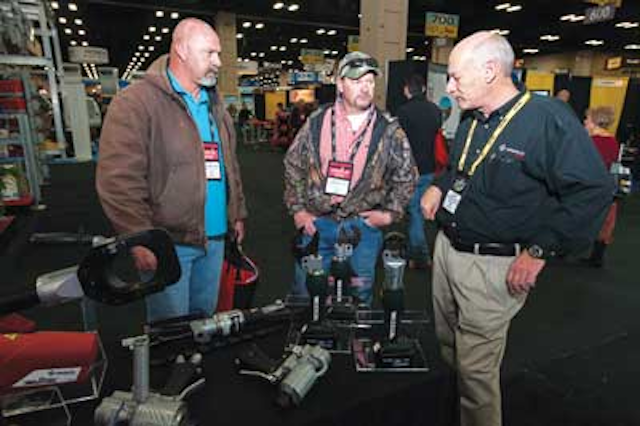 Bringing you the newest products, informative sessions, networking opportunities and more.
The seventh annual Utility Products Expo (UPE) will be held February 3-5, 2015, at the San Diego Convention Center. Sponsored by Utility Products magazine, UPE will bring you the opportunity to increase your product knowledge and network by bringing together the buyers and sellers of power, telecom, CATV and water equipment in one place. UPE will allow you to learn first-hand about the industry's latest products and services.
Co-located with DistribuTECH, UPE will allow attendees to participate in product demonstrations, training sessions, breakfast roundtables and access to the DistribuTECH exhibit hall. Learn what tools and technologies are available to make field crews more efficient and better able to service customers. Find out how companies and utilities know if they have selected the right tools and products for their field workers. Know how to ensure field crews are adjusting and using new products effectively and safely.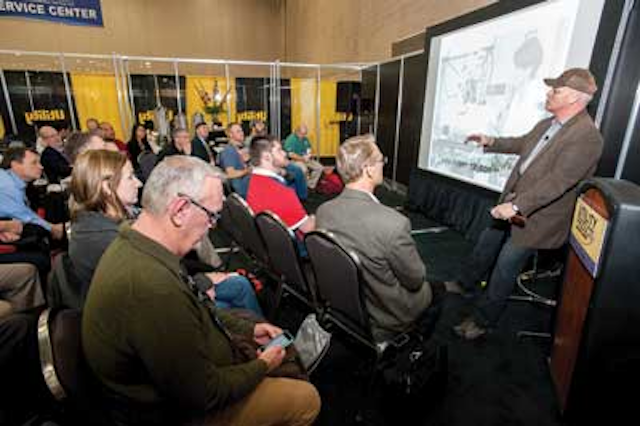 UPE will also offer a chance to play. Attendees are invited to several networking events throughout UPE, including the Opening Reception on Tuesday, Feb. 3, from 5:00 p.m. to 6:00 p.m.; It's 5 O'Clock Somewhere on Wednesday, Feb. 4, from 4:00 p.m. to 5:00 p.m.; the Water Reception on Wednesday, Feb. 4, from 4:00 p.m. to 5:00 p.m., hosted by WaterWorld magazine; and the Networking Party on Wednesday, Feb. 4, from 5:00 p.m. to 6:30 p.m., hosted by PowerGrid International, a DistribuTECH Publication.
The UPE exhibit floor also is ideal for networking and learning about the latest trends and products in the utility industry. There will be demonstrations and exhibitor booths, as well as product demonstrations in the Presentation Theater between conference sessions.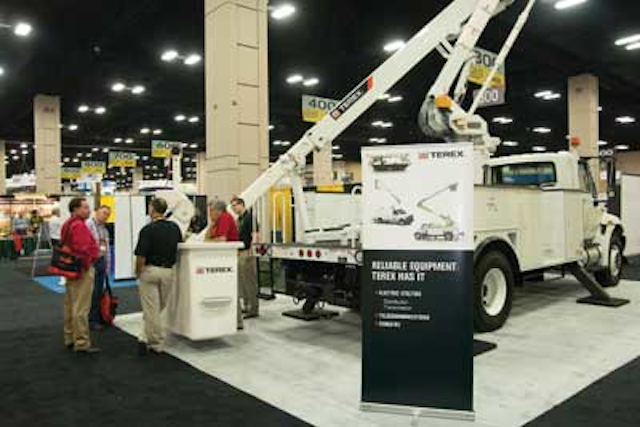 This year's UPE will feature two must-see keynote speakers for the Presentation Theater. Back by popular demand will be be Gary Norland, sharing how his life changed after coming into contact with 12,500 volts. This session will take place Tuesday, Feb. 3, from 2:00 p.m. to 3:00 p.m. And new this year will be James Lake of Woodwalkers, Southeast Lineman Training Center. Lake, who worked diligently to develop military curriculum in accordance with industry standards, will speak on Wednesday, Feb. 4, from 1:30 p.m. to 2:30 p.m., and heads the Southeast Lineman Training Center (SLTC) school's development of current curriculum and new programs.
Also taking place in the Presentation Theater are workshops: Mobile Utility Worker of the Future, Line and Truck Grounding for Today's Lineman, and Equipotential Grounding.
Attendees are also invited to listen to DistribuTECH keynote speakers Dr. Michio Kaku, author of three New York Times best-sellers; Jeffrey Walker Martin, Chief Executive Officer, San Diego Gas & Electric; and Dr. Ernest J. Moniz, U.S. Secretary of Energy. The keynote session will take place Tuesday, Feb. 3, from 9:00 a.m. to 11:00 a.m.
You won't want to miss UPE 2015 at the San Diego Convention Center. Offering incomparable networking, and premier products and services, this year's exposition promises to be the best yet! For show information, please visit http://www.utilityproductsexpo.com. We look forward to seeing you in San Diego.
Click here to view UPE Exhibitors
More Utility Products Current Issue Articles
More Utility Products Archives Issue Articles