The Right Way of Maintenance
When it comes to maintaining your fleet, there isn't a right or a wrong way. There is, however, a best way that is particular to each business.
Jul 1st, 2018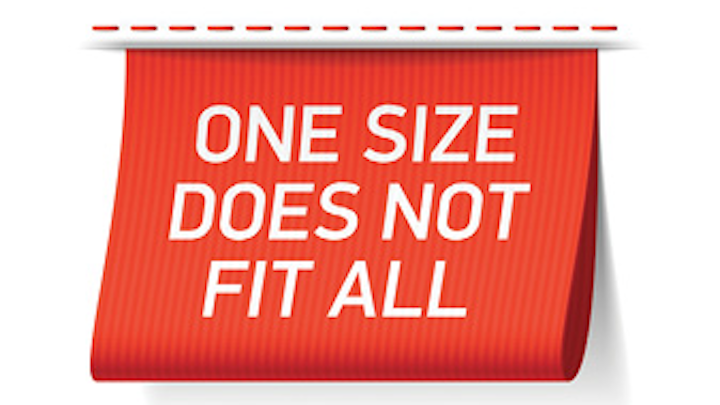 By Bill Dawson
When maintaining your fleet, there isn't a right or a wrong way. There is, however, a best way that is particular to each business. One size does not fit all, because each company has its own unique set of needs that must be taken into consideration. What is clear-cut is that maintenance continues to be one of the single most critical aspects of managing a fleet, which is why considering a third-party provider can make smart business sense.
Options Matter
Often times, people shy away from outsourcing their fleet, thinking they might have less control or that there's only one maintenance offering out there for everyone, regardless of business size and shape. Knowing that not every business or fleet looks the same, Ryder offers preventive and on-demand maintenance options, in addition to a full-service maintenance solution. On Demand Maintenance, for example, offers a flexible arrangement that gives large private fleets and for-hire carriers access to Ryder's nationwide network of maintenance locations, when and where they need service. The company also provides options around the manner in which these services are delivered: a nationwide network of shops, on-site at your location, or they will come to you.
So, we've checked off options, control and flexibility. Why else might outsourcing fleet maintenance be a good idea?
The Ever-changing Landscape, from Technology to Regulation
Vehicle technology continues to change at a rapid pace, trained and qualified technicians are not easy to come by, and safety regulations remain stringent. By outsourcing maintenance to a trusted partner, you can gain access to a large network of service facilities, as well as diesel technicians, who are trained on the latest equipment and technologies. That can make a significant difference in vehicle uptime, and with demanding, ever-changing consumer expectations this day and age, we all know how important on-time deliveries can be. In addition to keeping your vehicles on the road, a trusted partner can also help you better manage costs by ensuring predictable costs at preferred rates so that there are no surprises.
Fleet Leasing in the
Post Tax Reform Era
Maintenance is one of the top selling points for many businesses that elect to lease their fleet, and in this post tax reform era, it's a proposition that business owners and CFOs should look into. With the corporate tax now at a flat rate of 21 percent, many businesses have been left with additional capital, leading key decision makers to reassess essential financial business decisions, such as whether to lease or own their corporate fleet. While having more capital might lead some to conclude that purchasing a fleet is the best choice, the new landscape favorably leans toward leasing.
Companies who lease can take advantage of a full-service maintenance program that eliminates much of the risk associated with ownership. With the lowered tax rate, the timing advantage of accelerated depreciation is diminished, and interest expense will no longer automatically be 100 percent deductible. Additionally, companies may no longer use like-kind exchange programs for vehicles, and therefore, no longer defer taxable gains on the sale of vehicles.
Additional benefits include:
• A third-party provider's procurement power on vehicles and value-added services at competitive rates, which cannot be attained through fleet ownership.
• The assurance of a better final sale price on vehicles at the end of their life cycles.
Businesses can navigate potential costs of fleet ownership through the Total Cost of Ownership tool Ryder developed in partnership with KPMG. The tool provides companies with the ability to determine hidden costs they can avoid and potential savings they can gain through truck leasing.
Making it Easier to Manage Your Fleet
At the end of the day, managing your fleet should never be a drain on your time, money or energy. You should be able to rely on an outsourced provider for fleet uptime while maintaining full visibility into which vehicles need servicing and when. The key is having everything easily accessible in one central place, which is why Ryder developed RyderGyde, a mobile application that allows users to manage all aspects of their fleet, including maintenance, with the tap of a button. The app is customized for drivers, fleet owners and managers, as well as Ryder customers, but can also be leveraged by anyone interested in searching for Ryder locations and/or fuel rates.
Cost Analysis
So, you have your reasons supporting why maintenance might be the "right way" for you and your business. The next step is to compile your maintenance history/costs and compare them to a third-party provider's fleet maintenance solution. I've seen many people be incredibly surprised by all the money they've been spending on their vehicles and the savings they can realize by outsourcing. It's important to also note that if you've performed this cost analysis in the past but it's been some time since, it never hurts to re-evaluate, especially if your vehicles are significantly further along in their life cycle. It's all about ensuring that you're operating the "best way" possible, and how you maintain your fleet can make all the difference.
About the author: Bill Dawson is vice president of Maintenance Operations & Engineering, Ryder.