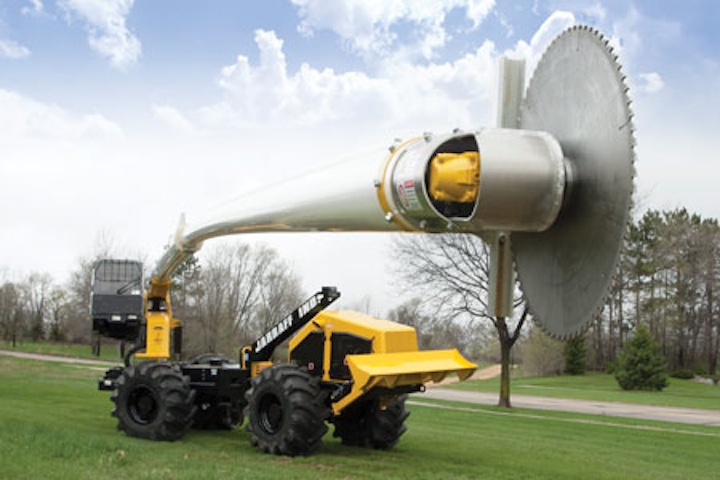 Bed covers
Reimagine what you thought about bed covers. Trying to decide between a retracting cover or a hinged cover? Don't. The DoubleCover allows you to have quick access with its heavy-duty front hinge, but also achieve full bed access with its retracting feature.

Features include aluminum construction with a powder-coat finish, open canister for easy clean out and recessed handles for retracting. Designed to take your truck to the next level in functionality and looks, the DoubleCover is a great solution for today's trucks.
A.R.E.
www.4are.com
Purpose-built CIPP trailer
HammerHead® Trenchless, a Charles Machine Works company, has introduced a new, purpose-built trailer for cured-in-place-pipe (CIPP) applications that gives installers a versatile and efficient workstation. The LT-20PRO features a modular design with all storage, electrical power and air supply needed for a wide range of lateral lining tasks.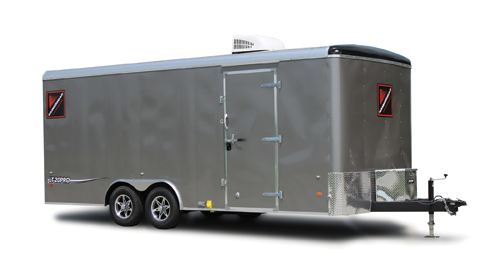 The configuration is customizable, allowing the customer to tailor it to their specific needs and avoid duplication of existing equipment. The 20-foot-long trailer's modular design not only maintains an efficient workspace during installations but keeps all components secure and at-the-ready while traveling from job to job. On more restrictive job sites, all equipment in the LT-20PRO can be unmounted for easy relocation. Each trailer can be outfitted with the desired inversion drum size, curing equipment, reinstatement and drain cleaning tools to meet each customer's individual needs. Standard features include: insulated trailer walls and ceiling, and a roof-mounted air conditioner; 13,000-watt generator with external slide-out; roller bed with wall mount for the wet-out table; 30-gallon, wall-mounted air compressor; external and internal air connections and electrical outlets; and unique new HammerHead liner vacuum system for ease in vacuum-prepping liner.
HammerHead Trenchless
www.hammerheadtrenchless.com
LED module
Superior Signals has added the LED Halo Module to its expanding product line. This LED module offers two unique functions to make your equipment more visible to commuters and other equipment operators. The Halo module has 24 LEDs and features 14 flash patterns.

Six flashing/warning LEDs are located in the center of the module. The remaining 18 LEDs on the outer ring will turn on and remain on. With a voltage range of 12-24 VDC, this LED module has an output of 9 watts. The LEDs are rated to 100,000 working hours. The Halo Module is reverse polarity protected, weatherproof and vibration resistant, with non-volatile memory recall and multi-module synchronization. This 5.2-inch-long module is backed by a five-year warranty and comes with the following certifications: IPX8, SAE J592 (A/R)(DOT), SAE J595 Class I, SAE J2042 (A/R)(DOT), ECE R10, ECE R65, CA Title 13.
Superior Signals Inc.
www.superiorsignals.com