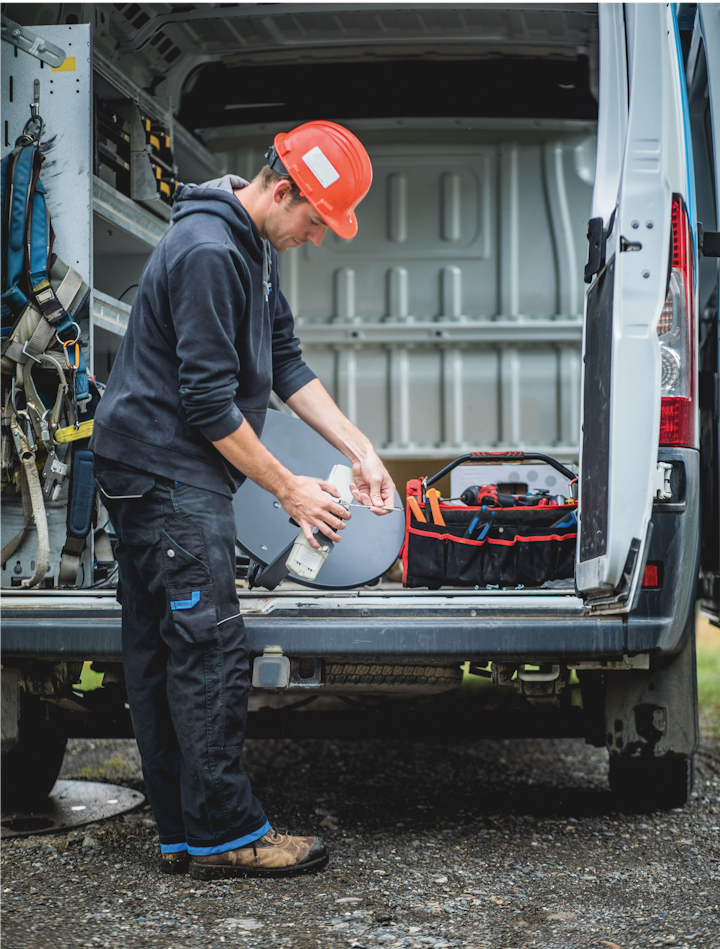 By Gary Tucker
If you manage a small to midsize company operating utility fleets of two to 200 vehicles, you probably think about how much you should invest in infrastructure and tools to keep your organization running well. What should be kept in-house? When does it make sense to outsource?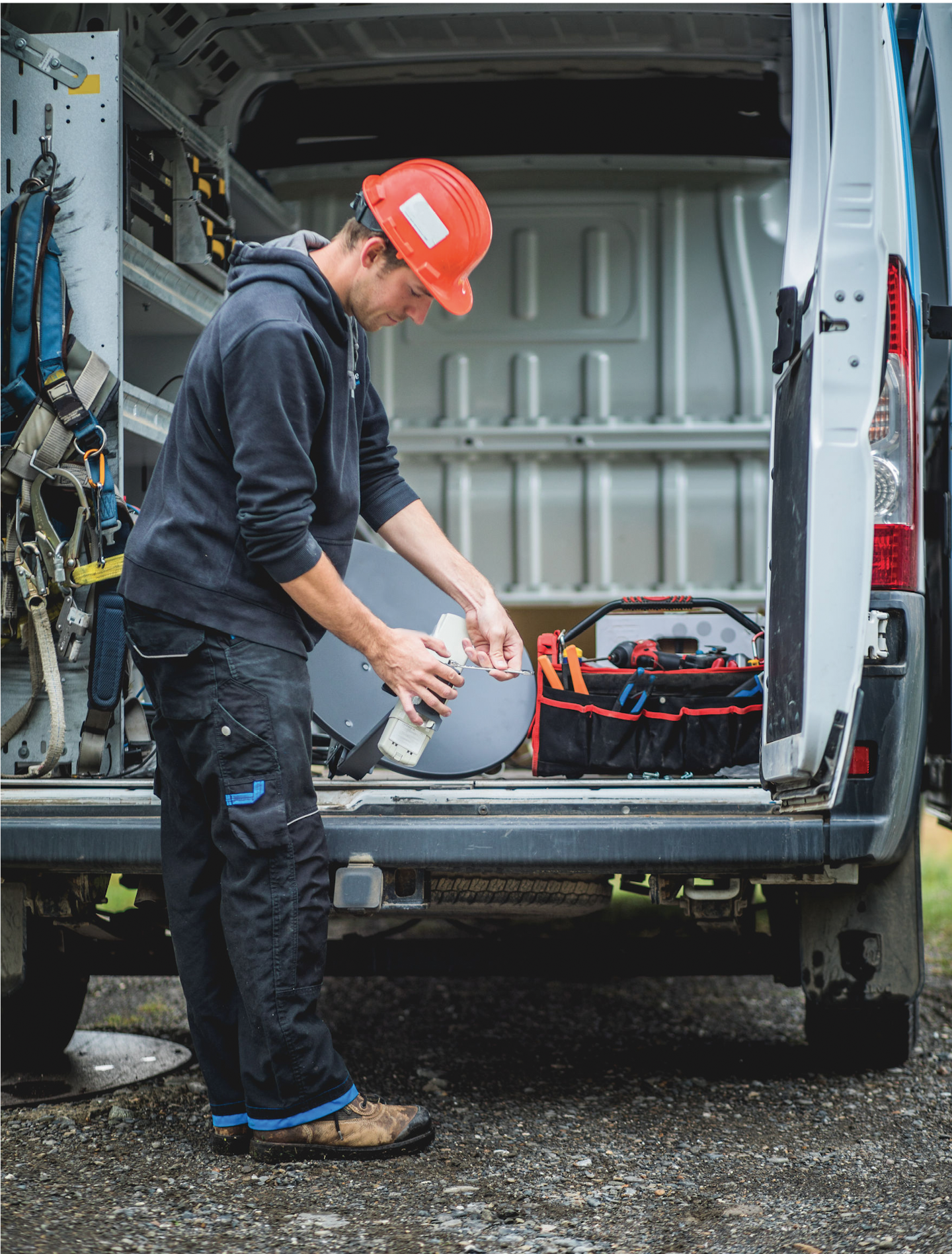 You may have promised yourself that this will be the year you finally get your operation in better working order. If so, it will be worth the effort. In fact, a small investment in third party support to manage a fleet can ultimately save time, money and increase safety and efficiency—and for any business, including electrical, cable and telecom utilities, that means increased productivity, profitability and fewer headaches.
Luke Stanton, the chief operating officer at ProTradeNet LLC, a group that works with small-sized to medium-sized businesses, said: "Outsourcing services can be hard to do especially if, as an owner, you've always handled everything. However, payroll, bookkeeping, human resources and fleet management are typical areas that can add significant points to your net profit if an owner is willing to trust third parties to deliver."
Nadeem Hosseini's experience with Zubie is proof. As a managing partner at ZipCare Transportation based in St. Louis, Hosseini knew his company would be more efficient if he could find a solution that would integrate his separate business units. He discovered Zubie, a connected-car platform and telematics provider, and ordered it for his then fleet of 44 vehicles.
"We needed a fleet management software. It's important to keep mileage on each vehicle," Hosseini said. "The software we were using for fleet management had an integration with Zubie, which would update all the mileages within the fleet management system. Zubie sets up very simply. Just plug it in, name the vehicle that it's in, and assign the driver."
Fast-forward two years and Hosseini says he plans to keep using Zubie for his vehicle maintenance. "There's lots of preventative stuff you can do with Zubie that would cost you so much more if you were to do it manually," Hosseini said.
Following are six steps to increase operation efficiency and effectiveness:
1. Look for opportunities to create time freedom. Stanton challenges owners and managers to consider where their time is best spent. That question may mean a number of things, but typically it is how you invest in your own team to produce results. And that sometimes means outsourcing tasks that administratively can require much time and oversight.
2. Don't pinch pennies. Stanton says the time needed to conduct in-depth price shopping can lead to an enormous amount of wasted time. While saving money is important, consider a balanced approach in the buying process. Time is best spent focused on strengthening the organization.
3. Consider a fleet management solution. When a fleet is operational more than eight hours a day, there's little downtime. That can result in drivers failing to report any unusual warning lights or other red flags. Fleet management software helps you stay ahead of any issues and alerts you to them before the check engine light comes on. It only takes one person checking in on the software once a day to keep a fleet on track with maintenance and on the road.
4. Track your drivers. Hosseini said he started coaching drivers after his fleet management software flagged hard breaking, hard acceleration, hard turns and speeding—all things that can prematurely degrade vehicles.
5. Provide accurate customer service times. Many businesses can't tell their customers exactly when to expect a service call, pick up or drop-off. This can lead to frustration and complaints. With strong tracking technology, simply input the customer address and it shows the closest vehicles and their ETA to that address. This allows you to provide an accurate window for waiting customer and increases customer satisfaction.
"Customers just want to be informed; they start calling when there's more than a five-minute delay, but if you can give them a 15-minute window and stick to that timing, they usually won't complain," Hosseini said.
6. Secure your fleet. Fleet maintenance solutions can help you find missing vehicles. In one case, a ZipCare Transportation car was stolen from a maintenance garage and its tracking mechanism was able to locate it at a gas station where the thief was arrested. That same platform provides a motion monitor for the ignition, which issues an email alert if the vehicle is turned on or moved after hours.
So, you promised yourself this is the year to get your business in better working order. Start with an investment in fleet management. Zubie delivers value for fleet managers, vehicle owners and drivers across the four pillars of vehicle connectivity: vehicle location, vehicle health and diagnostics, driver safety and trip management.
Fleet managers can see vehicle information through a web portal and on-the-go with Android and IOS applications. Zubie installation takes seconds—just plug the Zubie key into the vehicle. Customer data is stored in the Zubie Cloud. UP
About the author: Gary Tucker is a 30-year veteran of the automotive industry and CEO of the telematics platform provider, Zubie. Prior to joining Zubie, he was CEO of the automotive review site, DealerRater, where he guided the company's growth and led a founder transition, resulting in a successful exit for investors as DealerRater was acquired by Cars.com in August of last year.