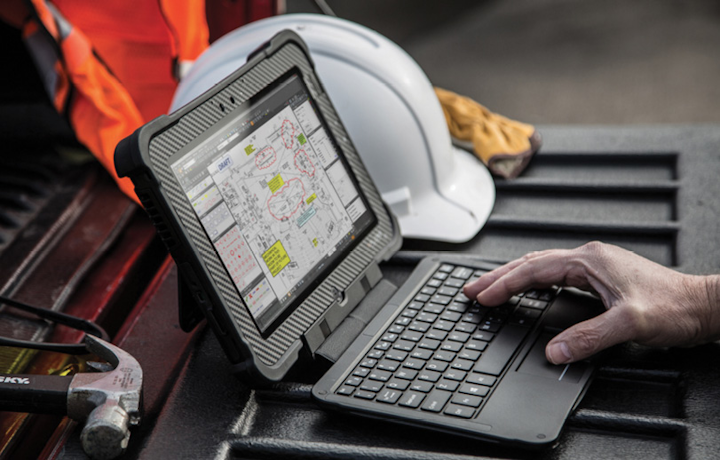 How to Better Capitalize on Workers' Rugged Technology Tools
Utilities should be thinking about the larger application potential for mobile computers, now and in the future.
Utility workers' extreme dependency on data now mandates widespread mobile technology investments. However, the evolving mobile workforce is forcing every organization to rethink how they apply mobile technologies to nearly every business process. For example, it is no longer sufficient to simply hand a field technician a tablet or pocket-sized mobile device loaded with digital forms. Completing a work order is often more complex than following a checklist, and thoroughly documenting technician actions requires more than a few handwritten notes. These are just a few examples of why it is time to expand beyond basic workflow mobilization, especially for organizations that are now fully paperless.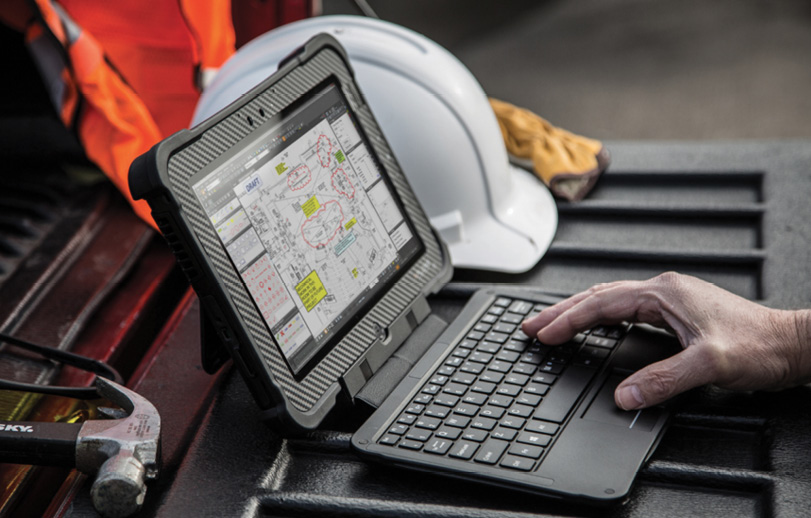 Today's Digital Transformation is About Much More than Digitalization of Paper Processes on Mobile Devices.
Being able to facilitate automated, two-way data transfers between front-line crews and back-office systems is more critical than ever given the time-sensitive nature of many utility operations. Arming field technicians with a rugged mobile computer that directly connects to plant equipment or remote pipeline infrastructure does more than expedite knowledge transfers. It expedites the entire installation, diagnostic, maintenance or repair action. For example, Norris Public Power linemen started completing tasks at least 75 percent faster after being given a rugged tablet that interfaces with operational equipment. And Peoples Natural Gas has been able to accelerate actions required to manage gas leaks now that technicians are better plugged into their field and back-office systems through rugged mobile computers. Peoples can also track and record progress for 15,000+ inspections each year in real time, which mitigates issues in the first place.
The continuous improvement of existing business processes is just one reason why field service organizations should commit to a much broader integration of rugged mobile technologies with both legacy and future operational technologies. A number of case studies clearly prove that enterprise-ready mobile technology is the baseline investment required for the majority of digital transformation projects. Many field service organizations are no longer just vetting the possible value proposition of augmented reality (AR), Internet of Things (IoT), artificial intelligence (AI), and workflow automation applications. They are now making significant investments in proving the business case and, in some cases, scaling these digital technologies across multiple business processes. As a result, more thought must be given to the scalability and interoperability of currently-deployed mobile computing technologies. Can your existing devices interface with new data-generating sensors or IoT devices? Do they have the speed, power and overall capacity to become the "command and control" device for drones or AR applications?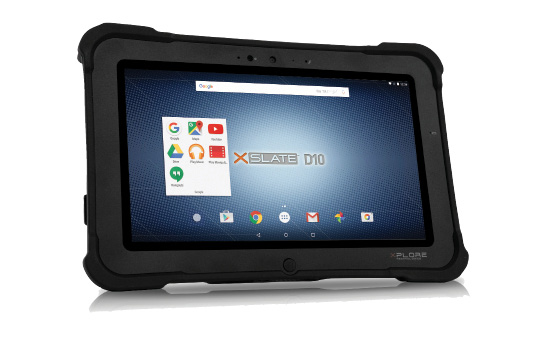 If you have rugged tablets or 2-in-1s in the field, the answer is probably yes—and your workforce will greatly benefit from both your mobile and digital technology investments. However, consumer-grade and off-the-shelf business-grade computers are quickly becoming incompatible with front-line operational demands in these instances—even if their OS is compatible with some back-office systems. Critical I/O ports are being stripped from consumer tablets and laptops to increase the aesthetic appeal, lower-performance processors are being used to cut costs for customers, and consumer-device manufacturers are not making the investment to fully ruggedize their devices to utilities' standards. If you look at the subsequent cost and efficiency scale, it is easy to see these claimed "benefits" are not advantageous for field workers who rely just as much on their mobile computer as they do their screwdriver to complete a job. The last thing you want is for a technician to revert to visual inspection methods and manual data inputs when trying to prevent an asset failure or remedy an outage because they do not have the right mobile computing tool.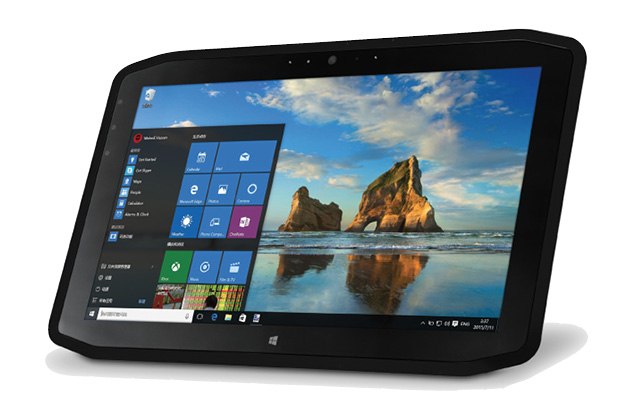 Translation: Rugged Mobile Technology is a Necessary Tool for Mobile Workers. Find Ways to Better Use it.
While it will always be easy to prove the business case for true rugged devices, it may take a little more effort to determine which rugged computer form factors and feature sets are necessary to elevate mobility ROI to the next level as new digital technologies and operational systems come online. It will also require collective feedback from technicians, IT and customers.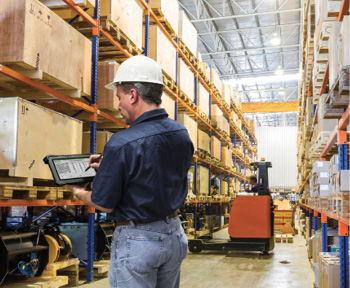 IT can help you figure out the technical integration and performance capabilities of various mobility tools as you transition to more advanced digital environments. They will also be able to confirm the flexibility and scalability of any mobile device from a software, imaging, connectivity and security perspective. However, they are not in the field using the features they are configuring.
That is why it is essential to solicit feedback from both technicians and customers regarding your company's mobile technology utilization. You need to know if the device's battery dies quickly, the CPU is slow, or if it is difficult to input data on the screen in bright daylight. A mobile computer that fails to meet technology performance expectations causes more than frustration. It hinders worker productivity and, if prolonged, can hurt morale, customer satisfaction and even your bottom line. If a technician is unable to resolve an issue due to a computer issue, you will likely have to compensate the customer for the inconvenience. Insufficient mobile tools also prevent users from being able to fully leverage your workflow automation software, access the data being generated by your sensors or IoT devices, or relay information to AR applications.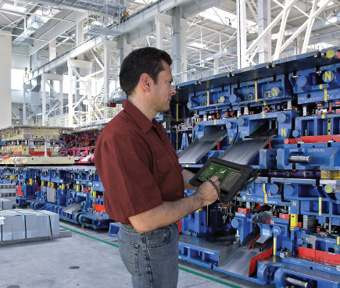 On the flip side, if optimized properly, currently-deployed mobile computers can become an effective revenue-generating and cost-savings tool. For example, after talking to technicians, you may realize they are under-utilizing the device's built-in productivity features, such as the barcode reader, camera, Glove/Wet touch screen or voice data capture capabilities. By making a few small tweaks, or unlocking previously unused computer features, you can give field technicians and supervisors the precise tools they need to close a new sale or upsell customers. Or, you may find additional security features or wireless communication technologies that can be used to minimize device and worker downtime.
In other words, utilities do not need to deploy new devices every time they want to implement new software or operational technologies. They just need to explore the ways existing devices can be scaled to support new business systems. After all, many rugged tablets have been well-primed to interface with AR, AI, drone and IoT technologies—and even those rolled out a couple of years ago. Rugged mobile computers are built to last for years, and they're known for their ability to adapt to their environment—both physically and technologically speaking.
Not Sure if Your Utility is Ready to Move to Mobility 2.0 Applications?
Find a third-party mobility expert to help maximize existing technology tools within your planned mobility 2.0 environment—or identify better-suited mobile devices that fit within your current budget, resource and workflow parameters. And remember, no matter what anyone may tell you, there is no such thing as a "one-size-fits-all' mobility solution. Giving every single worker in every division the same mobile computing device is probably not appropriate either. There are a number of different rugged form factors—tablets, handhelds and even 2-in-1s—that will each prove to be the "right size" for your various workers and enterprise applications, in their own way. UP
About the author: John Graff serves as the vice president of marketing at Xplore. He is responsible for the ideation and oversight of strategic, integrated communications and product marketing initiatives that drive increased brand awareness and adoption of Xplore rugged tablets.