Information Mobilizes in the Smart Metering Era
Historically, utilities have been slow to adopt enterprise-level field technician software. There are many reasons for this, but it is largely because the available applications did not fully meet utility needs.
Oct 1st, 2012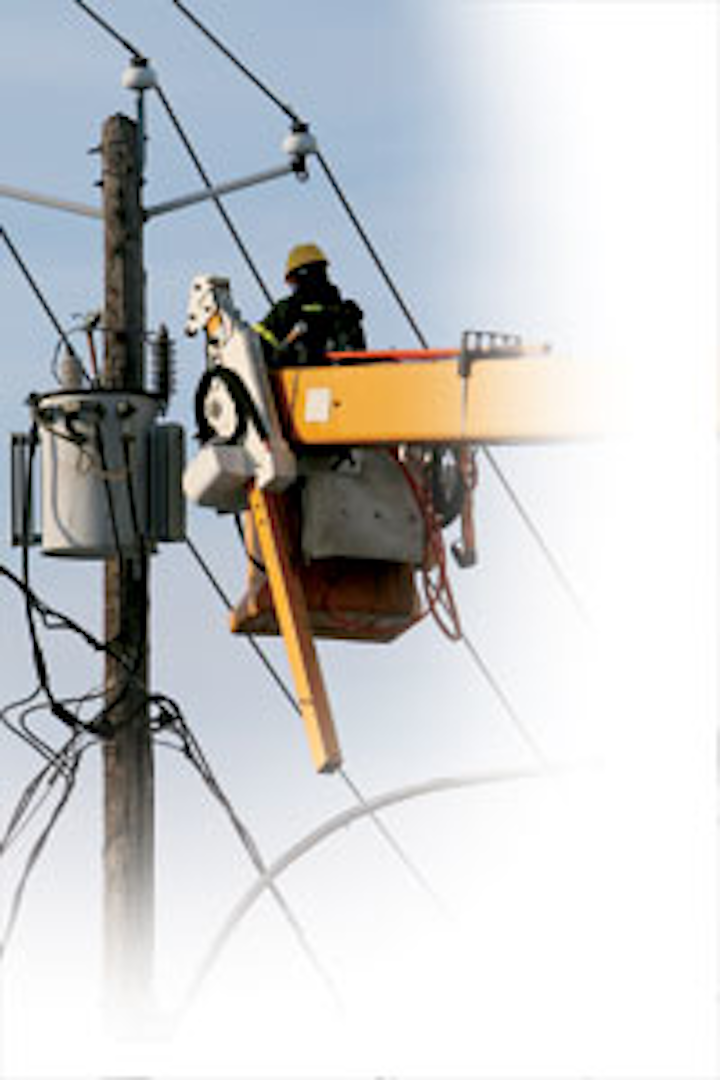 By Linda Jackman
Historically, utilities have been slow to adopt enterprise-level field technician software. There are many reasons for this, but it is largely because the available applications did not fully meet utility needs. The complexity of utility fieldwork-a combination of maintenance, replacement, installation, scheduled appointments and emergencies-has exceeded most software applications' capacity.
The need for productivity-increasing software is particularly acute as utilities press forward in the smart metering era. Without it, utilities might be unable to use their own workforce to replace analog with digital smart meters. They may be required, instead, to outsource to a contractor with all the attendant issues involved-workers unfamiliar with the territory, questions of accountability and lack of immediate control over work quality.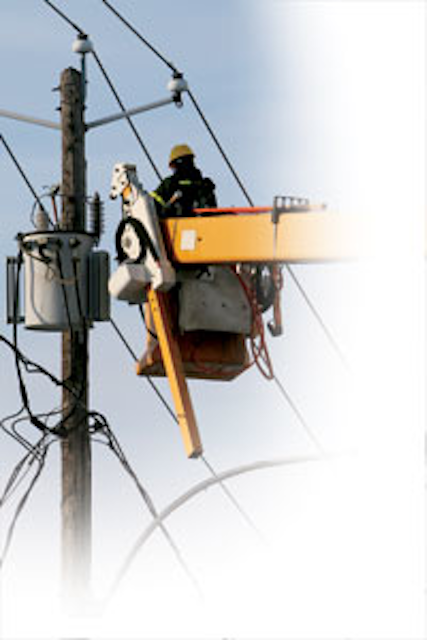 Choices and Opportunity
Today, however, there is an alternative-utilities can begin by implementing a full mobile workforce management (MWM) solution.
It is true and understandable that many utilities approach the idea of a new MWM solution with uncertainty. Recent history suggests-certainly during the period when many utilities undertook automatic meter reading (AMR) deployments-that field work managers evaluating MWM software found most solutions had been designed around field work tasks simpler than those found in a utility. Software that handled routing for delivery trucks, for example, a routine task for a utility field crew, could not address the complexity of utility fieldwork.
The best of today's MWM applications make it feasible for utilities to incorporate smart meter deployments into the assignments of their existing workforce. They greatly increase field productivity-and, therefore, the ability of technicians to handle additional tasks-ultimately improving efficiency and ensuring prompt returns on investment.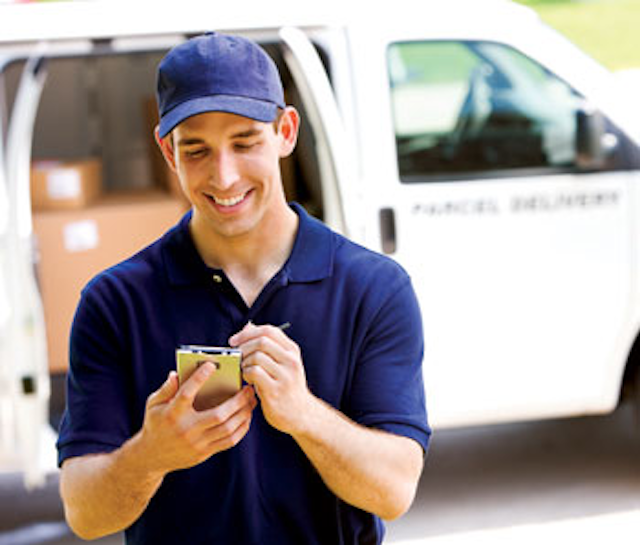 Increased Efficiency and Accuracy
MWM applications increase utilities' efficiency through a variety of new tools and techniques, including:
• Unified Communications-Enable utilities to equip field technicians with devices that can access multiple high-speed wireless networks. Utilities can communicate the day's schedule to all technicians, no matter their location or device-including laptops, tablets, handheld computers, smart phones and cell phones. This eliminates the need for field technicians to gather at a central location to receive information. They can also pick up stock at "depots" such as warehouses and lock boxes, eliminating the bottleneck at the parts counter. And, every technician can submit reports from any field location, so there is no need to return to a central point at the end of the day. Unified communications can easily free up two hours per technician per day.
• The Computational Grid-Permits utilities to handle the entire service territory-all crews and tasks-as a single unit. It enables MWM applications to accept any volume of data, divide it dynamically across multiple servers, as well as divide complex problems-such as utility fieldwork planning and scheduling-across those same servers. It then optimizes each field assignment by taking account of all the information across all the servers. In addition, computational grids, which are highly reliable, schedule forward in time, months in advance.
• Intra-Day Scheduling-Enables utilities to re-optimize resources in real time when changes occur. It reroutes crews using current road conditions and utility priorities-such as travel time and fuel consumption. If crews finish early or need to address an emergency, there is no waiting for batch runs or dispatcher availability. Consequently, utilities can assign crews to smart meter installation tasks on an as-available basis.
MWM tools also increase utilities' accuracy through:
• Knowledge Tools-Reduce the time needed for technicians to correctly complete tasks. These tools capture the experience of the most knowledgeable technicians and turn that experience into task guides and checklists readily accessible through standard Web-based interfaces. Drag-and-drop capabilities put all data a click away. As a result, technicians can answer many of their own questions, identify the right option for addressing a task, determine the best order for multiple steps in a task, and verify task completion. Technicians no longer need to wait for an experienced crew chief or supervisor to approve the work they have completed and authorize a move to the next task.
• Tools for Remote Supervisors-Interface with technicians' knowledge tools and reports to compare technician decisions with a standard set of task-completion rules and alternatives. Supervisors can readily identify situations that do not appear to meet specifications. These same tools can identify technicians who appear to be taking longer than expected to complete specific types of tasks, alerting a remote supervisor to the need to place a call to see what the problem is, and to provide support. In addition, remote supervision significantly reduces travel time and enables supervisors to handle many more crews.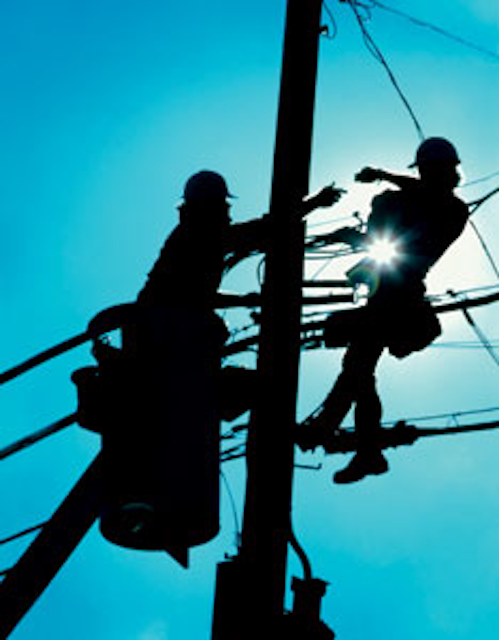 Choosing the Best Path Forward
While a utility has the ability to assign smart meter installation to its existing workforce, it is not mandatory. There are many positive factors, however, worth considering in completing these roll-outs in-house.
Some reasons why utilities might want to concurrently deploy MWM with smart meters, in a do-it-yourself manner, include:
• Improved Efficiency: MWM can greatly increase field technician efficiency. Increased efficiency ultimately results in less need for overtime. By adding meter deployment to existing crews' task lists, utilities can bridge the gap from old to new workforce requirements. It alleviates the immediate pressure to slash overtime or, far worse, lay off highly trained and dedicated technicians.
• Optimized Schedules: Smart meter deployment can be a useful fill in task when other jobs take less time than expected.
• Reduced Training: Utilities do not need to pay to train two workforces. A utility's existing workforce eventually will need to learn to install, test, repair and replace the new smart meters. Performing the initial deployment accelerates that process.
• Increased Reliability: Scheduling appointments for hard-to-access meters is easier and more reliable using an existing workforce. MWM works directly with utilities' customer information systems to schedule appointments, keep customers up-to-date with any delays, and follow up on completed meter change-outs. Uilities that attempt to use a third party for these customer interactions usually find the process is cumbersome, prone to error and can ultimately lead to customer dissatisfaction.
Outsourcing installation, of course, remains an option. Utilities not required to meet pressing near-term installation deadlines, however, may find that using their own workforces to implement the smart meter switch better prepares field technicians to maintain and fix those meters going forward while also demonstrating the utility's ongoing commitment to enhancing technician skills.
Conclusion
Although smart meter deployment is one of the most complex and daunting undertakings a utility can pursue, there are options to ease that burden. By automating scheduling, dispatch and vehicle location tasks, MWM does that. It replaces inefficient manual processes with a transparent integrated system that reduces operational costs while increasing customer satisfaction. As a result, prudent utilities worldwide should increasingly factor MWM into short-term and long-term smart meter deployment initiatives.
---
About the author: Linda Jackman is group vice president for Oracle Utilities.