Asset Management is Not a Full-time Job
Integrated asset management solutions prove key to efficiency.
Oct 1st, 2012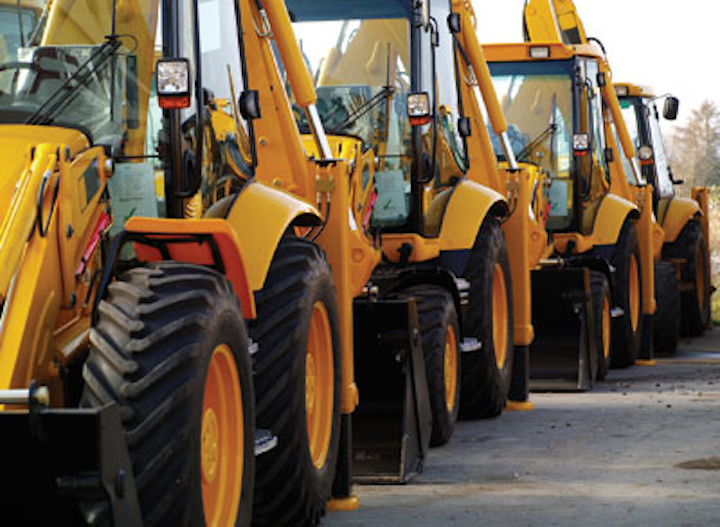 Integrated asset management solutions prove key to efficiency.
By Jim Wenninger
How does your organization manage its equipment, attachments and tools? For many companies, it's a full-time job. In some cases, it may even be two or three full-time jobs.
Managing technology assets should never require dedicated administrative staff because software solutions allow all organization members to view and update equipment-related information in real time-whether they are in the field or in the office. These solutions aren't offered for convenience-they are part of a trend to maximize efficiency in the competitive business environment.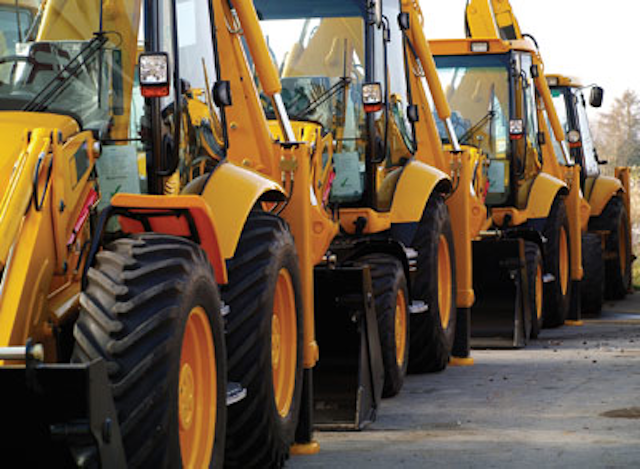 Tracking Assets
Over the past decade, the need for asset management solutions has increased. Labor has become more expensive, so contractors are using more equipment. As a result, contractors have more equipment than they did 10 years ago-and more assets to keep track of. In addition, the economy demands that contractors streamline all of their processes, including asset management, to become more efficient. Those who don't adapt are the ones most likely to struggle.
For some companies, managing assets means assigning an administrative staff team to update white boards containing hand-written notes for each piece of equipment in a contractor's fleet. For others, asset management means creating multiple Excel spreadsheets with information. Too often, each spreadsheet showcases someone's customized color-coding system, which no one else in the organization seems to understand.
Other products have been developed to help contractors keep track of their tools. Some systems assign bar codes to each tool in a contractor's inventory. When the bar code is scanned, the user is provided with basic information and notes about that particular tool-mostly for the purpose of keeping maintenance schedules.
The current trend, however, calls for fully integrated asset management solutions with capabilities beyond that of any white board, spreadsheet or tool tracker. It isn't easy to explain the full potential of these systems without giving a live demo, but there are new developments that contactors should know. And, these features could be the difference in getting a job or losing out to the competition.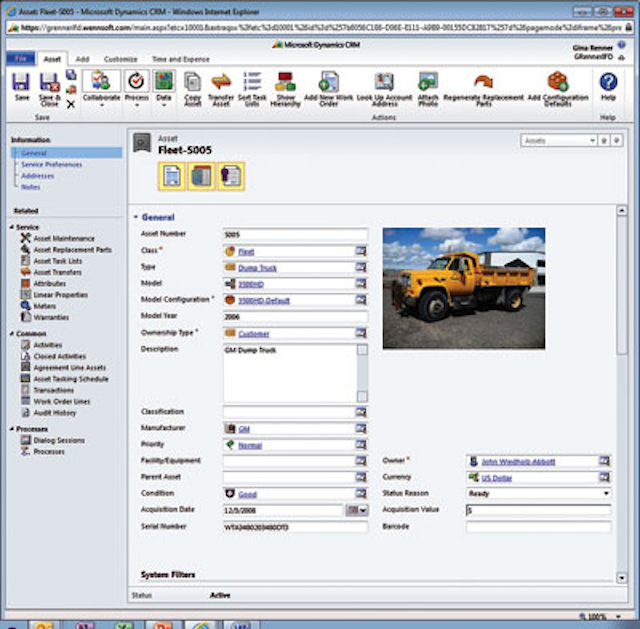 Time Saver
One of the most obvious benefits of an asset management system is time savings. As mentioned earlier, white boards, Excel spreadsheets and other standalone solutions often require a dedicated administrative staff to keep information current. If a change is made to a piece of field equipment, someone in the office has to update their notes. A change often requires office personnel to update multiple databases, and, throughout the course of a year, many hours are wasted on redundant data entry. What is the cost if the asset is lost or misplaced? Time wasted tracking it down or buying new is expensive.
In an efficient asset management system, there is no administrative staff assigned to update equipment records. Instead, all employees have access to one database that contains information about the entire fleet. If a worker moves a backhoe from one jobsite to another, the system can be updated from a wireless device. If someone from the shop completes a truck oil change, a record can also be made of that. All of the information is real-time, so everyone can see the latest updates when they are made.
New software also has made it easier to enter new equipment into the database. If a contractor purchases multiple machines of the same model, for example, the specifications will automatically populate for multiple entries, helping further reduce redundant work. Features such as this reduce the needed keystrokes to enter information and maintain the database.
Another trend in asset management is to record the features and capabilities of fleet equipment and use the information to make smarter dispatching decisions. A backhoe record, for example, will indicate the machine's digging depth, its available attachments and other similar information. When needing a piece of equipment, workers now can perform quick searches to identify a machine that most closely matches their job specs.
As a piece of equipment is moved from inventory to the jobsite, a worker can log where it is going, the expected return date and the job specifications, among other things. This information is helpful for others who might require similar equipment on a different jobsite. A worker might need to dig a 12-foot deep trench, for example, but the only backhoe available has an 18-foot digging depth. The worker, therefore, borrows the 18-foot backhoe and flags the unit as oversized equipment in the database. Several weeks later, another worker needs to dig an 18-foot trench, but, at this time, the largest backhoe in inventory has a 12-foot digging depth. Instead of renting an 18-foot backhoe, the worker can identify the oversized machine on the first job and ask the co-worker to exchange equipment.
The ability to match proper equipment with a jobsite increases a contractor's equipment utilization; it helps reduce the rust factor-or the time a machine spends in the equipment yard-to achieve maximum return on investment. It also saves money by preventing unnecessary equipment rentals. Workers too often rent a machine when they can borrow one from another jobsite or wait a few days for the equipment to become available.
Some contractors are extending the capabilities of asset management software with compatible global positioning system (GPS) devices. They are installing the devices on the most valuable and mobile equipment in the fleet to monitor real-time GPS machine coordinates, and the asset location can be viewed on a Bing or Google map. This feature isn't widely used among contractors, but it is expected to gain momentum and eventually become commonplace.
Making More Money
The next trend is the addition of asset costing functionality to asset management solutions to help contractors make more money from their equipment. The software weighs multiple factors such as depreciation, insurance, repairs, rust time and more to determine the exact equipment costs to incorporate the correct rates in a bid. In addition, it can help contractors analyze the profitability of various machines in their fleet. A contractor might find one machine sits in the yard for 10 months out of the year. In this scenario, it can be determined if it is more cost effective to sell the machine or rent the equipment. In another scenario, a machine might be so old that it makes less money in a year than it costs to repair.
Some contractors have taken the equipment utilization concept to another level by letting non-competing contractors rent their unused equipment. Software solutions can help with this process, from tracking the rentals to creating invoices. They provide everything needed to create a new profit center.
Keys to Success
To provide all of these benefits, an asset management solution can't be an island in a large organization. It must be integrated with a company's business management software rather than a standalone solution. This provides employees with one platform, rather than multiple databases, for finding and updating all business data.
Flexibility is another key. An asset management solution should be able to grow with a company-no matter how large it becomes. The software should be built to work on a platform a company can't outgrow, such as Microsoft's xRM Framework, which is designed to support from dozens to thousands of users. In addition, built-in multi-currency and multilingual capabilities allow companies to go global if they already aren't.
To accommodate any company's information technology (IT) strategy, some asset management systems are available on premise or in the cloud. Some companies choose a combination of both, initially using the cloud to ensure the solution works, and then moving it in-house to their own servers. This option allows flexibility-rather than locking companies into a certain business model for years.
In the past several years, the industry has seen asset management, along with job costing, work order management and other business functions, become more tied to sales. This trend originated as the economy slipped into recession, and it is evident by asset management software solutions that are built on a customer relationship management (CRM) platform, fostering a more sales-driven business model.
The industry will continue to evolve, and asset management will become more integral to a company's success. Many contractors are hesitant making a significant investment in software, but the investment usually is paid off within a year-in some cases, within a few months. That's a quick return on investment, especially considering how important an asset management solution can be to the future success of your business.
---
About the author: Jim Wenninger is the CEO of WennSoft. For more information, please visit www.wennsoft.com.