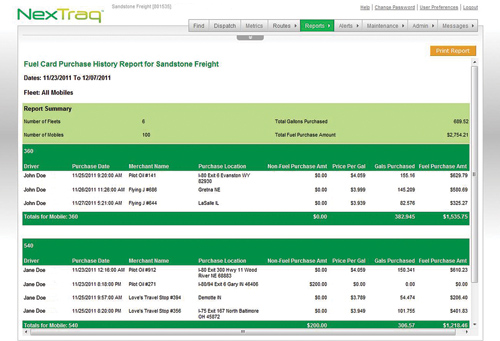 By Ashley Jones
Efficiency, reliability and profitability are pillars that successful businesses are built on. All businesses, however, including electrical companies' operating fleets, are susceptible to fatal flaws: inaccurate billing, erroneous reporting, and opportunity for equipment and fleet theft.
To remain competitive without sacrificing profitability, electrical service companies must provide exceptional customer service while minimizing overhead costs to increase the bottom line. Without implementing global positioning system (GPS) fleet tracking, companies are likely to miss the mark and, as a result, pay a high price. GPS fleet technology, with an easy-to-implement platform, effectively monitors fleet, asset, and driver performance and safety.
Whether your business has three vehicles or 300, this technology plays a role in maximizing revenue, increasing operational efficiencies and achieving return on investment (ROI).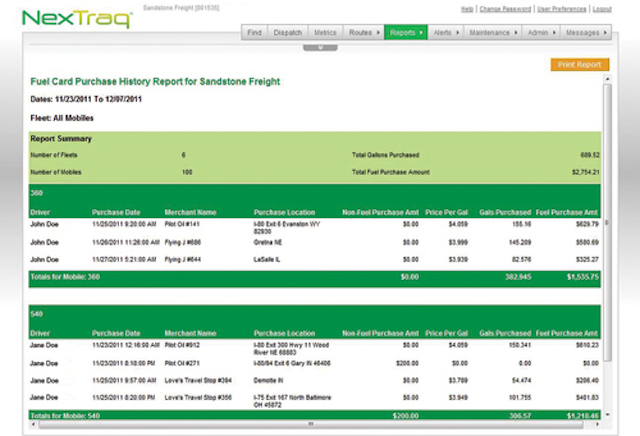 Cost Prevention
A study conducted by the U.S. Environmental Protection Agency found that trucks left idling for long time periods waste some 960 million gallons of diesel fuel each year. Real-time data collection allows monitoring of variable costs, such as idling, associated with trucking. Many companies now track their fleets so they can report on key metrics-including idling time, fuel consumption, driving speeds, vehicle location and employee hours.
This data allows businesses to make decisions regarding driver performance, customer service and efficient routing. Efficiency and a business' bottom line, ultimately, are improved by reducing overhead costs such as fuel, maintenance, labor and insurance.
Driver, Fleet and Asset Safety
In addition to the reasons previously stated, electrical service companies are implementing fleet tracking to ensure the safety of their drivers, fleet and assets. Enhanced functionality such as turn-by-turn directions eliminate the driver's chance of getting lost. Should an emergency occur while on the route, drivers have a direct communication line to reach the office or a dispatcher. With recent legislation banning cell phone use in commercial vehicles, this capability is even more critical to driver safety. Using advanced technology will allow overseeing driver start and stop times to monitor after-hours or unauthorized use.
Promoting driver responsibility through speed alerts can prevent unsafe driving habits and prevent false citations. Whether viewing a fleet as a whole or zeroing in on a particular driver, both options are possible with this platform. Route schedules can be sent directly to an in-vehicle device, allowing drivers to reduce fuel usage and optimize time spent on the road. With electrical service companies having to do more with less, these functionalities allow for a large increase in fleet efficiency. One electrical company using fleet tracking recently saw a 35 percent increase in fleet productivity after implementing a GPS fleet tracking platform offered by NexTraq.
Intuitive, Analytical and Actionable Reporting
Is your fleet as productive as it could be? By using an intuitive report such as Start/Stop as a virtual timecard, payroll hours can easily be validated. An Idle Report allows businesses to reduce fuel expenses and excessive emissions. These performance-based reports are powerful tools for uncovering inefficiencies, recognizing areas of improvement and optimizing fleets.
Automating certain processes such as billing and payroll allow companies to focus on their core competency and achieve business growth. Fleet location transparency also allows good customer service because all vehicles can be accurately accounted for, and, with Fleet Dispatch, time spent with customers can be precisely tracked. With the ability to reduce operational costs, companies have an opportunity to pass savings on to their customers. Operational excellence is no longer a possibility, but a reality.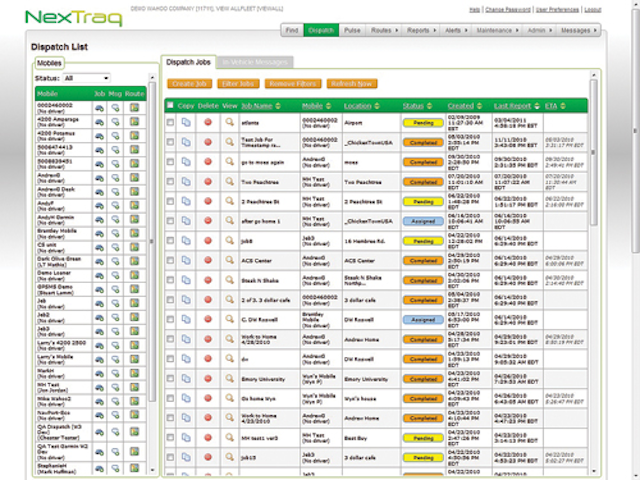 Transparency for Improved Operations
Many businesses see overall improvement in general business operations, not just fleet operations. If a customer service representative receives a call from a client in need, they can view and release the closest vehicle in their fleet to a situation in real-time. The ability to re-route or quickly assign a vehicle increases efficiencies and enhances customer service. Having business systems integrated with one another allows transparencies between departments that before might have had limited visibility. Now, drivers, clerks, customer service and management can view operations in a holistic way.
How do you compete with electrical service companies that operate as franchises with more resources and time? What is your competitive advantage when they are offering money-back guarantees if work completed was not to customer satisfaction? With a GPS fleet tracking solution, dispatching functionality ensures electricians arrive on time or promptly respond to an emergency call.
Holistic Solution
NexTraq, one of the fleet tracking companies, offers a cloud-based fleet management platform to incorporate data logging and communication along with satellite positioning to a back office application. This allows companies to use a mobile network with online connectivity, regardless of location, at a reasonable cost. Electricial service companies can almost immediately reap the rewards of using mobile computing technology. The result is optimized transport, driver and mobile workforce management applications that link vehicles and information technology (IT) systems. Wherever you are, you can track and monitor fleet activity.
Fleet dispatch application integrated with Garmin navigation devices allows for easy turn-by-turn directions, increasing driver productivity. With more than 20 reports and 17 real-time alerts, measuring your fleet operations and finding areas of improvement becomes simple and automated. In addition, fleet metrics provide an easy-to-understand dashboard interface of key metrics. If you are out of the office, that's not a problem. The data can be accessed from your smartphone with fleet mobile.
---
About the author: Ashley Jones is marketing director at NexTraq. NexTraq's applications-fleet dispatch, fleet metrics and fleet mobile-deliver real-time data needed to optimize fleet operations.
---
After implementing a GSP fleet tracking technology such as those offered by NexTraq, electrical service customers' experience:
Decrease in:
• Overtime costs
• Fuel costs
• Stolen assets,
• Carbon footprint, and
• Speeding violations
Increase in:
• Service revenue,
• Operational excellence,
• Customer and satisfaction,
• Business communication, and
• Employee safety and productivity.
More Utility Products Current Issue Articles
More Utility Products Archives Issue Articles