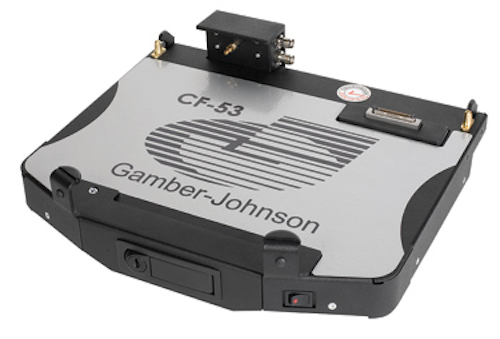 Docking Station for Panasonic Toughbook 53
Gamber-Johnson, an International Organization for Standardization (ISO) 9001:2008 certified manufacturer of rugged docking stations and vehicle mounting, announces a docking station designed for the Panasonic Toughbook 53.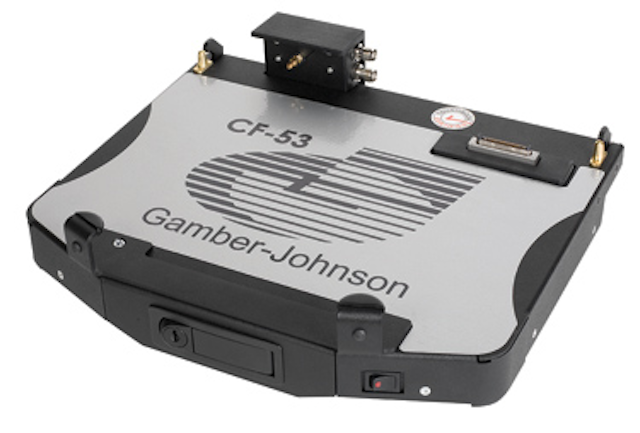 The new CF53 docking station is designed to maximize the space available inside the vehicle by using a small docking station footprint. Using rugged aluminum, the docking station weighs 6.5 lbs. without a power supply and 7.5 lbs. with an internal power supply.
Using the same docking mechanism as the company's CF19 docking stations, simply insert the computer and push the latch closed to dock. The latch has a built-in keyed lock for theft deterrence.
On the front of the dock, a light emitting diode (LED) power switch has been incorporated to allow the user to hot dock the computer without powering down the computer.
The CF53 docking station has two power supply options:
• External Lind Auto Adapter (Item No. 13786), sold separately; and
• Factory installed internal 120W Lind power supply.
Gamber-Johnson
CIRCLE 100 ON READER SERVICE CARD
---
T7Q Fully Rugged Tablet Personal Computer
The GammaTech T7Q fully rugged tablet personal computer (PC) meets the demands of mobile professionals in the utilities industry. This small and lightweight tablet has a 7-inch thin-film transistor (TFT) liquid crystal display (LCD) with resistive touch screen panel and light emitting diode (LED) backlighting, an m-SATA solid-state drive (SSD) drive and Intel Atom Processor, as well as an integrated 5.0 megapixel camera at the back of the unit.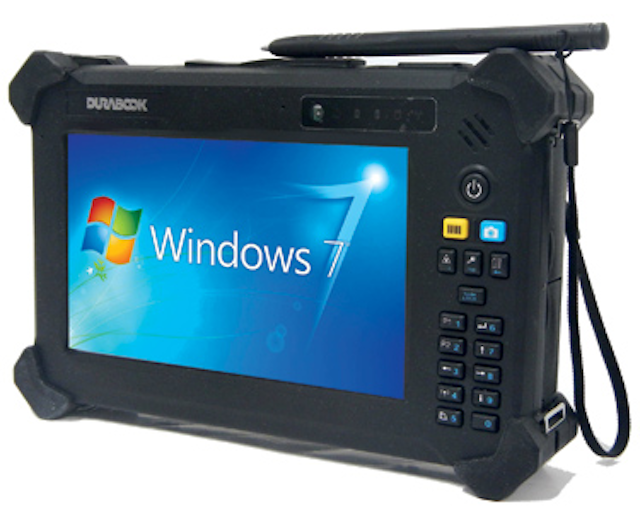 For use in harsh, outdoor environments, the T7Q is built to Military Standard 810G for drop, shock, spill, salt, fog and freeze/thaw resistance, and meets IP-6X for dust protection. Weighing 3 lbs. and with a hot-swappable twin battery pack that provides up to 10 hours of on-the-road power, the T7Q provides a good solution for mobile utility workers. With options including a sunlight-readable screen, digitizer, bar-code scanner, radio frequency identification (RFID) reader, global positioning system (GPS) receiver, and input/output (I/O) ports such as universal serial bus (USB), RS-232 and RJ-45, the portable GammaTech T7Q tablet can be used in any environment.
GammaTech
CIRCLE 102 ON READER SERVICE CARD
---
Driver Performance Mobile App for Fleet Drivers
GreenRoad, a driver performance and safety management company, has announced the GreenRoad Central mobile app for drivers-cited to be the fleet industry's first mobile app designed and optimized to give drivers anytime, anywhere access to key performance data. The app runs on Apple iOS devices (iPhone, iPad, iPod Touch) and Android mobile and tablet devices. It is available now to download from app stores.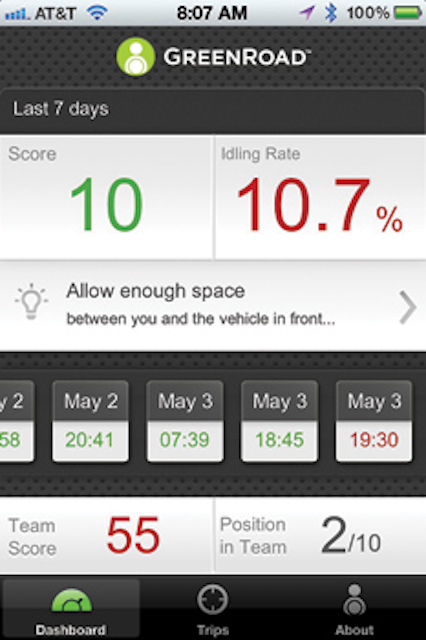 GreenRoad puts the power of driver performance data into a mobile app expressly for fleet drivers, giving them convenient access and helping improve driving performance. Now, wherever they are, drivers can access their safety score, idling rate, team rank and trip details from the past seven days-all delivered in native smartphone applications. These insights enable drivers to self-correct and improve their driving, saving money through better fuel efficiency, crash reduction and eco-friendly driving.
GreenRoad
CIRCLE 103 ON READER SERVICE CARD
---
Flexible 365-day Reporting Broadens Insights to Improve Fleet Management
Networkfleet, a wireless fleet management company, has announced flexible 365-day reporting that provides expanded insights for improving vehicle, driver and fleet management. With access to a full year's worth of vehicle and fleet performance data, fleets can more easily identify patterns and pinpoint improvements that will increase efficiency and help reduce costs.
The new 365-day reporting capability provides a more comprehensive view of what is happening in the fleet by capturing and incorporating long-term data. All of Networkfleet's more than 20 reports are available for 365-day reporting, including speed reports, fuel usage and miles per gallon, fleet utilization, activity reports, idle time and global positioning system (GPS) fleet tracking. Fleet managers can gain new insights by reviewing long-term fuel usage or speed trends, running end-of-the-year reports and comparing months or years. The reports can be generated in real time or can be scheduled to run automatically.
Networkfleet
CIRCLE 101 ON READER SERVICE CARD