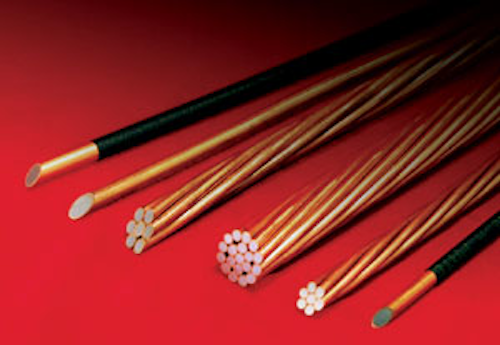 Copper-alternative Grounding Wire for Telecommunications Industry
The ongoing volatility of copper pricing has created a major concern for the telecommunications industry where telecom operators traditionally use copper ground wire for network grounding and bonding. Rising copper prices negatively impact operating costs and make it attractive to thieves. To battle these issues, CommScope Inc. has developed a copper-alternative grounding wire designed to deter copper theft and lower maintenance costs for telecoms and data applications.
The GroundSmart Copper Clad Steel solution is for use in subsurface grounding grids as well as inside and outside plant bonding applications. As copper theft continues to grow and raw copper material costs increase, the use of Copper Clad Steel alternatives have gained acceptance in more applications.
GroundSmart Copper Clad Steel is designed to disperse fault currents and lightning strikes at a lower total cost of ownership compared to pure copper. It is an electrical conductor with copper metallurgically bonded to a solid steel core. This solution also makes it less susceptible to theft by increasing the resistance to cutting and drastically decreasing the scrap value.
CommScope Inc.
CIRCLE 110 ON READER SERVICE CARD
---
New LED Golight Couples High Intensity with Longevity and Durability
Golight Inc. is proud to add light emitting diode (LED) illumination to its line of articulating spotlights. The new LED Golight couples high intensity with longevity and durability, while also reducing power consumption. The LED can be purchased on new Golight and Radioray units or as a retrofit.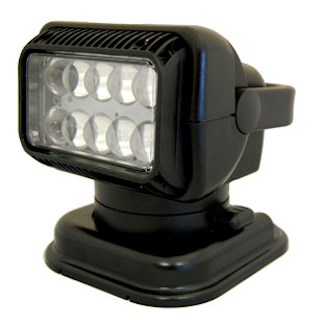 By utilizing P-Vex lens technology, the new LED unit has a peak beam intensity of 200,000 candela. In addition, the hotspot-the most intense portion of the beam-is distributed over three times the area of a comparable halogen model.
Thermal management is handled by a finned thermo-convective cast aluminum heat sink matched with an airflow-conducive bezel. These two design features promote natural heat dissipation, allowing the LEDs to function at a safe and stable operating temperature. This attention to thermal management ensures maximum LED output over their 50,000-hour useful life.
Golight Inc.
CIRCLE 112 ON READER SERVICE CARD
---
Retractable Tool Tether Offers Full Range of Motion
Gear Keeper's new RT3-5601 retractable tether, for tools up to 2 pounds, is valuable when working in close quarters or climbing. Available in high-visibility orange, the retractable tether's low profile keeps tools close to the body when stored-while allowing complete accessibility in all directions when in use. The tether's patented side-release clip improves productivity while maintaining drop safety by providing a method for easily exchanging one tool for another.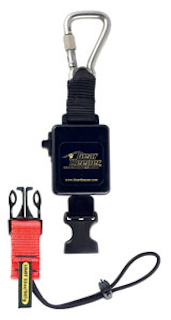 Like other retractables in the Gear Keeper line, the RT3-5601 is engineered so the tool, application and recoil/retraction force are in balance. When the RT3-5601 retractable tether is extended for use, only minimal force is necessary-thereby avoiding worker fatigue, or in the reverse, causing a kick when the tool is automatically retracted.
The RT3-5601 tether extends up to 42 inches and, to reduce arm strain, the tether features a ratcheted thumb-controlled device to lock the cable at any extension length. In addition, the dual-axis rotation clamp-on clip easily attaches to a tool belt or fall protection harness.
Gear Keeper
CIRCLE 111 ON READER SERVICE CARD
---
Enhanced i-Series Point and Shoot Infrared Cameras
FLIR Systems' three new i-Series point-and-shoot infrared cameras-i3, i5 and i7-feature higher resolutions and wider field-of-view choices, helping you find problems faster and more accurately.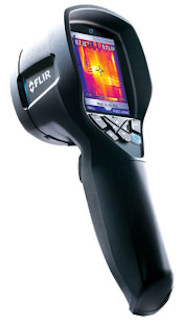 New performance options include the upgraded i7 with 36 percent more thermal imaging resolution than before. At 19,600 pixels, the i7 exceeds RESNET resolution standards. FLIR has kept pricing for all three i-Series cameras the same as its original, affordable models.
All i-Series cameras capture thousands of calibrated temperature measurements in every image to produce a complete thermal picture that immediately shows where hot spots and other heat-related problems are-so you can find them faster, diagnose them more accurately and work more efficiently.
All i-Series cameras are tough enough to withstand a 2-meter drop and stow alongside other tools. And, each one is backed by FLIR's 2/5/10 warranty that provides two years of coverage on all camera components, five-year battery coverage, and 10-year warranty protection for the infrared detector.
FLIR Systems
CIRCLE 113 ON READER SERVICE CARD
---
Full Line of Skid-mounted Compressors
Jenny Products Inc. introduces four skid-mounted air compressor models, which are offered with single-stage and two-stage pumps. All models are powered by Honda GX-series engines and come with 30-gallon, American Society of Mechanical Engineers- (ASME-) certified air tanks.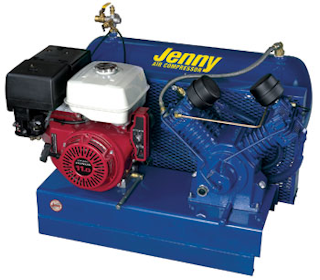 The product line includes two single-stage compressors, which provide 16.4 to 21.3 cfm at 100 psi, or 16 to 20.9 cfm at 125 psi. The two other two-stage models provide 21 to 41 cfm at 100 psi, or 17.6 to 34.7 cfm at 175 psi.
For long-lasting performance, all models are built with heavy-duty, cast-iron compressor pumps. They also contain large flywheels and directional air shrouds for enhanced pump cooling. In addition, Jenny Products' professional-duty Ultimate Blue synthetic pump oil protects their pistons, crankshafts, bearings, rings and cylinders through a splash lubrication system.
Additional items have been built into the compressors to prevent damage from harsh jobsite conditions-including protectively mounted fittings and heavy-duty, totally enclosed belt guards.
Jenny Products Inc.
CIRCLE 114 ON READER SERVICE CARD
---
Conqueror Protective Eyewear Now Underwriters Laboratories Certified
Conqueror Safety Eyewear-one of Gateway Safety's newest products-has recently been certified by Underwriters Laboratories (UL) to meet the American National Standards Institute (ANSI) Z87.1+ high impact standard. This independent, third-party certification by UL is the extra step Gateway Safety takes to ensure quality and differentiate its products from competing alternatives.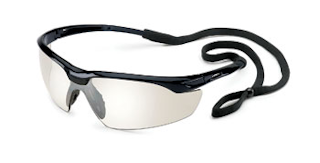 Organizations such as UL regularly test Gateway Safety products, including Conqueror safety eyewear, to meet ANSI Z87 standards. They also have the authority to inspect any UL-listed Gateway Safety product or production facility without advance notice to ensure ongoing compliance with the ANSI Z87.1+ standard.
Because of customer demand, an additional lens color has also been added to the Conqueror line: Blue Mirror, with a black frame. Comfort features include light weight, a soft rubber nosepiece and ergonomic, contoured temple tips that prevent pinching. Each pair also comes with an adjustable-length retainer to keep Conqueror close for easy retrieval.
Gateway Safety
CIRCLE 115 ON READER SERVICE CARD
---
Partnership Provides Commercial Truck Caps to Fleet Customers
Leggett & Platt Commercial Vehicle Products (CVP), a manufacturer of commercial vehicle storage solutions and provider of fleet integration solutions, has announced a partnership with SNUGTOP-a manufacturer of commercial grade truck caps and tonneau covers. Leggett & Platt CVP will provide SNUGTOP's commercial product line at its Ford, GM and Chrysler original equipment manufacturer (OEM) ship-thru facilities. The partnership will allow pickup fleet customers to continue to take advantage of CVP ship-thru installation efficiencies combined with the product advantages of the new SnugProXL.
SNUGTOP's SnugProXL commercial topper features lightweight, reinforced fiberglass construction; aerodynamic styling; and large, flush-mounted doors to achieve optimum fuel economy while providing easy access to a large inventory of tools, equipment and supplies. Masterack, a Leggett & Platt CVP company, has released a full line of heavy-duty storage equipment for the SnugProXL, which includes toolboxes, full-length shelving, ladder racks and trade accessories.
Leggett & Platt CVP further reinforced its commitment to innovation at the Work Truck Show with displays featuring a dedicated compressed natural gas (CNG) cargo van; lightweight aluminum and composite van interiors; the TabCruzer, a mobile mounting solution for the iPad and iPad2; and a fuel-efficient, low-profile fiber optic splicing trailer.
Leggett & Platt Commercial Vehicle Products (CVP)
CIRCLE 116 ON READER SERVICE CARD
---
Advanced Hybrid Propulsion System Reduces Fuel Consumption up to 50 Percent
Odyne Systems LLC, a manufacturer of hybrid systems for medium-duty and heavy-duty work trucks, offers the Hybrid Power plug-in system designed to interface with a wide variety of truck mounted equipment-lowering fuel consumption by up to 50 percent, reducing emissions and providing quieter operation at the work site. Odyne's plug-in hybrid truck system increases fuel efficiency and power while driving by using a rugged Remy electric motor in parallel with the existing drivetrain to provide launch assist and regenerative braking. At the job site, the Odyne hybrid plug-in battery system, featuring Johnson Controls' lithium-ion battery packs, powers typical work site applications with the engine off for a much longer time than other commercially available large truck hybrid systems.
Odyne Systems LLC
CIRCLE 117 ON READER SERVICE CARD
---
Daimler Trucks' 1,000th natural gas truck
In 2011 Daimler Trucks North America, parent company of Freightliner Trucks, turned over the key to its 1,000th natural gas truck. Natural gas technology offers many economic and environmental benefits without sacrificing performance. Switching to natural gas can also lead to significant fuel cost savings. As the cost of diesel continues to rise, lower cost natural gas prices remain relatively stable, making natural gas an economical choice to meet your vocational needs.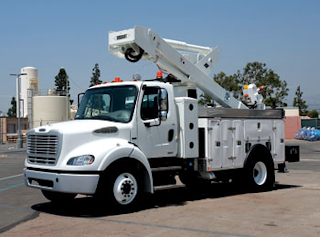 Freightliner's natural gas vehicles, including the M2 112 and 114SD, are powered by the Cummins Westport ISL G 8.9 liter engine, the only factory-built, dedicated natural gas engine in the commercial vehicle market. These factory-installed, warranty-covered compressed natural gas (CNG) tanks come in 60 diesel gallon equivalent (DGE) and 75 DGE configurations.
Daimler Trucks North America, Freightliner Trucks
CIRCLE 118 ON READER SERVICE CARD
---
RT10 Tablet Computer Line Expanded with Military-grade Version
GammaTech Computer Corp., a manufacturer and supplier of notebook and tablet computers, has added another model to its RT10 line of fully rugged computers designed and built to stand up to the daily grind found in industrial applications. The new, five-pound RT10C features a touch-screen, 10.2-inch wide display and Windows 7 compatibility. But, what sets it apart from the competition is its compressed, military-grade durable design.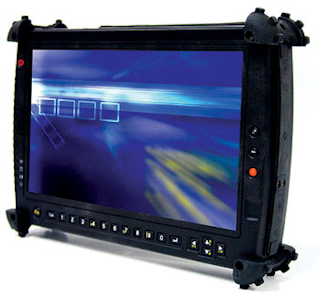 The GammaTech RT10C features an Intel Core i7-620UE mobile processor with integrated high-definition (HD) graphics, providing high-quality visuals and smooth high-definition video playback, and runs on Windows embedded standard 2009, Windows 7 or Windows 7 Pro embedded operating systems. It supports both Wi-Fi and Bluetooth technologies. Other features include an ac power connector, two Universal Serial Bus (USB) 2.0 ports, an Ethernet port, Personal Computer Memory Card International Association (PCMCIA) slot, two mini card slots, CompactFlash slot and Video Graphics Array (VGA) port. An optional vehicle or office docking station includes four USB 2.0 ports, an Ethernet port, Serial port, and VGA port.
GammaTech Computer Corp.
CIRCLE 120 ON READER SERVICE CARD
---
Anti-theft Copper Cable Retainer
Pelco Products' cable retainer provides a solution to prevent copper cable theft in street light poles. Retrofittable, it works on any foundation-eliminating the necessity of providing a new foundation or anchor. In addition, it installs in just a few minutes. The cables are easily locked in place, clamping force exceeds 3,500 pounds, and the conductor guide prevents access from hand holes to locking pads.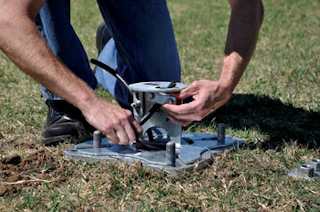 Among other features:
• Cable retainer is fabricated from heavy-duty, galvanized steel and stainless steel hardware for superior strength and longevity.
• Cable retainers are available in a variety of sizes that can be used with most poles; it secures cables 3/16 to 1/2 inch in diameter.
• Cable retainer is affordable and more economical than having to purchase new cable.
Pelco Products Inc.
CIRCLE 119 ON READER SERVICE CARD
---
Strap Wrench Line Expanded with Six New Models
Lowell Corp. has added six new models to its lines of cast iron Simplex and Warnock strap wrenches, tools that make it possible to turn any shape without scratching, denting or crushing in industrial, construction, water and high line utility work.
Additions to the Simplex standard duty line are the S-1224, the S-1230 and the S-1848. The Warnock additions are the W-1224, the W-1230 and the W-1848. Specs are the same for both lines: handle lengths range from 12 to 18 inches; strap lengths range from 24 to 48 inches; and capacities range from 4 to 10 inches. Custom strap lengths are available for both models.
Industrial and construction uses include loosening and tightening oddly-shaped and frozen fittings, machine and vehicle oil filters, small handwheels, polyvinyl chloride (PVC) pipe, knurled fasteners and knobs, and turned shafts.
Both Simplex and Warnock wrenches have a baked-on epoxy finish that is harder and solvent-resistant, and, as a result, more durable than conventional finishes. Both wrenches are guaranteed against defects in material and workmanship for a period of one year from date of delivery.
Lowell Corp.
CIRCLE 121 ON READER SERVICE CARD
---
LanTEK II Cable Certifiers Offer All-inclusive Solution
IDEAL Industries Inc., a data communications technology company, has announced its newest line of local area network (LAN) cable certifiers-the LanTEK II. This new line of three certifiers provides performance certification of LAN cabling to Telecommunications Industry Association (TIA), International Organization for Standardization (ISO) and International Electrotechnical Commission (IEC) performance standards, reportedly making it the most comprehensive line of cable certifiers in the industry.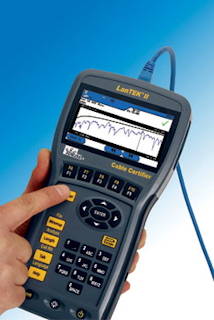 With three models to meet copper certification requirements from 350 to 500 to 1,000 MHz, and full fiber optic certification of multi-mode and single-mode fiber optic cabling, the new line of LanTEK II certifiers is cited to offer an all-inclusive solution for installation, maintenance and certification of LAN cabling.
IDEAL LanTEK II certifiers deliver high performance, diagnostics and speed. Complete Category 6/ISO Class E tests are performed in only 14 seconds, including the saving of full graphical data. Test results are displayed on an ultra-bright, high-resolution liquid-crystal display (LCD) that facilitates faster analysis and easier navigation of the graphical user interface.
IDEAL Industries Inc.
CIRCLE 122 ON READER SERVICE CARD
---
Cable, Pipe and Magnetic Locators Multi-Purpose Combo Kit
Schonstedt Instrument's Multi-Purpose Combo (MPC) kit includes everything you need to find it all underground. The MPC Kit includes: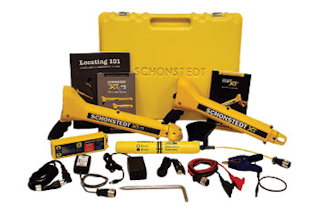 • GA-92XTd magnetic locator;
• XTpc pipe and cable locator;
• Inductive antenna;
• Transmitter;
• Holster clip;
• Ground stake;
• Power supply and charger for XTpc (ac/dc;
• Conductive clips assembly;
• Small, heavy-duty conductive clip;
• Locating 101 manual;
• Instruction manual for XTpc and GA-92XTd; and
• Rugged carrying hard case with custom foam insert.
Available in three models:
• MPC-800: Includes an XTpc-82 pipe and cable locator, and a GA-92XTd magnetic locator;
• MPC-300: Includes an XTpc-33 pipe and cable locator, and a GA-92XTd magnetic locator; and
• MPC-500: Includes an XT-512 camera and sonde locator, and a GA-92XTd magnetic locator.
Schonstedt Instrument Co.
CIRCLE 123 ON READER SERVICE CARD
---
FTX100 LGP Mulching Tractor for Right of Way Clearing
Fecon introduces the new FTX100 LGP mulching tractor for right of way clearing, site prep and other forestry applications. Equipped with a 99-hp Kubota V3800 engine, this tractor provides cutting power and traction capabilities for all job conditions. Although similar to the original FTX100, this machine has a heavier undercarriage. The FTX100 LGP offers both 16-inch and 20-inch track shoe options in single or triple grouser. These options allow the contractor to outfit the machine for rough terrain or soft ground conditions where a light footprint or reduced ground disturbance is important.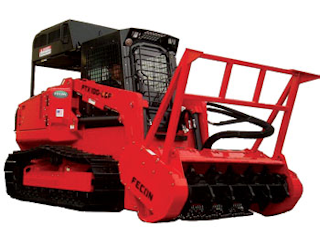 The FTX100 LGP's 20-inch-wide track option provides 4.4 psi ground pressure. Added features on this purpose-built tractor are ground clearance, tractive effort and durability. With the standard quick attach mounting system, the FTX100 LGP can be equipped to utilize several forestry and construction attachments. Compact size and a weight of 14,950 pounds allow for easy transport with mid-sized trucks.
Fecon
CIRCLE 124 ON READER SERVICE CARD
---
Rubber Blankets-a Critical Safety Component
Hastings, a manufacturer of hotline tools and equipment, designs high-voltage products with safety in mind. The rubber blanket is a critical component of lineman safety, protecting workers from accidental exposure to energized power lines, conductors and hardware. Users can install rubber blankets to cover a wide range of potentially hazardous equipment-including pins, insulators, pole line hardware and underground residential distribution (URD) equipment.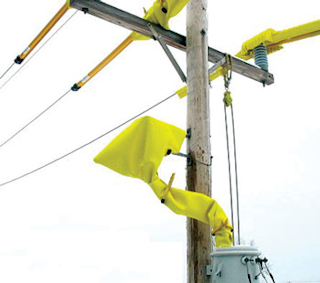 Blankets come standard in the highly visible Hastings Yellow for easy detection of contamination, carbon tracking and other hazards. Hastings offers a natural and synthetic version of the blanket. A variety of accessories for storage, quick access and ease of use also are available.
Hastings
CIRCLE 125 ON READER SERVICE CARD
More Utility Products Current Issue Articles
More Utility Products Archives Issue Articles