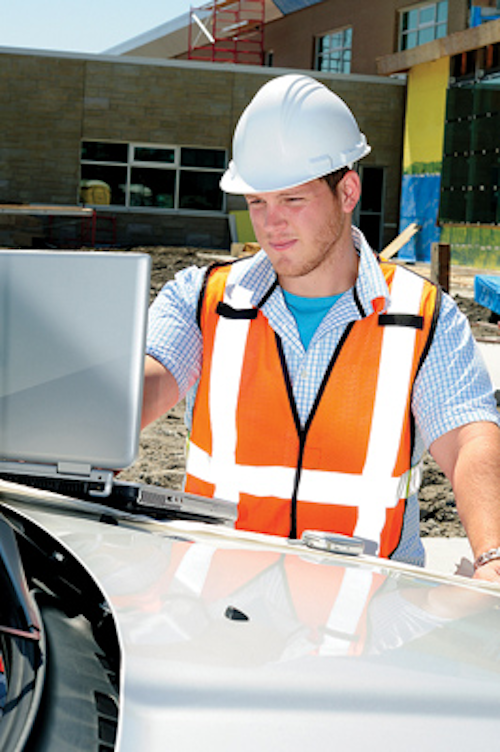 By Scott Dutton
Utility companies are trying to make the most from their mobile workforces by removing the inefficiencies that hinder service quality and customer satisfaction. Today there is a range of innovative, easy-to-use tools that can be used by mobile workers day in and day out. On the front end, the proliferation of smart phones has made a drastic difference in encouraging employees to leverage technology instead of the call center or dispatch center to get the job done. Behind the scenes, customer engagement solutions pull account data history and best practice documents out of the back office and into the field where it can be more useful. By equipping the mobile workforce with tools to better manage customer needs in the field in real-time, utility companies can maximize productivity and drive bottom line results.
The overall interest and adoption of technology in the field is driven by a desire to improve quality, customer satisfaction and productivity. Putting best practices knowledge and customer data into the hands of the mobile worker nearly eliminates the inefficiencies of internal communication that has plagued utility companies for decades. Resources that usually have been spent on staffing the call or dispatch center to answer questions from mobile workers can be redirected toward empowering them with the relevant job information and account details before they go to the field.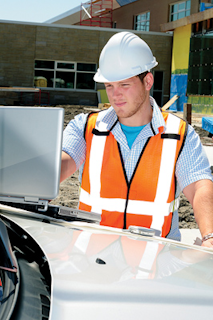 A good example of this is appointment notification automation. In many cases, utility companies operate call centers staffed by employees whose responsibility is to contact each individual field technician and provide them with the location and purpose of their next appointment. The cost of this approach is high. Call center agents have to initiate such calls, which is expensive, but additional costs are incurred if technicians are sent to scheduled appointments and the customer doesn't show up. Agents must then manually handle rescheduling and reroute the technician. Appointment notification solutions eliminate this type of resource drain on the call center. With such tools, utility companies can reach out to subscribers in a proactive, customer-friendly manner that improves efficiencies, significantly reduces costs associated with unnecessary truck rolls, and allows employees in the call center to be reassigned to higher value functions.
This is closely tied to the focus on customer satisfaction. Customers as a whole are no longer content with a "window" of availability when it comes to service calls. They want to know with as much certainty as possible when a company representative will arrive. Automated notifications enable day-of appointment and estimated time of arrival (ETA) calls to go a long way in providing customers with an exact time when the field technician will arrive at their home. Dynamic routing and monitoring capabilities help maximize each mobile worker's schedule and ensures he or she can get to the customer on time, as expected.
Quality is also a driver for the adoption of technology in the field. Fix it right the first time is becoming a mantra that many live by. To make it a reality, access to customer information and company best practice materials is critical. Mobile workers will need to know if this was a problem in the past, and, if so, how the previous technician addressed the issue. In addition, technicians need data from disparate back end systems that relay specific customer account and equipment details. By delivering those details via mobile devices, field service technicians can be more self-sufficient and begin troubleshooting problems more quickly.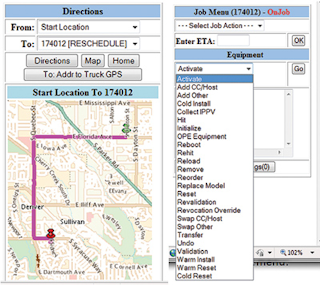 One of the best strategies to address these emerging drivers is a vehicle area network. A vehicle area network essentially transforms the mobile worker's company van or truck into a WiFi hub for all communications. Before the van and technician are sent into the field, the vehicle can be equipped with the necessary tools to help the individual get to the job sooner and address a range of issues.
Tools can include testing meters and smart phones as well as automated voice alert systems to update customers about their appointment status, and global positioning systems (GPS) that can provide audible turn-by-turn directions. The vehicle area network can also include stream videos of common trouble spots and provide training tutorials. This on-demand knowledge transfer can help the mobile worker quickly walk through complex wiring diagrams and other visual aids to rectify problems without returning to headquarters.
Through these new tools and technologies, field technicians are empowered to solve problems on the spot-increasing customer satisfaction and productivity. In turn, overall efficiencies are created-translating into more customers served and direct bottom line impact. By equipping mobile workers with the tools they need to be more productive and more efficient, utility companies can address their three industry major drivers from the ground up.
---
About the author: Scott Dutton has been involved in integrating mobile technologies for more than 20 years for a multitude of industries and applications-from field service, surveys and inspections to direct sales. Dutton is currently the director of product management for CSG International's Workforce Express and Direct Sales Express product suites.
More Utility Products Current Issue Articles
More Utility Products Archives Issue Articles