Expediting Federal Emergency Management Agency Reimbursement with Global Positioning System Documentation
Automated data capture helps Alabama utility collect $110,517 for tornado cleanup.
Mar 1st, 2012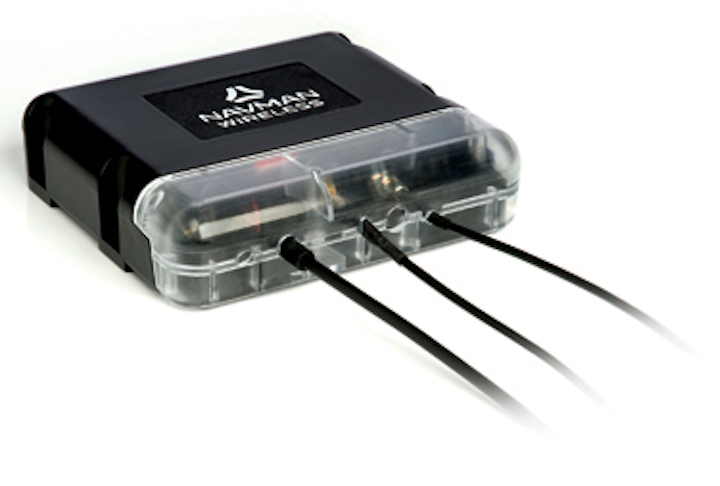 Automated data capture helps Alabama utility collect $110,517 for tornado cleanup.
By Renaat Ver Eecke
When restoring utility service after a federally declared emergency, tasks such as replacing electric poles are only half the battle. Documenting your costs for reimbursement by the Federal Emergency Management Agency (FEMA) is another challenge. Manually recording needed vehicle usage information in the field and then transferring the data to a spreadsheet wastes disaster response time, carriers a high error risk and consumes clerical overhead.
Alabama-based Riviera Utilities discovered an easier, more accurate solution in preparing a claim submission for eight days of tornado cleanup in April 2011. Before dispatching crews on a mutual aid mission to the stricken city of Cullman, Ala., 250 miles away, managers realized most of the needed documentation would be automatically captured by the global positioning system (GPS) fleet tracking units installed in each of the company's vehicles.
As a result, Riviera was able to recoup $110,517 for vehicle usage, labor and miscellaneous expenses with minimal effort. Key metrics such as dates, mileage and engine-on hours could be extracted from the utility's back-end GPS fleet tracking software with a few clicks, relieving power line technicians and office staff of the time and effort of manual data collection and associated responsibility for mistakes.
Tornado Turmoil
Riviera Utilities is headquartered in Foley, Ala., not far from the Gulf Coast. The company provides electric, water, wastewater, natural gas and television cable service within the city limits, and select services to multiple nearby communities. It is one of 11 of Alabama's community-owned, locally controlled, not-for-profit electric utilities that get its power and a variety of support services from the Alabama Municipal Electric Authority.
On April 27, 2011, many communities north of Foley were hit by a string of violent tornadoes-marking the deadliest tornado day in Alabama since 1932 and one of the five deadliest tornado outbreaks in U.S. weather records. It was part of a four-day tornado outbreak that killed nearly 350 people in 21 states, including 249 in Alabama.
The city of Cullman in the north central part of the state was spared fatalities-two people were killed in Cullman County outside city limits-but left with debris and devastation. Churches, businesses, homes and the local hospital were heavily damaged or destroyed. Parts of the central business district were leveled. Downed trees and power lines snaked across roads and buildings, and electrical outages left the entire county without power.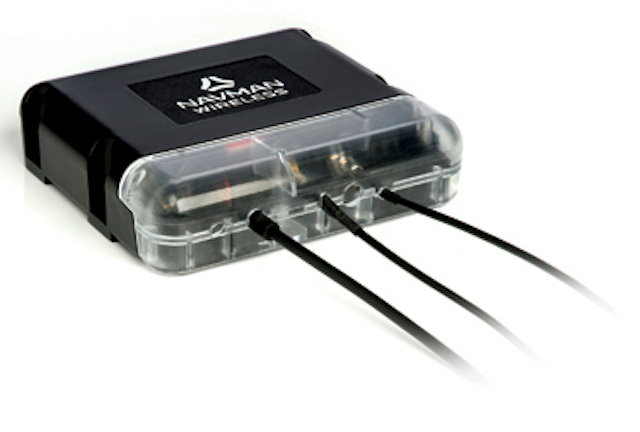 Within hours after receiving a mutual aid call from Electric Cities of Alabama, a coalition of the state's 36 municipally owned electric utilities of which Riviera is a member, Riviera dispatched nine line crews to Cullman to help rebuild the severely damaged electrical distribution system.
For the next eight days, 18 Riviera technicians working from two small buckets, two big buckets, two digger derricks, a half-ton pickup, a three-quarter-ton service truck, and a one-ton fuel truck removed fallen power lines and electric poles, replaced them with new ones, repaired damaged transformers and labored to restore power to the Cullman area. They finished May 5, 2011, and returned to Foley the next morning.
Global Positioning System's Helping Hand
Two months before the tornadoes hit, Riviera installed the Navman Wireless OnlineAVL2 fleet tracking system to keep better track of where its vehicles were and how they were being used. The system components deployed by Riviera included small GPS "Qube" tracking devices that were installed under the dashboard in all 125 fleet vehicles, plus OnlineAVL2 software that receives and analyzes the GPS data transmitted by the hardware units every few seconds over the cellular network.
With the system in place, department supervisors can see the location of all vehicles under their management on a single map in real time, and select personnel can see the entire fleet with icons distinguishing vehicles from different departments. This makes it possible to visually monitor vehicle activity from any computer, route the closest relevant vehicle to an emergency call such as a suspected gas leak for faster response and budget-friendly fuel savings, and locate malfunctioning equipment in the deep woods where many Riviera utility lines are located.
In addition, supervisors can use the maps for at-a-glance identification of vehicles that cross the state line or stray beyond authorized boundaries. System reports and "replay a day" capabilities that maintain a record of vehicle location, travel time, stops, time spent at each site, mileage and other metrics for every trip can be used to reconstruct vehicle activity. Other reports can be used to quantify vehicle idling and other wasteful practices.
As it turned out, the trip reports played a central role in streamlining the FEMA claim filing process after Riviera crews returned from their Cullman restoration efforts.
Facilitating the Federal Emergency Management Agency
In the tornado cleanup aftermath, Riviera personnel used the Navman Wireless reports and timesheets to quickly assemble a vehicle-by-vehicle summary showing that their contributions in Cullman involved 7,320 miles driven, 605 engine-on hours and 1,896 man-hours of work.
Riviera then billed the Cullman Power Board, the local electric provider, as permitted under the Electric Cities of Alabama mutual aid agreement. Vehicle and equipment usage were billed at FEMA rates as published by the Alabama Emergency Management Agency to expedite FEMA approval. Those rates ranged from $14 to $64 per engine-on hour, depending on vehicle size, horsepower and equipment.
Shortly thereafter, the Cullman Power Board submitted Riviera's claims for $24,829 in vehicle usage, $73,965 in labor and $11,724 in miscellaneous expenses to FEMA as part of its larger claim for overall tornado recovery assistance. FEMA paid the Cullman Power Board, which in turn reimbursed Riviera for its share of the work.
In this way, Riviera Utilities was able to simplify its FEMA collection efforts and get extra mileage out of its fleet tracking investment without lifting a finger to configure the software to gather the necessary documentation. It was business as usual for the system. Like aspirin in your medicine cabinet, the data is simply there when you need it.
---
About the author: Renaat Ver Eecke is vice president and general manager of Navman Wireless North America, a provider of GPS-based fleet tracking solutions. He can be reached at renaat@navmanwireless.com.
More Utility Products Current Issue Articles
More Utility Products Archives Issue Articles