Greening a Utility Fleet with Biobased Products
While Washington debates how to reduce emissions within the electric utility sector, the nation's utility providers are already planning how to become more environmentally responsible.
Mar 1st, 2012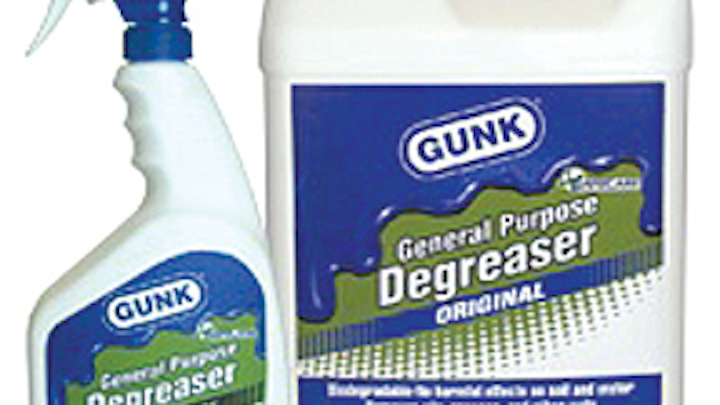 By Mike Guggenheimer and Mark Miller
While Washington debates how to reduce emissions within the electric utility sector, the nation's utility providers are already planning how to become more environmentally responsible. These companies are investigating a range of options designed to green their fleets-including everything from alternative energy sources to adding hybrid vehicles to their fleets. One of the nation's largest plug-in electric vehicle fleets is owned by an electric power company, which has committed that 100 percent of new fleet vehicles will be plug-in electric or electric vehicles by 2020. Another larger power provider uses 500,000 gallons of biodiesel in its trucks. Most utility companies that use biodiesel hybrid and electric vehicles are not doing so because of government mandates, but because they want to be good stewards of our natural resources while improving their business efficiency with safe, cost-effective green technology.
Emissions reductions and lowering fuel consumption, however, are not the only opportunities fleet managers have to green their vehicles. Incorporating biobased performance fluids into daily shop maintenance and field work are another way to make a fleet more environmentally responsible. In addition to saving the environment from lasting damage through leaked or spilled petroleum, biobased products offer various other benefits that should be considered by fleet managers.
Using biobased solutions in place of their petroleum-based counterparts can reduce the liability associated with workers' compensation claims for exposure to harmful chemicals. Biobased cleaners and functional fluids can prove to be a cost-effective company choice by lowering potential employee and environmental risks-such as cleanup costs and environmental fines a company might incur if hazardous fluids are spilled or leaked into groundwater or soil.
Despite the protection benefit against financial risks, many fleet managers are wary of using biobased chemistries because they don't think these fluids will perform as well as petroleum options. This is simply not true. The advanced formulas that make up this new green technology have proven that today's safe, biodegradable alternatives do not have a noticeable tradeoff in performance. Formulators and raw material suppliers develop biobased products that improve safety and efficiency for users, and, in some cases, lab tests have proven these biobased options outperform traditional chemical products.
By bringing this advanced biobased technology into the maintenance shop, fleet managers can create a safer environment for employees while greening the fleet with biobased cleaners and degreasers such as Gunk Powered by SafeCare Truck and Equipment Wash, and Gunk Powered by SafeCare Heavy Duty Degreaser. Both products cut through dirt, road grime, grease and oil build-up without employee risk of inhaling harmful product vapors or burning their skin while handling the solutions.
Similarly, using these biobased options in the field can help a fleet run cleaner and greener. Incorporating biobased hydraulic fluids in a fleet's bucket trucks and equipment allows vehicles to maintain performance while protecting the environments where they work. The Liquid Wrench Powered by EnviroLogic Aerial Lift Fluid works as well as petroleum-based fluids, but, if leaked while in use, the readily biodegradable product will not harm natural areas that often surround a job site. Within 28 days, readily biodegradable fluids will degrade at least 80 percent into safe, natural components within the environment-reducing the risk of long-term damage at the spill site.
Sacramento Municipal Utility Division: One Company's Experience with Biobased Fluids
An example of a utility company successfully greening its fleet with biobased fluids can be seen with Terresolve Technologies' experience with the Sacramento Municipal Utility Div. (SMUD). In 2007, the California-based utility launched a pilot program using biobased and biodegradable hydraulic fluids in its maintenance fleet. In its search for a fluid to use in the program, the company found Terresolve Technologies' EnviroLogic 122, which is biobased and uses vegetable oil rather than petroleum as a base fluid.
All early test indications showed very good fluid performance, and SMUD reported that if the field testing remained strong the company would begin converting its fleet to the biobased fluid. Further tests revealed continued success with the biobased fluid and SMUD began adding additional vehicles equipped with EnviroLogic 122 to its fleet. In the five years since the pilot program, SMUD has ordered 25 to 30 new vehicles per year installed with EnviroLogic 122-and continues to use the product throughout the fleet.
As SMUD experienced, biobased performance fluids can be a key component to the greening of a utility fleet. With biobased technology myths dispelled by today's high-performance formulas, fleet owners are realizing the environmental, cost and safety benefits offered by new, green alternatives to traditional performance fluids.
---
About the authors: Mike Guggenheimer is vice president of business development at RSC Bio Solutions, a sister corporation to Radiator Specialty Co. The company is focused on manufacturing and distributing non-hazardous, biobased cleaning, degreasing and lubricating products for applications where both high performance and safety are essential. For more information, please visit www.rscbio.com.
Mark Miller is CEO of Terresolve Technologies Ltd. Terresolve is dedicated to producing non-toxic, biodegradable industrial lubricants and functional fluids that deliver high performance and have been extensively proven in the lab and field. For more information, please visit www.terresolve.com.
More Utility Products Current Issue Articles
More Utility Products Archives Issue Articles