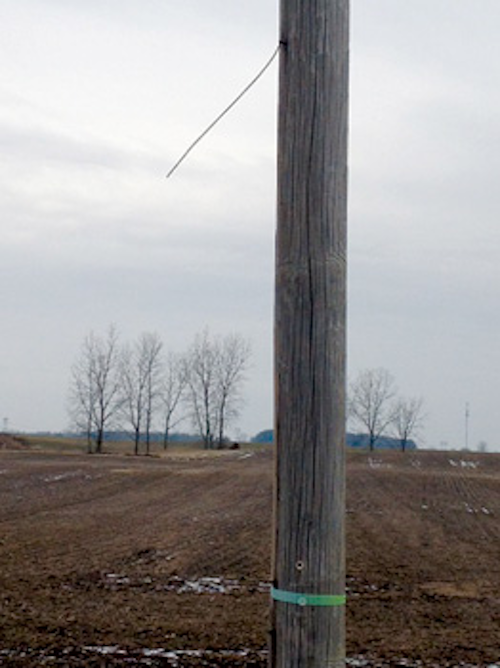 By John Chamberlain
Copper theft is not a local, state or federal problem-it is a global problem with no signs of stopping. The media reports the impact copper theft has on everyday life. A hospital in Wales cancelled some 100 surgeries when it lost power because of copper theft.
In the US, thieves are attacking electrical grids, telecommunication towers, transportation hubs and emergency-service generators. Copper theft has become such an issue that the US Department of Homeland Security issued a warning stating that copper theft is a threat to the critical homeland infrastructure.
In a 2009 survey published by Electrical Safety Foundation International, utilities in the US reported some $60 million in losses and 450,000 minutes of outage time annually because of copper theft. Recently, the West Virginia legislature introduced a bill to curb copper theft by targeting scrap metal dealers, requiring them to obtain a business license and document every transaction.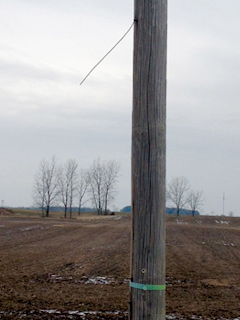 So why are thieves stealing copper? As copper pricing has soared, so has its value on the open market-making it a target for thieves looking for a quick buck. Copper-based products such as cable and wire often aren't protected against theft, especially in rural areas. In addition, copper historically has been easy to salvage and difficult to trace. Utility and communications companies trying to protect their copper infrastructure are going to extreme measures to deter theft. Those measures include:
• Increased security around their facilities;
• Laser etching cables so they can be traced when they are stolen; and
• Coating cables with a special liquid that leaves a detectable stain under ultraviolet light, similar to dye packs used against bank robbers.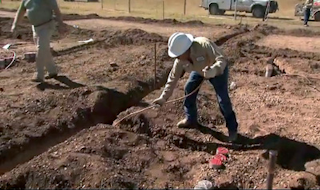 Despite efforts such as these, thieves continue to steal copper because of its rising value. The result is costly damage to electrical grids and networks with revenue loss from growing service disruptions. Several utilities are turning to a copper alternative solution that is gaining popularity-copper clad steel.
One utility in Indiana, Miami-Cass Electric Cooperative, had such a problem with copper theft and the resulting network damage, it decided a solution was mandatory.
"In 2008, our service yard fence was cut and approximately $5,000 worth of copper and aluminum was taken," said Rob Schwartz, operations manager for Miami-Cass Electric Cooperative. "As part of our routine maintenance, we also discovered 62 poles were missing copper grounding wire."
The co-op inspects 10 percent of its system poles every year, and, during the past four years, some 100 poles needed grounding wire repaired or replaced.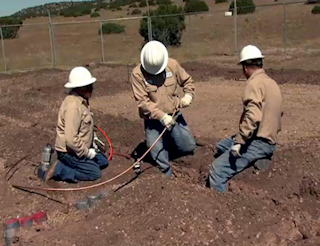 "The costs associated with such repairs, like labor, go way beyond the replacement of material cost," Schwartz said. "That's why we deployed copper clad steel grounding wire during all repairs and new installations. We also informed all area scrap yards that we were changing over to copper clad steel. Our yard has not been broken into once since the changeover to copper clad steel."
Miami-Cass Electric deployed the GroundSmart copper clad steel solution from CommScope Inc. GroundSmart copper clad steel disperses fault currents and lightning strikes at a lower total cost of ownership compared to pure copper. It is an electrical conductor that has copper metallurgically bonded to a solid steel core. This solution also makes it less susceptible to theft by increasing cutting resistance and decreasing scrap value. In addition, the bonding process does not allow galvanic corrosion, which ensures longevity in service.
N.W. Electric Power Cooperative, a generation and transmission co-op headquartered in Cameron, Mo., was another rural utility that was fighting copper theft and tired of replacing stolen copper wiring. At first, the co-op tried fighting back by installing security cameras, but they were ineffective and cost-prohibitive.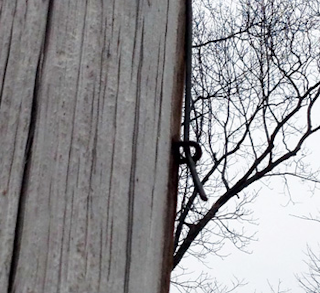 "Because so many of our substations are located in rural areas of Missouri, we didn't have the bandwidth capacity to use the cameras," said David McDowell, director of operations for the co-op. "We had some success with motion sensors, but we felt that copper clad steel was the only solution to our problem. When you deploy copper clad steel, you eliminate the incentive for the thieves to take your wire.
"Copper clad steel is a tough wire to cut. Even if they remove the wire, it has little or no value to the scrap dealer because it is not pure copper. That will let the thieves know not to go back there because it is not worth the time and effort."
"As copper theft continues to grow as a global problem and copper raw material costs increase, the use of copper clad steel alternatives has gained acceptance in more applications," said Doug Wells, vice president of Outside Plant Solutions, Broadband, CommScope. "As a global leader in infrastructure solutions for communication networks, CommScope has been manufacturing copper-alternative solutions for various industries for nearly 30 years."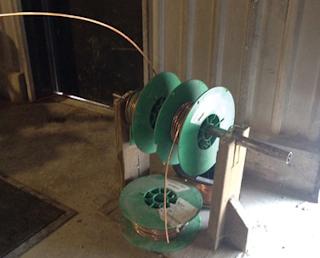 GroundSmart copper clad steel and copper clad aluminum benefit from a specialized CommScope BiMetals technology and manufacturing process. The products are created by bonding different metals into a single conductor, resulting in a low-cost, lower risk alternative to using solid copper.
The GroundSmart copper clad steel solution has been designed for use in subsurface grounding grids, as well as inside and outside plant bonding applications. It also can be jacketed with a polyethylene coating to disguise and distinguish the wire from solid copper alternatives.
For inside plant bonding and grounding applications, CommScope's copper clad aluminum version is a combination of these two metals, resulting in a product suited for electrical applications where cost and weight-to-conductivity issues are important. The National Electrical Code recognizes bi-metals grounding conductors as alternatives to solid copper. It also provides a 15 percent cost savings compared to deploying pure copper grounding wire. With the cost savings, utilities also can lower operating expenses by reducing truck rolls, man hours and copper wire purchasing by deploying copper clad steel.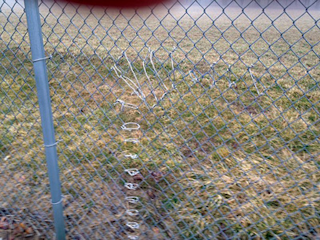 Ricky Williams, line foreman for Socorro Electric Cooperative, another utility that installed copper clad steel in New Mexico to eliminate theft at a substation, was surprised at how comparable the GroundSmart solution was to pure copper.
"Because it was so bendable and equal in weight, the linemen could not tell the difference. Some of the linemen thought they were working with actual copper," Williams said.
More Utility Products Current Issue Articles
More Utility Products Archives Issue Articles