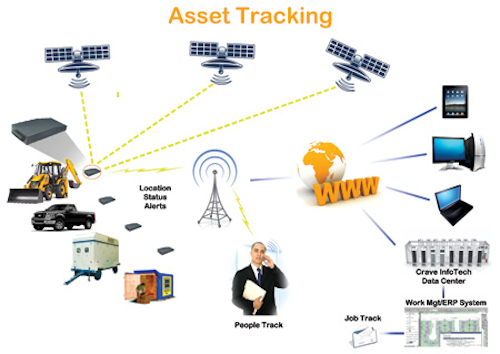 By Shrikant Nistane
Utility services are an integral part of day-to-day life. We cannot imagine being out of power, without water or without gas for a single day. Small disruptions in these services throw life out of balance. It is taken for granted that these utility services will be available 24 hours a day, 365 days a year.
This customer expectation makes utility companies' job tougher and more challenging. In most developed nations, the job has become even tougher with aging infrastructures, rising workforce costs, and rising customer expectations to be delivered at the same or less cost.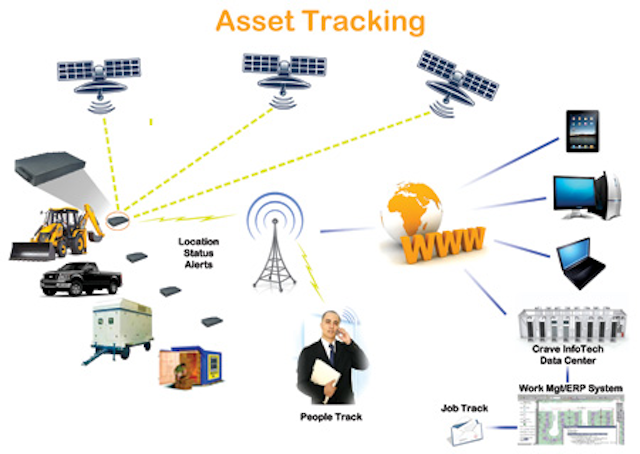 What can the Utility Industry Do?
Let's start with aging assets. With tight scrutiny of capital expenditure and unable to raise the tariff rates, industry has to manage the assets efficiently. This starts with keeping an inventory of all movable and immovable assets. There are tools available to achieve this in the marketplace, but very few to make the inventory process completely paperless-especially capturing geographic locations along with the images, allowing experts in offices to evaluate the physical conditions of the assets. Smart phone applications are available, which allow inspectors to capture the current attributes, geographic location, and picture the asset every time an inspection is performed. These applications are capable of transferring all data, real time, over the air to a centrally located server. The server application then takes this information and plots those assets real-time on the map, attaches a picture and displays attributes so managers and others can make decisions.
If assets are expensive and need to be tracked in real-time, there are global positioning system (GPS) enabled devices that are inexpensive, available to tag these assets and monitor them on an asset tracking application. Few applications come with smart phone versions in addition to the Web-based application, so managers can monitor the assets around the clock. Some of these applications are capable of sending alert messages based on users' predetermined criteria, such as unplanned movements of assets or potential theft.
Nearly all utilities own their fleets. Vehicle condition affects performance of field workforces, operations managers and fleet managers. Real-time monitoring of vehicles has become a necessary tool for operations managers to improve customer service, increase workforce productivity and effectively maintain vehicle health. Vehicle tracking can be as simple as monitoring the location and ignition on and off, or as complex as monitoring the on-board diagnostics (OBD) II/J Bus parameters. There are plenty of application choices available for basic tracking but few tailored towards the needs of the utility industry.
To improve customer service, utilities should be able to provide shorter appointment windows, proactively inform customers about potential delays in meeting appointments, and inform the time of arrival. This can be achieved by monitoring appointment times, job and customer location, and technician's real-time vehicle location. There are available applications that can integrate with enterprise resource planning (ERP), work management and customer information system (CIS) applications and help monitor all parameters.
Few of these applications allow the user to dispatch and assign jobs on the map to the most qualified and closest vehicle. It is convenient to see the jobs and technician locations real-time on the same map and assign to each other by dragging and dropping. Some applications allow performing mass assignment of jobs and automatically scheduling work to provide the most efficient route for meeting customer appointments.
Tracking applications can help fleet managers by receiving information about location, speed and ignition to monitor travel mileage and idling. Depending on vehicle model and GPS hardware installed, managers can monitor safety belt use, acceleration and harsh driving to evaluate the driver's performance. In addition, tracking applications help determine vehicle maintenance and replacement.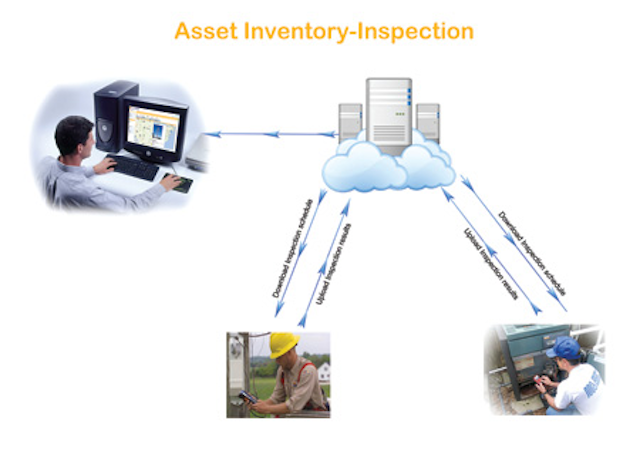 There are also benefits for operations managers:
• Historical data analysis using breadcrumb trail functionality allows investigation of customer complaints, discipline of workforce based on auditable information, defending workforce against false allegations and monitoring employee routes.
• Track real-time employee movements.
• Improve productivity of supervisor, dispatcher and field workforce.
• Reduce idle time, save fuel, help green initiative and improve vehicle health.
• Reduce driving on the roads by obtaining optimized routes and driving directions.
• Increase the number of stops and jobs because of increased efficiency.
• Increase customer satisfaction by giving them real-time location and status of the field technician scheduled to visit their house.
• Educate field workforce with the help of statistical information for reducing idle time and speeding issues.
• Be able to assign or un-assign jobs quickly.
---
About the author: Shrikant Nistane is chief enterprise asset management and mobility solution architect at Crave InfoTech. Nistane is a certified systems applications and products (SAP) consultant with an MBA from F.W. Olin Graduate School of Business. With 23 years of IT and business experience, he specializes in implementing asset tracking and mobile workforce management solutions, and integrating them with various ERP applications, including SAP.