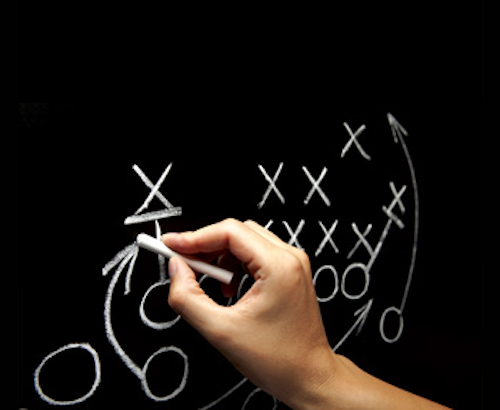 How Focused Coaching Improves Fleet Safety and Fuel Efficiency
Game films, a staple in sports, provide players and coaches with an opportunity to review performance, identify areas of concern and take action that leads to improvement. The same approach can be effective when it is applied to the safety and fuel efficiency performance of utility fleet vehicle operations.
"Integrated onboard technology and management solutions can improve safety and fuel economy performance in utility fleets," said Jason Palmer, president of SmartDrive Systems. "Video and vehicle data provides actionable information that fleets and drivers can use to have a positive impact on performance."
"The key is to focus on driving skills based on real data and accurate information," Palmer said. "Without video and data from vehicle systems, it's a guessing game on how drivers are actually performing. With those technologies, fleets can review specific driving maneuvers and prioritize areas needing improvement. That leads to highly focused coaching and training programs that can reduce risk and generate significant savings."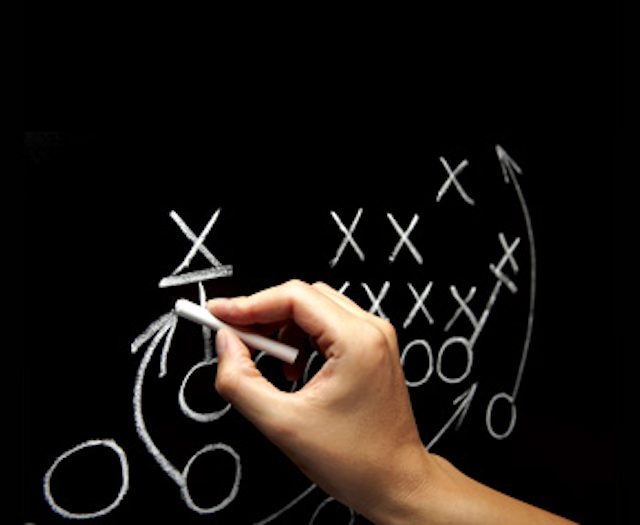 Integrated Solution
SmartDrive offers utility fleet operations an integrated solution consisting of onboard video and a data-capture system that collects information directly from vehicle systems to detect and observe risky and fuel wasting driving behavior. The company then applies predictive analytics to the database of audio, video and vehicle information, and provides fleets with focused individualized training and coaching programs for drivers.
"We focus on driving skills and identifying root causes to develop personalized driver training programs," Palmer said. "We review, categorize and prioritize driving events to build driver performance profiles and help drivers hone their skills. This comprehensive program educates and engages drivers with real-time feedback and detailed to coaching reports. For fleets, performance is tracked at the driver level and benchmarked across operations for a complete understanding of areas where improvement is possible."
SmartDrive offers an accurate account of each video event, combined with triggers from the vehicle. The SmartRecorder 3 event recording system captures video and audio from the road and the cab. Driving and vehicle data come from the engine's electronic control unit-enabled by the Society of Automotive Engineers J1939 data bus-and from a 96 G-force crash sensor, an industry standard, three-axis accelerometer and third-party telematics sensors in automatic traction control, lane departure and other solutions. The company was recently awarded a U.S. Patent for its data transfer technology.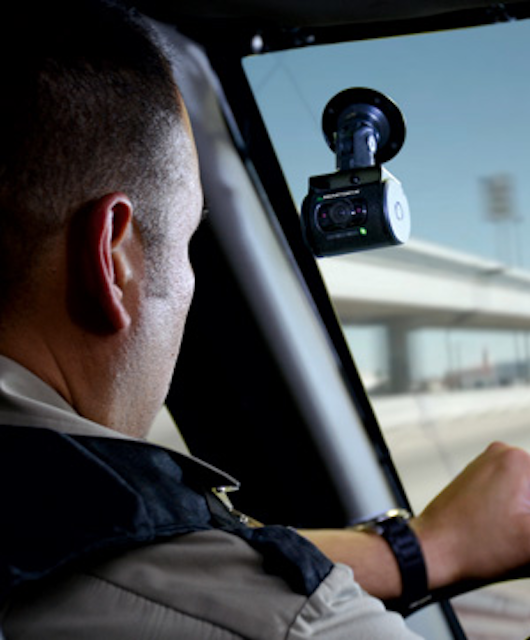 Validating Technology
The use of onboard video technology was also validated by the renewal of the Federal Motor Carrier Safety Administration (FMCSA) exemption that allows recorders to be mounted on commercial motor vehicles.
In renewing the exemption, FMCSA noted that commercial motor vehicle fleets could continue to use video event recorders to increase safety through "identification and remediation of risky driving behaviors such as distracted driving and drowsiness."
The agency also noted that onboard video event recorders could increase safety through enhanced collision review and analysis, and that possible safety gains from the use of video event recorders to improve driver behavior will improve the overall level of safety to the motoring public.
Enhancing Safety
The company's programs include SmartDrive Safety, which tracks distractions during speed-triggered events, such as sudden stops, hard cornering, aggressive acceleration and excessive speed.
A SmartDrive study on distracted driving shows the magnitude of that challenge. For the recently released Distracted Driving Index, the company analyzed some 15.2 million videos totaling more than 126,650 hours from its onboard video event recording system. The analysis included 137 different commercial vehicle operations and the distracted driving behavior of more than 88,600 drivers.
In 2012, among non-public transit fleets in the study, the distraction rate was 17.2 percent, meaning drivers were distracted once every 2.91 minutes. Among the observations with the highest distraction rates were food and beverage consumption, smoking, hands-free device use, mobile phone texting, dialing and talking, and reading paperwork.
The Distracted Driving Index also indicates how focused training and coaching can have a positive impact on safety. The overall distracted driving rate for drivers using the company's program for longer than two weeks in 2012 was 53.2 percent lower than the rate for drivers that had just started the system.
"The benefits are measurable," Palmer said. "Among customers using the SmartDrive focused coaching approach, risky driving drops by as much as 50 percent within the first six weeks and up to 70 percent by the end of the first year. In addition, drivers are protected by video and vehicle data, which helps exonerate fraudulent claims. Over 80 percent of our videos are used to exonerate the driver."
Improving Fuel Efficiency
SmartDrive Fuel tracks driving maneuvers and operating practices, and provides feedback to drivers so adjustments can be made to improve fuel efficiency.
"Our research shows that 25 percent of fuel savings opportunity comes from inefficient driving maneuvers," Palmer said. "It follows that real-time feedback and coaching through the use of video, audio and vehicle data to review driver performance can save fuel. Easing up on the throttle and other softer driving techniques, for example, help drivers really cut fuel use. Within weeks, users have seen improvements in fuel efficiency of 10 percent or more."
The SmartDrive Work Truck Fuel Efficiency Study quantifies the benefits of this process. The study looks at the impact of driving techniques on fuel consumption in 1,612 work trucks in a broad range of operating environments.
In stage two of the study, instant driver feedback using in-cab color light emitting diodes that provide real-time warnings of fuel-wasting maneuvers was implemented. In addition, SmartDrive Mobile-a free app for smart phones, tablets or computers available at iTunes and Google Play stores-gives drivers real-time access to individual vehicle and driver performance data for self-assessment.
"Providing drivers with immediate feedback in the vehicle allows them to make quick corrections and learn how to most efficiently operate their vehicles," Palmer said. "At the same time, rankings forwarded to fleet managers provide visibility and recommendations for training drivers constructively. In this study, by the end of the second month of the deployment period, the top 25 percent of drivers with the greatest improvement in fuel economy reduced fuel use by an average of 30 percent."
Driving Improvement
The combination of real-time feedback and focused training can drive significant improvement in safety and fuel efficiency for utility fleets. By pinpointing specific unsafe or inefficient driving skills, video event recorder technology gives drivers and utility fleets the ability to identify, manage and improve performance.
"Think of videos as game films for drivers, similar to those used by athletes and sports teams that seasoned veterans and rookies can use to learn how to improve driving skills," Palmer said. "The result for utility fleet operations will be sustainable improvements in safety and significant reductions in operating costs."
For more information about SmartDrive, please visit www.smartdrive.net.