Storm Response Crews are a Ready Force to be Reckoned With
As mayors and safety officials throughout the Northeast urged residents to stay home as a powerful blizzard headed toward New England, utility storm response crews took the warnings as a sign to get ready to work.
Jun 17th, 2013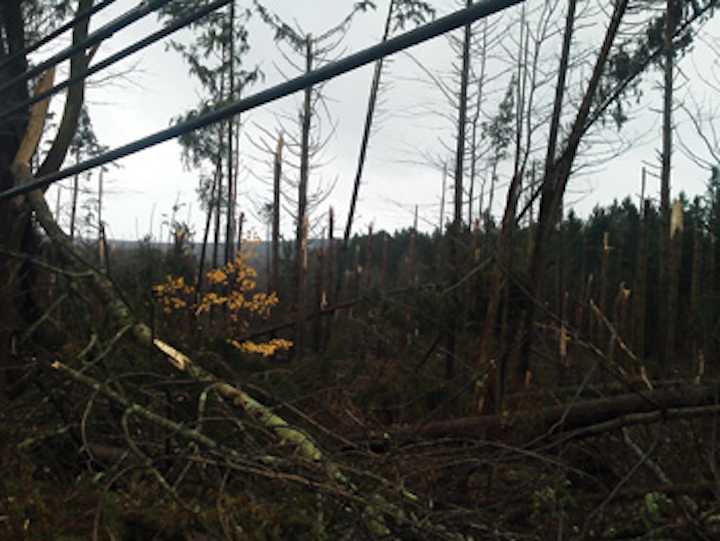 By William Todd Rockwell
As mayors and safety officials throughout the Northeast urged residents to stay home as a powerful blizzard headed toward New England, utility storm response crews took the warnings as a sign to get ready to work.
Blizzard Nemo was historic, blanketing parts of the country with more than three feet of snow. To ACRT, a utility vegetation management service provider, the storm offered a valuable opportunity to help a utility client deal with a major weather event and restore power to customers as quickly as possible.
"No matter what the storm or kind of weather, we make ourselves available to help utilities be most efficient in restoring power," said Cliff Benedict, a member of the Ready Force team of ACRT. "Utilities should continually determine vegetation that poses a risk to utility assets."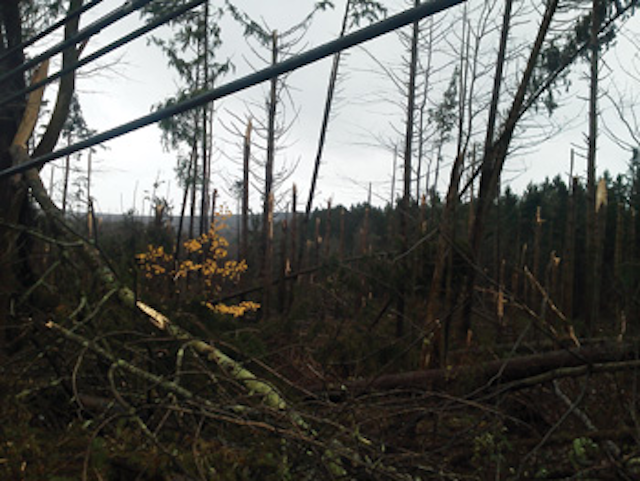 The goal is power outage prevention and, in times of emergency, helping to determine the quickest, most effective means to get the lights back on. A utility typically relies on outside resources when it anticipates restoration efforts after a severe storm will exceed its available resources.
"ACRT's Ready Force teams are able to organize and be on location extremely fast," said Dantzler Kennerly, a Ready Force team member. "This is a vital asset to our clients as storms are notoriously known to strike quickly, leaving minimal time to prepare. When we arrive, the utility has to spend little to no time educating our Ready Force team members because each one of us is seasoned in dealing with the countless scenarios we might incur. This not only saves the utility precious time, but it also allows our teams to get right to work."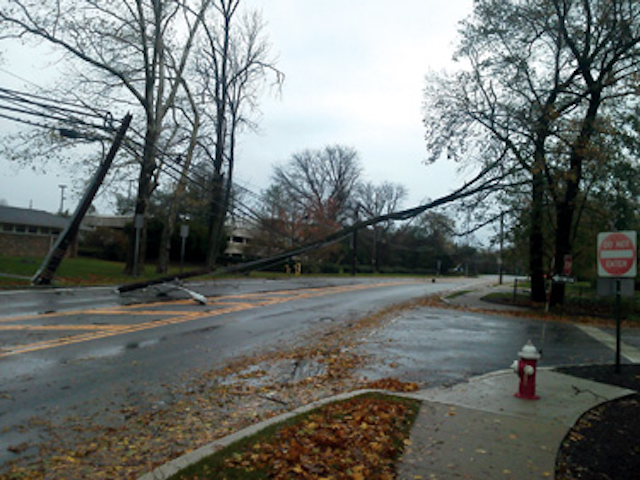 Dantzler and Benedict were part of a Ready Force team given just hours' notice; the team was needed in Boston, where schools were closed and flights were canceled in anticipation of impassable blizzard conditions. In preparation, NSTAR, one of Massachusetts' main electric suppliers, requested the assistance of several companies' crews from Georgia to Quebec.
"Storm response services provided by such companies as ACRT are essential to NSTAR in the preparation for large storm events and the restoration effort once impact has occurred," said Anthony DeBenedictis, manager of NSTAR Operations Records. "During such events, it can be difficult to predict when and where the impact is going to be, so we require speed and flexibility in our support staff. ACRT is able to quickly assess their response capabilities and direct it to our areas of greatest need."
Power to more than 650,000 homes throughout the Northeast was knocked out-roughly 250,000 of them were NSTAR customers. Once the storm passed, the Ready Force team dug their trucks out of the snow and got to work.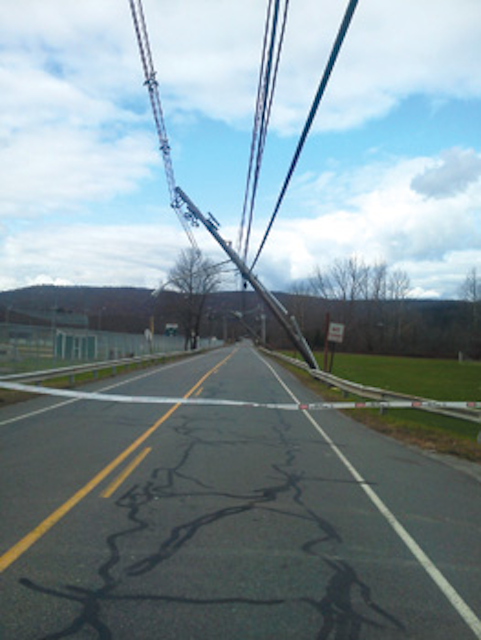 "The utility's dispatch passed along trouble tickets, and we went to those locations to scout or do 'bird dogging'-to get visuals on the situation, from a break in a pole to a tree on a line," Benedict said. "We identified the best resources needed to take care of it as quickly as possible and relayed the information back so the proper crews and materials were sent out to restore power."
Benjamin Haarstad, an ACRT system arborist, also helped with NSTAR response and noted that deep snow and high winds made traveling difficult the first day.
"Many of the side roads had little or no plowing done and made access to the power lines very difficult," Haarstad said. "But once we were there, we were able to identify hardware issues and recognize limbs or trees that were hanging or broken that could take the power out and may have been missed otherwise."
"ACRT's staff is knowledgeable, safety conscious and efficient at assessing damage and providing information to the utility to help prioritize work and dispatch restoration crews," Benedict said. "ACRT has helped us during winter and tropical events, and they are always well prepared and professional while working during very harsh weather conditions for extended periods of time. They are a valuable resource in many facets of our efforts to restore power to customers as safely and quickly as possible."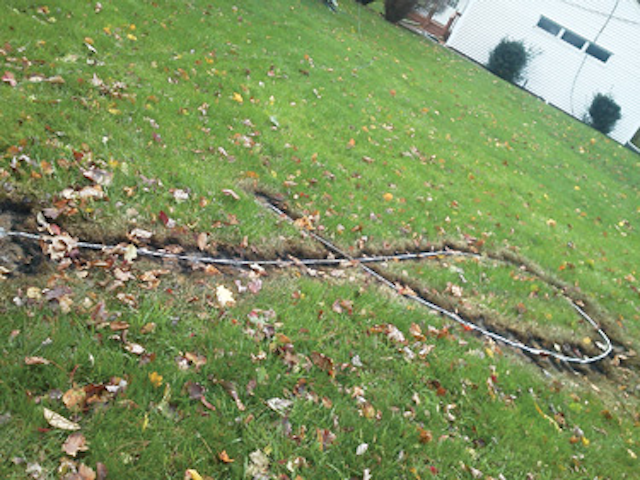 After Nemo struck, the Ready Force team worked 16- to 20-hour days for five days and sometimes worked where snow was waist-high. These conditions were particularly unique for the many who traveled from warmer climates to assist.
"Being from Georgia, I typically see a light snow flurry and occasional ice storm from time to time. So you can imagine my astonishment when I woke up to see my truck buried almost up to the door handles in snow," Kennerly said.
While difficult, conditions were not as challenging as those in the aftermath of Hurricane Sandy, which affected all of the East Coast and caused unprecedented damage in New Jersey and New York. Nearly 1 million Jersey Central Power & Light customers were without power.
"Trees were torn in half, poles were in half-one after another after another-and power lines were down all over the place," Benedict said. "I had never before seen anything like it."
Benedict and crews had to carefully assess conditions, often leaving their trucks behind so they could access miles of trouble spots on foot to conduct damage estimates and convey resource requests back to the utility's dispatch teams.
Even though resources were limited and conditions dangerous, they were motivated to help JCP&L make progress and assist customers. Those efforts were appreciated by many customers who expressed gratitude and even provided snacks to crews.
Earlier in 2012, crews responded to a series of severe storms that brought widespread destruction to a rural area in eastern Kentucky. Resources were scarce, and the area was devoid of electricity and water.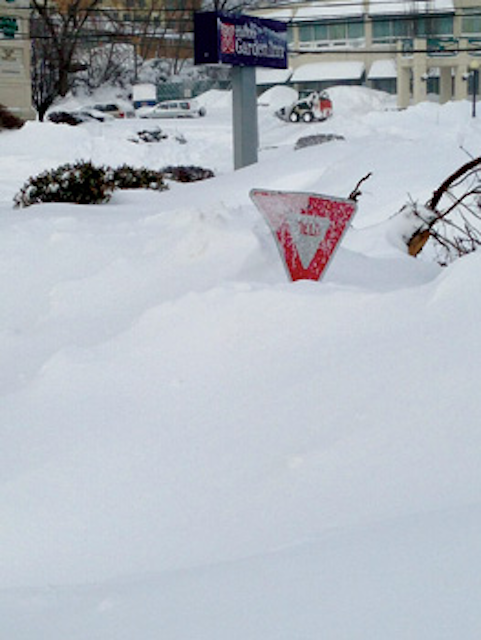 "This was a matter of rebuilding entire sections of our circuits and relocating and creating all new rights-of-way," said Ryan Rowe, ACRT contract forester. "I remember pulling into the staging area and seeing all of the line trucks and tree trucks with their booms in the air coated with snow. People were scurrying around trying to get all of their materials and assignments. The sun was just rising and everyone was gearing up to do their job and restore power. My thoughts were, 'this is amazing, and this is what we are all here for.' Everyone had been working late and long hours, yet here everyone was at the break of dawn in a snow storm ready to go again."
Just months later, a derecho-a line of intense, widespread and fast-moving windstorms-came through the area, causing a path of destruction and knocking out power. Crews converged from Louisiana, Texas and Arkansas and worked to restore power.
"You might see disturbing destruction, but you also see a lot of acts of heroics," Rowe said. "You meet a lot of great people, and there's a lot of satisfaction in knowing you are helping them."
Haarstad agreed, adding, "We are responsible for representing the utility in a positive way. Many people are out of power for extended periods of time and come to us for answers. We help assure them we are doing everything we can to restore power quickly."
---
About the author: William Todd Rockwell is an operations manager with ACRT Inc. and an ISA certified arborist utility specialist. He can be reached at williamr@acrtinc.com.