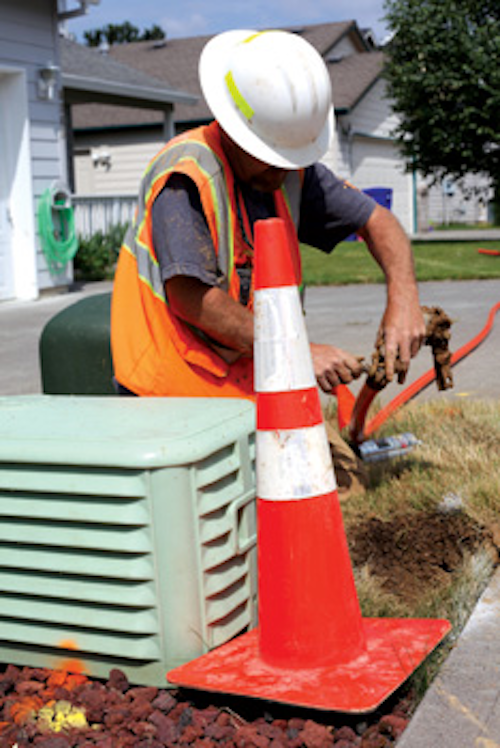 By Jeffrey Wartgow
New fiber-optic network rollout is an attractive business-demand leads to rapid revenues if telecommunications companies can install everything on a tight schedule, shortening the time until you can sell customers new, high-bandwidth services. Getting the networks in the ground and connected to homes quickly is the challenge, a challenge that mobile workforce management solutions can help solve.
Though not a traditional telephone company (telco), Google Fiber has become one of the most visible companies in the growing fiber business. Google's Kansas City network is already live. From companies such as Time Warner Cable and AT&T to regional companies, fiber is popular. Vermont Telephone Co., a small, family-owned telco, is delivering 1 Gbps fiber to a largely rural region of the Green Mountain State.
In addition to the technical complexity, the desire to quickly realize revenues from new high-bandwidth service offerings puts more pressure on installation crews. Fortunately, tools that help telcos manage day-to-day operations and complex installations exist.
Many telecom companies use mobile workforce management solutions as a way to control quality and costs for mobile technicians and installers. The best solutions can track and predict where every field resource is and where they should be. With that view of operations, mobile employees' productivity can increase by more than 20 percent and telcos have fewer customers waiting-ultimately boosting customer satisfaction scores, a measure of consumer loyalty that fuels profitability.
The same technology that underpins predictive, customer-oriented workforce management solutions can also help manage the installation needs of large fiber projects.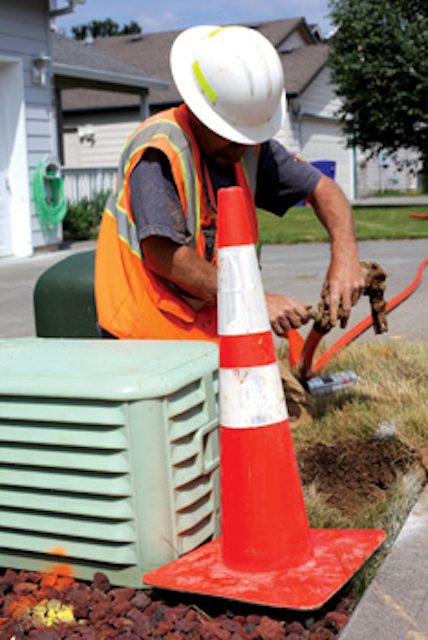 Smart Management Leads to Fast Installation, Quick Time to Revenue
Whether tapping into the capabilities of an existing field service strategy or sourcing a new solution, the key to implementing the right system for a large fiber project is to think smart. While outdated, legacy mobile workforce management systems work in terms of miles and averages; new solutions focus on time to make intelligent predictions that consider mobile employee skill sets, availability, equipment and current location.
Time-based solutions track how each employee performs tasks throughout the day, allowing for detailed personal performance profiles. These profiles can later predict work times, travel times, and even how long each individual takes for lunch. Predictive logic in the service world helps companies assign smaller service windows to customers and complete significantly more jobs each day.
On a fiber project, those tools can be even more critical. Relying on averages to predict when portions of the project will be completed is a risk. When portions of the job have to be completed in a sequential manner, guesses can lead to crews showing up for work before the network is ready. Non-productive truck rolls can be costly and can set projects back as delays ripple through the day, stalling each subsequent step.
Field service management solutions can instead predict how one change will impact the rest of a field employee's day. Telcos using these solutions can troubleshoot potential faults before they occur and communicate real-time updates to customers. Using large sets of time-based measurements, telcos can apply a predictive field service solution to gauge how unpredictable events might impact the schedule.
At the consumer level, those tools can boost the customer experience. Solutions with time-based, predictive analytics can assign work to home service crews, ensuring the right person with the right skills and tools shows up on time for an appointment. Once the fiber rollout is complete, a predictive field service solution can take over the role of a mobile workforce optimization tool-delivering efficient and accurate routing, and scheduling of the workforce tasked with day-to-day installations, repairs and upgrades.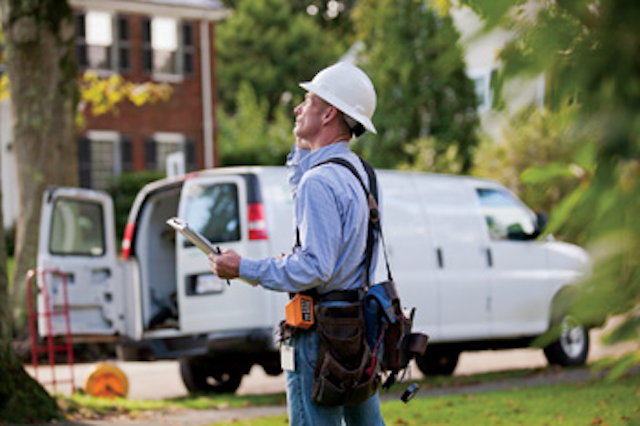 Choosing the Right Solution to Quickly Deploy a Fiber Project
A predictive field service solution is the key, but what are the other defining characteristics telcos must look for when selecting a solution to power a fiber rollout project?
1. Cloud-based
Many telcos provide customers with cloud technology, but some large telcos may be hesitant to adopt enterprise cloud technology for themselves. With fiber rollouts, however, speed is the most important factor, and cloud deployments are quick compared to installed software requiring complex integrations. Cloud solutions aren't just fast, they will continue to grow and change with the telecommunications provider after the fiber project is complete. Large cloud-based providers have security practices in place that typically exceed those of in-house software installations. The best providers should be able to offer detailed credentials, showing the security of their solutions.
Once in place, cloud-based field service management can process variables for thousands of scheduled activities in a short time. The best solutions can produce optimized routes and schedules for 10,000 appointments in less than five minutes by tapping into the power of the cloud. The computing power to process such a large set of numbers does not exist in installed, on-site solutions. When field conditions change and work needs to be immediately rerouted, installed systems can take hours to calculate optimized alternatives.
2. Streamlined view of the entire field workforce
Telcos often employ contractors for fiber and other large projects. Or, they might rely on hybrid workforces of in-house employees and contractors to complete required work in a timely manner. Good field service solutions give managers one real-time view into the entire field workforce-contractor or in-house. Without this visibility, the telco loses opportunities to troubleshoot or react when something unexpected happens in the field.
3. Accommodate multiple business goals
A telco may require a field service solution that simultaneously helps one team delivering home connections/service and another responsible for fiber rollout. The goals and business priorities for the fiber rollout will be different, and the fiber project might even have varying requirements. Does certain work need to happen sequentially? Is speed of work most important for one task and cost-efficiency more important for another?
The correct field service solution can optimize routing and scheduling within those rules and priorities. Leading solutions will allow companies to configure work rules for different scenarios-emergency response vs. installations, meeting service-level agreements vs. system upgrades, and reducing overtime vs. reducing miles driven.
4. Flexible and scalable
To compete, businesses require flexibility. One fiber project can lead to another, or a fiber project might serve as the launching point for a broader field services transformation. So, when planning a fiber rollout, selecting a field service solution with the flexibility and scalability to grow with an organization is key. The best solutions can adapt-without extensive effort-to quickly and efficiently accommodate more mobile technicians, new functions and sets of work rules.
Cloud-based solutions support a fluid field service strategy. Telcos, however, must also consider how new application delivery models-a solution, for example, delivered directly through the browser-can create an advantage by reducing the costs and issues associated with installed apps, costly upgrades, and provisioning and security for a hybrid workforce with varying devices.
The way to best leverage the field workforce as an asset during a fiber rollout project is to view field resources as you would a customer and arm them with the correct tools to be successful. Just as customers don't want to sacrifice productive work time sitting at home and waiting for a service technician to arrive, mobile crews don't want to arrive for jobs and learn the sites aren't ready because of installation delays.
With fiber installations, good mobile workforce management solutions can lead to faster deployment, fewer wasted truck rolls and faster time-to-revenue. And, the solutions can continue to pay dividends for day-to-day operational management. The best solutions shield customers from long wait times and keep field crews on-task. The results are happier customers coupled with lower mobile workforce management costs.
---
About the author: As vice president at TOA Technologies, Jeffrey Wartgow is responsible for developing and managing the TOA Technologies channels and alliances team. In this role, Wartgow manages the company's many partner relationships and supports the successful launch of mobile workforce projects integrating field service management solutions with many back office, customer facing and IT systems.