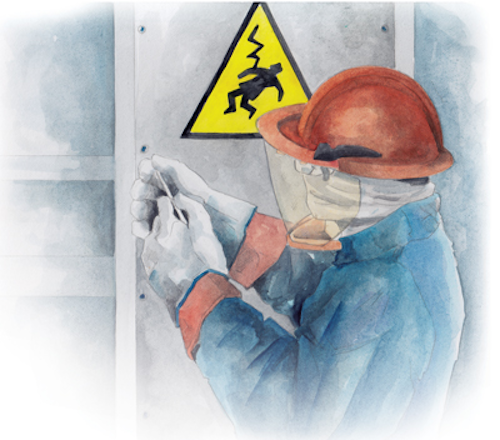 By Paul Hull
Where should we go for those unusual projects?
Utility workers are experts in their field because they have been trained. You wouldn't expect a person who has years of experience in placing concrete to do your utility projects. You shouldn't expect a worker who is an expert for electric or telecommunication systems installation or repair to build your kitchen cupboards. Work has become specialized for many years. Doctors, for example, specialize in particular sicknesses and seem to have little interest in general practice. It's the same with utilities. You specialize, and you're good at it, but occasionally you have a project that is not strictly utility work. Extra help is needed, and that help must be expert, too.
A frequent challenge for utilities is the assortment of trees that intrude on power lines. My local utility trims the cottonwoods, poplars and maples at regular, planned intervals, and the people who perform the cutting and trimming are not the utility's usual workers. The utility hires someone with two trucks and helpers to come 100 miles to do the work. Why? Because he does it well, leaves no mess behind, receives no complaints from customers, and does the work in half the time it would take many utility workers to do. Safety is a key factor, too. The contractor who is an expert at cutting trees does not drop chain saws on his coworkers below, does not cut the wrong tree, and does not cut telecommunication lines along with leafy branches. For projects that need specialized, non-utility skills, you should consider using specialized, non-utility workers. Even if your utility is large, it's possible you do not have the right people for what is usually a short-term, specialized job.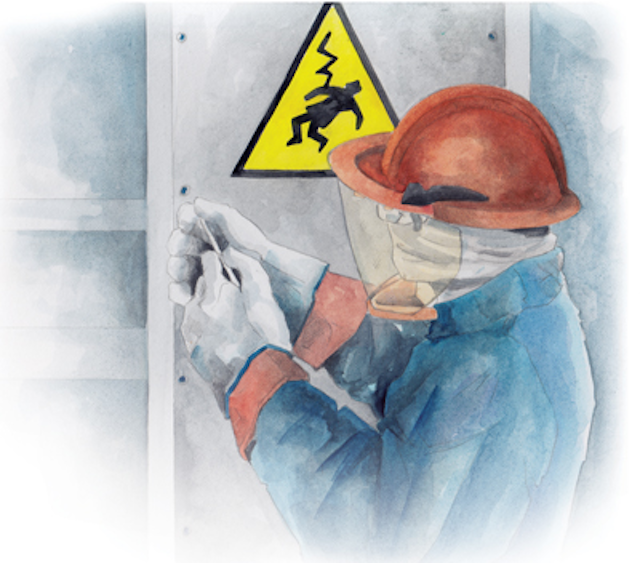 Special Projects
A portion of the Tehachapi Renewable Transmission Project that runs through the City of Chino Hills, Calif., includes a proposed underground segment. Undergrounding is a term we could more frequently see in the future. Customers prefer underground placing of wires and cables to the traditional poles and overhead routes; some of that may be the result of storm damage seen nationwide. For the work in Chino Hills, the California Public Utilities Commission (CPUC) has determined it is in the public interest for Southern California Edison (SCE) to undertake specified pre-construction activities and to incur the costs associated with those activities while the CPUC makes a determination on the undergrounding. The utility will be able to recover some of the costs-with a pre-specified limit-for that work if the undergrounding is not finally approved. The CPUC has authorized SCE to undertake certain activities-and they must be to an extent consistent with sound engineering and prudent management decisions. Those activities include: pre-production cable testing, additional engineering, real estate acquisition preparation, and an environmental survey and permit preparation. Costs for these activities have been approved up to definite amounts. If the undergrounding is not approved for Chino Hills, SCE will be required to stop all spending to that end, and cancel all cable manufacturing and installation contracts related to the undergrounding. If that happens, SCE may incur contracting termination charges in an amount not to exceed $28 million. The main purpose behind this planning is that, if undergrounding is allowed, it can begin operation as soon as 2015. Most of this preparatory work is not your standard, daily variety-and you can be sure the utility will be using the best, expert help to accomplish it on time and on budget.
Across the country in New Jersey, Jersey Central Power & Light (JCP&L), a subsidiary of FirstEnergy Corp., has started a habitat restoration project as part of the company's participation in the New Jersey Audubon Society's Corporate Stewardship Council (CSC) at the South Branch Wildlife Management Area. JCP&L has volunteered to remove and recycle nearly a mile of old wire, 18 transformers and 40 utility poles left on the site by the former owner. Some utility poles were left standing to allow nest boxes to be attached to them. JCP&L assisted with the installation of the nest boxes specific to other grassland-dependent birds that are also state listed species, such as the American Kestrel and Barn Owl.
"The South Branch Wildlife Management Area provides a much-needed grassland habitat and is a model for how partnerships can help protect the environment," said Don Lynch, president of JCP&L.
Such projects help reinforce the position of a utility as a part of a caring community, and they may need special help to accomplish them. JCP&L serves 1.1 million customers, and the New Jersey Audubon Society is a privately supported, not-for-profit, state-wide membership organization, founded in 1897.
Future Growth
The future for power utilities will contain new aspects of renewable energy to support, supplement or, in some places, replace traditional energy sources. RMT Inc.-now part of Infrastructure & Energy Alternatives LLC (IEA)-is a renewable energy engineering, procurement and construction contractor specializing in wind and solar projects. Last year, the company completed projects that could provide 555 MW of renewable energy. Two elements of that achievement impressed me more than total energy supply. First, customers included utilities such as Duke Energy for a site in Pennsylvania, Alliance Power Inc. and GE Energy Financial Services in Colorado, and Wind Capital Group in Kansas (for 201 MW). Second was the safety record of the installations. RMT and its subcontractors worked more than 1.7 million hours in 2012 without a single lost-time incident. That, as I previously mentioned when discussing tree control, is a good reason for using experts from outside one's utility.
"Meeting our client's goals and bringing our people home safe is a consequence of the culture, commitment and quality of our people," said John Kennedy, president of RMT.
As Hurricane Sandy taught us, catastrophic weather can strike even where it is not expected. We become too complacent about storms, don't we? We almost shrug our shoulders when told about hurricanes in Florida, ice storms in northern states, and summer tornadoes and thunderstorms. But, they can strike anywhere, and their results can be shocking. Hurricane Sandy restoration costs in New Jersey include the cost of cutting and cleaning some 65,000 trees; repairing substations; and replacing 6,700 utility poles, 19,200 crossarms, 3,600 transformers and 400 miles of wire. Some 13,000 workers-some from as far away as Oregon and Florida-helped in this massive restoration effort, and they had to be paid. All the workers were experts in their jobs.
Duke Energy is the largest electric power holding company in the U.S., with its regulated utility operations serving just over 7 million customers. Duke Energy Carolinas has begun what doesn't sound like a utility project. It involves inspections of piers and structures along the western shoreline of Lake Norman in Lincoln and Catawba counties. It's part of the structure renovation and removal program begun in 1996 to survey, identify and correct problem structures on lakes managed by Duke Energy Carolinas. By law, piers, seawalls and similar structures must remain in good repair and not pose a hazard to public safety and navigation. Duke inspection crews look for signs of obvious neglect such as missing planks, inadequate flotation or structural failure. The team inspects only structures located inside the shoreline. When unsafe structures are found, owners are notified and asked to contact Duke Energy with a plan for repair or removal. Some expert work is performed by Duke Energy employees with specific skills-and some of it is performed by people brought in because of their special abilities.
"We have completed inspections on a number of lakes in North Carolina and South Carolina on the Catawba-Wateree system," said Joe Hall, director of Duke Energy's lake services. "Property owner cooperation thus far has been outstanding."
It's all part of the utility's daily schedule. While most of the work is perceived to involve those obvious jobs with aerial lift trucks and agile workers handling pole and overhead problems, there will always be, in the planned activity, jobs that are not so obvious, that require alternative construction or deconstruction, that require workers with special skills beyond those of most utility technicians. Using the best available work crews makes perfect sense, even if that means outsourcing them.