2013 Buyers' Guide, Readers' Choice Awards and More
This issue of Utility Products brings you our complete 2013 Buyers Guide, featuring a wealth of product and service information for industry providers you might need.
Feb 1st, 2013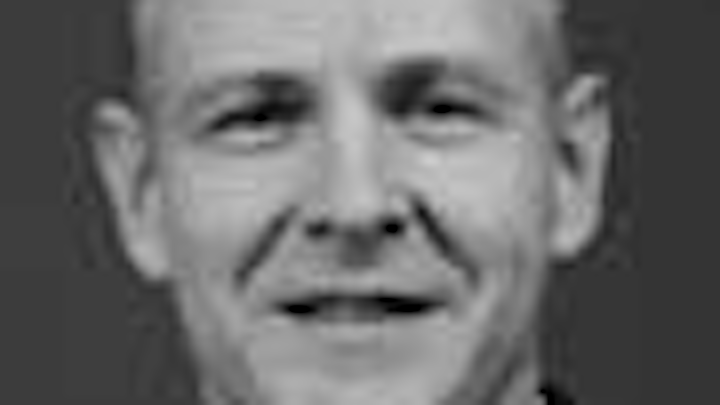 John Tabor
Associate Editor
johnt@pennwell.com
This issue of Utility Products brings you our complete 2013 Buyers Guide, featuring a wealth of product and service information for industry providers you might need. With excellent contact information, the guide is a handy reference when you need to know more about certain products or services. In addition, the 2013 Buyers Guide is available online; go to www.utilityproducts.com and click on Buyers Guide-you will be directed to categories and then to direct links to the companies' Web sites. In print or inline, it's easy and quick to locate what you want, when you want it!
Utility Products magazine makes every effort to provide you with the latest and most applicable utility-industry articles and information. This month, our 14th Annual Readers' Choice Awards feature a collection of articles and product spotlights from 2012 that received the most response from you, our readers. If there are any articles you missed last year, here is your chance to check out information that can help make you safer and more productive.
One of our informative Readers' Choice Awards articles, "Animal Mitigation-An Ounce of Prevention is Worth a Pound of Cure," presents the importance of keeping animals out of critical equipment. One product used by many utility companies is Cantega Technologies' Greenjacket, which allows companies to customize covers for a complete fit over all risk points.
In Doosan Portable Power's article, "New Standards Prompt Significant Changes for Generators," how generator manufacturers have made design changes to comply with Tier 4 interim (Tier 4i) standards for reduced emissions is discussed. Outlined is the regulations' background and how, to become compliant with the next phase, more work will be necessary-generators will be built with the operator in mind while accommodating future emissions standards.
Another article is "Wired vs. Wireless Technologies for Communication Networks in Utility Markets" from FreeWave Technologies. Various communications solutions are available, and the two most common are wireless and wired options. While both have a place, wireless technology is increasing because of many factors. The article presents how wireless technology can improve data transmission for utility applications with cost savings, flexibility and power consumption.
Among other great articles is A.R.E.'s "Helping Technicians Work More Efficiently and Safely With Properly Outfitted Trucks." Author Jim Blayne discusses the importance of equipment's ability to make technicians more productive without compromising safety and how fleet managers can upfit their work trucks with the correct products and accessories to achieve this. Other informative Readers' Choice Awards articles include "Seven Strategies for Bullet-proof Substation Networks" and "Tablet Personal Computers Help Company Realize up to 75 Percent in Time Savings."
Utility Products' feature article this month is "Cures That Work: Having a greener fleet may be more common sense than color sense" by contributing editor Paul Hull. Greening a fleet-making it more efficient and environmentally sensible-is something most utilities already do. There are, however, still areas for improvement. Hull discusses the importance of having someone knowledgeable research the products for your fleet and how some responsibility for fleet quality must be with those who drive the vehicles. And, as Hull points out, greening doesn't suddenly happen-it is making vehicles the best performing and kindest to the environment possible.