Mobility on the Front Lines: Optimized, Cost-effective and Flexible
The utility industry is at a turning point with geographic information system (GIS) technology. With heightened customer demands, expectations for immediate resolutions and the explosion of personal mobile devices, utilities are poised to leverage these changes to their advantage, particularly for field crews.
Mar 1st, 2013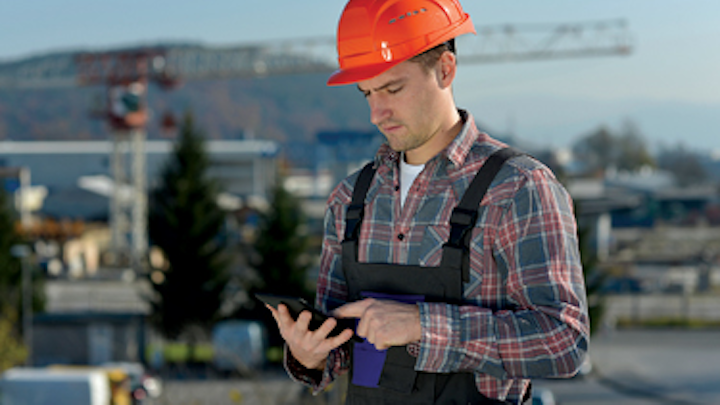 By Jason Brewington
The utility industry is at a turning point with geographic information system (GIS) technology. With heightened customer demands, expectations for immediate resolutions and the explosion of personal mobile devices, utilities are poised to leverage these changes to their advantage, particularly for field crews. Although utilities may not be known for pushing the envelope technologically, new solutions and approaches cannot be ignored in an uncertain and volatile economic and regulatory environment.
One of the most important tools for a field crew is the transmission and sharing of real-time, secure data. Whether the crew is collecting routine data for an inspection process or responding to a natural disaster, how quickly and reliably that data is gathered can mean the difference between a disjointed field crew with incomplete orders and data, and an optimized team confidentially moving from one project to the next.
Our industry is starting to see more technologies that address these persistent data collection problems. As next-generation tools are considered for field teams, be aware of features that will directly affect your utility's performance and bottom line: optimization, cost-effectiveness and flexibility.
Everyday mobile devices, adopted into service by utilities, put ready-to-use tools into the hands of field crews.
Optimize Work Potential
Data collection has traditionally been slow and time consuming, with crews operating in an information void because of spotty network connections or the labor-intensive process of communicating with the home office.
To optimize the efforts of its field team, a utility should provide them the same geospatial system of record on which the enterprise users depend-in other words, a single, enterprise-wide geodatabase that can talk to other systems in real time and provide data synchronization that is fast, transparent and users can take into the field. This ensures the user is seeing the most up-to-date version of reality and can easily communicate with the home office regarding additional projects, unexpected challenges in the field and the status of its infrastructure.
A GIS system that communicates in this way allows field crews to maximize their time on the job because they can receive new work orders without returning to the dispatch office. The back office, for example, can use this data exchange to send a field worker additional tasks after it sees that the first one is completed. Instead of going out and completing one task, the worker can do several more, even as they arise. Or, if an outage is detected, crews in the area can be dispatched to address the problem and improve customer satisfaction with faster response times.
Rein in Information Technology Costs
At the same time utilities need more updated, real-time software, they are also attempting to decrease their information technology (IT) burden, not expand it. And traditionally, that has been difficult-additional infrastructure to expand or install new GIS technology in motion takes time and resources, including acquiring mobile devices and rugged computer systems for the field, not to mention the IT resources to support it all.
The result is more utilities turning to the cloud to extend their GIS capabilities: Cloud technology providers offer the infrastructure and services a utility needs to operate, but without the burden of owning the resources. Instead, a subscription to a cloud-service provides a utility with a nearly invisible communications system for its field crew. The lack of servers, software and requisite IT team to maintain it means that an investment in a cloud-based service results in faster and greater return on investment (ROI) and redirects valuable resources to focus on customer-facing issues, not maintaining IT infrastructure and platform technology. (See Figure 1.)
Figure 1. Taking steps towards Software as a Service (SaaS) offers accelerated return on investments.
In addition, field workers armed with cloud-based technology gain a large measure of flexibility and security that standard software cannot provide. Field workers can note their location on their mobile device and record data without having to maintain its software. The device could be damaged, lose power or otherwise be irreparably compromised, but all the information would be saved-they would simply get another device and continue working where they left off.
In emergency situations, crews can also quickly scale up with cloud-based software and maintain fluid communications with the enterprise. In a natural disaster, for example, 300 field crew members could be added the next day with little concern about overtaxing servers and IT staff. Because the network interactions are through the cloud, the additional users wouldn't impact the utility's network-avoiding negative impacts to regular operations. (See Figure 2.) If that wireless service is down or coverage is spotty, the user can still operate the system on his or her device, then upload the results and completed tasks when they are back online. The cloud is the ultimate flexibility tool for a 21st century utility.
Figure 2. Large user scale-ups are simplified using the cloud through improved information flow.
Bring Your Own Device for Increased Flexibility
In addition to the up-front cost of purchasing field devices, tracking and maintaining them can be expensive and time-consuming. Field crews that are allowed to bring your own device (BYOD) can help drive down utility costs by reducing the need to purchase devices and expanding workforce productivity.
When considering pairing cloud-based software with the personal devices of your field team, you should be certain you have a solution that can work on the largest possible number of platforms and operating systems, including Windows, iOS and Android. This broadens the pool of workers who can rely on their own devices for work-devices they use in their everyday lives and already find intuitive. Consider, for example, our natural disaster scenario again: The added field crews can begin work almost immediately, without device training, because they can use the mobile device they work on every day. Ideally, the software should be so intuitive the user can almost completely determine how to operate it based on their familiarity with their own device. This also reduces training time and costs, and optimizes the talents of the crew involved.
Again, there are fewer concerns about capacity in an emergency situation because the cloud is able to accommodate as many new users as needed, and, by harnessing personal devices, utilities can save on time-intensive device training and procurement. The workers simply download the software-as they would a regular app-onto their devices. Users then log in to authenticate their permission and access level to data and services.
Any consideration of cloud-based software or the BYOD approach should ensure the prospective provider aligns its security standards with those of the utility industry. A user should be required to sign on any time they access the system and authenticate their login just as they would if they sat down at an office computer. The software also should allow for different security levels to access different data sub-sets, depending on the user's work responsibilities. Consider contractors or student interns doing field surveys-do you want them to have the same access your full-time employees do?
A Better Customer Service Experience
A field crew that is optimized, cost-effective and flexible benefits the utility and ultimately improves the customer experience. In 2010, an Accenture study found customers spend, on average, a mere six to nine minutes per year interacting with their utility. What's more, four out of the five top reasons for contacting a utility are negatives ones. If a utility can quickly exchange information with its field crew, this can be a powerful tool for customer relations. If a customer calls because he or she smells a gas leak, for example, you can route your driver to the location and send him or her the customer's name and problem so the driver can personalize the initial interaction. If the customer isn't home, the driver can hang a tag and communicate that action back to the office in real-time from his or her truck, triggering a personalized follow up later. With the ability to share reliable, real-time information in a cost-effective way, field crews' talents can be optimized to provide a more modern, personal and proactive customer experience.
Field crews are on the utility's front lines, from ensuring the infrastructure is operating efficiently to being the face of the utility to a customer. For utilities, they play an essential role in building the knowledge base of the infrastructure to support critical operations and regulatory reporting. For customers, they are the trusted face of the company, important to consumer relations. Providing crews with the tools to be as mobile as possible and equipping them with the best real-time data will mark a significant turning point in the industry and set new standards for responsiveness and service.
---
About the author: Jason Brewington is director of product management for Enterprise GIS, Schneider Electric USA.