Tools for the Mobile Worker
Mobile connectivity and reduced downtime a must for the mobile workforce
Mar 1st, 2013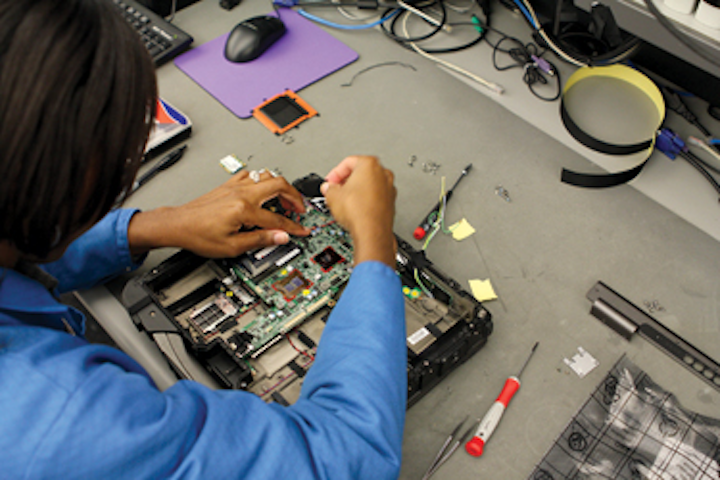 Mobile connectivity and reduced downtime a must for the mobile workforce
In International Data Corporation's (IDC's) December 2011 Worldwide Mobile Worker Population 2011-2015 Forecast, the number of mobile workers accessing enterprise systems worldwide will exceed 1.2 billion in 2013, and more than one third of the world's workforce will be considered to be mobile. Out of all the regions, the U.S. will remain the most highly concentrated market for mobile workers with 75.5 percent of the workforce-or 119.7 million workers in 2013.
Utility companies-with their highly skilled and mobile workforce-have a growing need for increased response times. In addition, utility companies, much like other companies, continue to do more with less and have shifted much of their analog or manual processes to digital or electronic processes. We also see a new, younger and mobile-friendly generation of workers replacing a retiring workforce. To that end, a utility worker's vehicle now contains everything required for a fast, safe and efficient job everywhere they go.
In the field, trucks are equipped with rugged laptops and handheld data devices that provide workers with access to various applications-from digital service orders and vehicle tracking to crew communications. For utility companies, these mobilized, digitally-equipped vehicles allow the companies to better use their assets. Through global positioning system (GPS) trackers, they can react quicker to address outages by sending the closest vehicle to the area. Vehicle-mounted Wireless Wide Area Network (WWAN) (3G/4G) devices also allow for automated dispatching, map queries, time entry, photo/video uploads and job report submissions.
It comes as no surprise that mobile workers' computers, laptops and tablets are more likely to be dropped, knocked or treated roughly than those that sit on desks. People working in some of the world's harshest environments now have the ability to send and receive data, communicate with their offices and be more productive than before. Technological advancements now allow workers to communicate with one another even if they are battling extreme weather conditions. Tools such as Getac's rugged laptops are manufactured from high-quality magnesium alloy and its four main casings are engineered to protect the computer against drops, shocks, spills, vibration and more.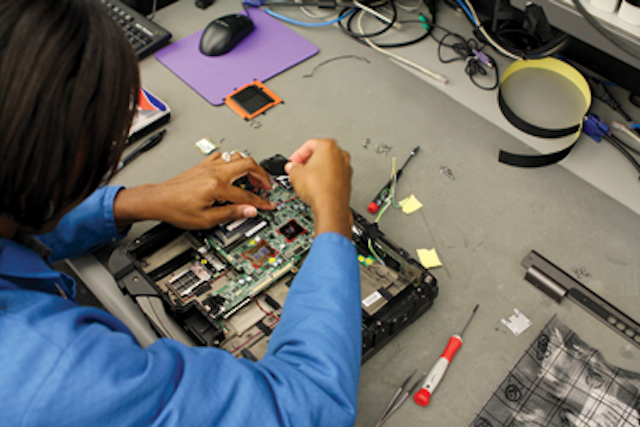 Ruggedness is one of the most important factors to consider when choosing mobile solutions, which is why Getac ensures its fully-rugged units operate even when dropped onto concrete or used in harsh environmental conditions such as heat and cold, dust and rain. The testing these units endure ensures the devices meet the highest standards of ruggedness and reliability, including many military based standards. The company's products are tested by outside third party testing facilities to ensure all testing is consistent with industry standards and without bias.
Although these rugged and semi-rugged computers are built to withstand extreme weather and conditions, they are still prone to damage because of use-and abuse-or they will require hardware/software upgrades that can't be done locally.
"Our customers are telling us that in today's fully connected world, it is no longer acceptable to wait weeks for repair of operationally critical technology," said Cary Pappas, CEO of FedEx TechConnect. "Rapid, reliable transportation is important, but only a part of the solution."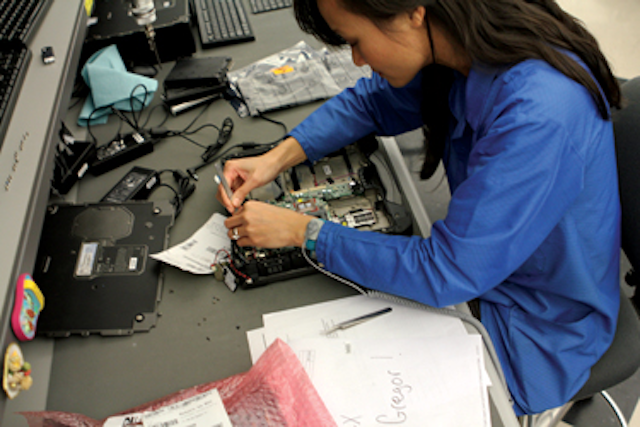 Getac has chosen to incorporate repair, refurbishment and logistics services by FedEx TechConnect for Getac's fully rugged notebook, tablet and handheld computers that meet the demands of field-based applications.
"The new FedEx TechConnect program will be a strong addition to our five-year, bumper-to-bumper warranty," said Jim Rimay, president of Getac Inc. "Our customers are on the front lines of some of the most hazardous, demanding and time-sensitive professions in the world. Consolidating the numerous steps of packing, drop-off, diagnosis, repair and shipment entirely with FedEx provides Getac customers with unprecedented turnaround times and open system visibility for tracking both the transit and repair status online."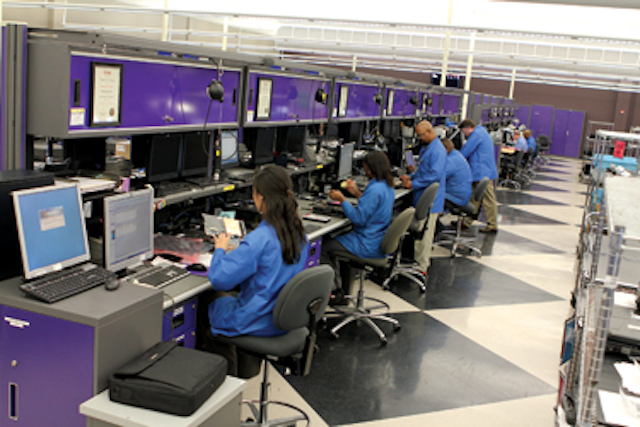 As part of the program, Getac customers needing repair, refurbishment or system upgrades can link to the FedEx TechConnect service portal from the support section of the Getac website (us.getac.com/service). At the portal, customers can complete a repair authorization, print a shipping label, schedule a pickup, or find any one of more than 1,800 FedEx Office locations where equipment packaging and shipping services are provided.
The computers are shipped by FedEx Ground or FedEx Express to the FedEx TechConnect repair facility where they are repaired-sometimes the same day-and shipped back. For urgent repairs, customers can upgrade to Getac's PriorityCare and be back up and running in as little as 48 hours, door-to-door.