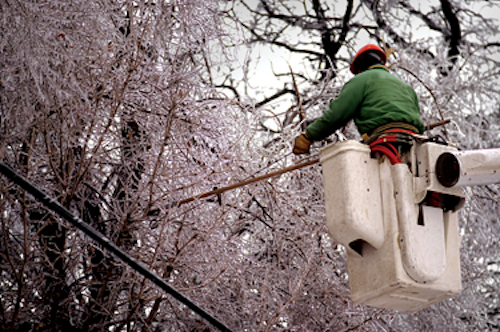 By Lisa Owen and Mark Miller
Why Green Your Fleet?
Electrical, cable and telecom utility companies have incorporated sustainable products into their fleets for years to accomplish a variety of business objectives. As fleet managers begin to look at the results from these greening initiatives, more companies are realizing tangible benefits and intangible strategic value that biobased and environmentally safe products bring to their companies.
When considering a sustainability program for a utility company's work truck fleet, the top priority continues to be fuel consumption and carbon emissions-and for good reason. Clean, efficient engine systems are vital to a robust fleet greening effort, but a focus only on fuel and power technologies can lead to missed opportunities in further reducing costs, workplace hazards and environmental impact. Specifically, biobased chemicals offer an additional dimension of sustainability value to work truck fleets and often are bypassed or underused. With knowledge of these products and a typical operating budget for specialty chemicals, fleet managers can be assured that using biobased products in their fleet operations will offer effective solutions to common problems-while providing a meaningful return on their investment. Altec Green Fleet provides an example of the value of switching to biobased functional fluids.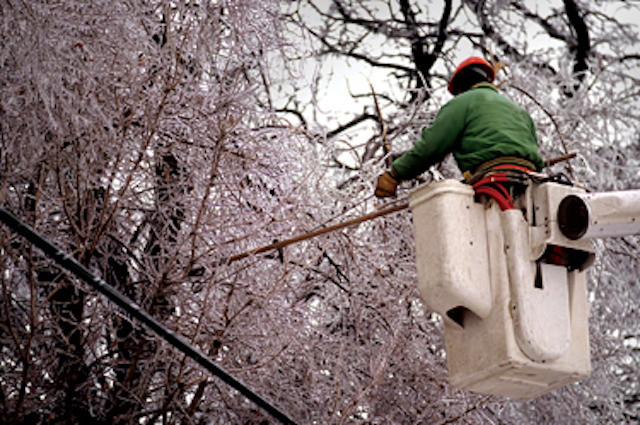 Biobased Chemicals in the Field
Altec Inc., a provider of products and services to the electric utility, telecommunications, contractor, lights and signs, and tree care markets, is making a commitment to sustainability by offering "Environmentally Responsible Engineered Solutions" through Altec Green Fleet. This subset of the Altec brand represents products that help its customers operate more efficiently and reduce their impact on the environment.
Altec Green Fleet helps its customers accomplish these goals through an "all-of-the-above" sustainability strategy, which encompasses Altec Jobsite Energy Management System (JEMS) hybrid-electric energy storage system, integration of lightweight materials to decrease Gross Vehicle Weight Ratings (GVWR) and improve fuel economy, as well as alternative fuels and EnviroLogic biobased hydraulic oil. EnviroLogic products from Terresolve Technologies are readily biodegradable and carry with them the highest American Society for Testing and Materials (ASTM) rating. These biobased products are non-toxic to plants and animals and serve as a crucial dimension to the company's sustainable solutions for utility fleets.
Solving Problems: Specific Benefits of Biobased Chemicals
Utility companies and equipment providers inevitably encounter issues with their work truck hydraulic systems, such as hose ruptures and fittings failures, which can result in spills or leaks of hydraulic fluid. If accidentally released into the environment, petroleum-based chemicals can cause immediate and lasting damage to the soil and surrounding ecosystem, which can tarnish the reputation of a utility company and lead to remediation expenses. An example is Northeast Utilities (NEU), which operates New England's largest utility system serving more than 3.5 million electric and natural gas customers. In the early 2000s, NEU occasionally experienced petroleum hydraulic fluid spills from its equipment, which exposed the company to potential environmental fines and cleanup costs. In 2003, after an extensive search, the company and its truck fabricator, North American Equipment Upfitters (NAEU), began testing Terresolve Technologies' natural ester-based EnviroLogic 122 to protect its constituents and reduce environmental risk and costs to the company. The company used this readily biodegradable, vegetable-based lubricant to directly replace the conventional petroleum-based hydraulic fluid it had previously used.
Readily biodegradable products are defined by ASTM 5864-the standard test method for determining biodegradation of lubricants and their components- as those that degrade by at least 60 percent within 28 days, offering a solution to this common problem. As a result, regulatory agencies often view biobased spills differently, which can positively impact spill response, costs, repairs and ultimately operational productivity.
In addition, as trucks drive off-road on a daily basis for maintenance and repair functions, utility fleets get dirty and require cleaning to maximize vehicle life, mitigate maintenance costs and promote the company brand. Biobased cleaning products play a role in this process, which has become a more prevalent issue as effluent water quality standards continue to increase. Biobased cleaners incorporate demulsifying technologies to keep oil and grime from trucks separate from the water. These products can be used daily, are effective in small quantities, and can perform alongside the best petroleum-based products-removing grease and dirt while leaving surfaces and the surrounding environment unharmed.
Looking beyond the tangible benefits of biobased chemicals, utility fleet managers who incorporate biobased hydraulic fluids and cleaners into their work truck operations also have an opportunity to build goodwill and further brand their companies as responsible corporate citizens. Phasing out more hazardous, petroleum-based chemicals from fleet operations and replacing them with biobased, environmentally safe products reinforces their commitment to creating a safer workplace and community environment, adding another measure of value to their investment in biobased products.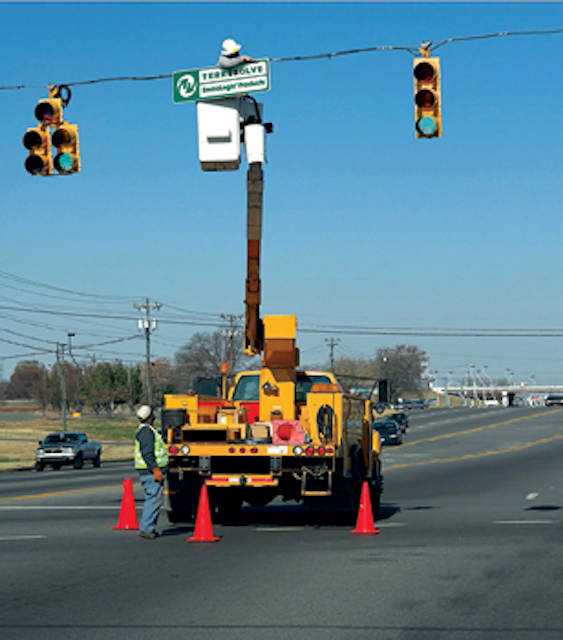 The primary concern for fleet managers is ensuring sustainable products will not negatively affect performance. In the past, some fleet managers may have dismissed biobased products from their fleet greening programs because of the impression they do not work for their applications. This idea probably stems from experiences with early forms of some vegetable-based fluids, which could at times fail in extreme conditions such as freezing temperatures and high pressures commonly found in industrial hydraulic systems. Technological advances, innovative base oils and special additives, however, have been incorporated into biobased chemicals for years to overcome these early issues. The formulas that make up EnviroLogic hydraulic fluid and gear oil products from RSC Bio Solutions and Terresolve Technologies have shown that today's biodegradable alternatives do not have tradeoffs in performance.
Formulators and raw material suppliers develop biobased products to improve safety and efficiency, and lab tests and field demonstrations spanning years have proven these biobased options often outperform traditional chemical products. To be specific, vegetable-based stocks offer superior lubricity and anti-wear characteristics to petroleum-based products-in addition to their being readily biodegradable and safer for employees. Biobased products perform in some of the world's most demanding environments-operating equipment and fleets in the extreme cold of Alaska, offshore marine platforms and wind turbines, to name a few.
Beyond the Field: Biodegradable Fluids and Wind Power
More closely related to power generation, biobased chemicals have proven themselves as tools in optimizing the performance and further reducing the carbon footprint of wind turbines. Readily biodegradable, biobased and synthetic lubricating fluids play a role in maximizing the operating efficiency of wind turbine and power generation components by providing long lasting anti-wear and corrosion resistance that allows more time harnessing wind and less time maintaining equipment.
This is important to the wind industry because turbine duty cycles present a challenge for maintaining lubricant performance. A field demonstration of RSC Bio Solutions' EnviroLogic 132 hydraulic fluid on a Vestas V27 225 kW turbine with the Great Lakes Science Center (GLSC) in Cleveland, Ohio, spanned 5.5 years and 47,832 operating hours before routine oil sampling and analysis indicated any significant change in oil parameters-kinematic viscosity, total acid number (TAN) and wear metals-to signal the need for an oil change. In comparison, the typical life expectancy of conventional oil used by GLSC was three years. The 83 percent extension in oil life allows more power generation up time and lower overall turbine maintenance that drives cost.
Throughout the past 10 years, fleet managers have seen environmentally responsible chemicals evolve from a feel-good afterthought to a measurable investment by earnings-conscious fleet managers. The operational improvements to utility fleet equipment and work trucks, in addition to the intangible and residual benefits of switching to readily biodegradable chemical solutions, goes beyond recouping the costs of implementing these products. By measurably helping mitigate financial risk and boost the bottom line through increasing performance while decreasing environmental impact, forward-thinking fleet managers are recognizing the value of biobased solutions.
---
About the authors: Lisa Owen is RSC Bio Solutions' business development director and is based in Charlotte, N.C. Owen brings more than 16 years of industrial business-to-business commercial development experience including eight years with biobased solvents and renewable resource based plastics from her roles at NatureWorks LLC. Mark Miller is CEO of Terresolve Technologies Ltd. Founded in 1996, Terresolve produces non-toxic, biodegradable industrial lubricants and functional fluids that deliver high performance and have been proven in the lab and in the field. www.terresolve.com