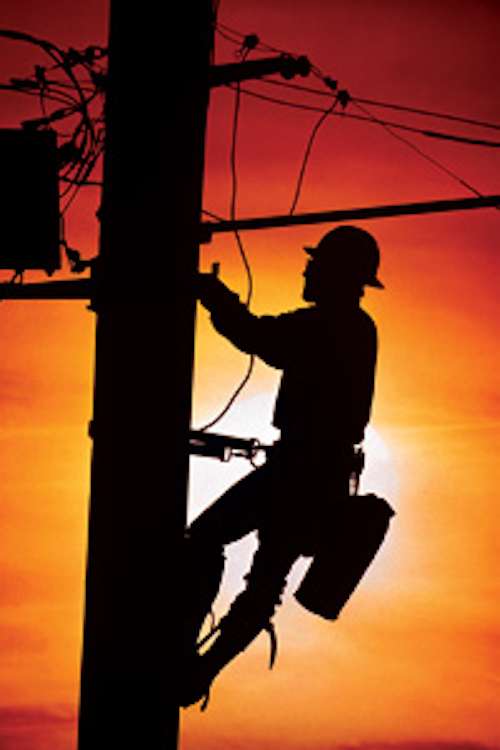 How the Field Workforce Contributes to the Success of New Projects and Day-to-Day Maintenance
By Will Claxton
Hurry up and wait-one of the most frustrating things people suffer through nearly every day. You show up at a job site ready to work, but the prep crews haven't finished getting the area ready.
For utilities with large capital expenditure projects, and even day-to-day maintenance, hurry-up-and-wait isn't just frustrating-it's expensive. It's wasteful to pay specialists to sit in their trucks and wait for a crew to prep a job site.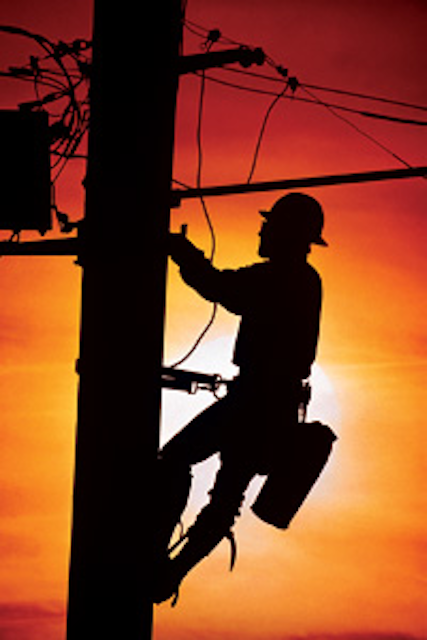 Consider a fiber-optic line installation to a downtown office building. One crew needs to dig a trench for the cables, another needs to tie lines into a fiber ring, and a third needs to make connections within the building. Without proper planning, each crew will hurry to finish its task-but the next will not be ready to begin their part of the job. The all too common outcome is projects that take much longer than necessary to complete.
But, it doesn't have to be that way. With proper planning and the technology to support and optimize the process, you can make the transition look like an Olympic relay race with the job-readiness baton seamlessly passed from team to team. Each team becomes instantly ready for action as the last group finishes its work.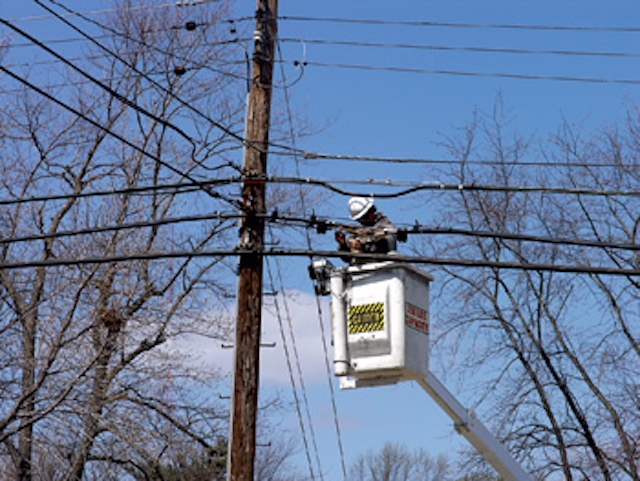 Preparing Your Runners: First, Understand What They Bring to the Team
From an outside perspective, it seems simple-you have a job, you assign it to someone to do at a certain time, you send them a notification with their appointed time, and they arrive and do the job. But, utilities know it's more complex than that.
Beyond having the equipment and tools for the job, proper planning for any fieldwork requires identifying each group that needs to perform a task, assigning the correct amount of time for each activity, and ensuring the job is ready for the next crew before bringing them to the work site. Many times, utilities use project management tools to help manage this workflow.
The biggest variable in this equation, however, the one that could cause the process to fail, is one that utilities many times overlook-the individual field employee's work patterns and skill sets.
No two people work the same way, just as no two people run a relay the same way. This is why relay teams pick the order of their runners, differentiating the starters from anchor finishers. It's the reality of how people operate, and it magnifies in importance when the next task is dependent on knowing when the first one has been completed.
In an example, Jim typically takes two hours to dig a trench for the cables. Tony needs 45 minutes on average to tie lines to a fiber ring. Mike usually requires 60 minutes to make the connections in the building. It's helpful to be able to track the tasks as they are completed throughout the project. But, if you don't know with certainty at the beginning how long it takes each individual to perform a certain job, you might schedule Tony to arrive on-site 45 minutes before Jim finishes digging the trench. The project and the others that are scheduled after it will have delays before they start.
This is an unavoidable variance that has implications for how utilities plan projects-specifically, how they learn this information and then use it to optimize the individual tasks within the bigger project. These capabilities go beyond what project management tools can do, and utilities get this knowledge from field service management applications. Ideally, these applications learn how each person works, creates a pattern for the individual, and then uses those patterns to build schedules that accurately reflect the process behind, for example, a fiber installation. And, it helps ensure the utility completes the project before the deadline.
This demonstrates the potential value utilities can gain when they have specific data about the way their field employees work.
Avoiding the Baton Drop: Benefits of Managing the Field Workforce More Effectively
In a relay, the worst crime a runner can commit is dropping the baton. Forcing teammates to stop, look for the metal tube and start running again robs them of momentum and often results in losing the race.
Similar to a race, fiber installation and other large capital projects have their share of risks-risks that can be overcome with proper management of the field service teams and processes. Following are the top four risks and inefficiencies that can be overcome:
1. Wasting time
Good mobile employees know they need to make sure job sites are ready for them before they begin work. That sometimes means calling an operations center to ensure lines are in place. In some cases, technicians drive by sites to check work status.
While these are necessary pieces of the process, they can be done more efficiently. With a field service management app on a smart device, for example, technicians can check the conditions of preliminary project steps without physically driving to the location. In the end, gaining this efficiency doesn't just mean more productivity for the field employee-but also cost savings by reducing wasted truck rolls and saving money on gasoline and vehicle wear.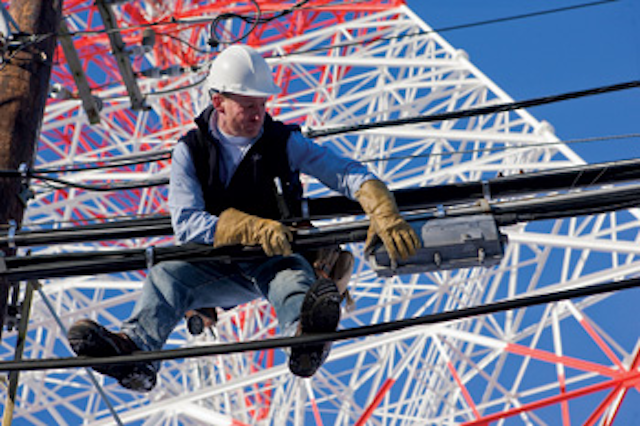 2. Safety
Field technicians are in the elements-many times in compromising situations. For employees' safety, utilities must coordinate and track the steps of work in the field if something should go wrong. Utilities don't want to send a field employee to work on the gas line before the gas has been turned off, and safeguards can be put in place-such as prompting them with a checklist on their smart device before they start a job.
In addition, bringing a smart device into the process can improve safety. Devices are equipped with global positioning system (GPS) technology, making it possible to figure out if that employee you haven't heard from in two hours is in trouble or if he took an extra long coffee break.
3. Regulatory non-compliance
Utilities are in a highly-regulated environment, and being ready for lawsuits and audits is the reality of the business. Managing the field workforce with field service management apps can digitally and automatically track information to ease the burden of having to present evidence. With smart devices, employees can easily collect this information in real-time, taking time and location-stamped pictures of various stages of the installation. It's a digital audit trail.
4. Missing deadlines
Getting permits from the government to perform their work is a part of most projects-and these permits expire, with a price attached if the work isn't completed on time. When utilities don't use real information about how the field workforce operates, it becomes challenging to meet deadlines.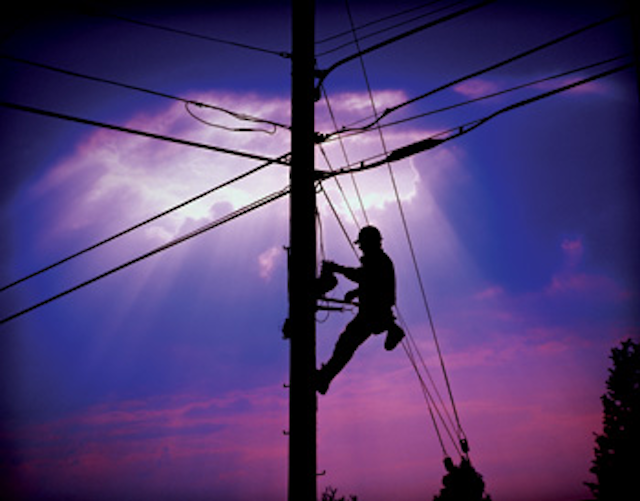 One fine might not seem important, but they add up. This is a cost that utilities can control-it goes back to having a field service strategy centered on how employees work as individuals, and then using that information to effectively route and schedule them in these multi-phase projects.
Many utilities focus on equipment they need to build the infrastructure and the material for the infrastructure. But, they can't afford to ignore the processes of the field workforce doing the installation. From digging the trench to activating and testing the fiber, taking advantage of mobile and field service technology that manages the process according to each individual field employee can ensure each step of the job is handed off with Olympic precision.
---
About the author: As product manager at TOA Technologies, Will Claxton is focused on developing and maintaining ETAdirect, TOA's cloud-based field service management solution. In this role, Claxton manages the development and implementation of new features in ETAdirect and new versions of the solution.