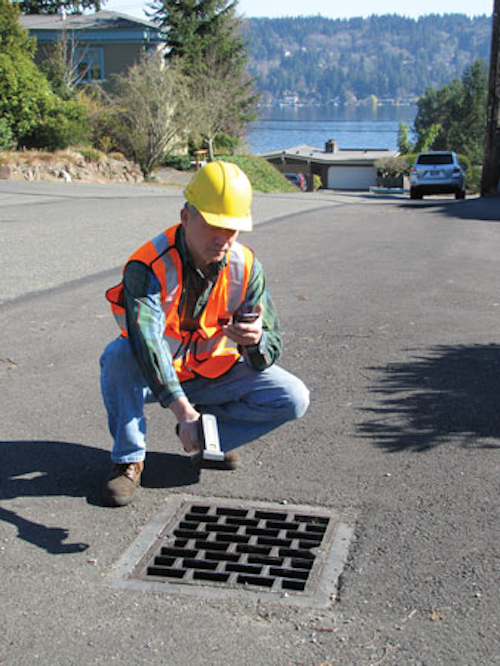 Mobile field data collection can enhance a variety of essential daily job functions. It is important, however, to find the right technology to do the job. Many utility professionals collect data as a part of their day to day activities, such as the maintenance and audits of automated meter infrastructure (AMI) and advanced meter reading (AMR) systems. For many organizations, manual collection of data has been replaced by electronic data and new cloud-hosted technology accessible through mobile devices as a software application that offers an even more effective and convenient way to collect data. Industry professionals are able to access a global positioning system (GPS) to map field assets, streamline workflows and evaluate productivity gains whether the company leverages bring your own device (BYOD) or issues smart devices to field workers. With this type of technology in place, important daily functions become accessible and data collection is magnified.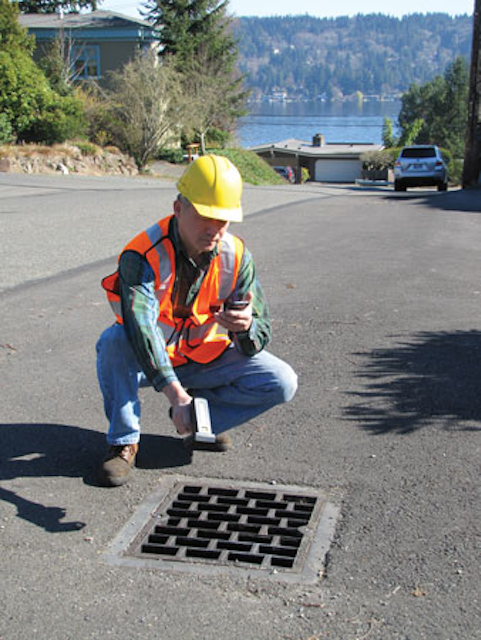 SL-serco, of St. Anthony, Minnesota, supports the AMI and AMR systems of water and other utility providers. They coordinate field activities for audits, repairs and data collection, then leverage the resulting data to help utilities optimize their advanced metering systems. Reed Sutter is manager of AMI/AMR systems support. Sutter has long relied on electronic data collection rather than pen and paper, but, until recently, efforts to increase efficiency were hindered by an inability to combine old data with new. SL-serco needed a solution that would enable a holistic view of all data to effectively measure productivity. In turn, Sutter began seeking a solution that would allow them to combine the old and new data to streamline the workflow and increase efficiency in the field.
The Solution for SL-serco
In 2013, Sutter's team adopted the Trimble TerraFlex mobile app and began running the app on a variety of devices. At the time, the program could improve some workflows, but it wasn't able to meet every need.
"Initially, TerraFlex didn't enable us to combine old and new data, but it worked excellently," Sutter said. "GPS coordinates increased our efficiency by accurately locating meters on a property."
SL-serco saw an immediate benefit after implementing TerraFlex on mobile devices. The customizable platform enabled Sutter to quickly create a variety of forms that encompass all of the different fields he needed.
"The forms are really easy to use. I get very few calls from the field," Sutter said.
Data collected through the forms is automatically transferred by TerraFlex to the cloud for access by office colleagues. The app also allows staff to enter data while offline and then simply synchronize their devices when cell coverage is available. When they need to geo-reference an asset, but GPS data isn't being logged, the process is again simple-they manually place a dot onscreen when collecting the data; later they add the GPS location through a Google satellite image. Customized forms provide staff with exactly the fields they require, so they can collect the correct information.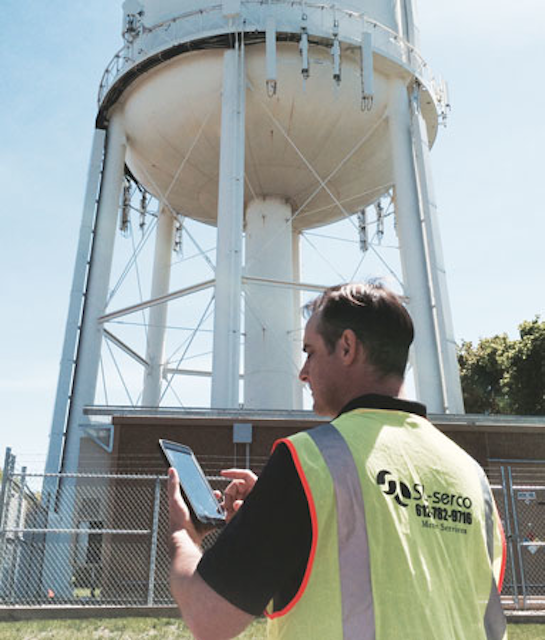 Sutter employed TerraFlex at every opportunity. When the TerraFlex Advanced edition was introduced, his team was able to combine their old and new data and fully use the app. For many auditing tasks it's important to track events-for example, meter replacements.
"We import previous data and attach new installed meter data to it just by creating a new form," Sutter said. "When a field tech inputs data, they're just adding information to an existing record."
Re-routing sequences with GPS coordinates also is easier. AMR customers typically hold a set of accounts sequenced in a particular order for maintenance. By collecting GPS coordinates for existing meters in TerraFlex, SL-serco can use location information to create a faster route to follow for maintenance and data collection.
"With TerraFlex Advanced, finally we can combine our old and new data and put TerraFlex to work on a lot more jobs," Sutter said.
By using an advanced-technology solution for collecting data and making the most of accurate GPS locations, Sutter and his team have transformed their work processes with "off the meter" efficiency.
"We're able to use TerraFlex Advanced for so much more. It's effective, simple to use and very reliable," Sutter said.
Additional Uses for Advanced-technology Data Collection
The Trimble TerraFlex Advanced chosen by SL-serco enables data collection with ease-even when cellular coverage is not available. Mobile apps such as the TerraFlex Advanced are not limited to the features that SL-serco uses. This type of advanced-technology solution creates more efficient and productive field data collection, GPS location, and allows utility professionals to collect data from anywhere to complete a number of additional important workflows including the following.
Collection of Multiple Feature Types:
Nested forms enable the collection of multiple feature types in a single outing. A city parks employee collecting a line feature along a pedestrian route through a park, for example, can halt the collection to quickly collect a point feature while inspecting other items such as a park bench or signage. With nested forms functionality, it is easy to make a fast switch back to collecting the pedestrian route.
Editing Line Positions:
These apps can allow employees in the field to refine or update field positions to capture as-built changes in a localized manner. If a municipality, for example, wanted to rework water infrastructure by re-routing sewer pipes, they can capture the as-built geometry of the changes by updating existing positions of the affected area without having to modify the water infrastructure as a whole.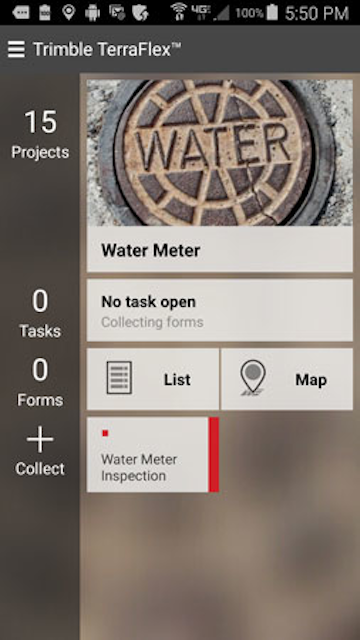 Locating Buried Utilities:
An organization can leverage a mobile app for collecting geospatial data to accurately record underground utility locations. Data is collected within the app and the results are then delivered as an easy-to-read utility map that is accessible online. If needed, additional hand held devices can help increase the location accuracy of the buried assets.
Meeting Accuracy Requirements:
Some technology offers the option to constrain users to capture data within a specified accuracy range. Features-such as buried assets like joints, valves and welds on a gas line-that require high accuracy information cannot be collected unless the mandatory accuracy threshold is met. Critical assets can be quickly relocated when needed and monitored for regulatory and safety requirements when using this type of feature.
Combining Mobile Apps With Technology to Increase Accuracy:
TerraFlex and similar mobile app options also can be integrated with other technologies that allow users to secure real-time sub-meter accurate location status on their mobile device. This enhances the effectiveness of BYOD technologies such as a smart phone or tablet when accuracy is essential to location or workflow processes. To increase accuracy, a user can connect to an external receiver and use a variety of different real-time correction sources. New receivers are pocket-sized, lightweight and ruggedized, and offer professional-grade positioning information to consumer and professional mobile devices through Bluetooth connectivity.
Wrap-up
SL-serco was able to meet its ultimate need of combining new and old data, and found a way to create additional workflow efficiencies with TerraFlex and TerraFlex Advanced. BYOD software apps were created to improve data collection in the field through easy-to-use platforms with GPS location abilities. These apps are successfully deployed across multiple industries, and users are not limited to using them in places where there is a cellular connection because of offline capabilities. As BYOD and smart devices use increases in utility and other markets, industry professionals will be able to collect more robust data and establish a number of new efficiencies.
More Utility Products Current Issue Articles
More Utility Products Archives Issue Articles