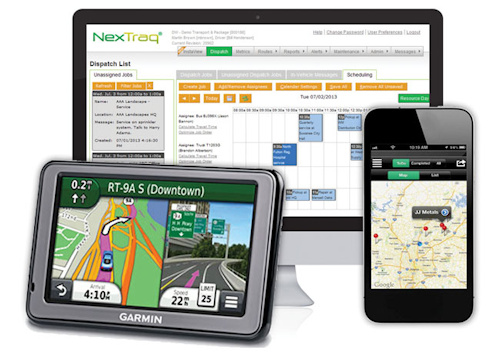 By Wyn Partington
In the telematics industry, there are many global positioning system (GPS) fleet tracking solutions that utility companies can consider to support their fleet operations. There can be a wide range of prices and offerings, which can make it difficult to determine which solution is best for your company. There are five key features, however, that companies should look for when considering a fleet management solution: fuel tracking, route optimization, dispatching, asset tracking and reporting.
Fuel Tracking
According to the AAA Fuel Gauge Report, on average, gas prices have dropped across the country. Gas prices, however, are constantly fluctuating and are a necessary cost for fleets, which can make it difficult to plan expenses. Fuel tracking and management is a key feature that utility companies should seek in a telematics solution. Look for a solution that provides data that allows for tracking, monitoring and analyzing fuel consumption to improve efficiencies, reduce waste, account for fuel purchases and improve buying behavior.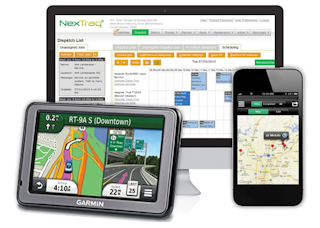 Fuel reports allow management to identify any behaviors that are not fuel efficient, such as idling, or identify any vehicles that are not operating at an efficient level. This provides managers with the data and tools they need to eliminate wasteful practices, which puts more money back in the company's pocket.
Free fuel card integration is an option with some providers, which offers a more complete view of your fleet operations and fleet fuel consumption. Gas card data, fuel card transactions and maintenance purchase information are all pulled into the GPS fleet tracking solution's dashboard. This allows business managers to run reports to better analyze and understand the fleet's fuel utilization. Fuel card integration also allows companies to set limits on fuel-related purchases, ensuring purchases are for business travel and reducing the risk of fuel slippage or other behaviors from occurring.
Route Optimization
Utility employees often spend a good portion of their day in the vehicle, traveling to job sites in many different areas. A GPS fleet tracking solution provides managers with a key view into where employees and assets are located and where they are going. Job scheduling, route optimization and dispatching are three features that together create a complete picture into the day's schedule and allow employees to be routed efficiently and safely to their job sites.
Routing should be an easy-to-use feature that takes all of the locations and stops in a vehicle's route and orders them to create the shortest, most efficient route. Optimized routes can be sent to the vehicle's in-vehicle Personal Navigation Device (PND), with voice-guided, turn-by-turn directions, eliminating the need for the driver to pick up his or her cell phone.
Dispatching
As new jobs come in throughout the day, dispatchers can easily view which employee is closest to the site, schedule the job and dispatch the address and directions directly to the employee's PND. Dispatching features also have the option to send messages to and from the field to the home office, again reducing the need to use hand-held devices while behind the wheel. By using dispatching and routing together, utility companies are able to increase productivity by completing more jobs in one day and increase visibility into the field from the main office.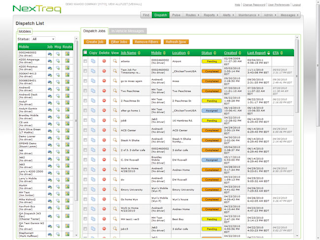 Reports are a key feature of a telematics solution that should not be overlooked when considering providers. Seek an option that offers a variety of customizable reports that provide information on all aspects of fleet operations including routes, fuel usage, maintenance and driver behavior. Reports can be delivered quickly to your inbox or pulled up within the solution and emailed to your team, whether the data is regarding a single vehicle or your entire fleet.
There are a number of telematics providers on the market, and the options can be overwhelming when considering which one would work best for a company. These five key features, however, are essential to achieving return on investment and improving overall fleet operations.
---
About the author: Wyn Partington is the Vice President of Marketing at NexTraq. NexTraq's applications-Fleet Dispatch, Fleet Metrics and NexTraq Connect-deliver real-time data needed to optimize fleet operations.
More Utility Products Current Issue Articles
More Utility Products Archives Issue Articles