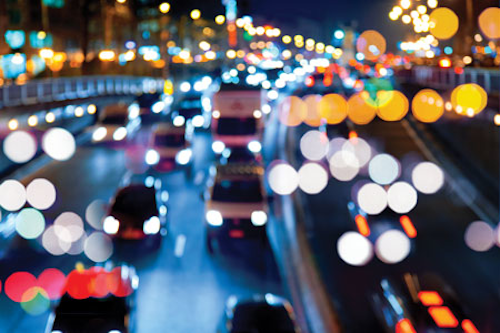 By Joe Castelli
One of the less talked about advantages of implementing a fleet telematics system is the improvement in customer service. This is more difficult to measure than other telematics benefits, such as saving on fuel costs or reducing maintenance spend. It is a core reason, however, that makes implementing an advanced telematics system so compelling for fleets of any size. For organizations in the utility industry, true success also includes improving efficiencies, both on and off the road, increasing the quality of service, and ultimately creating satisfied-and loyal-customers.
Every touchpoint in the customer service chain is an opportunity to build loyalty. For many businesses, including telephone and cable companies, utility fleets must respond to a customer concern in a timely manner to maintain positive satisfaction levels. Addressing client needs quickly and reliably can help create a competitive advantage-and could even result in more business and growth.
By providing data and feedback that enables fleet managers to make quick, informed decisions, telematics systems can help utility organizations be more responsive to customer service issues. Those decisions are the bedrock of an effective business.
Seamless Communication
Although being in constant contact with drivers seems like a positive for businesses, over-communication between a dispatcher and a driver can be dangerous. Drivers are often required to multi-task, which can cause distracted driving. An advanced telematics system allows fleet managers to achieve both driver safety and quality customer service. Once telematics is in play, fleet managers can track vehicle locations at the click of a button. Messages or alerts can then be sent to the fleet device, as opposed to the driver's cell phone, promoting safe driving habits and allowing the organization to potentially save on insurance premiums. In addition, the dispatch pipeline is more streamlined and efficient, getting resources and services where they need to be at a moment's notice. Communicating the right way empowers both the fleet manager and the driver to do their jobs better.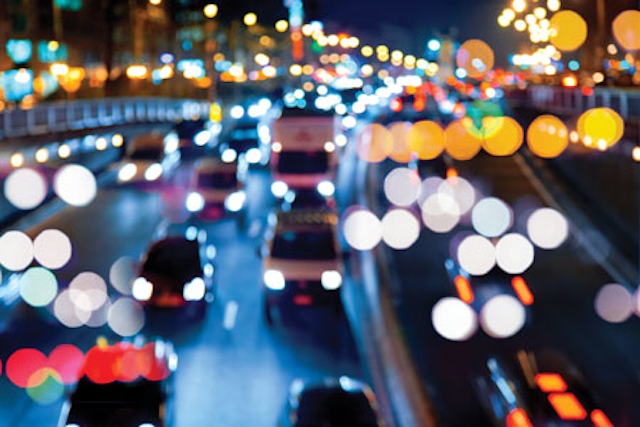 Where's My Fleet?
With fleet telematics systems, managers get reports on the location of all resources in a fleet so they can dispatch the vehicle closest in proximity to a job. Real-time traffic information is also available using telematics, allowing fleet managers to provide customers with much more accurate arrival times. Showing up at an exact pre-determined time (no four-hour windows here) will also promote goodwill with the customer. For companies in the telephone, cable and repair industries, a smaller service window is a real, tangible competitive advantage.
Real-time in Real-time
Advanced telematics systems provide traffic alerts or notifications from fleet managers, so drivers can make adjustments to travel routes or job orders on the go. Drivers directly receive the most efficient route, while fleet managers have access to data including start and finish points, journey duration and distance traveled. When a driver is addressing a customer need, the order for the next job will already be posted in the driver terminal. Automatic dispatching cuts down on wasted time because routing is already in place and the next job can be reached faster. This also allows fleets to complete more jobs per day, improving the business' bottom line. The entire system is more effective because drivers receive dispatch orders and fleet managers view orders in progress and in real time.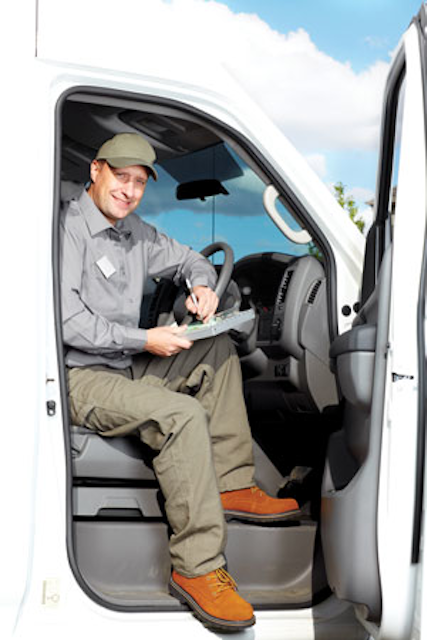 Unforeseen Setbacks
Fleet managers must always be prepared for difficult situations to avoid potential setbacks. It can be easy to sour a customer relationship if they have grown to expect a certain level of top-notch customer service, and then an appointment is missed because of an unforeseen problem such as a stolen vehicle or drivers going off-route. A telematics system that can also provide stolen vehicle recovery assistance is an excellent way to prepare for those challenges. LoJack's bundle, which includes Stolen Vehicle Recovery equipment in addition to LoJack Fleet Management, provides these services. While many telematics systems use global positioning system (GPS) data, it is not always effective in locating stolen assets-such as when criminals store vehicles in crates or underground. Planning ahead for future hurdles and complications is essential for fleets and ensures customer needs are attended to, building satisfaction and goodwill.
Have a Bird's Eye View Instead of Flying Blind
With a telematics system, fleet managers can make smart decisions about business ventures and customer service concerns 24/7 instead of making educated guesses and flying blind. Managers can make data actionable, identifying broader business trends that then help them make informed choices. The data collected using telematics can alert businesses to customer service weak points and enable fast improvements.
For companies that must address customer needs in a timely and efficient manner, it is worth considering telematics. A smile on an individual customer's face may not be a measurable data point, but the impact of many satisfied customers is guaranteed to improve a company's reputation-as well as its bottom line.
---
About the author: Joe Castelli is vice president of Fleet & Commercial Operations at LoJack.
More Utility Products Current Issue Articles
More Utility Products Archives Issue Articles