Public Utilities Enhance Operations
Through Geographic Information System, Mobile Computing
Oct 1st, 2011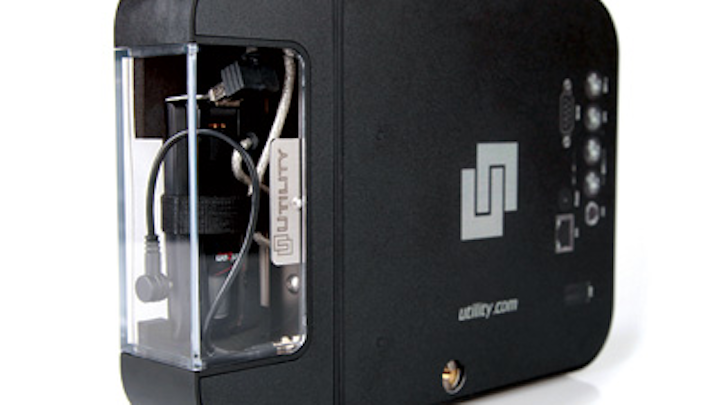 Through Geographic Information System, Mobile Computing
By Lindsey Haan
State and local agencies are under constant pressure to provide high-quality services to citizens while managing flat or reduced budgets. Public utilities are no exception. Powerful software applications can help utilities achieve greater operational efficiencies—in effect, to do more with the same or fewer resources—and, at the same time, provide better customer service.
Improve Productivity and Responsiveness
For years, utility workers in the field had to refer to a stack of papers every day—from infrastructure maps and work orders to data sheets. They also had to rely on radio calls from dispatch for additional information about service calls during the workday. The process was inflexible and time consuming for both field workers and dispatch.
Today, mobile computing systems and geographic information systems (GIS) technologies are facilitating a more streamlined way to work. The solution enables route optimization—providing drivers with the quickest route between jobs to help workers answer more service calls per day while decreasing gas use—and transmits real-time information back to headquarters to improve asset management and support work-order management.
One such solution is the OnComm Rocket, a rugged, vehicle-mounted broadband wireless communications gateway that ties Wi-Fi, radio, cellular, Internet Protocol (IP) telephony, broadband and mapping technologies together through a single device. The solution enables real-time information sharing between mobile workers and dispatch, and provides highly mobile workers, such as utility service professionals, with the tools they need to receive and record critical information in the field. The technology reduces and even eliminates paperwork, and it enables better, faster decision-making.
When a service request is received, for example, managers can track trucks in the field to identify who is closest to the job site and reroute workers as needed. The GIS functionality takes into account time of day, traffic, road closures and accidents. As a result, employees are more productive, and managers are also better able to approximate arrival times for customers.
Enhance Fleet Management
Mobility technologies can save utilities time and money in many other ways. Radio frequency identification (RFID) tags attached to equipment, for example, allow dispatch to find the closest properly equipped vehicle for a specific job without having to radio multiple employees with the query.
GIS technologies can also help managers quickly identify loss of productivity caused when drivers are off route or idling too long. Onboard vehicle diagnostics can recognize vehicle maintenance problems, triggering dispatch to send support or schedule service—reducing wear and loss of productivity because of out-of-service vehicles.
If a vehicle or piece of equipment is lost or stolen, automatic vehicle locator and RFID technologies also relay data on their location, reducing downtime. The data collected by these technologies can also reinforce other service records, supplementing legal proceedings or other formal data requests in the event the utility needs to defend its service record.
Utilizing new mobile and GIS technologies is one of the most effective ways to improve operational efficiencies and use budget dollars efficiently. Up-to-the-minute communications that GIS and mobile computing systems enable mean that public utility employees make the most of their time in the office and in the field.
---
Finding the Right Solution
Utilities should consider a number of factors before selecting and implementing a GIS and mobile computing solution. By understanding business processes and infrastructure needs, they can find a tailored solution that helps achieve greater operational efficiency and significant cost savings. CDW-G recommends that agencies take the following steps to find a mobile and GIS solution:
Assess your organization: Mobile computing and GIS technologies have a variety of capabilities that enhance business processes. Assess your operations to pinpoint service gaps, manual processes and other time lags, and identify opportunities to achieve greater operational efficiency.
Identify solutions that meet most or all of your needs: GIS and mobile computing solutions are available at a wide range of price points. Evaluate available products to find a solution that will give your organization the biggest bang for its buck both in the office and in the field.
Control information flow: Decide who has access to information in the field, and how much. Whether across multiple organizations or agencies, or internally between departments or managers and employees, determine when and how much fleet information is shared.
Invest in training: As with any new technology, it takes training and practice for drivers and field technicians to use the devices effectively. Conduct training before and after devices are deployed, and consider a transitional period where employees use paper records and consult with dispatch on some tasks and use mobile technology for others.
---
About the author: Lindsey Haan is CDW-G's mobility solution architect.
More Utility Products Current Issue Articles
More Utility Products Archives Issue Articles