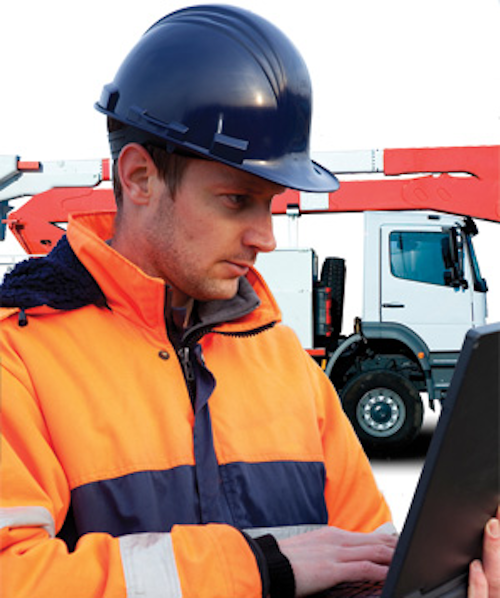 Real-time connectivity can improve productivity, operations, customer service and the bottom line.
By Stephanie Hughes-White
Utility companies are under growing fiscal restraints, and, with the operational changes, there is no relief in sight. At the same time, new technologies are emerging that could provide better efficiencies and effectiveness for the utility field worker. Whether it is smart meters, global positioning system (GPS) navigation devices, service call dispatching and reporting, vehicle diagnostics or connectivity, new technologies will provide utility workers with the ability to cover more ground with better coordination, efficiency and on-the-job safety.
In times of an emergency, when a storm, hurricane, tornado, flooding or any other natural disaster occurs, utilities can be interrupted for hundreds or thousands of people, prompting an immediate response as dispatchers schedule crews to restore service. This scenario takes place in utilities around the country on a daily basis, and efficient dispatch is one of the key elements to restoring service.
By connecting the mobile workforce to the corporate network, dispatch and navigation information can be sent to field crews who are then able to access work orders, schedule systems, submit reports, send emails and look up information. Dispatchers can track vehicles and ensure quick responses to customer and operational requirements, therefore enhancing productivity, reducing inefficiencies, increasing organizational cash flow and improving operations across the entire organization.
Connectivity Options
There are many options for utilities wanting to be connected to their field crews. In some cases, where mobile workers are following a pre-scheduled run, a printed manifest might be sufficient. Many utility field crews can run on basic laptop connections; many mission critical crews, however, might require automated vehicle location (AVL), GPS navigation and video surveillance that need more than a basic laptop connection. Running a mission critical crew with only one network and limited bandwidth can be problematic because of limited coverage and poor connection speeds.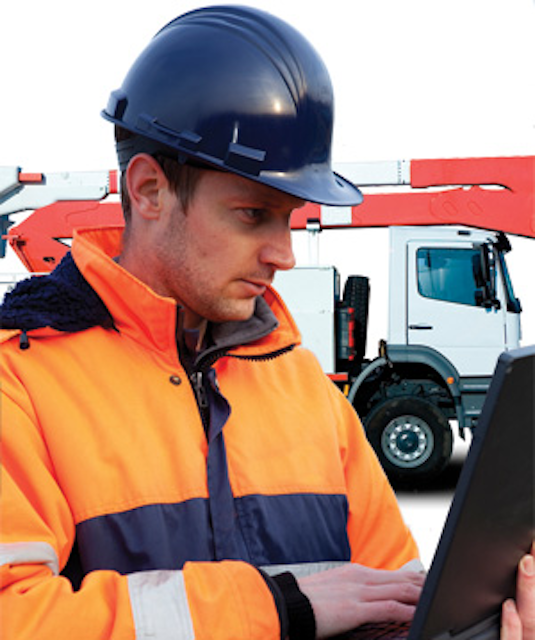 Mobile Branch Offices
One of the latest technologies that can better enable mission critical crews is transforming vehicles into mobile branch offices, enabling utility workers' laptops, tablets, video cameras, personal digital assistants (PDAs) and other devices in and around the vehicle to connect seamlessly and securely to the corporate network. This extends the corporate environment—applications, systems and security—to enable complete integration of navigation, dispatch, business intelligence, telemetry, client management software and other enterprise applications to manage customer interactions as they occur.
Make the Fleet More Efficient and Increase Revenues Over Time
Utilities need solutions that can reduce the cost and complexity of deploying these technologies and speed the return on investment. To accomplish this, more and more utilities are turning to the latest wireless networking technologies. A mobile branch office provides reliable, secure connectivity for a variety of wired and wireless devices in and around the vehicle over a single network connection for less than half the cost of a laptop per vehicle. By reducing up-front and recurring communications costs, utility companies can accelerate the return on investment from years to months or even weeks. Here's how:
• Create a more productive shift. Although mobile branch offices use the latest encryption technology, they operate with the same "power up and connect" simplicity as a home Wi-Fi network. Now, utilities can deploy electronic work order software, dispatching and reporting for lower costs and without taking vehicles or personnel off the road for extended periods of time. The efficiency payoff can be significant.
• Save on airtime. With networks clogged by high volume users, the wireless industry is moving away from unlimited data packages to usage-based plans, so managing minutes and data will be the key for utilities to keep wireless costs down in the future. When a mobile branch office is installed in a vehicle, data traffic from all applications and devices can travel over a single wireless network connection, reducing airtime costs by half or more. Now, all devices can share a single network connection and data plan. Some utilities are even using VoIP devices to reduce or eliminate the use of cellular phones. The ability to monitor how much data, plus where and when it was used, helps reduce data costs.
• Remove carrier barriers. Using carrier-provided network cards in a protective housing means departments can change networks without changing devices. Cards can be exchanged by in-house staff in about 10 minutes. Now, utilities have more freedom to switch carriers based on coverage or price and have greater leverage when they are negotiating air-time contracts. Mobile branch offices also allow utilities to adopt the latest high-speed network technologies, including 4G—WiMax and Long Term Evolution (LTE)—with less risk and expense. Mobile branch offices can accommodate multiple network cards, allowing data to roam across networks. This gives utilities the advantage of next generation wireless networks earlier in the carrier's deployment when a city is only partly covered and seamlessly falls back to 3G or Wi-Fi if required.
• Stay on the road. Mobile branch offices create a data pipeline for devices in and around the vehicle and under the hood. By connecting to industry standard on board diagnostic (OBD) II vehicle diagnostic systems, fleet managers can now monitor fuel and coolant levels, engine temperatures and other indicators, comply with vehicle warranty requirements, improve maintenance and extend vehicle lives. Active monitoring enables informed decisions of whether to leave a vehicle operating in the field or bring it in. This results in utility field crews spending more time on the road and less time in the garage—saving money, increasing man-hour and asset utilization, improving customer service and increasing fleet efficiency.
• Choose easy-to-use networking technologies. The best mobile networking technologies require no user intervention. Choosing a mobile branch office allows devices to automatically connect and stay connected, and frees field workers to focus on the mission and not the technology.
• Keep data secure. Keeping data secure is critical. Moving to a mobile branch office architecture enables lower cost security and eliminates the need for client virtual private network (VPN) software for each device. In addition, in a multi-network environment, video and VoIP require secure, fast switching.
• Have network flexibility. In urban areas, a single network can often provide very good connectivity. In rural areas where wireless coverage might be limited, however, flexibility is needed to roam across networks. For utilities considering 4G—WiMAX or LTE—for deploying streaming video and other bandwidth-intensive applications, the coverage of 4G networks will not match that of 3G for several years, so the fallback to 3G will be required.
• Mobile branch office must be rugged. A mobile branch office is engineered for the mobile environment, can withstand temperature extremes and is typically bolted into the vehicle so it's not easily lost, stolen or broken.
• Manage the mobile workforce. A mobile branch office can be remotely managed. It can provide fleet staff with a Web-based dashboard of real-time data from the field, including GPS vehicle tracking, engine diagnostics with on-board diagnostic systems, network coverage, remote troubleshooting and other monitoring to keep crews operating at peak performance, which can significantly optimize mobile operations.
• Have the right tool for the job. Using a laptop is not the answer for mobile networking. Laptops are very good for processing data and sending it over the Internet, but they do not work as communication hubs for other devices, especially those by other manufacturers. A mobile branch office is engineered to be an in-vehicle communications hub for numerous wired and wireless devices. This also applies to VPN security, which is better handled at the infrastructure level than at the device level.
• Communication platform should be cost effective. The right communications platform reduces the cost of adding devices and applications, both now and in the future. Mobile branch offices usually cost half the price of a ruggedized laptop and have lower maintenance; software licensing and technical support result in significantly lower total cost of ownership.
A Mobile Hotspot Solution
One of these mobile branch office technologies is the onBoard Mobile Gateway by In Motion Technology Inc. It provides organizations with real-time information to manage operations for peak efficiency and frees utility workers to effectively do their jobs, anywhere and anytime. This technology extends the enterprise network to the fleet, including security to ensure the reliable flow of information to and from any device or application. A mobile branch office solution creates opportunities for fleet efficiency by:
Reducing operating costs;
Improving routing, scheduling and operations;
Managing customer contacts in real time;
Increasing asset utilization and time in service;
Managing, tracking and troubleshooting assets in the field; and
Improving worker safety and security.
Extending the enterprise network with a mobile branch office will help:
Field workers be more connected to fleet management, reducing wasted trips and increasing productivity;
Operations dispatch the closest vehicle to save fuel, reduce response time and increase customer satisfaction;
Information technology (IT) manage, track and troubleshoot all devices, applications and networks to keep crews connected and productive;
Billing generate bills in real-time and improve corporate cash flow;
Customer service know when calls are started and completed to improve follow-up and customer satisfaction;
Fleet management monitor crew's performance and diagnostics to reduce breakdowns in the field, maximize utilization and save money;
Inventory management track and manage inventory and remote or mobile assets (e.g. trailers, generators, meter repair equipment) using RFID Wi-Fi tags; and
Administration choose and change carriers based on coverage, wireless plans and price by reducing airtime costs and allowing multiple devices to share a single network connection.
For these reasons, mobile branch offices are quickly becoming the most efficient choice for mobile networking. There are a number of options, and many are not designed, however, to meet the rigors of utility field workers, provide flexibility or enable connections to any device or network. As wireless technology continues to advance at its current pace, there will be many new networks and mobile devices to connect and manage. The choice between the mobile branch office and the laptop will be even clearer than it is today!
---
About the author: Stephanie Hughes-White is the public relations manager for In Motion Technology Inc., a company that enables mobile workforces to communicate securely and reliably over any wireless broadband network. The onBoard solution creates a mobile branch office with an end-to-end system of hardware and management software, enabling mobile enterprises to securely and reliably extend enterprise Internet Protocol (IP) connectivity to the vehicle area network. For more information, visit www.inmotiontechnology.com.
More Utility Products Current Issue Articles
More Utility Products Archives Issue Articles