Torque Wrench Right Angle 307 Allows Easy Longitudinal Access
Ripley's Miller Division introduces the new Torque Wrench Right Angle 307 (TW RA 307). The TW RA 307 is for hard-to-reach, shielded F connector fittings where a preset torque setting is required.

This security shield tool section pivots 90 degrees, allowing easy longitudinal access to the cable and connector for the final right angle torquing operation. The TW RA 307 has an audible clicking sound to indicate when the connector is torqued to the proper factory set wrench setting.
The TW RA 307 features rugged steel construction for long life and a 7/16-inch insertion socket built into the end of the tool handle.
Ripley, Miller Division
CIRCLE 110 ON READER SERVICE CARD
---
Preformed App Allows Information Search of Commonly Used Electrical Energy Conductors
Preformed Line Products (PLP) has launched its official Preformed Line Products App. Cited to be the first of its kind in the industry, the Preformed App allows the user to search for any and all information pertaining to conductors commonly used in the electrical energy field.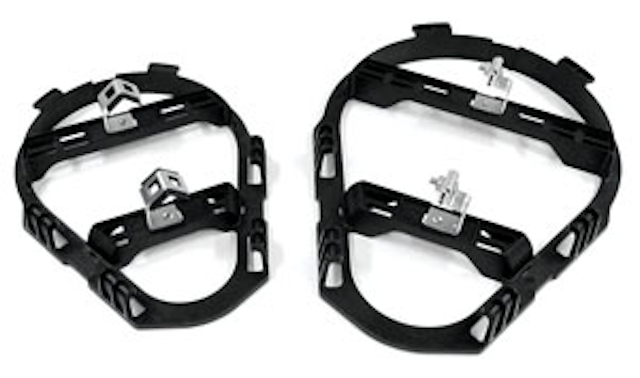 Developed to simplify the workload of the end user, PLP has created a completely searchable database containing all the conductor information engineers and linemen could use. Search by code name, size and diameter—both inches and metric. The user can also gain easy access to company information for all fourteen subsidiaries around the world, along with links to Preformed's Twitter and YouTube pages.
The app is currently available for all iPhones, iPod Touches and iPads. Simply search the store for Preformed, conductor or any of the common conductor groups.
In the future, users will have the ability to search a much larger database, have more detailed contact information, have product recommendations for specific utility lines, and receive faster customer service with the app's quick request button.
Preformed Line Products
CIRCLE 111 ON READER SERVICE CARD
---
Current Direction Feature and Accessories Enable Cable Identification in Congested Areas
Radiodetection's advanced current direction (CD) feature, provided by the RD8000PDL Multifunction Pipe and Cable Locator and the TX-10 transmitter, enables operators to trace their target utility. CD accessories increase the feature's effectiveness, making it easier for operators to pick a target line from among a group of bunched or parallel utilities.
The CD transmitter clamp is used to induce the CD signal onto the target utility when direct connection isn't possible, convenient or permitted. Users can also use the clamp to induce low frequency signals onto cables for ordinary location work.
Once a CD signal has been applied to a target line, an operator can use the CD stethoscope to identify it among a number of parallel or bunched utilities by applying the stethoscope to each in turn. The stethoscope and the RD8000PDL visually alert the operator when it is on to the target line.
Radiodetection, an SPX Co.
CIRCLE 112 ON READER SERVICE CARD
---
Gas Insulated Switchgear Offers Compact Footprint and Minimum Environmental Impact
ABB has announced the launch of its newest 245 kilovolt ELK-14 series of gas insulated switchgear (GIS). The footprint of this latest GIS is 40 percent less than conventional designs, and it uses 20 percent less SF6 gas compared to the previous generation, making it even more environmentally friendly than its predecessor.
Its compact design also enables the unit to be delivered as a completely assembled bay, reducing installation time by more than 60 percent compared to traditional construction. The bays feature single-phase isolation and are delivered as fully tested and mounted on a frame. The intelligent control and protection equipment installed in the control cubicle directly at the bay is also a smart grid enabling feature.
The bay arrangement is highly flexible so that all system configurations, including subsequent expansions, can be easily and quickly implemented. The systems have been designed for a rated voltage of 253 kilovolts and can handle rated currents of up to 3,150 amperes.
ABB
CIRCLE 113 ON READER SERVICE CARD
---
Optically Clear, Highly Flexible Epoxy Cures at Room Temperature
For applications where highly flexible, impact resistant bonds are required, Master Bond developed Polymer System EP37-3FLF. This optically clear, two component epoxy has high resistance to cryogenic temperatures and severe thermal cycling. Its low exotherm also makes it a very good potting, encapsulating and casting system, especially where wider cross section thicknesses are specified. Its combination of properties allows it to cure without stressing delicate electronic components.
Serviceable over the range of 4K to 250F, EP37-3FLF cures at room temperature in two to three days or faster at elevated temperatures. The epoxy offers a convenient, non-critical, one to one mix ratio by weight or volume, and a low mixed viscosity of 1,400 to 1,500 cps. In addition, users can work with a 100 gram mass of the adhesive at room temperature for up to 90 minutes.
Master Bond Inc.
CIRCLE 114 ON READER SERVICE CARD
---
Intellix GLA 100 Transformer Warning Solution Monitors Less Critical Transformers
GE's Intellix GLA 100 is a cost-effective transformer warning solution that uses dissolved gas-in-oil analysis (DGA), specifically tailored for monitoring less critical transformers. With the Intellix GLA 100, utilities, operators and industrial users can now cost-effectively extend their transformer monitoring strategy to include a broader range of transformer assets—further decreasing the chance of unplanned outages and improving network reliability.
With the GLA 100, GE is responding to customer feedback that requested robust, basic DGA capability tailored for less critical yet important assets in the grid. The GE portfolio now offers monitoring solutions suitable for the largest power transformers to smaller distribution pad-mounted units and even to oil-filled instrument transformers.
The Intellix GLA 100 is a compact, lightweight device, easily installed on a 1-inch valve. It continually monitors the key fault gas and triggers an alarm when a preset gas level is reached. Alarm levels can be set or changed without the need of a computer or interfacing software, and the device comes ready to use with default settings.
GE Energy
CIRCLE 115 ON READER SERVICE CARD
---
Transportable Fuel Tanks Are Department of Transportation Approved
Offering a high level of environmental compliance, Transcube's line of transportable fuel tanks are Department of Transportation (DOT) approved for road transportation and Underwriters Laboratories (UL) 142 certified for safe diesel fuel storage. The double-walled tanks provide 110-percent secondary containment of the inner container's total capacity to eliminate the risk of spills and contamination, making them very useful for equipment and power rental fleets, fuel suppliers and end users.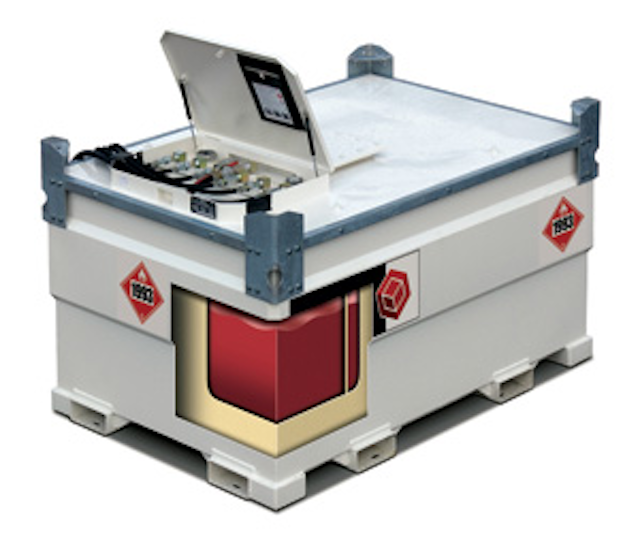 Internally baffled to prevent the surge of fuel during transport, Transcube tanks have DOT approval for transportation of diesel fuel, unlike traditional fuel tanks that are not designed for traveling on the road. This gives the units the versatility to be deployed to remote locations while full of fuel as well as the ability to be removed from a site with fuel still inside.
Transcube models include the 05TCG, 10TCG, 20TCG and 30TCG, offering capacities of 132, 264, 528 and 792 gallons, respectively. The tanks are designed with an inner fuel container and an outer wall that provides 110-percent integral secondary containment, in contrast to traditional tanks that require a separate containment pan.
Transcube
CIRCLE 116 ON READER SERVICE CARD
---
Thermal Imaging Line Expanded With Higher Resolution HeatSeeker 160 Camera
IDEAL Industries' HeatSeeker 160 thermal imaging camera is for electricians and maintenance engineers who need a highly accurate, easy-to-use troubleshooting solution at a price they can afford.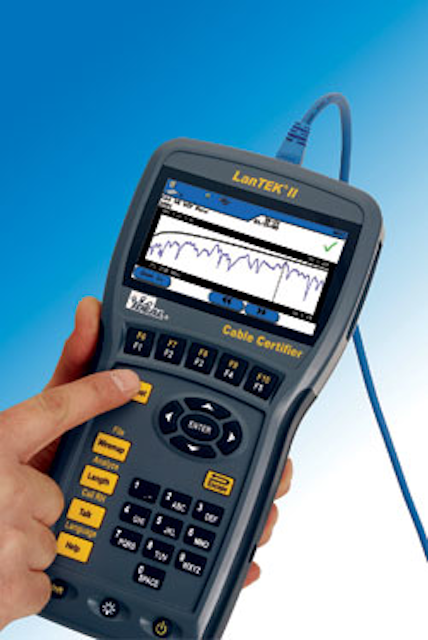 The IDEAL HeatSeeker 160 features a Class II laser and delivers a higher resolution thermal image (160 x 120, 19,200 pixels) and a two-megapixel visual image for ultra-sharp images in a wide temperature range of 14F to 482F with an industry standard accuracy of plus/minus 2C. Designed for non-contact preventive maintenance, it identifies potential problems before they occur by detecting hot spots on motors, switch gear, processing pipes, compressors and fuse panels.
Key to the success of the HeatSeeker 160 is that it is fully radiometric, meaning it will capture temperature measurements over the entire image. Four cursors, moveable anywhere on the live 3.5-inch LCD screen, can be selected to identify the hottest and coldest temperatures in real time.
To precisely locate problem areas and give the user a better frame of reference, images can be graphically displayed in adjustable blends of the actual photographic image and the thermal image from 100 percent thermal to 100 percent visual.
IDEAL Industries Inc.
CIRCLE 118 ON READER SERVICE CARD
---
Excavator Provides High Performance, Productivity, Comfort
Case Construction Equipment has expanded its compact excavator product line into a new class segment with the introduction of the Case CX55B minimum tail swing model. The new compact excavator provides very good lift capacity, digging force and operator comfort.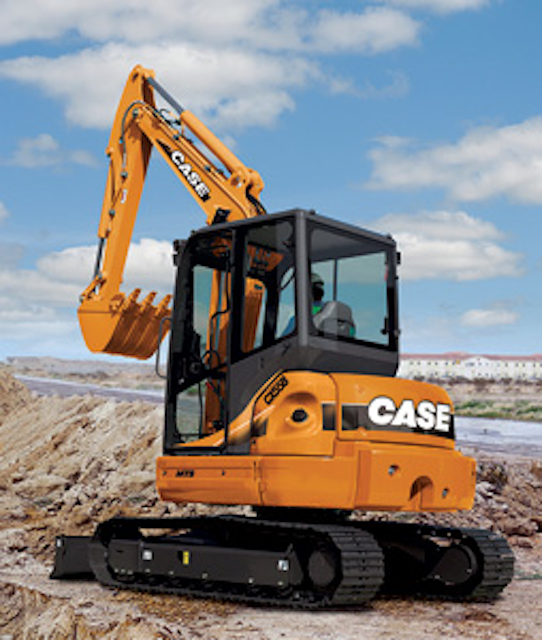 With a large boom and arm for greater reach, the Case CX55B delivers 11,240 lbf of bucket digging force. Its 39.3-hp engine, operating weight of 12,295 lbs. and dig depth of 12 feet, 10 inches give the CX55B enough size and power for tackling a variety of utility, commercial and residential construction applications. Plus, its compact size and cab height of 8 feet, 4 inches make the Case CX55B excavator as easy to trailer between jobsites as a skid steer.
Case designed the CX55B with the operator in mind. The full-size cab design is 10-percent larger and 7 inches wider than other Case B Series compact excavator cabs.
Large front and rear windows improve operator visibility. A new slide-up front window improves airflow and helps the operator communicate more effectively with coworkers near the machine.
Case Construction Equipment
CIRCLE 117 ON READER SERVICE CARD
---
Encore Series Energy Monitoring System Enhances Versatility in Substation Applications
Dranetz announces two new communications options for its Encore Series power quality, demand and energy monitoring system. The first is the company's IEC 61850 communications option that will be bundled, when specified, into Dranetz 61000 Series instruments. Interoperability will be achieved between Dranetz and third-party devices in utility substation environments operating under the IEC 61850 automation, communications and integration protocol.
The IEC 61850 option will greatly enhance the flexibility and facilitate deployment of the Dranetz Encore Series in the utility substation automation environment. The second offering is the EssOpc Module—a new object linking and embedding for process control (OPC) Gateway for Dranetz Encore Series Software (ESS). OPC establishes a common interface for third-party devices, allowing access from other systems—including building management, supervisory control and data acquisition (SCADA) and other software.
The EssOpc Gateway is a separate and optional software module that works alongside the standard ESS to provide real-time metered data, event counters and system status to the user's compatible software systems.
Dranetz
CIRCLE 119 ON READER SERVICE CARD
---
Two-stage Service Vehicle Compressors
A line of two-stage service vehicle compressors is available from Jenny Products Inc. The line includes five models, each designed, tested and proven to meet the demands of various users and applications.
The compressors are powered by 5- to 18-hp Honda GX series engines. Three models come with 30-gallon air tanks, and the other two have 80-gallon tanks. The compressors are available with recoil or electric start and are offered with three different pump styles to meet a variety of volume requirements.
All compressors in the line are built with a heavy-duty, two-stage cast iron compressor pump for high performance and longevity. The compressors are belt driven with a large flywheel for easy start-ups and extra cooling, and pump temperatures are further reduced by a directional air shroud.
All models come with several standard features to reduce maintenance and maximize uptime. The belt is totally enclosed within a heavy-duty belt guard, and all fittings are protectively mounted.
Jenny Products Inc.
CIRCLE 120 ON READER SERVICE CARD
---
Ultra-thin Antenna Features Global Positioning System, 3G Functionality
Pulse Electronics Corp. introduces its new ultra-thin, active global positioning system (GPS) antenna with global 3G functionality. It includes General Packet Radio Services (GPRS), Global System for Mobile Communications (GSM), Universal Mobile Telecommunications System (UMTS) and Wideband Code Division Multiple Access (WCDMA).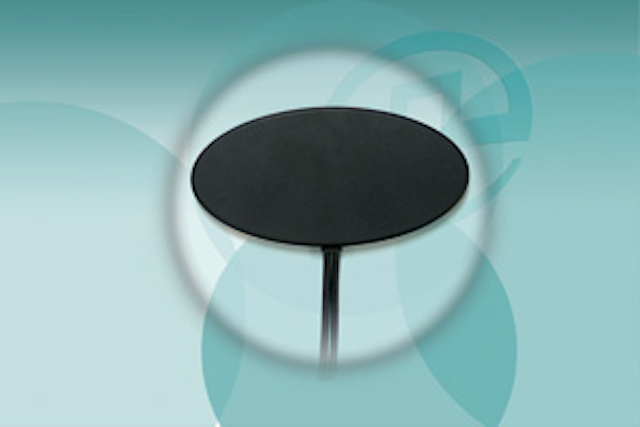 The W4150GG5000 antenna can be installed with either side facing up. So only one antenna is required, whether mounting on the windshield or dashboard, to make installation simple. It receives location information from a GPS satellite and uses the cellular network to transfer this location information to a central control center or third party. The antenna assists in vehicle and asset tracking and location, navigation, emergency call systems and fleet tracking.
The GPS/3G antenna comes in a small elliptical package of 100 x 50mm with a height of 8mm, so it takes up less space on a vehicle's dashboard or windshield.
Pulse Electronics Corp.
CIRCLE 121 ON READER SERVICE CARD
---
Thor Vehicle-mount Computer
LXE Inc. has launched the Thor vehicle-mount computer, targeting multiple logistics applications. The Thor computer houses an Intel Atom processor that features a dual operating system of either Windows Embedded Standard or Windows Compact Embedded and is the newest vehicle-mount computer to use the half-screen, full keypad form factor that LXE pioneered over three decades ago.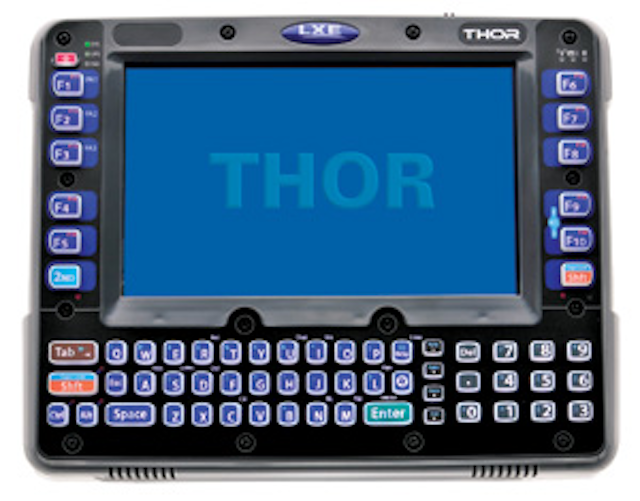 The Thor vehicle-mount computer is cited to be capable of providing unprecedented gains in return on investment (ROI). The Thor is purpose-built to achieve immediate, measurable ROI results, it's reported.
LXE Inc.
CIRCLE 122 ON READER SERVICE CARD
---
PATRIOT Lithium-ion Crimping and Cutting Tools are Battery Actuated
BURNDY, a manufacturer and provider of connector solutions, announces the introduction of its lithium-ion line of PATRIOT battery actuated crimping and cutting tools.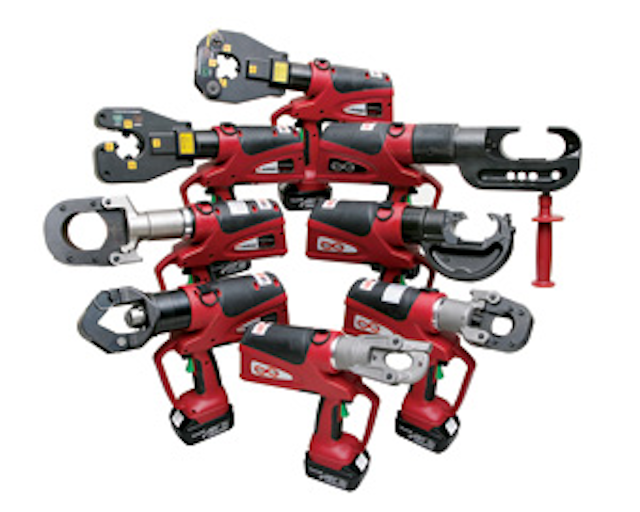 BURNDY has incorporated lithium-ion (Li-ion) technology, enhanced electronics and refined hydraulic systems—advancing the PATRIOT line of crimping and cutting tools to the forefront of performance, speed and reliability.
The advantages of the new 18-volt 3.0 Ah lithium-ion technology over Ni-Cd and Ni-MH are no memory effects, no self discharge, no conditioning required and a longer battery life—2.5 times more charge/discharge cycles than traditional Ni-Cd batteries and 430 percent more lifetime work. The charge time is only 30 minutes, twice as fast as Ni-Cd, and the battery weighs 40 percent less than Ni-MH batteries.
The new Li-ion tools have over-molded handles for comfort and improved grip. All BURNDY PATRIOT tools are made in the USA.
BURNDY will continue to offer the current line of Ni-MH PATRIOT tools, allowing customers' choice and flexibility.
BURNDY
CIRCLE 123 ON READER SERVICE CARD
---
M12 Rotary Tool Offers High-performance Motor Design
Milwaukee Electric Tool Corp. continues to expand the versatility of its M12 LITHIUM-ION system with the introduction of the M12 Rotary Tool. Featuring high-performance motor design, optimized electronics and REDLITHIUM battery technology, the tool provides a compact and portable cut-off solution.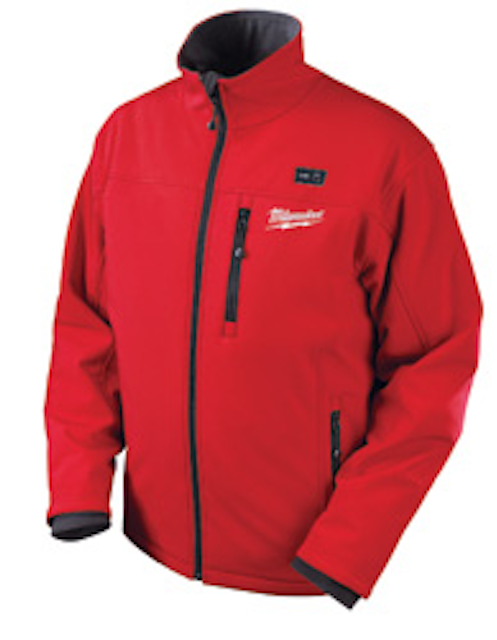 The M12 Rotary Tool features a powerful motor, grinder-style exhaust ports, and a design to protect the front bearing from contaminants. These key features not only allow the tool to exceed performance expectations but ultimately provide up to 10X longer life, it's reported.
With a variable speed of 5,000-32,000 revolutions per minute and a collet that is compatible with all 1/32-inch through 1/8-inch shank accessories, the tool delivers thousands of cutting, grinding, sanding and polishing solutions that a user would expect from a traditional rotary tool. It then goes a step further to deliver a close-quarter cut-off and grinding solution.
Milwaukee Electric Tool Corp.
CIRCLE 124 ON READER SERVICE CARD
---
SLIPWire Wire Offers Footage Guarantee Updates
Effective for all SLiPWire wire produced after January 1, 2011, Cerro Wire, a manufacturer of copper electrical building wire and cable, has announced an update to its reel completeness guarantee. The improved guarantee is effective for all SLiPWire wire in sizes of one AWG and larger produced after January 1, 2011.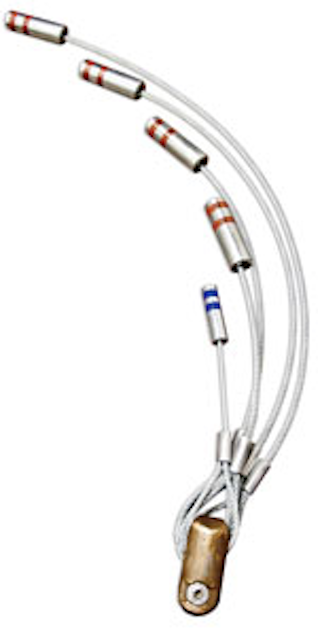 Footages on Cerro Wire's standard reels of SLiPWire, which were previously guaranteed to be within plus/minus 0.75 percent, are now guaranteed to be within plus/minus 0.50 percent of the tagged footage. If the footage falls below that range, Cerro Wire will either give the customer credit for the omitted product or replace the missing wire. In addition, Cerro Wire will also reimburse the customer for reasonable, direct, out-of-pocket labor costs incurred as a result of the shortage.
The guarantee does not include responsibility for any consequential, incidental, or indirect damages, costs or expenses, including lost profits or revenue.
Cerro Wire LLC
CIRCLE 125 ON READER SERVICE CARD
---
DuraLabel 2000 PLUS Handheld Label Printer Won't Overheat
Safety labeling solutions provider Graphic Products Inc. has released its newest thermal transfer labeler, the DuraLabel 2000 PLUS Handheld Label Printer.

Printing labels on 1/2-inch, 1-inch and 2-inch vinyl supply and operating on a rechargeable battery, the DuraLabel 2000 PLUS offers many features. Three main features stand out: a large LCD screen, zero printer cool-down time required and a fast print speed.
The printer's viewable LCD screen (2.62 inch x 1.31 inch)—significantly large for its category—shows five lines of a label design at a given time and provides an easy-to-read, high resolution display (256 x 128 pixels).
The DuraLabel 2000 PLUS features two alternating heat elements, which means zero printer cool-down time is required. The printer will not overheat and shut down at inconvenient times during the labeling process—saving customers' time and generating more printed labels.
Printing at 0.40-inches per second, the DuraLabel 2000 PLUS prints labels approximately 54 percent faster than the leading competitor's handheld labeler, with printed labels maintaining industrial-quality properties.
Graphic Products Inc.
CIRCLE 126 ON READER SERVICE CARD
---
PD Cable Monitor Adds Continuous Testing of Medium and High Voltage Cables
EA Technology has a developed a new system that continuously monitors partial discharge (PD) activity in all types of live MV/HV cables up to 2.5 miles in length. Called the PD Cable Monitor, it uses radio frequency current transformer (RFCT) sensors that plug into the company's existing UltraTEV Monitor and displays PD activity as picocoulombs (pC). It also functions as an alarm system, automatically alerting operators if PD activity reaches critical levels in any cable being monitored.
The PD Cable Monitor adds a sixth measurement capability to the UltraTEV Monitor, which already features five sensor technologies for measuring PD activity in switchgear and transformers, together with the environmental conditions which influence it: ultrasonic, transient earth voltagesm (TEV), relative humidity, atmospheric pressure and temperature.
The PD Cable Monitor is offered for purchase as an add-on module for the UltraTEV Monitor or can be deployed as part of a field service by EA Technology technicians. It can be installed permanently or for short periods.
The standard package provides users with a real-time graphical display of PD activity on the UltraTEV Monitor's web-enabled hub, using a variety of parameters, including severity, magnitude and pulse count. Results can be viewed online and the hub automatically transmits critical activity alerts via text message and/or email.
EA Technology
CIRCLE 127 ON READER SERVICE CARD
---
Hydraulic Crimping Tools
Hubbell Power Systems' Anderson Crimping Tool, Models VC63SP and VC6FTSP, features a new two-stage pump design for faster nib closure. The VC63P range is extended to 750 mcm Al/Cu.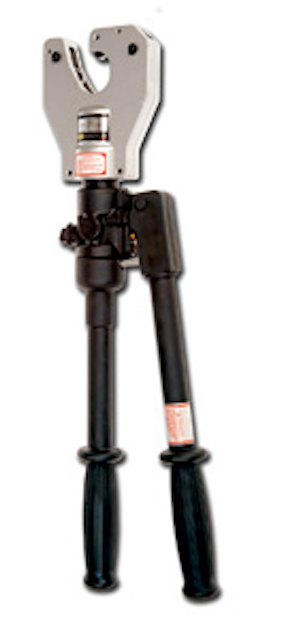 Among other features: heads rotate 360 degrees; direct-reading pressure gauge available; use on any manufacturer's wire size for compression connectors qualified to American National Standards Institute (ANSI) C-119.4, Class A2, A3.
Hubbell Power Systems
CIRCLE 128 ON READER SERVICE CARD
---
BAE Systems to Integrate Caterpillar CX Series Transmissions into its HybriDrive Parallel System for Heavy-duty Trucks
BAE Systems and Caterpillar Inc. have signed a joint development agreement to collaborate on a parallel hybrid propulsion system for heavy-duty trucks. Under the agreement, BAE Systems will integrate Caterpillar CX Series transmissions into its HybriDrive parallel propulsion system.
Through the alliance, the transmission will become an integral part of BAE Systems' new HybriDrive parallel system. Driveline expertise, including planetary automatic transmission expertise combined with BAE Systems' hybrid technology, will result in a product that meets performance and efficiency demands of vehicles that operate in diverse duty cycles.
The Cat CX family of transmissions delivers reliable performance, rugged durability, fuel economy and Cat product support necessary for on- and off-highway applications.
HybriDrive series and parallel systems both use simplified and proven components and controls to deliver their capabilities. While the series system does not use a transmission, the HybriDrive parallel system is based on a single electric machine, integrated between the engine and the transmission.
The HybriDrive parallel system, in final stages of development, is expected to be deployed in markets in 2012.
BAE Systems and Caterpillar Inc.
CIRCLE 129 ON READER SERVICE CARD
---
Thermal Transfer Bar Code Label Printers
The H-600 Series, 6-inch wide, thermal transfer bar code label printers from Tharo Systems Inc. feature durable, all metal construction with a cast aluminum center wall for added strength. The large media window allows for easy viewing and monitoring of supplies.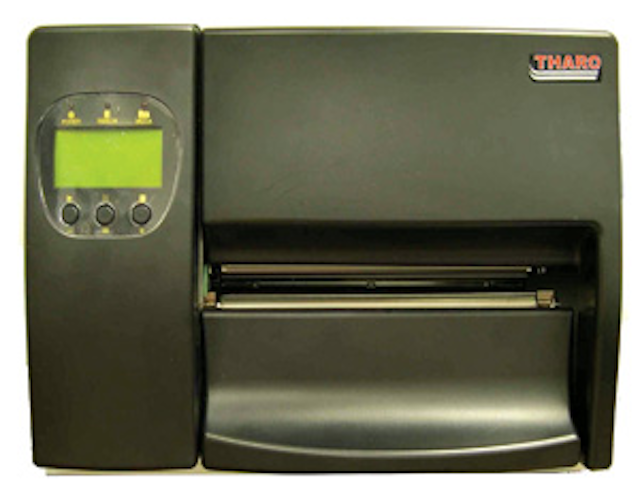 Standard features include a high-speed USB 2.0 interface for super-fast data transfer, a real-time clock for time and date stamping of labels, and Ethernet adapter. Along with these standard features, the Tharo H-600 Series printers also ship with a free version of Tharo Systems' EASYLABEL Start software for custom designing and printing labels. Options include cutter, internal rewind with stripper sensor and applicator interface.
In addition, no personal computer (PC) is necessary—download label formats to the printer's flash memory, unplug the printer from the PC, plug in a standard PC keyboard, take the printer to another location and start printing.
Tharo Systems Inc.
CIRCLE 130 ON READER SERVICE CARD
---
Composite Poles Provide Wi-Fi Solutions
As utilities and communities race to install Wi-Fi antennas, smart grid and cellular telecommunication technologies, many have turned to Duratel's composite poles. The Duratel pole offers patented hollow pole design that easily conceals unsightly equipment, while the composite material is virtually transparent to Wi-Fi frequencies.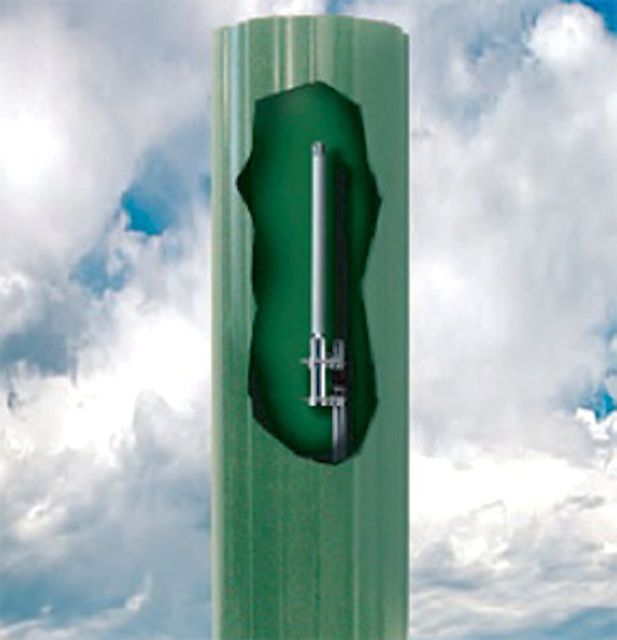 Duratel utility structures are for siting wireless, cellular, satellite and radio antennas, devices and dishes. The material is engineered to operate seamlessly with wireless and cell signals. Utility poles can now become revenue-generating conduits that provide universal, affordable and attractive access to the Internet.
The small footprint and lightweight design of Duratel composites allows easy access to remote, backyard, wilderness or congested urban areas. Wires, antennas and hardware can be installed internally, eliminating unattractive panels and hardware attachments typically installed on traditional poles and structures while cleaning up cityscapes, skylines and urban areas.
Duratel has conducted extensive third-party testing, verifying compatibility with frequencies up to 5.2 Ghz. The removable top cap allows easy access while providing stealth security for many equipment options.
Duratel
CIRCLE 131 ON READER SERVICE CARD
---
Universal Adapter Kit Now Available in White Bronze Plating
RF Connectors' 30-piece Unidapt kit, for bench and line technicians, is now offered with white bronze plating. The RFA-4024-WB provides a tarnish free, non-magnetic solution with electrical performance that is cited to rival silver-plated products. In addition, white bronze is corrosion resistant, lead-free and has low intermodulation distortion. Unidapt system adapters come with gold-plated contacts and DuPont Teflon insulation.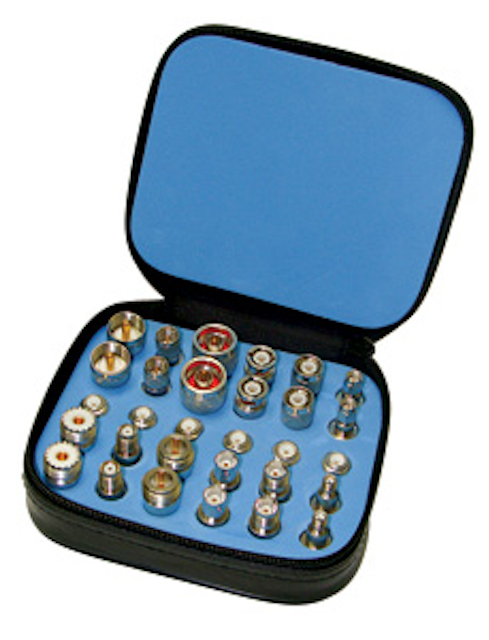 Simply mix or match any male to male, female to female, or male to female adapter components. Literally hundreds of different adapters can be made instantly using the N, BNC, TNC, SMA, UHF or M-UHF components contained in the RFA-4024 Unidapt kit. The universal center adapter is the key.
RF Connectors Div., RF Industries
CIRCLE 132 ON READER SERVICE CARD
---
Western Star 4700 Class 8 Truck for the Most Demanding Applications
Western Star Truck Sales' Class 8 vocational truck, the Western Star 4700, combined with the Western Star 4900 and 6900 truck models, provides customers with a full range of premium truck options to suit any need.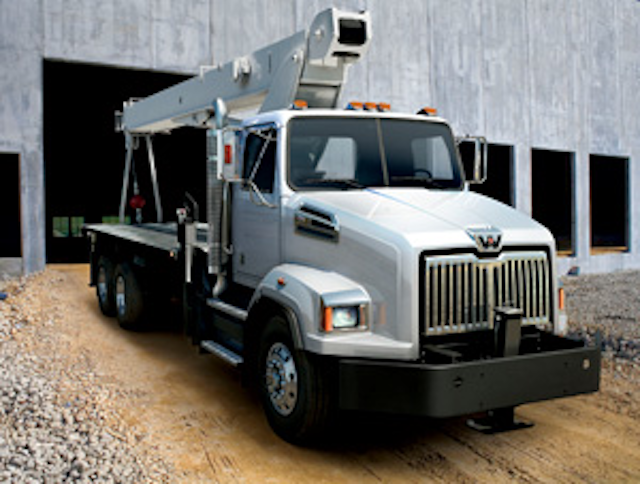 Available in a set-forward and set-back configuration, the Western Star 4700 is for the most demanding applications and is cited to offer the broadest range of powertrain options in a single truck model, including the Detroit Diesel DD13 engine and the Cummins ISC and ISL engines.
The DD13 features a six-cylinder, in-line configuration, 350 to 450 hp and 1,250 to 1,650 lb/ft of torque. Combined with Daimler's BlueTec Selective Catalytic Reduction emissions technology and Amplified Common Rail System (ACRS), the DD13 can save vocational customers up to five percent in fuel economy.
A broad range of transmissions is also available for the 4700, including the latest Eaton Ultrashift PLUS transmission, and Allison 3000 and 4000-series transmissions.
Western Star Truck Sales Inc.
CIRCLE 133 ON READER SERVICE CARD
---
Small But Tough DC Power Units Customize For Many Needs
Customizable to fit unique applications, Next Generation Power's DC Power Units come in 12V, 24V and 48V configurations. The power units feature a Kubota diesel engine, available in 2-cylinder, 12-hp or 3-cylinder, 18-hp models.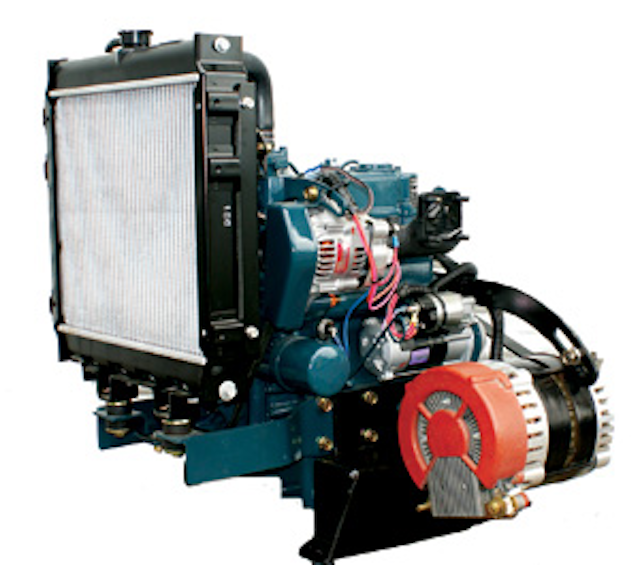 These dependable power units rapidly charge batteries during peak demand times and are especially efficient at regenerating large battery banks. The power units run at a mid-speed 2,800 rpm and use an advanced, self-tensioning belt to minimize vibration and wear and tear.
The DC Power Units offer numerous applications, whether on the jobsite or in remote living conditions. They offer utility vehicles inexpensive alternatives to idling the main engine for battery charging or inverter power. The fuel-efficient Kubota units can help run hydraulic liftgates, ramps or a wide array of other auxiliary equipment.
The DC Power Units measure approximately 24 inches long x 20 inches wide x 22 inches high and weigh approximately 250 lbs.
Next Generation Power
CIRCLE 134 ON READER SERVICE CARD
---
Parallel-lift Linkage System on DL200TC Tool Carrier Simplifies Material Movement
Because of its parallel-lift linkage system, the Doosan DL200TC tool carrier is suited to move pallets and other materials around jobsites.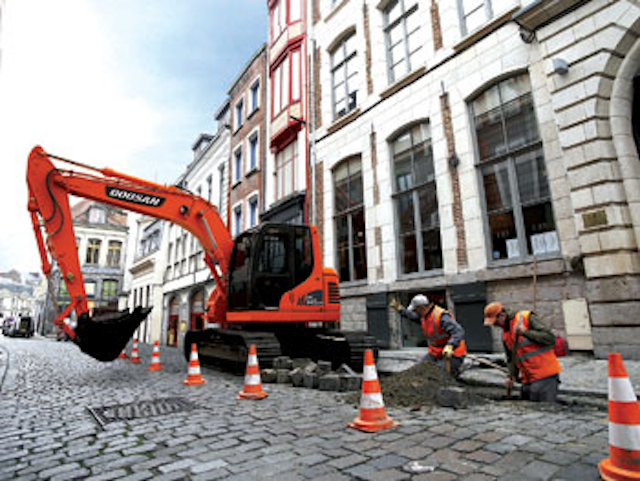 The DL200TC provides high visibility down the center of the lift arms, which allows the operator to see the ground, truck or work area in front of the machine when placing loads. In addition, the parallel-lift linkage system keeps the work tool flat as it is lifted rather than rolling back, an advantage when lifting pallets and other loads that need to stay level.
Built around a Tier 3 compliant, 143-hp, 6-cylinder Doosan diesel engine, the DL200TC has an operating weight of 25,708 pounds with a standard 2.6-cubic-yard bucket. Dump height is 8 feet, 11 inches, and dump reach is 3 feet, 1 inch.
Bucket breakout force is 23,149 pounds with a pin-on bucket. Static tipping load is 18,913 pounds with a straight frame and 16,272 pounds at the maximum steering angle of 40 degrees. The DL200TC can be equipped with an optional quick coupler in order to make changing work tools easier.
Doosan
CIRCLE 135 ON READER SERVICE CARD
---
Severe Duty Chassis for Boom Truck Market
Freightliner Trucks' offers a line of severe duty (SD) chassis that are suited for the boom truck market. The 108SD and 114SD truck models provide a very good solution for compact packaging and power offerings that can accommodate all types of crane configurations and capacities from eight to 50 tons.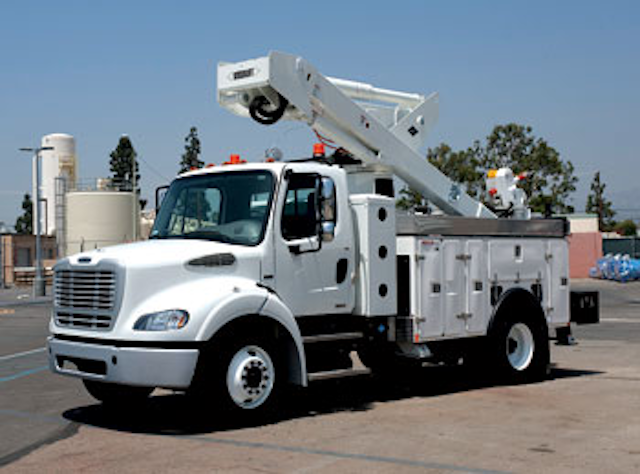 The new SD line of products features mid-chassis packaging that provide for crane outrigger clearance and rail mounted hydraulic tanks, while front frame extensions are available with radiator mounted grilles to accommodate front bumper stabilizers and load block storage. Freightliner's proprietary SmartPlex multiplexing electrical system allows for crane-centric safety features such as boom and outrigger storage indicator lights.
The Freightliner 108SD is designed for cranes rated from eight to 30 tons. The 108SD's visibility and maneuverability make it especially useful for daily rental, roofing and tree service.
Designed for larger capacity cranes with ratings from 30 to 50 tons, the 114SD is available in both set forward and set back axle positions and offers premium power with the Detroit Diesel DD13 engine featuring BlueTec emissions technology.
Freightliner Trucks
CIRCLE 136 ON READER SERVICE CARD
---
StarBeam Dual-head, Vehicle-mounted Spotlight
New to K&H Industries' line of remote controlled spotlights is the StarBeam spotlight with two 35-watt High Intensity Discharge (HID) lamps. K&H's SB-101T-LT433 combines the advantages of HID lighting with the durability of the StarBeam's design. The StarBeam HID spotlight provides nighttime lineman and single man crews an extremely durable spotlight package with an intensely brighter and whiter light.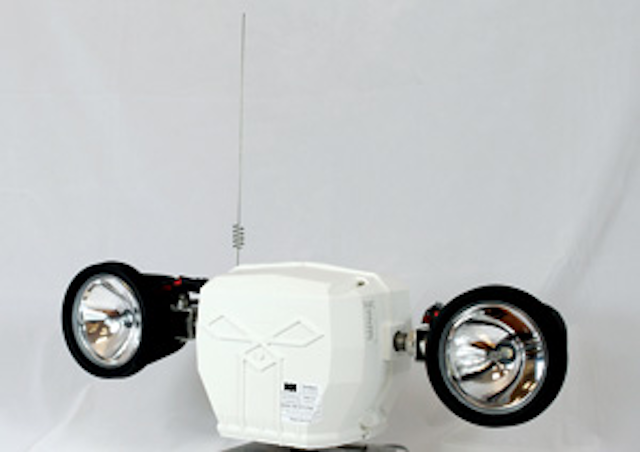 K&H Industries launched the NightRay HID spotlight in June 2010. Because of the success and demand for the NR-955-20, K&H has expanded its HID offerings to include the StarBeam remote control spotlight. StarBeam features dual-lampheads that can be positioned 330 degrees in both horizontal and vertical planes via a hard-wired or wireless remote controller.
Both StarBeam and NightRay remote control spotlights are made with marine quality materials that are chemical and saltwater resistant. Their light housing and base are completely enclosed and are weather resistant. This combination ensures that the spotlights will perform both in a marine environment and in extremely cold, winter climates.
K&H Industries
CIRCLE 137 ON READER SERVICE CARD
---
Outdoor Thermal Internet Protocol Cameras for Threat Detection at Night and in Adverse Weather
Bosch Security Systems Inc. has launched its VOT-320 Thermal Internet Protocol (IP) fixed camera series, which enables round-the-clock monitoring in any lighting condition. The cameras combine the advantages of thermal imaging with Bosch's Intelligent Video Analysis capabilities for an early threat detection security solution—even in complete darkness, heavy fog or snow.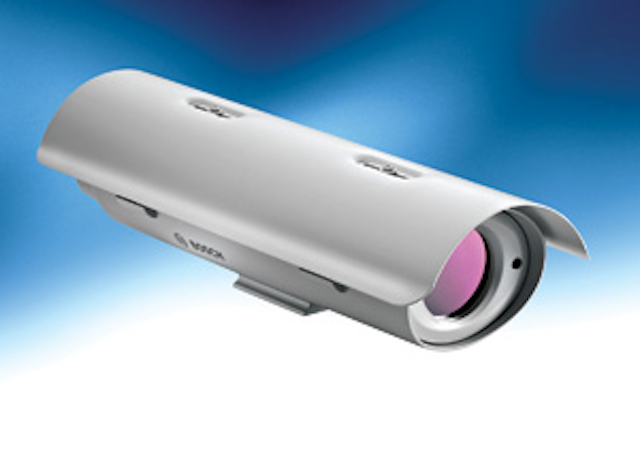 The cameras provide uncooled long wave thermal images to capture heat-radiating objects up to nearly 13 feet away. They are available with narrow or wide field of view lenses with a frame rate of 8.33 or 30 Hz. A vanadium oxide focal plane array with a resolution of 320 x 240 pixels delivers high image quality and sensitivity, producing surveillance video that is not constricted by shadows, low light conditions or adverse weather. The VOT-320 Thermal IP Cameras also use advanced video processing technology for pixel-by-pixel analysis and noise reduction to provide the most detailed information from the scene.
The VOT-320 cameras feature Bosch's Intelligent Video Analysis (IVA), optimized for thermal imaging. This advanced processing feature automatically analyzes video signals for suspicious activities or hazardous situations and alerts operators to potential risks.
Bosch Security Systems Inc.
CIRCLE 138 ON READER SERVICE CARD
---
Split Fuel Transfer Tank is Made of Heavy-duty, High-density Poly Plastic
EZ Fill 35/15-gallon split fuel transfer tank is made of heavy-duty, high-density poly plastic. Features include tethered, heavy-duty commercial gas caps; commercial hose and nozzles with heavy-duty safety hooks; multiple hose hooks; multiple labeling options; universal threaded mounting points; and locking gas valves.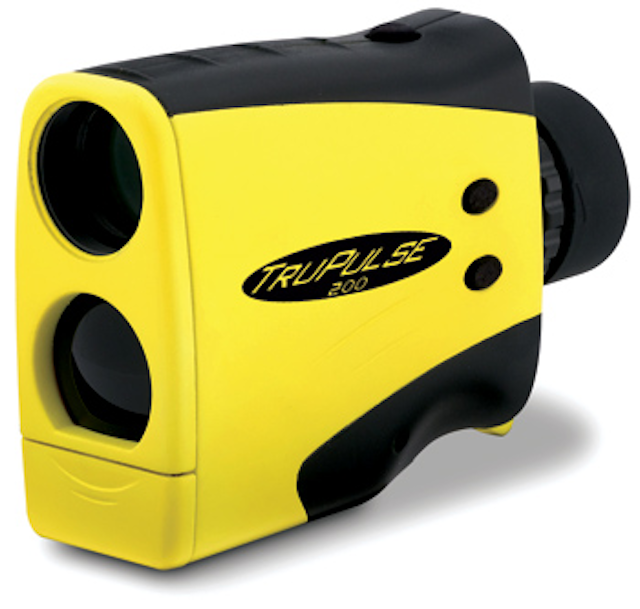 Forestry Suppliers' complete selection of Department of Transportation (DOT) safety fuel cans are featured in its current catalog.
Forestry Suppliers Inc.
CIRCLE 139 ON READER SERVICE CARD
More Utility Products Current Issue Articles
More Utility Products Archives Issue Articles