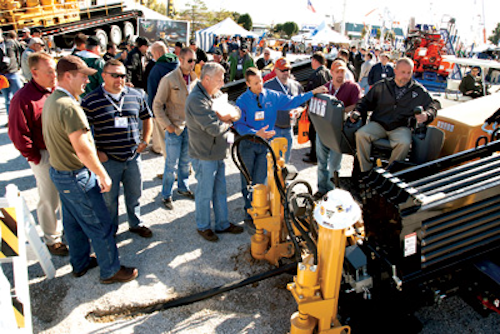 Held every two years, the next International Construction and Utility Equipment Exposition (ICUEE) will take place October 4-6, 2011, at the Kentucky Exposition Center in Louisville, Ky. Geared to the utility and construction industry, ICUEE focuses on electric, phone and cable, sewer and water, gas, general construction, landscaping and public works.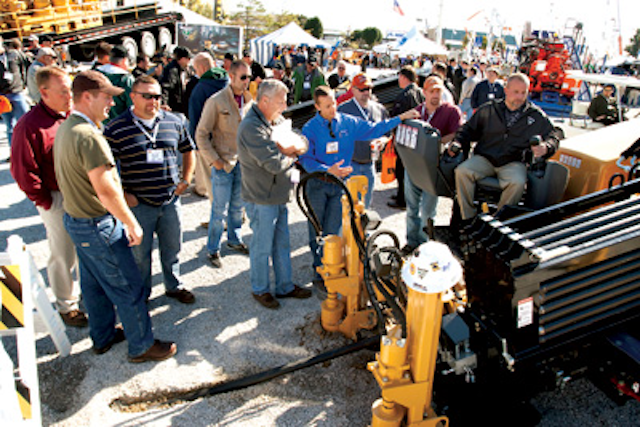 Also known as The Demo Expo, ICUEE will cover more than one million square feet of indoor and outdoor exhibits, featuring hands-on demonstrations of utility and construction equipment where attendees can operate the equipment themselves and explore the newest industry products and innovations. Equipment exhibits will include: all-terrain carriers, attachments, components, earthmoving, environmental, lighting, overhead and maintenance, material handling, recycling, safety, testing, transportation, trenchless, trucks and utility materials and supplies. Machinery is exhibited in job-like conditions and attendees can experience equipment in action, working at ground level, underground and overhead.
ICUEE 2011 show attendees will find more fleet management education, products and services than before as the result of a new cooperative agreement between ICUEE and the Association of Equipment Management Professionals (AEMP). AEMP will offer a show education track for fleet management professionals as well as conduct certification exams. The association will also sponsor the new Fleet Management Exhibit Pavilion on the show floor. AEMP represents heavy equipment management executives who work in areas that include utilities, construction, energy, mining and government.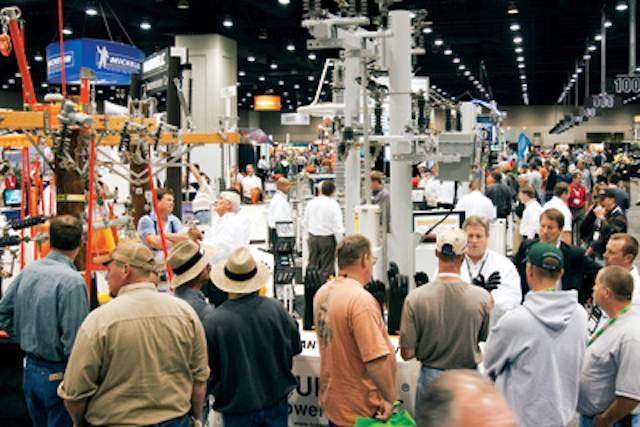 Attendees will also have access to the Incident Prevention (iP) safety conference and water/wastewater education from the co-located H2O-XPO of the National Rural Water Association (NRWA). This co-location will provide a broader spectrum of attendee-exhibitor networking and learning opportunities as well as increased efficiencies for all participants.
ICUEE 2011 education also includes sessions from Underground Construction Technology (UCT), and, new for 2011, sessions from International Erosion Control Association, National Association of Trailer Manufacturers, SAE International and Scaffolding Industry Association.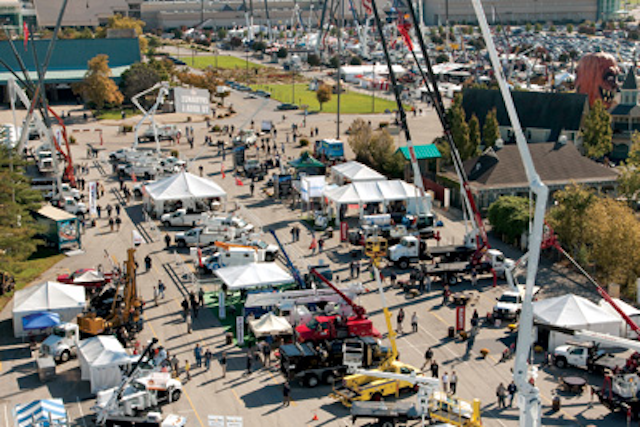 With its focus on the latest fleet management software, products and services, the new ICUEE 2011 exhibit pavilion broadens the scope of what is available at the show—the pavilion format makes it easy for attendees to quickly locate what they need. Both new-to-the-field and experienced professionals will benefit from ICUEE 2011's fleet management education sessions.
Education at ICUEE 2011 will feature new industry keynote presentations, new workshop and certification programs, and expanded input from leading industry associations. Attendees will have access to more than 100 learning opportunities to help them better understand new technologies, sharpen their skills and stay current with the latest industry, regulatory and management trends. Education programs will include underground, aboveground and overhead applications.
The new keynote sessions focus on energy and safety. In "Hooked on Safety—Leading Safety Initiatives," motivational speaker Billy Robbins will discuss how companies can implement behavioral-based safety initiatives that will change the way all employees think about safety and will create a fresh commitment to safety within the company. In "Energy Policy—Outlook for the Future," Vic Staffieri will discuss how the industry might be affected by potential energy legislation and regulatory action, including the topics of renewable energy and development of clean technologies. Staffieri is chairman and CEO of LG&E and KU Energy, a diversified energy services company that owns and operates Louisville Gas and Electric Co.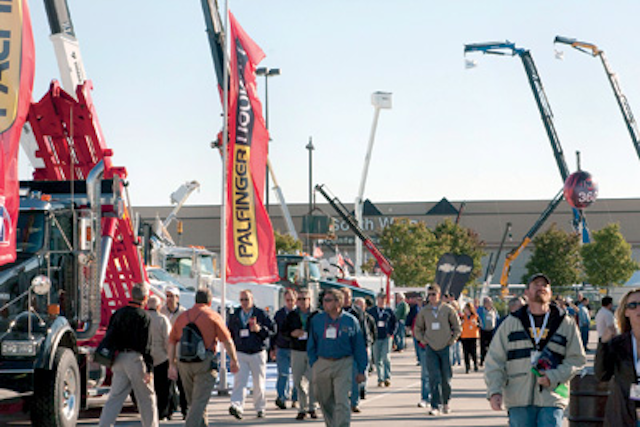 ICUEE 2011 has much to offer. To view the information line-up and register, please go online to www.icuee.com. A variety of ticket packages are available so attendees can choose the sessions specific to their needs. For more value, ICUEE 2011 has held ticket prices to 2009 levels. Advance registration provides additional cost savings.
More Utility Products Current Issue Articles
More Utility Products Archives Issue Articles