Rugged TRAX MT-10 Telematics-based Asset Manager
Combining global positioning system (GPS) and cellular tracking, Morey Corp. has announced the company's newest product, the Rugged TRAX MT-10 Asset Tracker. The battery-powered Rugged TRAX MT-10 is recommended for track and trace applications where no consistent power source is available—such as rental equipment and 18-wheel truck trailers.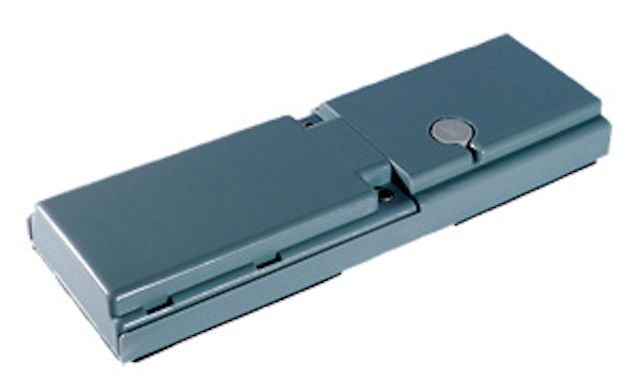 The Rugged TRAX MT-10 is designed to deliver business critical data to help companies:
• Reduce labor, maintenance and insurance costs; and total number of assets via better utilization;
• Gain real-time inventory visibility with 24/7 access and immediate site check, eliminating wasted search time;
• Increase customer service, ensuring cargo care and safety, as well as increasing customer response time; and
• Improve asset management, determining and increasing equipment utilization through accessible utilization history and deterring theft through asset alerts.
Morey Corp.
CIRCLE 156 ON READER SERVICE CARD
---
SpaceKap Compak Slip-in Utility Body for Trucks
Truck cap and tonneau cover manufacturer A.R.E. is now offering the new SpaceKap Compak slip-in utility body as part of its commercial fleet product line.
The SpaceKap Compak, manufactured by Canadian-based Fibrobec Inc., is a cab-high, insert-type commercial unit with a low-profile roof line that allows for safe access to parking decks and other low clearance areas—making it a very good height design for urban areas and municipalities. The Compak is available for 6-foot and 8-foot truck beds and comes standard with a 40/60 rear door for easy access. Additional features include a light-emitting diode (LED) interior lighting package, stainless steel hinges, automotive grade door retainers and aluminum diamond plate panels to protect the rear doors from shifting cargo.
Designed to increase efficiency, the SpaceKap Compak has practically unlimited interior customization options and a tie-down system that allows users to quickly install or remove the cap in minutes, it's reported. In addition, its low-profile design provides less wind resistance, which translates into savings at the gas pump.
A.R.E.
CIRCLE 157 ON READER SERVICE CARD
---
ARI Names Telogis a Partner for Fleet Management Applications and Installations
Automotive Resources International (ARI), a vehicle fleet management company, has entered into a partnership agreement with Telogis to connect vehicles in the field with fleet managers via the Telogis fleet global positioning system- (GPS-) based fleet management system and Telogis Mobile handheld application.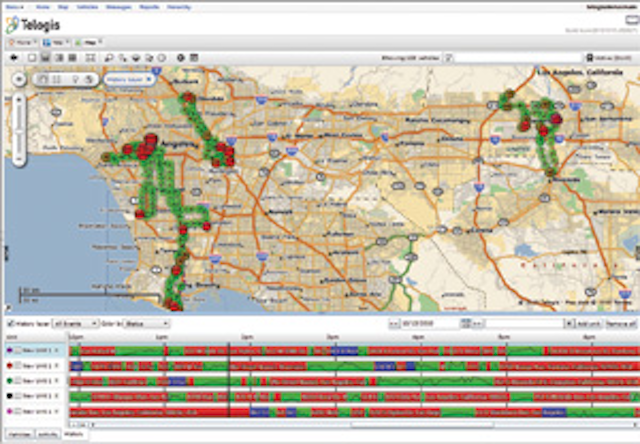 ARI will distribute Telogis Fleet and Telogis Mobile integrated with ARI insights, a web-based fleet management system. Telogis Fleet is a Software-as-a-Service (SaaS) GPS fleet management system that drives rapid return on investment and empowers fleet managers to integrate planning and operational data, field variables (weather, traffic) and location-based intelligence to make informed business decisions. The Telogis Mobile application provides a driver, vehicle and work flow management solution that operates on in-vehicle devices and integrates seamlessly with Telogis Fleet. This includes vehicle inspection, hours of service and customized work process forms, turn-by-turn navigation and two-way messaging to connect field crews with the back office.
Automotive Resources International (ARI)
CIRCLE 158 ON READER SERVICE CARD
---
DiamondBack 270 Truck Cover Offers Functional Design
DiamondBack Truck Covers has established a reputation for making truck covers that are "As Tough As Your Truck." The DiamondBack 270, developed for full access to the truck bed from each side and the rear, integrates a butterfly design with a rear-access panel providing full access to the truck bed. This functional design is cited to offer all the benefits of a utility truck body at a very good value.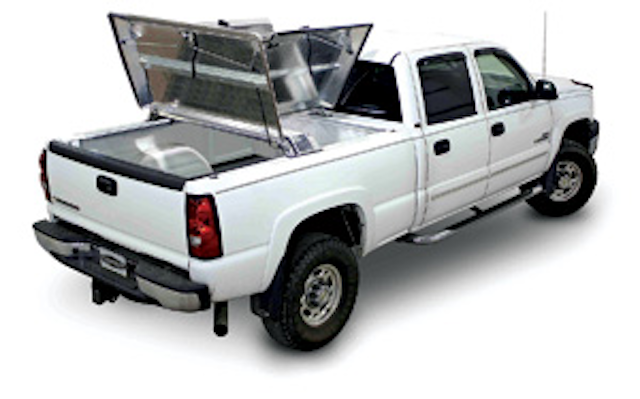 The covers provide secure, weatherproof storage as well as good visibility—the visibility is a great advantage over a truck cap in terms of safely operating the vehicle.
DiamondBack Truck Covers
CIRCLE 159 ON READER SERVICE CARD
---
Fleet Director Telematics Helps N-Series Fleet Operators Reduce Operation Cost, Increase Safety
Isuzu Commercial Truck of America Inc. announced that it will offer Fleet Director telematics system from Teletrac Inc. as an option in its 2011 and 2012 model year N-Series trucks. Fleet Director is a fully integrated, web-based solution that allows fleet managers and dispatchers to track vehicle usage in real time by sending detailed vehicle and driver performance reports that is accessible from any Internet-connected personal computer.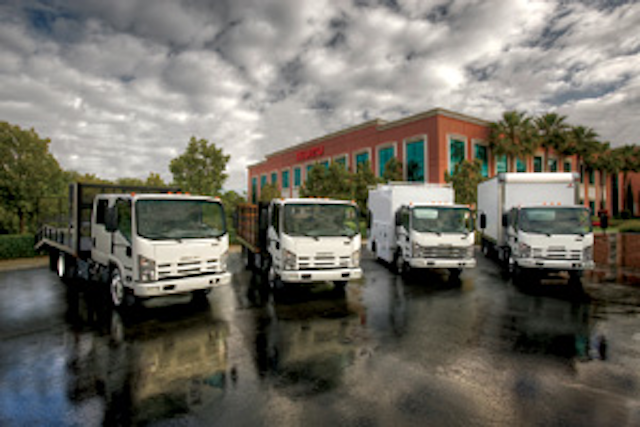 The system—backed by a three-year/unlimited-mileage limited warranty—is available on 2011 and 2012 NPR-HD, NQR and NRR models. Fleet managers can view analytics—for their entire fleet of Fleet Director-equipped trucks, for any group of trucks the user selects, or even for a single vehicle and driver—on user-friendly, customizable "dashboard-style" screen views that allow the user to summarize monitoring of various areas on a single screen.
Isuzu Commercial Truck of America Inc.
CIRCLE 160 ON READER SERVICE CARD
---
Rocket Mobile Communications Gateway Provides Situational Awareness
Utility Inc. offers the Rocket, a secure and reliable high-speed mobile communications gateway, to provide organizations with the situational awareness they need on the front lines.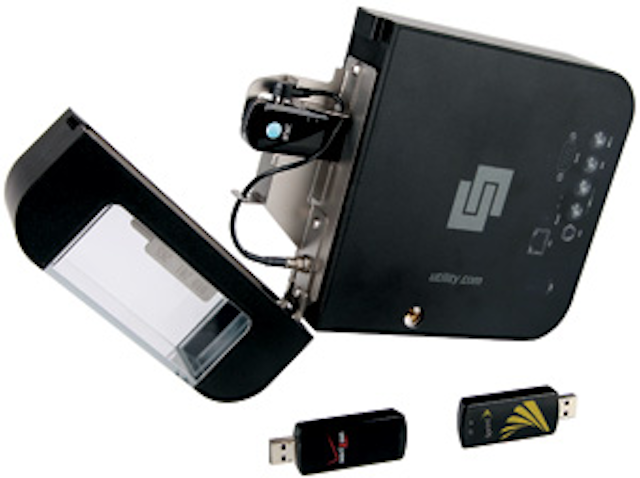 More than just a rugged Wi-Fi mobile hot spot, the Rocket is a secure broadband appliance that provides a universal communications platform for any utility vehicle—leveraging one cellular data plan for all vehicle information communications needs. The Rocket seamlessly interfaces with the latest generation of global positioning system (GPS), radio frequency identification (RFID) and on-board diagnostic and navigation mobile applications using hard-wired connections, or Wi-Fi Protected Access II (WPA2) wireless security with Advanced Encryption Standard (AES) encryption. Extensible Authentication Protocol Transport Layer Security (EAP-TLS) radius authentication and Internet Protocol Security (IPsec) virtual private network (VPN) are fully supported.
Every Rocket is delivered with an active firewall and uses Network Address Translation to protect all attached devices. By default, there is no external pathway to connected devices.
Utility Inc.
CIRCLE 161 ON READER SERVICE CARD
---
Battery-powered Asset Tracker Reports Location for all Fleet Assets
Networkfleet, a wireless fleet management company, has announced the availability of the AT-1400 Asset Tracker, a rugged, battery-powered tracking device for fixed and movable assets without a constant source of power. Now property and equipment such as trailers or generators can be tracked along with vehicles in Networkfleet's existing online system that includes global positioning system (GPS) mapping, dashboards, reports and alerts.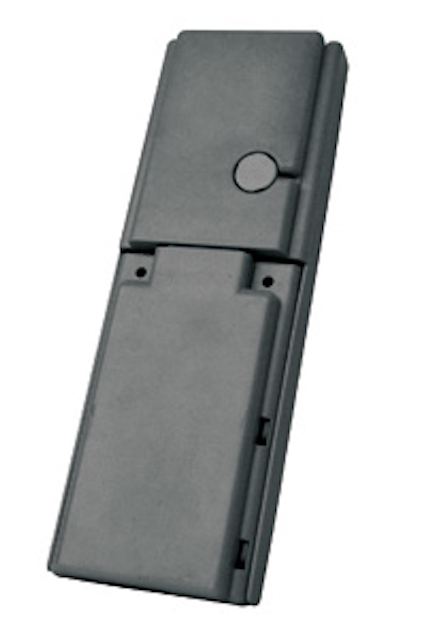 The AT-1400 uses the latest wireless communication and GPS technology to report location and movement for field assets, including heavy-duty equipment or any valuable property. With a battery life lasting up to six years, the AT-1400 can be used by businesses to locate any asset at any time. The asset tracker is simple to install, offers configurable location update rates and is programmable over the air.
The AT-1400 features hardened, sealed enclosures to allow for maximum functionality in extreme environmental conditions and comes with a three-year device warranty. Networkfleet's online application can view all assets on maps alongside their fleet vehicles.
Networkfleet Inc.
CIRCLE 162 ON READER SERVICE CARD
---
Fuel Tank Toolbox for Pickups
Highway Products Inc. offers a fuel tank and toolbox combination that provides 75-gallon fuel storage capacity and much space to store equipment and tools. It is made with 3/16-inch marine grade aluminum, is 100 percent heli arc welded, is reinforced with two internal baffles to keep fuel movement to a minimum and comes with a lifetime warranty.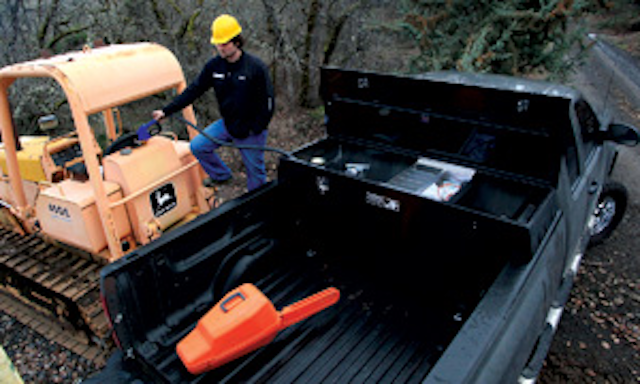 Highway Products Inc.
CIRCLE 164 ON READER SERVICE CARD
---
Radial Backhoe IT525 Tire Provides Smooth Rides, Increased Lifespan
Titan Tire Corp., a subsidiary of Titan International Inc., introduces the IT525 tire to its line of radial backhoe tires. The IT525's versatile design allows for smooth rides and increased lifespan on hard surfaces, as well as very good traction in soft soils. The tire can seamlessly move from pavement to soil and handle all the obstacles in between.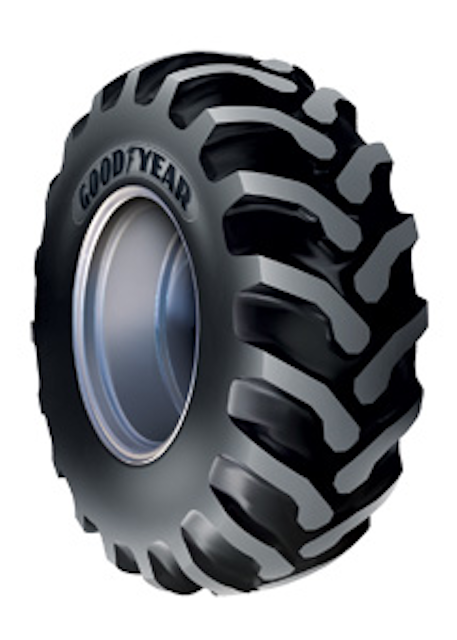 The IT525's design provides for a longer-wearing, smoother ride for operators. The robust sidewall of the IT525 provides the strength needed to run over obstacles such as curbs, rocks and construction materials, while the lug spacing helps minimize tire penetration and damage while improving traction in soft soils.
The IT525 radial is an extension of its bias predecessor. The IT525 radial is currently available in a 500/85R24, while the bias is available in seven sizes—ranging from 14.9-24 to 21L-24—as well as several ply ratings that range from 8 to 16.
Titan Tire Corp.
CIRCLE 163 ON READER SERVICE CARD
More Utility Products Current Issue Articles
More Utility Products Archives Issue Articles