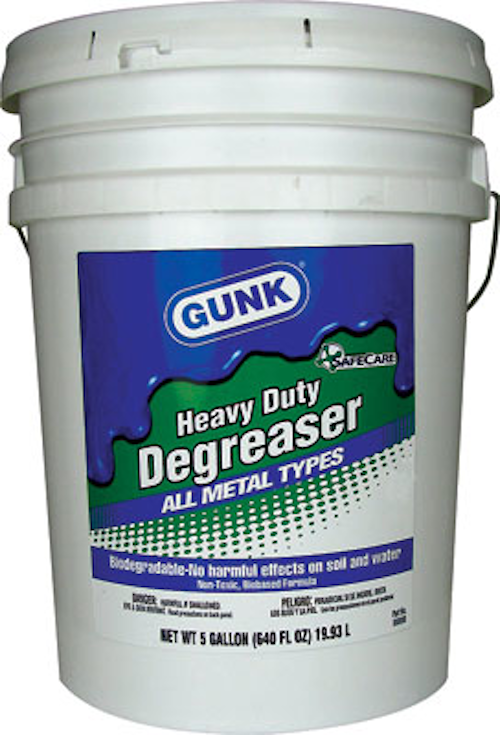 By Mike Guggenheimer
Across the utility industry, a large portion of job training is focused on maintaining field safety. To raise awareness and increase incident prevention, companies track safety incidents and educate employees about hazards that commonly cause the most injuries.
Safety considerations are as important in the shop as they are in the field. The fleet maintenance shop presents many hazards for the crews who maintain a company's equipment and vehicles—such as the toxic chemicals traditionally used to clean machine parts. If spilled during use, these chemicals can burn a maintenance worker's skin. The inhalation of product vapors is another health risk. Biobased solutions offer a safer option to the crews using them, but the myth persists among industry professionals that non-hazardous fluids won't perform in tough environments. In reality, biobased chemical products have come a long way in the past decade.
Today's biobased cleaners, degreasers and lubricants are formulated for high performance and designed to work, without compromise, alongside traditional, petroleum-based products. The challenge for the chemical industry has been to formulate products that are safe—with low to no volatile organic compounds (VOCs) and non-corrosive components—but do not sacrifice performance or cost. Formulators and raw material suppliers focused exclusively on this technical platform, and the demands of the industrial environment have resulted in the development of safe, biodegradable alternatives that do not come with a noticeable tradeoff in performance or cost. In fact, there are companies that have developed industrial biobased and biodegradable solutions for more than 10 years—including Renewable Lubricants, Gemtek Products, Terresolve Technologies and Vertec Bio Solvents. These companies produce solutions that are proven to outperform traditional chemical products and provide cost benefits to making the switch.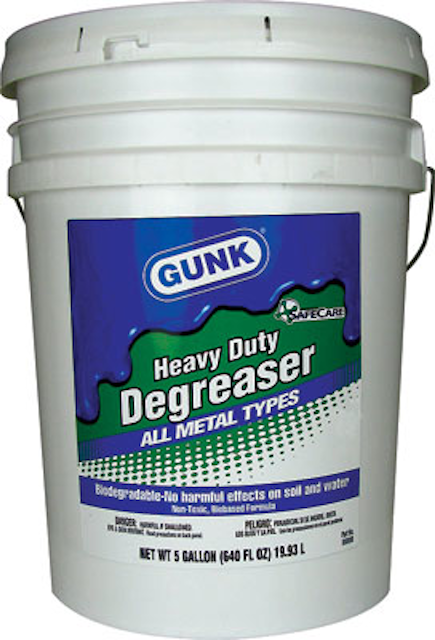 This recent biobased technology led to the creation of maintenance fluids that work at the same level as traditional products—but offer more safety to the crews handling them. If spilled, biobased products are less likely to irritate an employee's skin, and they are safer for a maintenance person to breathe during use. While ordinary soy cleaners can't be used in place of phosphoric acid to quickly clean a greasy truck rim, there are now other biobased cleaners that are as effective as traditional cleaners for a wide variety of utility fleet cleaning applications. An example of this technology can be seen with the Gunk Powered by SafeCare line of truck products offered by RSC Bio Solutions. RSC Bio Solutions is bringing Gemtek's advanced SAFECARE technology to market under the GUNK brand, trusted for decades by automotive and industrial professionals.
Utility fleets can also increase environmental safety by using biobased hydraulic fluids in a company's bucket trucks. RSC Bio Solutions' new line of Liquid Wrench Powered by EnviroLogic products features aerial lift fluid and mobile equipment hydraulic fluid that are readily biodegradable and break down in the environment if spilled or leaked from equipment during use. Providing an additional level of environmental safety also reduces the risk that a utility fleet owner will face paying fines for environmental damage or cleanup costs in the event of an incident.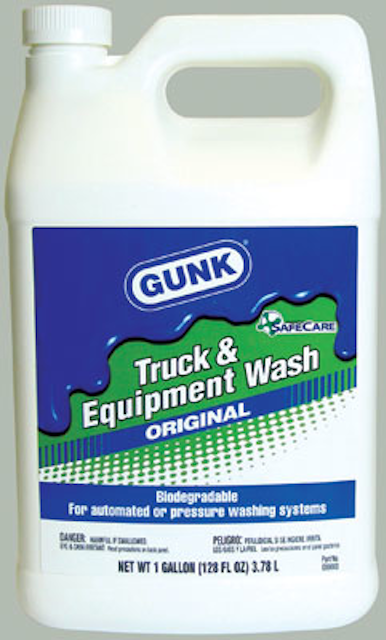 While many business owners are starting to see that safer options can work without a performance tradeoff, some still believe the cost is prohibitive. To be truthful, it is rare that a product is simultaneously safer, works as well or better, and is priced the same or less than the previous product. While it is common to find alternative technology more expensive when looking only at price per gallon (or pound), two things are now also true: The difference in cost per pound is getting smaller for a variety of reasons, and the actual cost in use can be the same or less when using biobased products—even when the price per gallon is higher.
Utility fleet managers can think of safer, readily biodegradable technology as an inexpensive insurance policy. For many clients, using hazardous petroleum-based products brings a list of risks and liabilities: fines associated with an accidental spill, workers' compensation claims from exposed employees, and the time and cost to clean up materials that are not readily biodegradable. In addition, hazardous materials often cost more to ship, store and handle. When considering the performance advantages of biobased products, users can quantify the additional benefits. Spending a few dollars per gallon more for biobased products can be quickly offset when considering the costs and risks associated with using their more dangerous counterparts.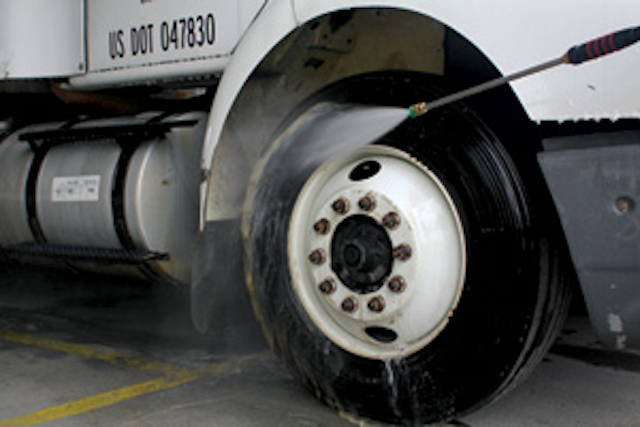 Many industrial users are now switching to safe and readily biodegradable technology to reduce risk, keep employees safe, meet corporate sustainability mandates or to meet governmental requirements. The switch no longer has to mean significant tradeoffs in cost or performance. There are many confusing claims, and biobased products are not a panacea. Still, smart end users across the utilities industry can capture significant and quantifiable value if they find an expert supplier or partner to explore safer alternatives for the right applications in their business.
---
About the author: Mike Guggenheimer is vice president of business development at RSC Bio Solutions.
More Utility Products Current Issue Articles
More Utility Products Archives Issue Articles