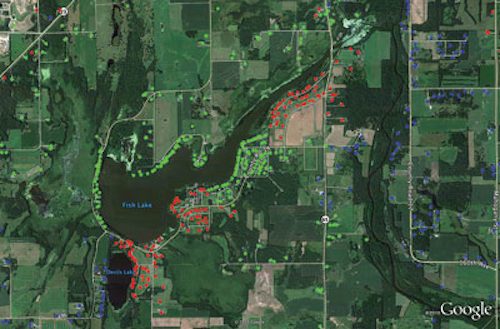 Global positioning system (GPS) fleet tracking is rapidly becoming an essential tool for utility companies to protect their bottom line. Vehicle tracking solutions provide fleet owners with information to optimize fleet efficiency, reduce fuel costs and improve customer satisfaction. It takes the simple installation of a "black box" under the vehicle dash and a computer or smartphone with a web connection to begin.
GPS fleet tracking provides an array of benefits for utility companies. The most important benefits are fuel cost savings, increased dispatch efficiency and improved customer service. Advanced solutions give insight into fleet activity such as idling activity, speeding and stop times. This data allows management to monitor driver behaviors, optimize routes and identify unauthorized usage and fuel card fraud.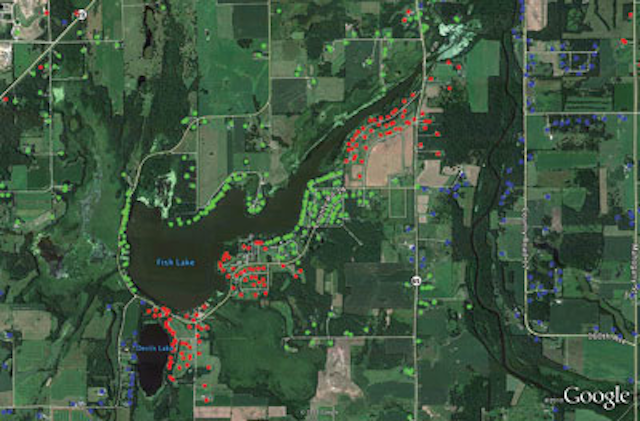 Comverge, a large energy corporation, reduced its fuel consumption by approximately 560 gallons the first month a solution from GPS Insight was deployed at its Arizona location—saving the equivalent of approximately $2,250 in fuel. Comverge reports that it is saving nearly $200 a month, per vehicle, by using Garmin integration for optimized routing. With Garmin integration alone, the company is saving five times more than the monthly cost of GPS Insight's service.
Many fleets have difficulty dispatching the best technician or crew to a particular job. GPS tracking provides total fleet visibility, so dispatchers no longer have to guess where crews are. This eliminates calling several crews to determine the closest and best crew to send to a specific job. Always knowing where crews are working and their current status helps streamline workflow and emergency dispatch.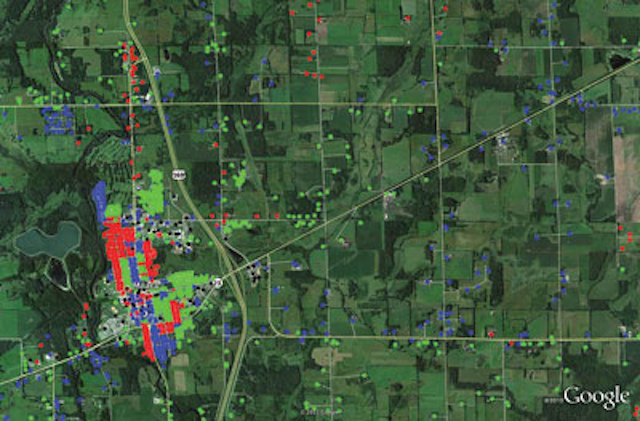 GPS Insight helps Western Utility Contractors (WUC)—a telecom, electrical, sewer and water utilities company—know where its vehicles are at any given moment so they can be dispatched in emergency situations such as cable or phone outages, traffic signal outages, or sewer and waterline breaks.
Mike Lawler, the fleet manager at WUC, said, "Knowing where our entire fleet is at any given time gives our project managers the capability to efficiently locate and dispatch the nearest crews to respond to any and all emergencies. When we locate the nearest crew, we are able to use the maps provided and route the best (shortest) way to the emergency location."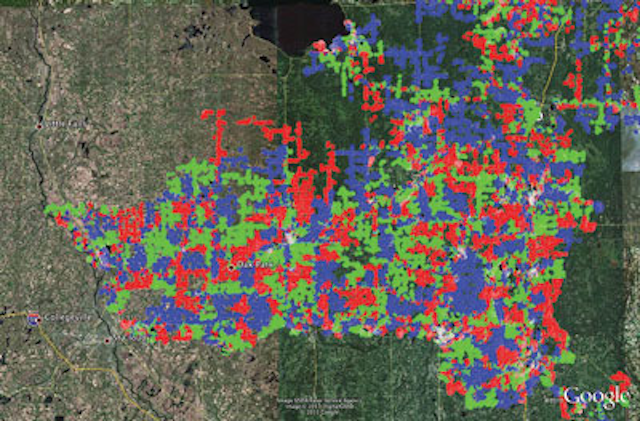 Most GPS tracking solutions offer seamless integration with other mapping data, such as geographic information system (GIS) and back-end software systems. GPS Insight allows dispatch to see vehicle locations in relation to their assets such as lines, meters, poles and territory boundaries. Integration into other technologies—including enterprise resource planning (ERP) systems, fuel card systems and customer relationship management (CRM)—further increases operational efficiency.
An electric generation and transmission co-op stated: "We really like the way it incorporates with Google Earth. Our transmission system (lines, subs and towers) shows up on Google Earth via a file with all of our coordinates."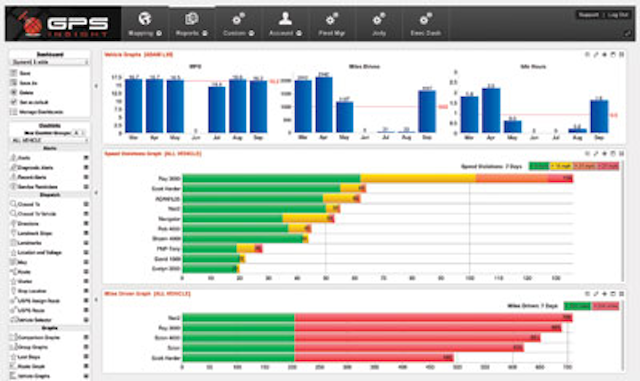 Implementing GPS tracking also increases customer service quality. Quick emergency response times and accurate arrival times are crucial to repeat business and a job well done. As the fleet becomes more efficient, there is also an increase in the number of customers served each day—an important, competitive advantage a GPS tracking solution provides.
The biggest objection to implementing GPS tracking is employee perception of Big Brother. To combat this, GPS tracking should be presented to field workers and management as a fleet efficiency tool, not a high-tech babysitter. Utility companies have a responsibility to provide reliable service to their customers, and the vast majority of front line employees take this responsibility very seriously. When GPS is presented as a way to reduce emergency response time and help ensure the safety and efficiency of crews, Big Brother perceptions tend to disappear.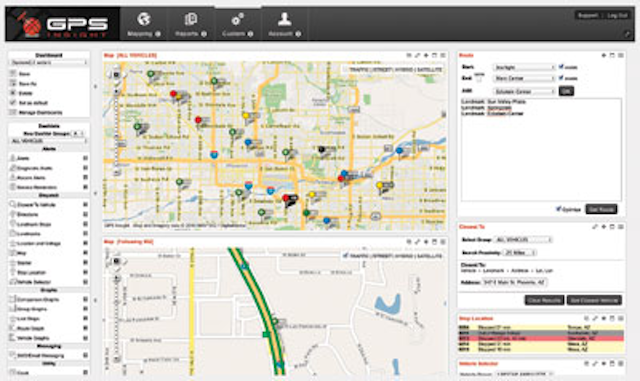 It's easy to quantify the cost of a GPS solution—and mistakenly decide the budget isn't there to implement one. Utility companies, rather, should consider the cost of not having total fleet visibility as it relates to the efficiency and effectiveness of their field crews.
You can only manage what you can measure. Talk to other utility companies and see how they track vehicles. There are many providers to choose from, so concentrate on those that demonstrate a thorough knowledge of the utilities market and can back their claims with real-life examples and endorsements of others who have incorporated a GPS solution into their day-to-day operations. Remember to choose a partner, not a vendor. Do your due diligence. Select a GPS partner who understands the unique needs of your company and will provide the greatest possible return on investment.
More Utility Products Current Issue Articles
More Utility Products Archives Issue Articles