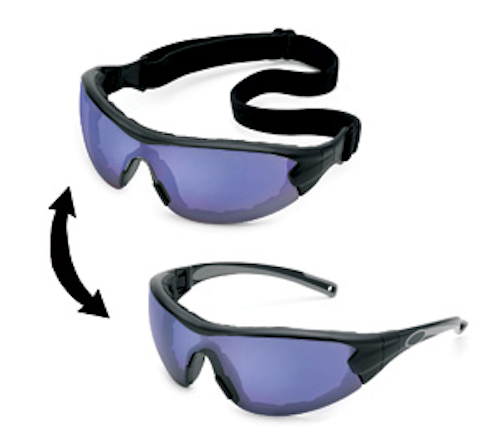 Swap Safety Eyewear–Two Products in One for Protection at Work and Home
Gateway Safety introduces Swap, a protective eyewear solution that comes with both temples and a head strap for dual use. Workers can wear it as a goggle while on the job, then switch to safety glasses for protection at home. Swap is a cost-effective option that can be easily turned from spectacle to goggle by exchanging the temples and head strap with a simple snap.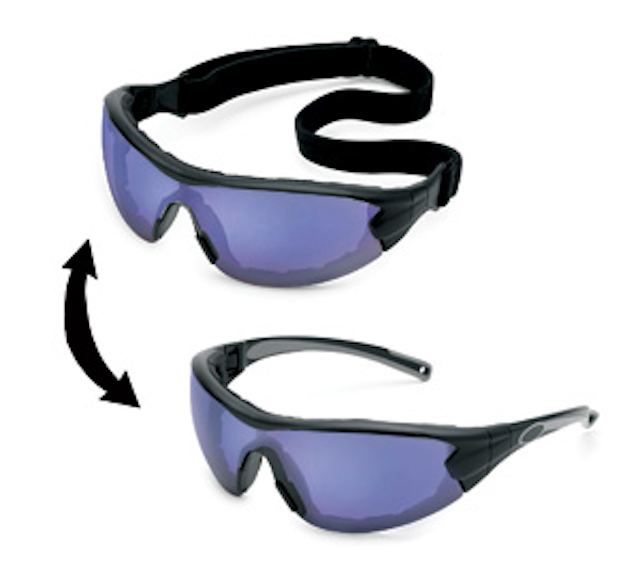 Sleek and lightweight, Swap eyewear combines all-day comfort with the all-around impact protection of a one-piece polycarbonate lens. The two-color temples are rubberized for all day comfort, and the head strap is fully adjustable to fit any size head. The Swap frame itself is fully lined with soft, smooth foam that blocks dust and debris. Venting channels minimize fogging and help maintain a clear field of vision.
Gateway Safety
CIRCLE 120 ON READER SERVICE CARD
---
Kevlar Pole Guards Protect Poles From Impact
Composite Technologies offers a cost-effective way to protect poles from impacts that, after time, would cause changeouts. The Kevlar Pole Guards (KPGs) have a wide range of uses. The KPGs protect poles that are too close to busy street corners where trucks and trailers impact poles while making turns. Parking lots and loading zones are other locations for KPG use.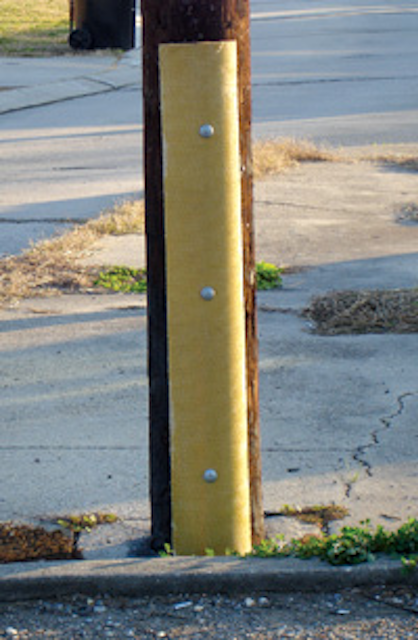 KPG's standard lengths are 48 inches long–longer ones can be ordered for special applications. The pole guards are designed to bolt through the pole with three button-head bolts, which are included in the kit. KPGs can be changed out using the same hole pattern, if ever needed.
Composite Technologies also offers Kevlar Pole Splints (KPS) that will quickly repair broken poles and hold them together until changeout. The company offers many other products.
Composite Technologies
CIRCLE 121 ON READER SERVICE CARD
---
Fiber Optic Cable Blower
Condux International's Fiber Optic Cable Blower installs cable into inner ducts at speeds approaching 300 feet per minute. Installation distances range from 1,000 to 10,000 feet. It accommodates cable diameters from 0.23 to 1.13 inches and innerduct outside diameters from 0.98 to 1.97 inches. A patented traction control system automatically shuts down the blower if the problems occur.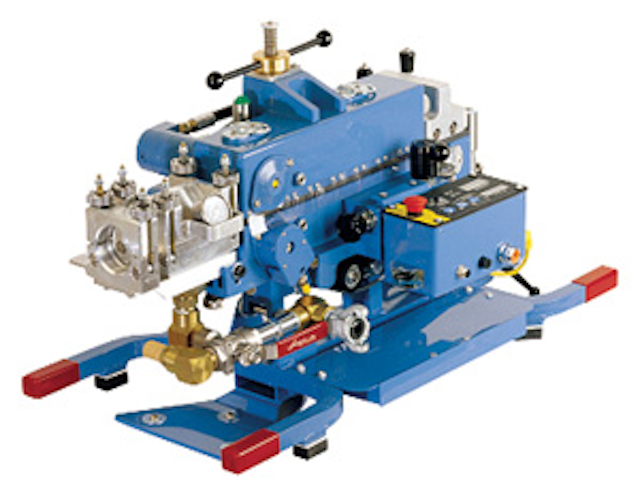 The Condux Fiber Optic Cable Blower features a longer tractor feed grip area for better control and down pressure. A speed and distance counter with liquid crystal display (LCD) read comes standard on the unit. The Condux blower is compact and lightweight, making it very useful for difficult access projects and last mile installations. The blower and all accessories fit into a lightweight job box.
Condux International
CIRCLE 122 ON READER SERVICE CARD
---
Heavy-duty Wheels Reduce Cost Of Operating 1-ton Pickups
Vision Wheel has introduced a series of 19.5-inch, heavy-duty wheels that reduce the cost of operating 1-ton pickups. The wheels create a combination of increased load and ride stability, safety, higher tread wear and savings in operating cost by as much as 70 percent over the original equipment manufacturer (OEM) 16- and 17-inch tire/wheel combination.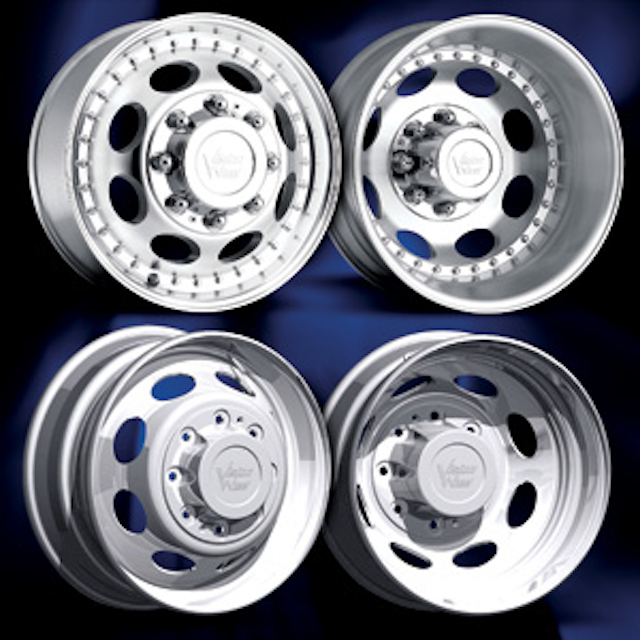 The wheels offer a true 19.5-inch truck tire option that greatly decreases tire operating costs during the 100,000-mile life of the tire size upgrade, with no need to re-calibrate the speedometer.
Other features include: direct bolt application, no spacers or adapters needed, hub rings for dualie applications, standard duplex conical seat lug nut applications and center caps for aluminum wheel applications.
Wheels are available in chrome, machined clear coat and silver steel.
Vision Wheel
CIRCLE 123 ON READER SERVICE CARD
---
Strike-free Wrenches for Heavy-duty Applications
Wright Tool introduces new strike-free wrenches that are used on heavy-duty applications where striking-face box wrenches cannot be used and where cheater bars should not be used.
The strike-free wrenches are specifically designed for use where false blows are not permitted. The wrenches also loosen and tighten large fasteners in confined areas where there is not enough room to swing a striking tool.
The U.S.-made line of strike-free wrenches is available in 2- and 3-foot handle sizes, with 12-point wrench openings ranging in 17 sizes from 1 inch to 2 inches in diameter. Wright Tool's strike-free wrenches are professional-grade and are manufactured for high strength, durability and reliability.
The addition of the strike-free wrenches to Wright Tool's extensive wrench line allows it to be a single source of tools for a variety of industries including the utility, heavy-duty construction and industrial maintenance industries, it's reported.
Wright Tool
CIRCLE 124 ON READER SERVICE CARD
---
45K4W Custom Socket Program Offers More Than 45,000 Configurations
Some applications call for impact sockets that may not be readily available. Starting April 1, 2011, Snap-on Industrial will launch its new 45K4W Custom Socket program to provide customers with virtually any impact socket–more than 45,000 custom stock-keeping units (SKUs)–needed to work those unique jobs. The goal of the 45K4W Custom Socket program is to expand Snap-on Industrial's product offering by working with customers to identify needed non-standard tool sizes, and to manufacture and deliver those tools in a timely and efficient process.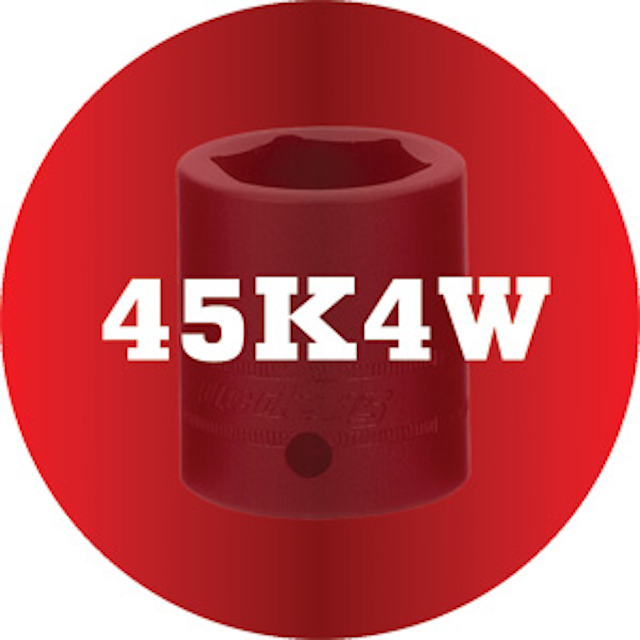 The 45K4W Custom Socket program is starting with custom-manufactured impact sockets, with six- and 12-point hex, and in any square drive size between 1/2 inch and 2 1/2 inch.
Snap-on Industrial
CIRCLE 125 ON READER SERVICE CARD
---
FlexMod Interior Lighting Electronic Timer Automatically Shuts Down
Cole Hersee Co. offers the new FlexMod 48636 electronic timer for interior vehicle lighting. Perfect for use on any vehicle containing a cargo compartment, the FlexMod 48636 electronic timer unit automatically turns off interior lights, protecting starting batteries from being drained by leaving lights on for extended periods.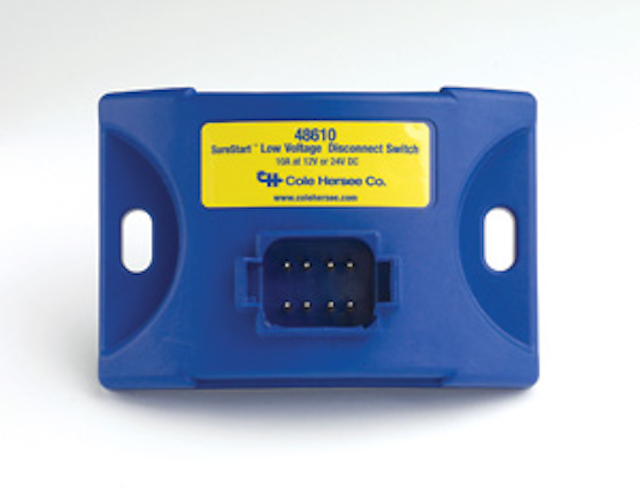 The FlexMod 48636 electronic timer is for use in utility trucks, delivery trucks, Class 8 tractor-trailer trucks, off-road vehicles and more.
Cited to be superior to conventional mechanical egg-timer units, the FlexMod 48636 electronic timer features integral warning feature. To operate interior lights, the vehicle operator presses a momentary switch for up to 20 minutes of lighting, after which the unit offers a series of increasingly urgent warnings within the cargo compartment before the lights turn off, giving the driver the option to reset the unit for a further 20 minutes or exit the work area.
Cole Hersee Co.
CIRCLE 126 ON READER SERVICE CARD
---
Scalable Fleet Management Platform: Telogis Fleet 8
Telogis introduces Telogis Fleet 8: reliable and scalable global positioning system (GPS) fleet management software. Telogis' Software-as-a-Service (SaaS) GPS fleet management system drives rapid return on investment for fleets of all sizes through improved productivity and operational streamlining.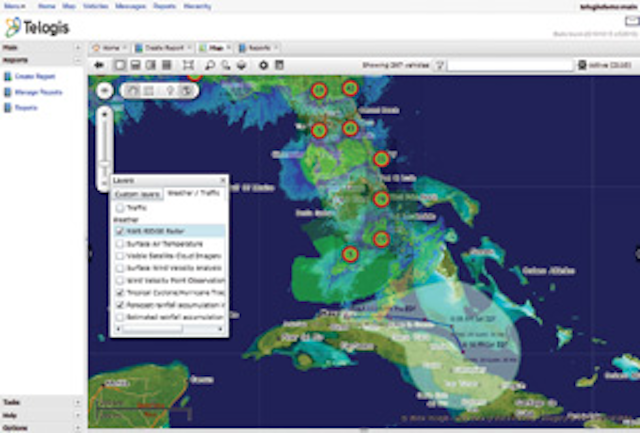 Telogis Fleet 8 now incorporates dynamic traffic and weather data to allow fleet managers to make the most informed real-time routing and allocation decisions based on current conditions in the field.
Additional new components include an International Fuel Tax Agreement (IFTA)/International Registration Plan (IRP) data feed, multiple vehicle histories, Streetside/Birds Eye View imaging, and a fuel card reconciliation module that monitors and manages fuel cards.
These new elements build on a platform that already offers fleet managers a wide range of tools to better manage a company's mobile assets, whether it's trucks or equipment, or on 50 vehicles or 50,000. This scalable solution integrates with Telogis Route and Telogis Mobile to create a complete platform that monitors the location, health, performance and security of mobile assets, while presenting that data in a way that is easy for fleet managers and executives to understand and act upon.
Telogis
CIRCLE 127 ON READER SERVICE CARD
---
Silver-clad Copper Wire Replaces Solid Silver, Trims Costs
A high-quality, silver-clad copper wire replacement for solid silver wire in electronic switches and connectors requiring high conductivity and low contact resistance is now available from Anomet Products Inc.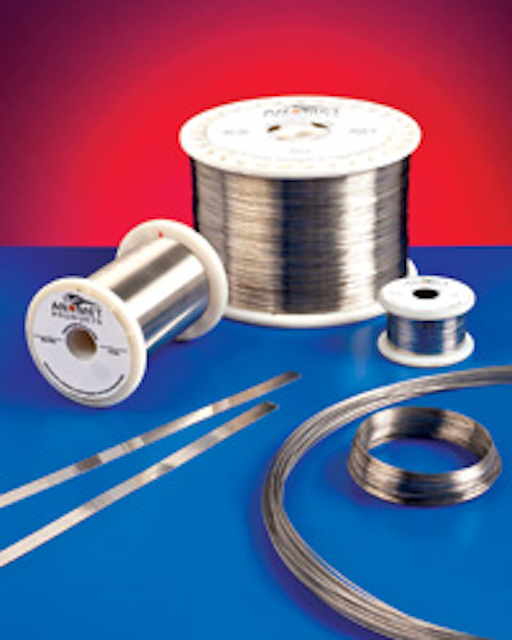 Anomet silver-clad copper wire is metallurgically bonded to an oxygen-free high thermal conductivity (OFHC) copper core with 99.99 percent pure silver cladding, or silver alloy, from 5 to 60 percent by weight or volume. Providing electronics designers with a functionally equivalent alternative to solid-silver wire at a significantly lower cost, this clad wire has a smooth, consistent surface finish.
Formable and solderable, Anomet silver clad copper wire is available in sizes from 0.002 inch to 0.125 inch O.D. and as ribbon up to 1 inch wide, depending on cladding thickness. The firm also produces a full range of other precious metal clad wire products incorporating various core materials.
Anomet silver clad copper wire is typically priced up to 80 percent less than solid wire, depending on configuration and quantity.
Anomet Products Inc.
CIRCLE 128 ON READER SERVICE CARD
---
Hydraulic-over-Air Relay Valves Convert Hydraulic Input to Air Pressure Output
MICO's hydraulic-over-air relay valves are designed to convert hydraulic modulated input pressure to a proportional output air pressure. The new relay valves are for various on- and off-highway applications, such as controlling an air-braked trailer with a hydraulically braked towing vehicle that has an air power source.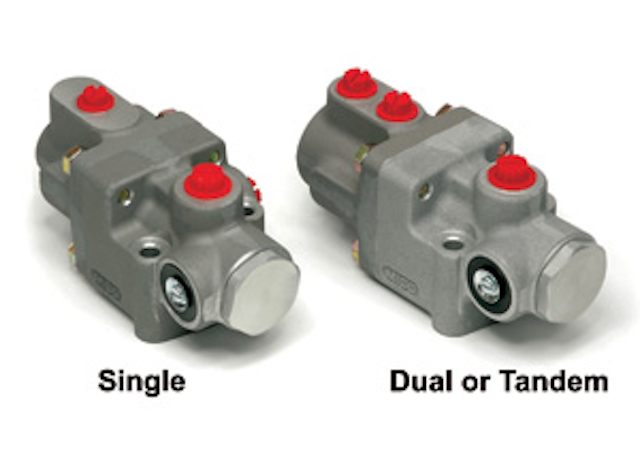 The system originates with a hydraulic vehicle component, such as a master cylinder or hydraulic control valve, which delivers a given hydraulic input pressure. This input pressure sends a pilot signal to the relay valve to modulate air brake pressure on the other end.
MICO offers three different hydraulic-over-air relay valve designs: single, dual and tandem. The single input design provides one hydraulic pilot port to control modulated air braking pressure. The dual input features two independent ports, either of which can accept pilot pressure. When pressure is applied to both ports simultaneously, the controlled air braking pressure ratio increases proportionally.
MICO Inc.
CIRCLE 129 ON READER SERVICE CARD
---
StreetSense LED Lighting Offers Maximum Efficiency, Reliability
Dialight's light-emitting diode (LED) roadway and area lighting line features the new StreetSense Series LED street light with optics technology for precision light placement along with maximum energy efficiency and reliability.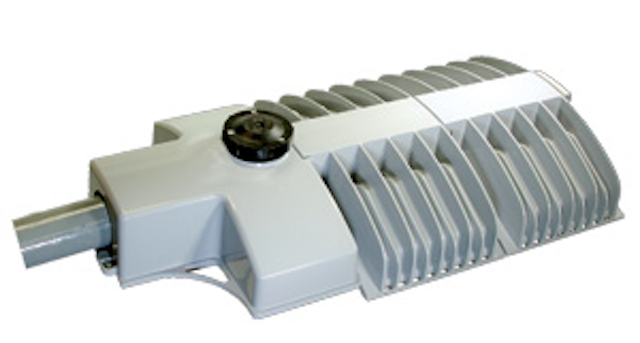 The luminaire is designed for easy changeout to help municipalities and commercial property owners meet sustainability and energy efficiency goals, and reduce maintenance costs.
Delivering up to 75 lumens per watt and 70 percent lumen maintenance over 60,000 hours, the StreetSense fixture maximizes performance and thermal management within a compact and lightweight housing. Driven at just 350 mA for long-life LED performance, the high-output StreetSense street light utilizes the latest lighting-class Cree XLamp XP-G LEDs and operates at 100-277V to provide a high quality, cool white light.
Dialight
CIRCLE 130 ON READER SERVICE CARD
---
GroundSmart Products Help Utilities Reduce Project Costs, Deter Copper Theft
CommScope has introduced its GroundSmart grounding products into its CommScope BiMetals family of wire and cable solutions. These products help reduce the costs of managing and maintaining electricity transmission and distribution networks by deterring theft and vandalism.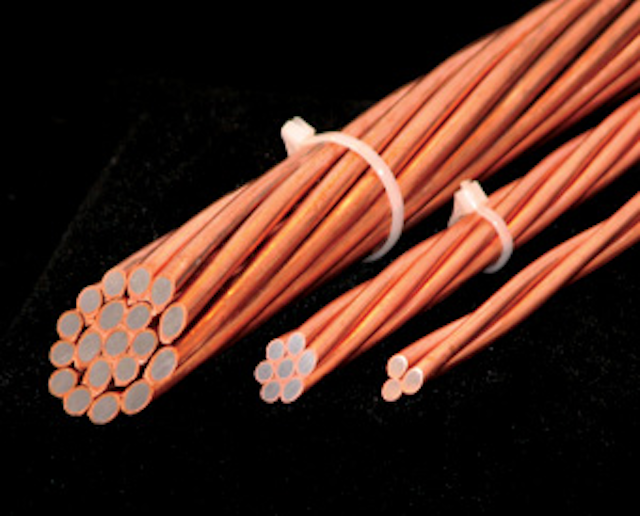 CommScope's use of copper-clad steel in its GroundSmart products provides a safe, highly reliable alternative to the use of solid and stranded copper for grounding applications. These products are specifically designed to disperse fault currents and lightning strikes at a lower total cost of ownership compared to pure copper. GroundSmart products offer proven performance for optimizing grounding design in substation, distribution and transmission systems, as well as in wind and solar farms.
A survey published last year estimated that theft of copper wiring from electrical utility sites creates more than 7,500 hours of downtime and costs the industry more than $60 million annually. Copper-clad steel wire and cable products provide the same reliability, performance and durability as solid copper but are unattractive to would-be thieves and vandals.
CommScope
CIRCLE 131 ON READER SERVICE CARD
---
DuraLabel 2000 PLUS Handheld Label Printer Won't Overheat, Prints Quickly
Safety labeling solutions provider Graphic Products Inc. has released its newest thermal transfer labeler, the DuraLabel 2000 PLUS handheld label printer.

Printing labels on 1/2-inch, 1-inch, and 2-inch vinyl supply and operating on a rechargeable battery, the DuraLabel 2000 PLUS offers many features unique for a handheld labeler. Three main features stand out: a large LCD screen, zero printer cool-down time required and a fast print speed.
The printer's viewable liquid crystal display (LCD) screen (2.62 inch x 1.31 inch)–significantly large for its category–shows five lines of a label design at a given time and provides an easy-to-read, high resolution display (256 x 128 pixels).
The portable, 2.7-pound DuraLabel 2000 PLUS is for electrical panel labeling, 5S labeling, pipe marking, equipment identification, rack labeling, safety information labeling, barcode labeling, wire and cable wrapping, and valve tagging.
Graphic Products Inc.
CIRCLE 132 ON READER SERVICE CARD
More Utility Products Current Issue Articles
More Utility Products Archives Issue Articles