Preparing for Smart Meter Rollout
Though the technology took a few years to gain momentum, smart metering rollouts are rapidly increasing in North America, Europe and the rest of the world.
Nov 1st, 2008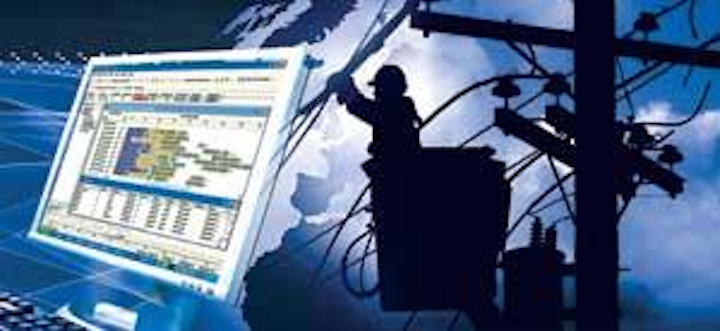 By Simon Morris
Though the technology took a few years to gain momentum, smart metering rollouts are rapidly increasing in North America, Europe and the rest of the world. The Federal Energy Regulatory Commission (FERC) predicts that while smart meters are currently installed in only about six percent of homes and businesses in the U.S., 40 million new smart meters will be deployed in the next several years if utilities complete their rollouts as predicted.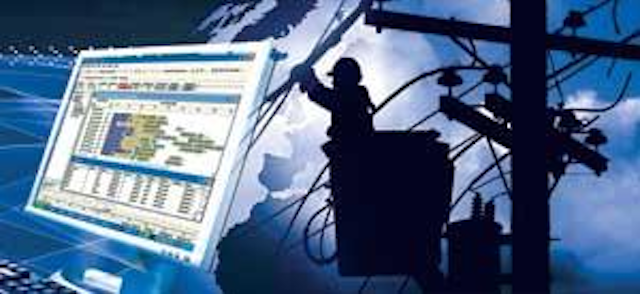 Click here to enlarge image
By 2012, 89 percent of U.S. households and 41 percent of European households will have smart meters, according to industry analyst firm Datamonitor. This is all good news for customers who want to save money by minimizing peak period usage based on real-time information, and utilities who want to reduce costs, boost efficiency, better serve customers, and minimize their impact on the environment.
But actually replacing standard meters with new smart meters–be they automatic meter reading (AMR) or automatic metering infrastructure (AMI)–is a logistical challenge. Do utilities need to hire additional staff, contract with third parties, or simply reshuffle internal field crews? How will this deployment affect pre-existing projects, not to mention routine maintenance, repairs and emergency coverage?
How utilities seek to address these questions in the planning stage will dramatically shape the program's success. First impressions are critical, and if the deployment doesn't go smoothly, customers are less likely to embrace the new technology. Automating smart meter deployment scheduling is a significant step toward a good first impression. Schedule optimization software enables utilities to make sure field technicians with the right skills install the new meters, answer questions and make any repairs etc. while also ensuring there is enough staff to handle routine maintenance and emergencies. That kind of planning will give utilities the best chance at ensuring smooth, widespread smart meter adoption, now and in the future.
Smart Meter Staffing
Because smart meters are digital and have a different hookup configuration, their installation requires different skill sets, which in turn means additional training. Moreover, smart meter deployment requires a substantial investment of work hours over and above "normal" maintenance and repair operations.
Utilities can choose how to handle the load. If they view the load as temporary–most of it related to deployment and ending once the transition is completed–they can choose to assign some of it to subcontractors. However, the utilities will still need the smart meter skills and certifications after the bulk of the deployment is completed for maintenance, repairs and future deployments. Therefore, it makes sense for most utilities to assign the internal workforce to handle at least some of the rollout.
The next question for those opting to direct some of their internal workforces to new meter deployment is whether to assign the task to an existing or new group, or whether it should be spread over several existing groups. The first option carries the advantages of guaranteed capacity, shared learning and continuous improvement under centralized management. The second option can deliver higher utilization and faster rollouts.
Utilities may choose some combination of the two options, such as assigning some portion of the rollout to dedicated resources (outsourced or internal), who will only perform smart meter deployments and distributing the rest across resources who are also responsible for other tasks. For example, rollouts in dense urban areas may justify a dedicated workforce while rollouts in rural areas may be better served by local teams.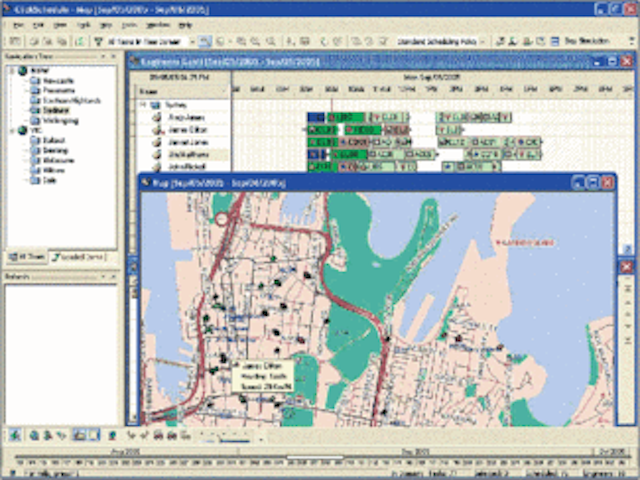 Click here to enlarge image
The decision hinges on many factors, such as part availability, initial smart meter demand, training and certification time and costs, technician installation efficiency, impact of added workload on routine and emergency jobs (in terms of time and costs), etc. Understanding how these factors will affect utilities and their smart meter deployments will help them determine how to distribute the installation workload.
Making a Plan
Utilities should start planning now, regardless of whether they're launching a small pilot program or a full-scale smart meter rollout. Attempting such a radical change without careful preparation can lead to service vans and trucks clogging streets, missed appointments, improperly installed meters, frustrated customers who don't know how to use the smart meters and other problems.
Even if a utility plans to slowly phase in installation, it will likely need several crews of subcontractors to replace the meters. Regular maintenance, repairs and emergencies such as downed power lines, broken water mains or gas leaks will continue to require field technicians' attention. Thus, when it comes to scheduling meter installation, the available choices are set by the higher-level decisions made during planning. These decisions, in turn, are made in order to meet forecasted workloads for all types of work, including meter installation, regular work, and infrastructure and construction projects. This may create the impression that decisions flow only in one direction: from forecasting to planning to scheduling.
Yet there are two reasons that the reality of scheduling should affect planning and forecasting as well. First, most utilities have projects and tasks which are scheduled well in advance, and thus reflect decisions and capacity commitments already made. These must be considered in the forecasts and plans. Second, scheduled operations often provide the first signals that events are not unfolding according to expectations. Work delays, lower technician productivity, etc. are the types of signals managers should spot early on to adjust forecasts and plans.
Utilities need to gauge how to make schedule adjustments based on both the near term and the future. That is, they want to ensure against issues like a lack of field technician capacity that threatens to delay service or installations for the coming few days and make sure the same problem doesn't happen again in a month. In this example, the organization could consider additional training, temporary relocation, or subcontracting.
There is yet one more important factor utilities must consider when determining how to plan for smart meter rollout: environmental impact. It is one of the most important benefits of smart meters because it helps utilities better balance supply and demand, which means they keep generation at top efficiency and minimum emissions. But the added mileage for sending more crews out to deploy the meters means a bigger environmental footprint. The bigger the rollout, the larger the impact.
Good planning and scheduling can help minimize this footprint. For example, a small workforce dedicated exclusively to meter installation may drive longer routes than a much larger workforce, if that larger workforce adds meter installation to its list of tasks. The opposite might also be true if this larger workforce is continually "interrupted" by other tasks, often necessitating its technicians to leave the rollout location in order to handle routine and emergency service, only to drive back and continue the installation.
Which of these opposites would happen in reality? It depends on the details, such as typical workload mix for the months in which the rollout is performed, geographical distribution of customers and technicians, and many other factors. A combination of forecasting, planning and scheduling, with "what if" simulation capability will provide utilities the details to answer such questions.
Optimized Scheduling
After determining who will conduct the deployments and how they plan to roll out deployment over time, utilities need to consider how they will manage everything from workforce demand forecasting to capacity planning, scheduling and reporting. An integrated and optimized forecasting, planning and scheduling system should account for variables such as skills matching, training, problems encountered with conventional meters that are difficult to access, post-installation problems and maps. It should also be able to react in real time to unscheduled events, automatically rerouting and rescheduling technicians based on emergencies and initiating customer service calls to re-book appointments.
Because efficient meter replacement will affect customer satisfaction, utilities will want to automate scheduling decisions. For example, ClickSoftware's ServiceOptimization Suite of software automatically determines which technician with what skills and tools to send to which job, when and where, based on myriad variables. The software also provides the forecasting and planning capabilities to streamline smart meter deployment to ensure utilities have the right staffing levels before, during and after installation.
Integrated route optimization ensures technicians go from job to job maximizing their time completing replacements and minimizing time on the road. Street-level routing using geographic information system (GIS) data points to provide technicians with a clear map of where to go throughout the day. Automated traffic updates enable utilities to make fast and effective decisions about how to reroute technicians to avoid traffic jams. Responding in real-time to this sort of information helps utilities reduce travel time and increase customer satisfaction by ensuring on-time arrivals.
Global positioning system (GPS) technology enables utilities to stay on top of progress and ensure timely job completion and productivity because they can monitor precisely where technicians or their trucks are throughout the day. Providing technicians with mobile devices for report entry gives managers up-to-date information about jobs as they are completed, and allows workers to file reports as they go, rather than waiting to do them all at night.
Integrated reporting tools let utilities gauge smart meter rollout efficiency, identify problems and resolve them. Reporting applications allow managers to capture, analyze and present the data in the manner that makes sense to them so they have a comprehensive view of the overall rollout. Key performance indicators (KPIs) ranging from the average number of jobs per technician per day to on-time arrivals are crucial in determining how to manage schedules and technicians.
Getting Smart
That utilities launching smart meter programs will plan ahead is not the question. How they're planning for the change, and the preparations they're making to ensure smooth scheduling and minimal problems is the question. Automated scheduling, forecasting and planning can eliminate the headaches that could trip up even pilot programs. It provides management with the vision to anticipate the challenges ahead, plan for them and focus on driving adoption, which benefits utilities, their customers, and ultimately, the environment.
---
About the Author:
Simon Morris is the vice president of marketing operations at ClickSoftware. He currently serves as president of the Association for Service Management International U.K. Chapter as well as on the Advisory Board for Enterprise Mobility Week.