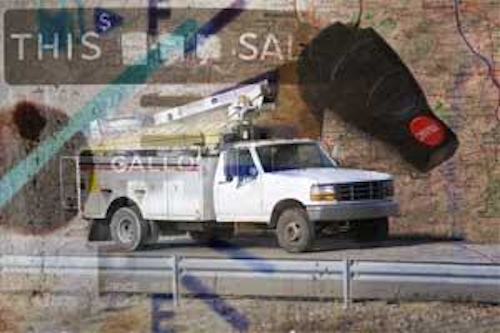 By Kevin Baker, CEO
Although most people in business today have experienced an economic cycle, I can't help but think this one is different. Credit is frozen, earnings are plummeting and inflation is still a concern. The Dow is down record amounts and the Federal Reserve has offered to buy commercial debt so corporate America can access credit markets. Our business and political leaders are scratching their collective heads on how best to handle the worst economic crisis since the Great Depression. It's time for all of us to rethink the way we do business.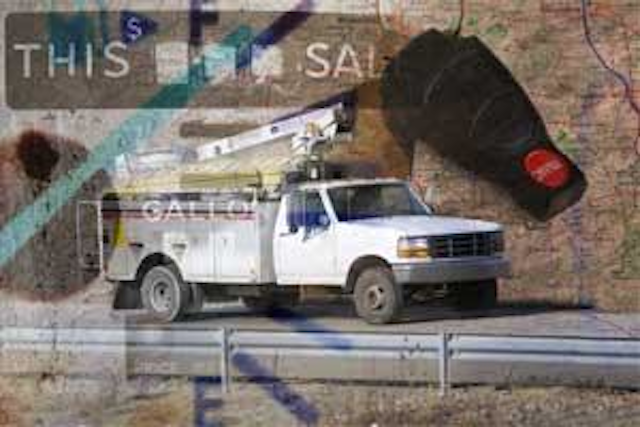 Click here to enlarge image
As stewards of large fleets, it's our job to be as cost effective and efficient as possible with our vehicles while attaining our end goals. In my 22 years managing corporate fleets for the world's largest companies, I know organizations have the potential to better utilize their fleets in order to deliver shareholder value. It is common for companies to invest millions of dollars in corporate fleets without really having the capability to adequately manage the assets. Most organizations manage their fleets with old habits, rarely rethinking of ways to improve efficiency.
Companies can achieve significant improvements in fleet utilization and cost containment by using the following three principles:
Use a map ahead of time rather than stopping for directions along the way.
Responsible fleet management begins with a detailed plan and fleet strategy. The plan should contemplate both business unit needs and corporate cost goals. At the highest level, the primary decision to be made is whether to own, lease or rent your fleet equipment. In addition, significant savings can be achieved through simple planning and standardization. If most business units use Ford F150s with standard options and one division wants to order fully loaded heavy duty Dodge Rams (but only needs F150s), not only can costs be avoided on purchasing, but also up-fitting, maintenance, parts, reallocation, and other benefits. In fact, 80 percent of savings are typically achieved within the vehicle "in-service" period as opposed to the purchase and disposal of vehicles.
Manage the entire asset life cycle.
We refer to this concept as Fleet Stewardship. Most organizations only focus on a portion of the lifecycle, and it is often due to incentive structures. For example, a leasing company that administers a fleet may only focus on basic fleet maintenance and purchase/disposal. They are incentivized to lease their clients more assets; they avoid focusing on the entire lifecycle and making your fleet more efficient. They are actually reducing their own revenue. On the other hand, a fleet manager may be incentivized by fleet availability. While this is clearly important, it can be achieved by efficiently managing a smaller pool of assets not by throwing more assets into the mix regardless of efficiency (as most firms do). The entire asset lifecycle should be managed with both financial and operational goals in mind, and the fleet manager should be properly incentivized.
Replace inventory with information.
Many companies are starved for information about their fleet. The lack of information results in more assets being deployed in order to keep service levels and availability high.
By simultaneously tracking purchasing, maintenance, transport, locations, drivers, purchasing, registration, titling, scheduling, out-of-service, disposal, and other critical lifecycle information, fleet managers can maximize the utilization of their assets.
Without addressing the information gap companies will continue to struggle at reducing the number of assets within their fleet while attempting to maintain service levels. The recommended solution is not just a software application that tracks the entire asset lifecycle but one that "pushes" process to ensure productivity. Software is only a tool and often needs to be complemented with comprehensive process changes.
Unfortunately, there is no magical software that will immediately reduce fleet costs. The most effective way to utilize information and leverage best practices is to outsource your fleet management (or a portion of it) to a third party professional firm and have that third party re-engineer your processes and implement an asset management software solution.
In QEK's experience, when managed properly, fleet costs and utilization levels can be dramatically improved. The company currently provides services to fleets ranging from 1,000 to 75,000 vehicles. Regardless of fleet size, when QEK applies their proprietary processes and technology to redesign clients' fleet management programs, assets are reduced (improving liquidity and credit) and operating costs are lowered. Clients have specifically experienced the following benefits when QEK has managed their corporate fleets:
20 to 40% reduction of fleet operating costs;
15 to 25% reduction in inventory levels; and
15 to 30% reduction in administrative costs.
Like our current economic problems, achieving goals through proper fleet management requires a new way of thinking. The good news is that companies like QEK have already done the thinking, developed the best practices, and implemented the solutions in some of the world's largest companies.
---
About the Author:
Mr. Kevin Baker has been in the automotive industry for 30 years. He began his career with QEK in 1993 as Senior Operations Manager. Since, he has ascended to many positions within the company. In 2001, he was named QEK's CEO, Americas and in 2007, Mr. Baker was appointed as QEK's President and CEO.