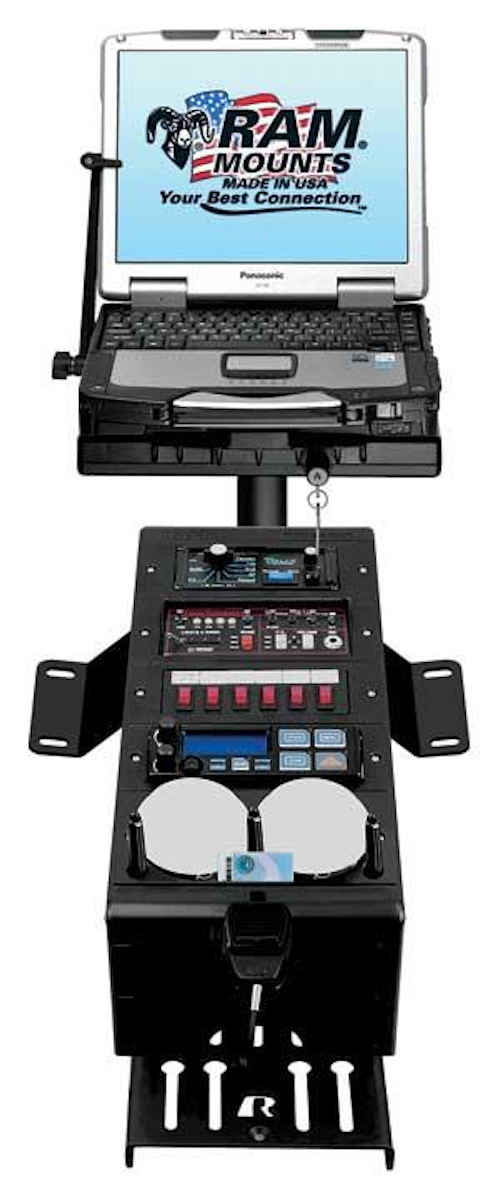 By George LeBron
With gas prices near all-time highs, companies must look to new, innovative ways to reduce costs. Perhaps nowhere is this more pronounced than in the massive fleet operations of the utility industry, where on a daily basis fleet managers must juggle complex logistics, fuel consumption, vehicle maintenance and theft issues.
Fleet managers are increasingly looking at advanced tracking technologies to address these interlocking challenges. Devices that use GPS tracking allow companies to know the exact location of any given vehicle in their fleet. This increased visibility allows them to re-route vehicles more efficiently, ensure optimal fuel economy, reduce maintenance downtime and, when necessary, recover stolen vehicles.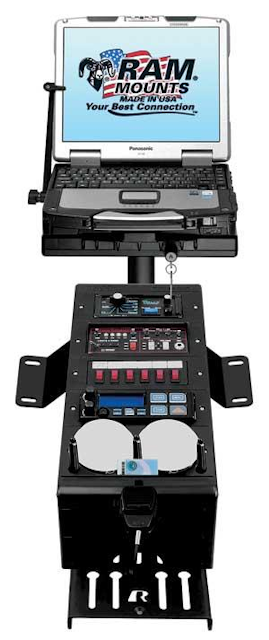 Click here to enlarge image
According to the U.S. Environmental Protection Agency and the Oak Ridge National Laboratory, a vehicle loses about one percent in fuel economy for each one mile per hour driven above 55 mph. For utility companies, the percentages are even more drastic, as heavier vehicles reduce mileage per gallon by an added two percent. For large fleets, the inefficiency begins to add up quickly. Beyond the issue of fuel cost, increased and unnecessary consumption adds to the company's environmental footprint, which, in turn, adds to increasing public and regulatory pressure to "go green".
Monitoring devices also give the utility industry a powerful weapon to track a vehicle's location, performance and driver activities (response time), and identify delays and other problems with routes, bringing more accountability to drivers and their activities. By attaching a GPS-based device to each vehicle, fleet managers are able to monitor the speed, idling time, and fuel use of vehicles. Managers, drivers, and other authorized users can receive real-time email or text message alerts, or can log into their provider's website at any time to receive information about their vehicles.
This near-real-time monitoring allows the company to shift those unused resources to the areas where they are needed, as well as to control fuel costs by tracking drivers who habitually exceed the speed limit, (most likely resulting from inefficient route assignments). In addition, because idling in traffic is not conducive to work productivity, managers and drivers can work together to find routes that decrease time spent in traffic. This leads to improved customer service and increased profitability for the company. If a customer calls, asking to know when a truck will arrive, a manager can give them an exact location and time of arrival.
The reporting features of monitoring devices contribute to cost savings by providing companies with the ability to track maintenance intervals by miles, hours of use or both. The devices can be set to alert fleet managers and drivers that it is time to bring the vehicle in for service, typically at 20,000, 40,000 and 100,000 miles. By automating maintenance schedules, fleet managers can ensure that all vehicles in their fleet receive the necessary upkeep at the appropriate time, prolonging the life of the vehicle and reducing long term and costly repairs.
The devices can also lead to the quick recovery of stolen vehicles. Similar to a car alarm, tracking devices can notify both the driver and manager by email and text message once an unauthorized use of the vehicle occurs. If the truck was stolen, both the manager and the driver can pinpoint the vehicle's exact location, leading to a faster recovery, and saving the company money.
Many large utility fleets trust tracking devices that utilize Machine-to-Machine (M2M) communications to save on operational costs. At the forefront of the shift to more real-time comprehensive fleet monitoring is a company called XacTrac. XacTrac provides utility companies with the tools they need to optimize travel routes, track property and assets, and prevent vehicle and property theft. The company's technology relies primarily on GPS-enabled devices that are run on the secure Numerex cellular network. Numerex is an M2M communication services provider that offers remote connectivity through the use of their highly secure, network services division. The network offerings provide global coverage and include GSM, CDMA, and Satellite solutions.
XacTrac's dedicated team of engineers and programmers created smart tracking systems that incorporate traditional tracking features with GPS surveillance technology to monitor and report activity on assets in real-time. The company's reporting capabilities give managers access to records of idling time, routes (starts and stops), mileage, speed and lock down (theft protection). Equipped with comprehensive reports that can be viewed online or downloaded into a spreadsheet, managers can make informed decisions about drivers' activities and vehicle usage. XacTrac and its customers rely on Numerex to provide a reliable and secure network, ensuring that assets are visible at all times.
M2M technology provides companies with a way to more effectively and efficiently manage fleets of vehicles. To remain competitive and combat rising costs, utility companies must continue exploring and deploying technologies that help cut costs and improve operations. With secure and reliable M2M technologies, now they can.
---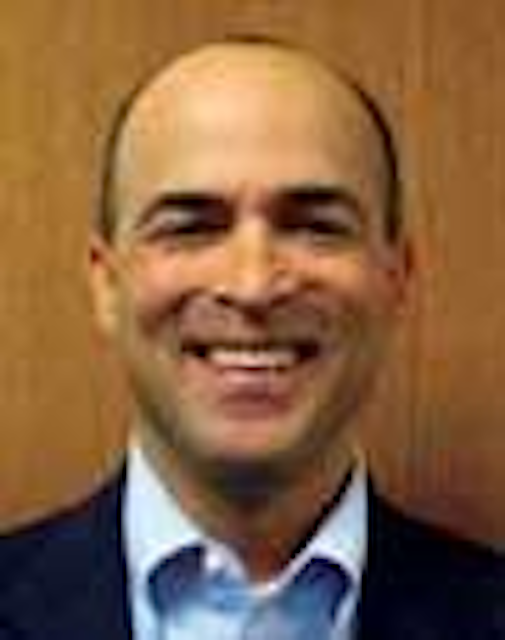 Click here to enlarge image
About the Author:
George LeBron has served as Vice President of Sales for the embedded technology division at Numerex Corp. since October 2006. In July of 2008, Mr. LeBron also took on the VP of Sales responsibility for the wireless network services division. Prior to joining Numerex, Mr. LeBron held key positions at one of the industry's largest wireless product manufacturers, Wavecom Inc., including General Manager for Latin America. Mr. LeBron's experience and contributions in the wireless sector date back to 1991, and span from mass consumer applications to automotive telematics.